Watch Old-Timey Robert Pattinson Punch an Octopus in the Face in 'The Lighthouse's First Trailer
07/30/2019
Since director Robert Eggers released his directorial debut The Witch in 2015 and filled all my night terrors with angry black goats, I've been craving more. 🙃 And as of Tuesday, that dream (nightmare?) came true, since the first trailer for the much-lauded Cannes award-winning movie The Lighthouse saw the light of day.
The period film stars Robert Pattinson and Willem Dafoe as creepy lighthouse operators, and it's shot in black and white with a 1927-esque filter that makes it somewhat difficult to see the surroundings (although it's not quite at Game of Thrones "The Long Night" levels, thankfully). Since the movie is directed by Eggers, who is responsible for our number three scariest horror movie of all time, unnerving vibes are to be expected. What's less expected is the glimpse we get of a throwdown between Robert's character, Ephraim Winslow, and a waxy-looking octopus.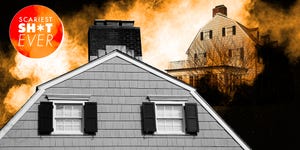 In a split-second scene from the trailer, the presumably angry octopus is seen with its tentacles wrapped around Robert's neck, so he does the natural thing in that scenario and punches it in the face. Cool, cool, totally normal.
Even with that scene, though, the octopus doesn't take center stage. The whole vibe of the trailer is very Shutter-Island-meets-Nosferatu, and the bulging-eye stares from the two main actors suggest the plot is more of a psychological thriller than a Crawl-like fight between man and nature.
Check out the full trailer here for yourself, although I recommend keeping the lights on and maybe spending an extra second appreciating Robert's mustache while you're at it: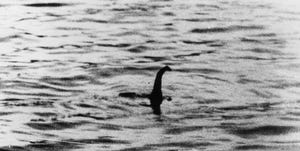 Source: Read Full Article