'Wandavision': Paul Bettany Felt 'Intimidated' By the Idea of Having To Play 2 Visions in Final Episode
03/13/2021
Marvel's Disney+ series Wandavision has been a massive success. After weeks of leaving fans in suspense, there was an enormous payoff when viewers found out that Elizabeth Olsen's Wanda character had created a false reality in order to cope with her losses.
This meant that Vision, played by Paul Bettany, was not truly alive, and caused a massive showdown in the finale between Vision and The Vision, with the latter having been sent to New Jersey to take down Wanda and Vision.
Although this showdown was extremely entertaining for viewers, creating the moment was a big challenge for Bettany. In fact, Bettany was
Paul Bettany had to play 2 versions of Vision in 'Wandavision'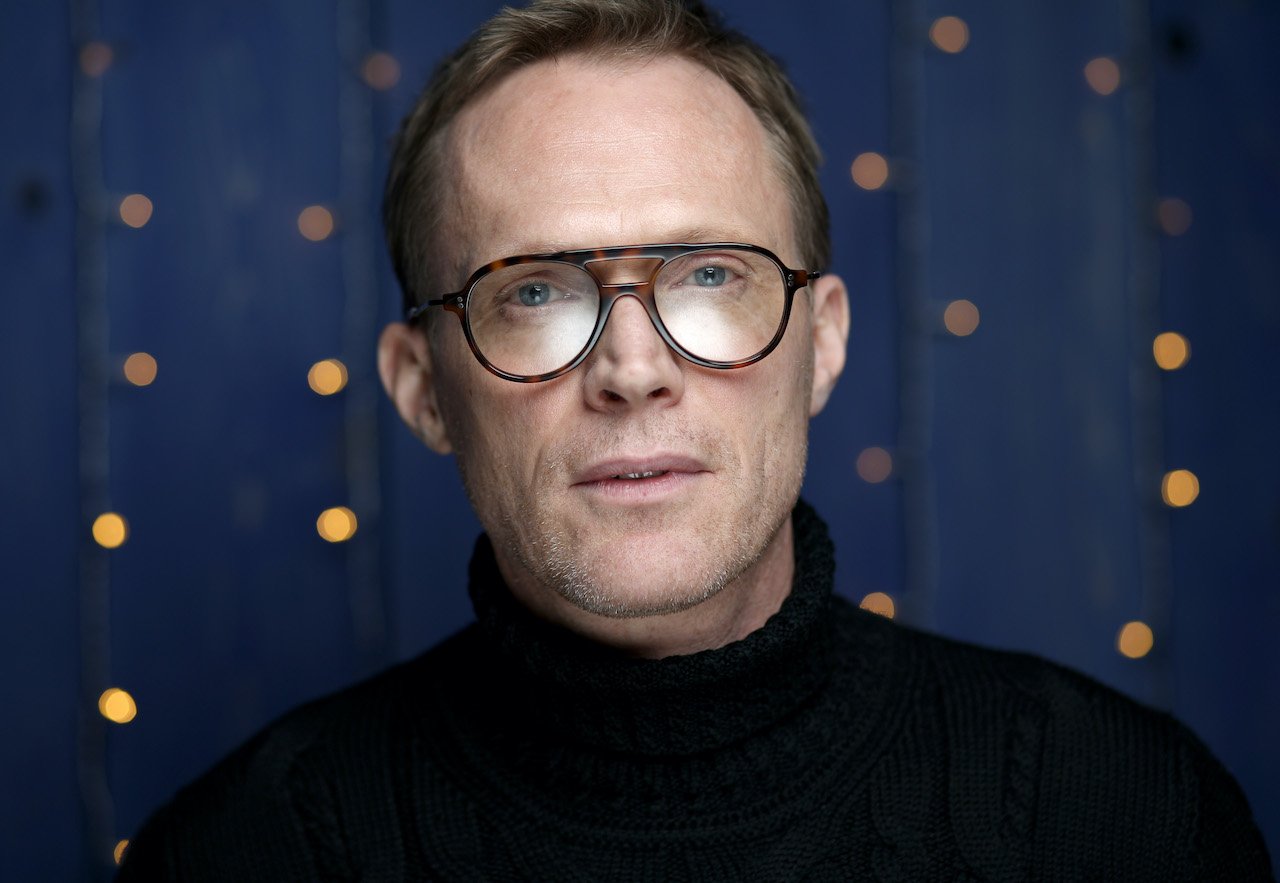 Bettany opened up about the complicated process that went into creating the final episode of Wandavision during a recent interview with Marvel.com
"I would come in one day and I would be Vision or The Vision," he explained. "Then Adam [Lytle], my stunt guy, would play Vision. And he learned all of the dialogue and for both parts — he was brilliant. We would play the scene like that. And then the next day, he would come in. And he would get The Vision. Then I would get Vision. And then we would play the scene like that and the same to the fights so that they could always have my bella faccia on camera, at some point. It was more confusing than I had sort of allotted. It used up all of my brain."
He was intimidated by the idea of playing 2 versions of the same character
As confusing as this sequence of events might sound for an outsider, it was even more difficult for Bettany to execute. The talented actor personally felt intimidated by the challenge, and tried not to think about it in the weeks leading up to filming.
"To differentiate between the two characters in a way that didn't just feel superficial… I mean, of course, one is purple, and one is white, so you have that going for you," he explained. "But I wanted [The Vision] to be familiar and yet at the same time kind of intimidating. And for some reason, I was really intimidated by the idea. I kept putting off dealing with it because I knew we weren't shooting it till later. I was letting some ideas percolate because he has a very quick arc for where The Vision needs to go. He has a big turn to get through. I was really frightened of it!"
Paul Bettany and his stunt double worked closely on the episode
In order to pull off the unforgettable final episode, Bettany had to work closely with his stunt double, with the two learning each other's fight choreography.
"I have to learn his side of the fight. He would have to learn my side, and then we'd swap. It was all very confusing," continued Bettany. "And then it was really confusing with the — I don't know it must be a three, four-page dialogue scene, which is [a lot]. We had this huge scene together. I couldn't learn it. I'm good at learning lines. I couldn't learn. And then I realized, 'Oh, I'm trying to learn both things at once.'"
Luckily, Bettany and the Wandavision production crew managed to pull of the sequences without a hitch.
Source: Read Full Article