This 1 Duggar Family Member Fully Supports LGBTQ Rights
06/28/2019
The Duggar family lives by very strict rules. They're extremely traditional Baptists, which means that anything the Bible disagrees with, they do as well. The family has lived by these rules and values since Michelle and Jim Bob Duggar first started raising a family. And that means the Duggars do not agree with gay marriage. However, one Duggar family member has just made it clear that she fully supports LGBTQ rights.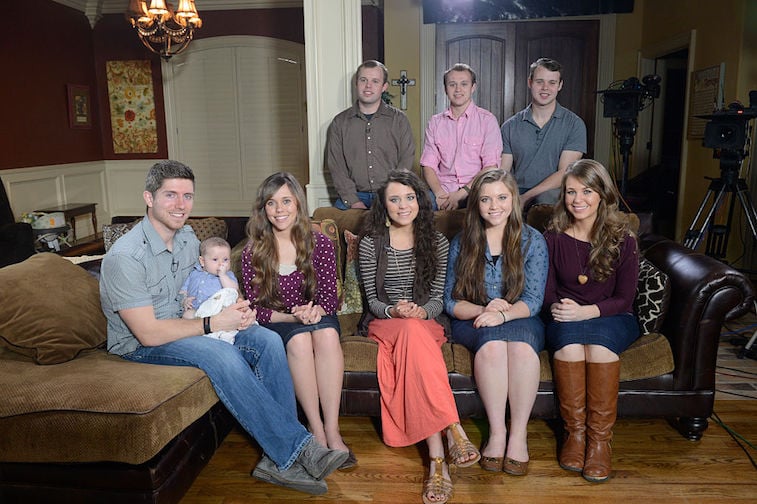 The Duggars only believe in what God deems to be appropriate
The whole Duggar family was raised on Jim Bob Duggar's religious values, which stemmed from growing up with his parents. When Jim Bob met Michelle Duggar, Michelle wasn't very religious. However, she found God with the help of Jim Bob, and the two decided to raise their 19 children as Baptists, which is a strict sect of Christianity. The family only agrees with what God thinks is appropriate. They're not allowed to have premarital sex, because sex is between a married man and woman to produce children. Instead, the Duggar kids had to follow strict rules; they couldn't have any physical contact prior to getting married. The kids were only allowed to give side hugs, and chaperones were required on every date.
The family does not agree with gay marriage or abortion
Since the family only agrees with what the Bible allows, controversial topics such as gay marriage and abortion are definitely not allowed in the Duggar family. The family's religious beliefs control their everyday lives, and Jill Duggar's husband, Derick Dillard, once spoke badly on Twitter about gay TLC stars Nate Berkus and Jeremiah Brent, along with transgender TLC star Jazz Jennings (he subsequently left Counting On after the Twitter scandal). And the Duggar family has spoken out about being anti-abortion in the past.
Amy Duggar recently showed her support for the LGBTQ community
Amy Duggar, a cousin to the Duggar family, has always been close with her relatives. She's appeared in many episodes of Counting On, and though there was once reportedly a rift between her and the reality television family, they all seem to get along well now. Reddit users noticed Amy recently liked a photo on her Twitter account that celebrated Pride Month. The photo was a Bank of America tweet that read in part, "Love is Universal." Amy has always been less religious than her family members, but she still is very close with them, so for a while, people weren't sure what she agreed with and what she didn't.
Some think Jinger Duggar and Jeremy Vuolo are becoming more accepting as well
Amy clearly has her own set of beliefs, and some fans thinkthat Jinger Duggar and Jeremy Vuolo aren't far behind. Jinger and Jeremy wedback in 2016, and they immediately moved to Texas, where Jinger started defyingthe family's rules. She began wearing pants and tank tops, and she recentlydyed her hair blonde. The couple just made amove to Los Angeles, and fans think that living somewhere so liberal willopen them up to a lot more things they weren't exposed to at all. People arerooting for the two to become more accepting in a lot of ways.
Check out ShowbizCheat Sheet onFacebook!
Source: Read Full Article