The SNL Stars That Couldnt Stand Chris Kattan
09/09/2021
Chris Kattan was one of the most prolific cast members on "Saturday Night Live." The comedian starred on the NBC late-night sketch comedy series from 1996 to 2003, logging an impressive 148 episodes (per IMDb) and portraying characters that included Mr. Peepers, Mango, and Butabi brother Doug, who was one-half of a head-bobbing, club-hopping twosome that spawned the big-screen spinoff "Night at the Roxbury." Kattan also did impressions of everyone from Kid Rock to Christine Amanpour during his long run on the show, but his seven-year stint on "SNL" also meant that he butted heads with several co-stars.
Years after departing "SNL" in 2003, Kattan told Variety that he felt "marginalized" by the show, and wasn't even asked to appear on the 40th-anniversary gala in 2015 despite his long career on NBC. "I think everyone has their own complicated relationship with the show," he said "But whenever I go back to visit everyone opens their arms and are so sweet. It's a different energy than when it was when you are in the cast. It's healthier. … That's one of the healthiest relationships you should have with the show, when your trial is done."
But Kattan's trials with a few of his former co-stars have continued on through the years. Keep reading to find out more.
Chris Kattan had a rocky relationship with Norm Macdonald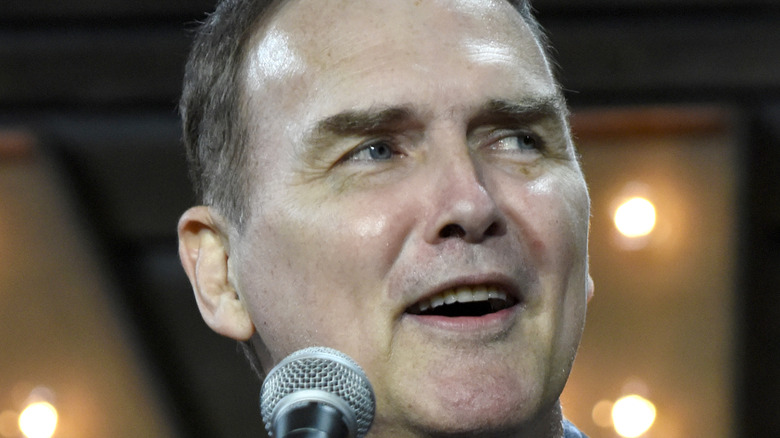 Shortly after Kattan joined "Saturday Night Live" in 1997 as part of a revamped cast, the show was profiled by Rolling Stone. In a bizarre exchange in the magazine, Norm Macdonald, a longtime cast member dating back to 1993, questioned Kattan's sexuality by saying, "I don't know, but to me he seems gay. He claims he's not, but I've never seen, like, a guy who's not gay seem so gay." Macdonald also slammed Kattan as not funny and claimed his co-star "never" made him laugh, while Kattan admitted that his castmate always gave him "a hard time."
Former show alum Jim Breuer also witnessed the bad blood between the two, most notably during a "Twilight Zone"-inspired sketch with guest star Pamela Anderson, according to ABC News. Kattan had complained about Macdonald's "Rod Sterling voice," then Macdonald fired back to say, "Hey, ah, Chris, Pamela knows you're gay! We all know you're gay. So why don't you just come out of the closet and then you wouldn't be such an angry little gay guy."
Tracy Morgan dropped an F-bomb when talking about Kattan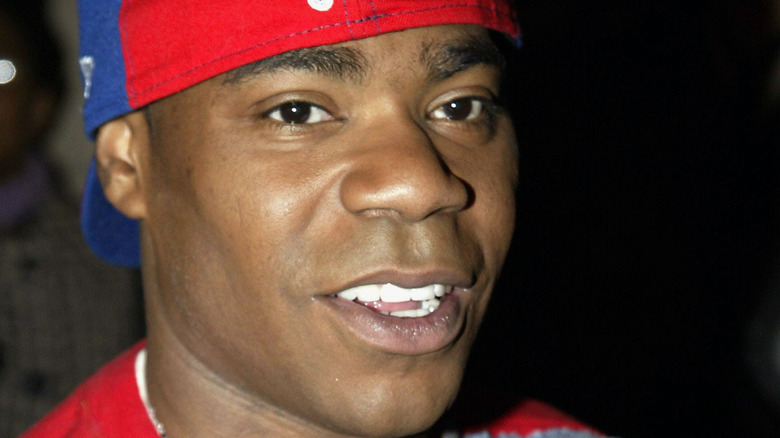 Tracy Morgan appeared on "Saturday Night Live" from 1996 to 2003, (per IMDb), so his time on the show directly crossed over with Kattan's era. But in his 2009 tell-all book, "I Am the New Black," Morgan revealed that he only considered a few of his former "SNL" co-stars actual friends — and Kattan wasn't one of them.
According to Entertainment Weekly, while recording the audio version of his book, Morgan called out Kattan as someone who disrespected him on the set of "Saturday Night Live." "They never treated me well," Morgan said of Kattan and fellow co-star Cheri Oteri. "There were people that treated me beautifully, like Will Ferrell and Colin Quinn and Molly Shannon — I love them. But Cheri Oteri and Chris Kattan — I never cared for them either. F*** 'em."
"I could remember those two, especially those two people, treating me like the invisible guy. Now look where they at," he continued, per NBC New York.
Will Ferrell distanced himself from his Butabi brother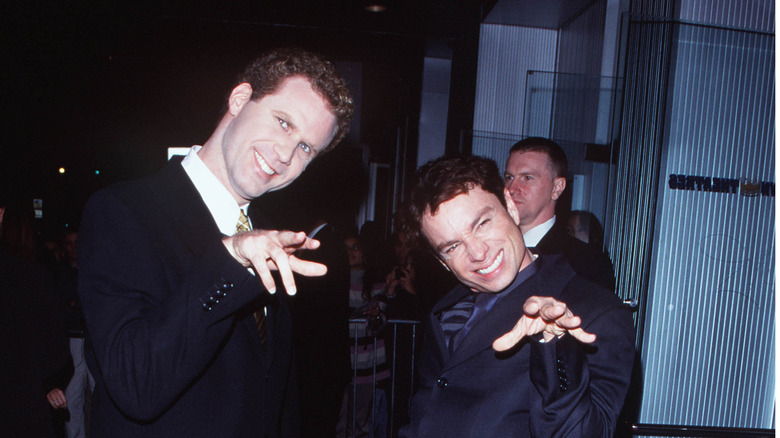 While they made movie magic onscreen as the "Roxbury" brothers, Chris Kattan and co-star Will Ferrell had a fractured friendship off-screen, thanks to an alleged sexual encounter. In his 2019 memoir "Baby, Don't Hurt Me," Kattan claimed that "SNL" showrunner Lorne Michaels strongly suggested he have sex with producer/director Amy Heckerling so she would continue to work on "A Night at the Roxbury." The then-27-year-old Kattan had allegedly turned down the 43-year-old movie director's advances during the pre-production of the film. Decider reported that Michaels told Kattan it "wouldn't hurt" if he had sex with Heckerling but warned "it was best if [he] didn't mention it" to Ferrell or "anybody else" attached to the film.
Kattan alleged that he began the affair, which strained his relationship with Ferrell. After production wrapped, Ferrell didn't speak to Kattan until they both returned to "SNL" for the following season. Kattan wrote (via Page Six) that Ferrell told him, "I got all your messages, but I didn't call you back because I didn't want to talk to you. I don't want to be your friend anymore. I'm going to be professional and still work with you on the show, but that's it."
Kattan expressed remorse over his relationship with Heckerling and that his deceptive behavior ruined his relationship with Farrell. A rep for Michaels denied that he ever pressured Kattan to sleep with Heckerling, while Heckerling called Kattan a "nut" and denounced the casting couch story in his "idiot book," per the Daily Mail.
Source: Read Full Article