The Office: 1 Character Isn't in Michael's Movie, Threat Level Midnight
07/20/2021
Throughout the first seven seasons of The Office, fans will recall that Michael Scott consistently mentions that he is making a movie. However, viewers couldn't have predicted that they would actually have the opportunity to watch the movie in its entirety. However, in season 7, fans were treated to Michael's movie, Threat Level Midnight in an eponymous episode of the hit show.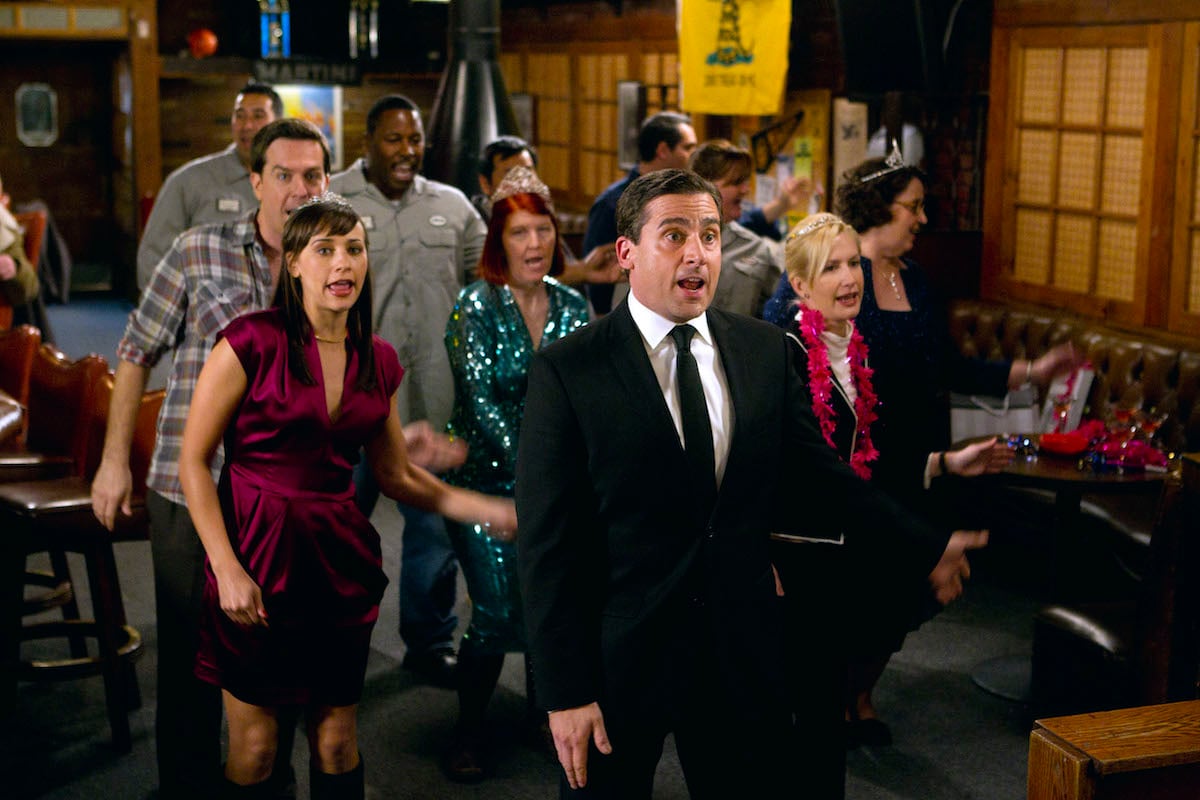 Naturally, Micheal's movie was equal parts absurd and hilarious. Perhaps what made it even more fun was that it included almost everyone who ever worked in the office at Dunder Mifflin Scranton. It even featured cameos from people like Rashida Jones who were no longer on the show. Of course, scheduling meant that some actors, like Amy Adams, weren't able to reprise their roles. However, nearly all of the main cast is featured in Threat Level Midnight.
Why everyone in the office agreed to be in Michael's movie
But just how did Michael convince so many of his employees to be in his movie? Considering many of them didn't particularly care for him or respect them, it might seem implausible for some fans of The Office. However, B.J. Novak shared that it wasn't all that unreasonable if fans considered the amount of time it took for the movie to be made. In an interview with Office Tally, the actor got candid about how timing affected the character's decisions to join Michael's movie.
"Most of the movie was filmed years ago, back when people acted somewhat differently towards Michael as their boss," The Office writer shared. "It could have been out of personal kindness, or a sense of professional ambition or responsibility, or for some people a combination. I didn't find it hard to believe that any of these people would be persuaded, after great pressure, to give up a night or a weekend afternoon to work on a movie project that meant everything in the world to their boss."
One character is missing from 'Threat Level Midnight'
But there's actually one character who likely would've loved to be in Michael's movie that is noticeably missing from Threat Level Midnight. Fans of The Office have noticed that Erin wasn't in the film at all and many have questions about why that is the case. According to Novak, that decision is based on timing also. "Erin wasn't in the movie because we figured that Michael finished filming quite some time ago, and had been editing and procrastinating since then," Novak shared. Since Erin's character isn't introduced until Season 5 of The Office, it makes sense that she's not included.
David Wallace's talking head was deleted from this episode of 'The Office'
Of course, Erin isn't the only important character who doesn't have a cameo in Michael's movie. David Wallace is also not in the film. According to Novak, David was actually Michael's first choice for Goldenface. However, he turned it down because he was afraid about what leadership would say were they to find out. There was even a scene when David confessed that he should've done the movie. However, the scene had to be deleted because that particular episode of The Office was already way too long. While we're sure some fans would've loved to see Erin and David in Threat Level Midnight, the fake movie is still extremely well-loved either way.
Source: Read Full Article