'Suits' Returns for Its Final Season July 17. How to Stream the Show that Made Meghan Markle Famous
07/17/2019
It's time to close the doors at Zane Specter Litt Wheeler Williams. The final season of Suits premieres July 17. 
The long-running legal drama, which has aired on USA since 2011, was canceled after two of its original stars exited the show. Patrick J. Adams, who played Mike Ross, and Meghan Markle, who played Rachel Zane, departed at the end of Season 7. While they were replaced by fresh faces — including Katherine Heigl at new partner Samantha Wheeler — it wasn't enough to keep viewers interested. Ratings slumped after Markle left Suits (and Hollywood) to marry Prince Harry. 
'Suits' Season 9 premieres July 17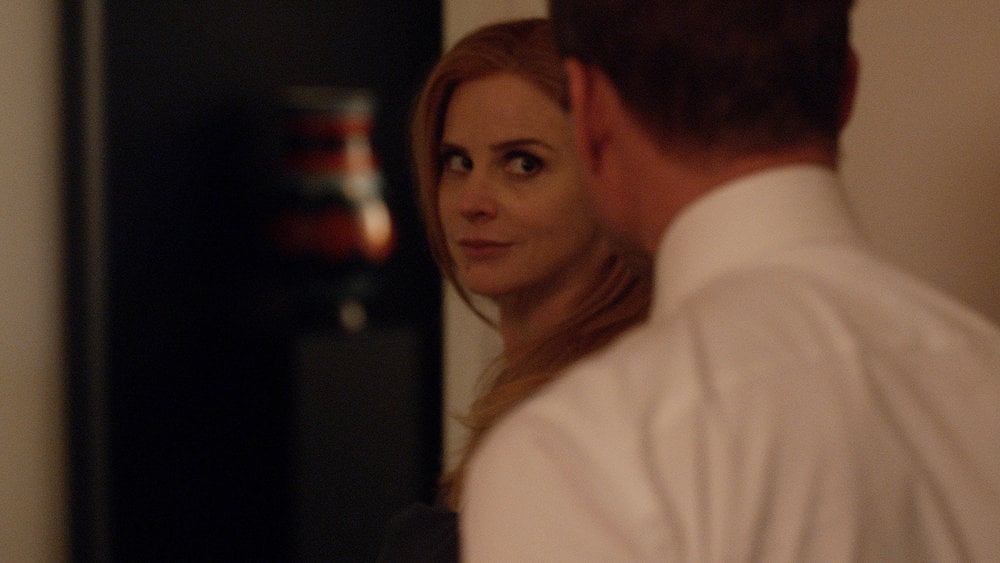 The final season of Suits will have just 10 episodes, compared to the usual 16. Fans can look forward to seeing more of Harvey (Gabriel Macht) and Donna's (Sarah Rafferty) relationship, which took a turn for the romantic when they hooked up at the end of Season 8. The show will also tackle Robert Zane's disbarment and the arrival of Faye Richardson (Denise Crosby), a representative from the New York Bar Association who has been assigned to keep an eye on the firm. 
Another treat for fans? Adams will return as a guest star in the show's final season, when he heads back to his old firm to help out with a major case. Sadly, he won't be bringing his on-screen wife Markle with him. The former actress has left acting behind for life as a royal. In fact, she's admitted she hasn't even been keeping up with the show since she left.
All the drama on the new season of Suits kicks off July 17 at 9/8c on USA. 
New spin-off series 'Pearson' will follow the 'Suits' premiere
While this will be the last season for the Suits crowd, fans won't have to say goodbye to all the characters they've come to love on the show. The new spin-off series Pearson will premiere immediately after Suits on Wednesday night. 
Pearson follows disbarred lawyer Jessica Pearson (Gina Torres) as she adjusts to a new job and a new city. She's now working as a fixer for Chicago Mayor Bobby Novak (Morgan Spector), which means getting used to the crooked and dangerous world of Windy City politics. 
While Pearson shares a character with Suits, fans shouldn't expect the new show to be a retread of the original series. 
"It's darker, it's grittier. It's, I think, more accessible in a lot of ways," Torres told the Observer. "There's still that level of wish fulfillment and badassery that everybody likes to tune into. But there's also a kind of vulnerability that you experience because the stakes are so much higher, because the people that we're encountering are people that we would encounter that would be in our everyday lives. Suits is about the trials and tribulations of the five-percenters and those who want to be five percenters. Pearson is about the other 95 percent."
How to stream 'Suits' 
If you can't catch the new episode of Suits live, you can stream it on USA's website or the USA app with your TV provider's login. Streaming services like Hulu Live and Sling TV also have USA included in their channel lineup. 
If you need to catch up on old episodes, you can stream Season 1-8 with Amazon Prime. 
Source: Read Full Article