Sam Heughan Reveals What He Eats in a Day — and a Major Percentage of the 'Outlander' Star's Calories Come From a Surprising Souce
01/06/2022
ARTICLE HIGHLIGHTS
Sam Heughan sat down for a special Holiday Edittion of Food Diaries.
The Outlander star revealed what he eats in a day and the fact that he loves to cook.
The Men In Kilts star also told fans that he loves to treat himself with his Sassenach Whisky.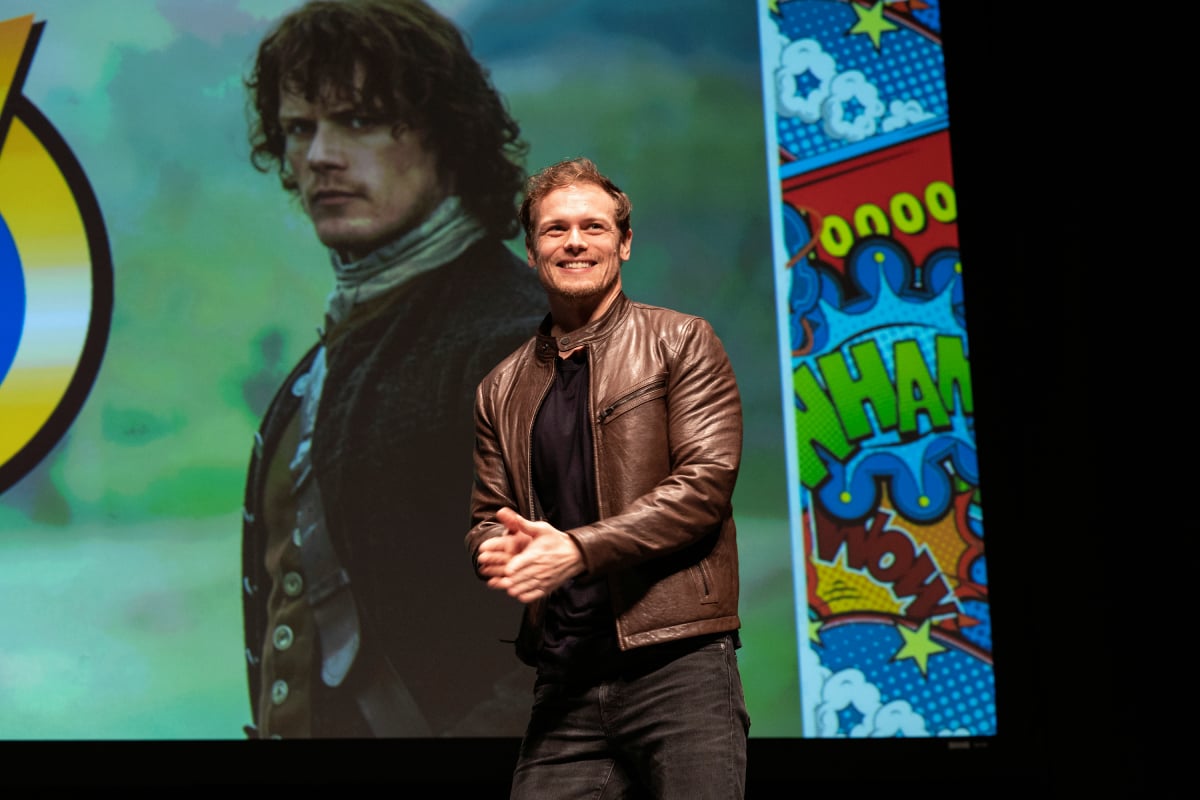 Outlander star Sam Heughan stays in shape by hitting the gym regularly and eating extremely clean. But he also knows how to treat himself. The 41-year-old actor recently revealed what he eats in a day. And he wasn't afraid to admit that a percentage of his daily calories comes from his favorite alcoholic drink — his Sassenach Whisky.
The 'Outlander' star does this when he first wakes up
Heughan sat down with Harper's Bazaar for a special holiday edition of their Food Diaries series to share what he usually eats in a day. He says that his regular morning routine always begins with hydration.
"The first thing I do when I wake up is hydrate," Heughan revealed. "I live in Scotland most of the year, and we have some of the most fabulous Scottish water. If I'm working, it's black coffee. I have a coffee machine, it's gotta be really strong espresso — dark beans. And probably two of those just to get me out of bed in the morning."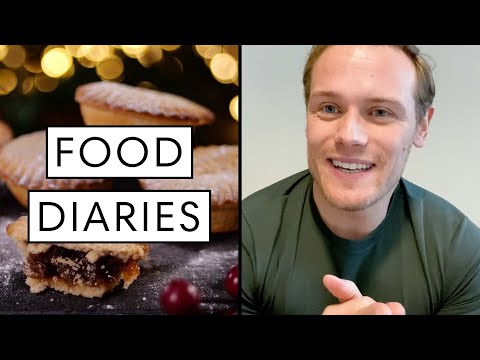 If he's being "healthy," Heughan says he will make a fresh mint tea or nettle. Any of "these kinds of weird herbal teas that are supposed to be really good for you."
Sam Heughan must be 'highly caffeinated' before his workout
Before the Men In Kilts star eats breakfast, the actor tries to get a workout in. After he's had "multiple coffees" and is "highly caffeinated," it's time to hit the gym. By the time his workout is over, Heughan says he is "pretty ravenous." He admits that his post-workout breakfast smoothie looks "disgusting." But, he swears the taste is "incredible."
"I would put vegan protein, usually vanilla, or chocolate if I'm feeling nice and decadent.  I'll put in frozen blueberries, which are great for antioxidants, maybe bananas for fiber, for some good carbohydrates," Sam Heughan explained.
"A teaspoon of almond butter, a knob of ginger, and actually sometimes mint leaves. I know it sounds weird and it looks disgusting, but it tastes incredible. Some ice, whizz it all up. And that would be, I guess, a post-workout smoothie."
The 'Outlander' star keeps lunchtime light
When he's having a "proper breakfast" and sits down at the table, Heughan says he must have porridge. He says he cooks Scottish oats with some water or almond milk, plus a scoop of protein powder. Then, he tops it off with "whatever is in the fridge and delicious."
"It could be almond butter, peanut butter, berries, sliced banana, whatever you want. Go wild," Heughan said. "I sometimes will even cut up a protein bar and put it on top. It's decadent and delicious."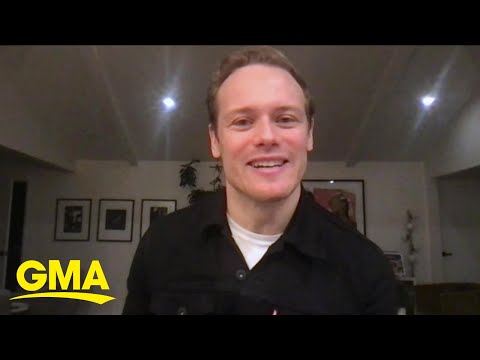 For lunch, Heughan tries to "go pretty light." He opts for a warm tomato basil soup or a salad made with spinach, feta, cherry tomatoes, sliced avocado, eggs, and a "really good dressing."
Sam Heughan loves to cook
When he has the time after a day of work, Heughan says that he loves to cook dinner. He admits he might not be the best cook, but he really enjoys it. One of his favorite things to do in the kitchen is roast sweet potatoes. He also loves to take advantage of Scotland's amazing produce, from beef to seafood.
"I love Salmon. So maybe a salmon steak. Salt, pepper in some butter on a skillet. Lemon juice, maybe some chili flakes. I love spicy things. Garlic, crushed up garlic. And then serve with a bit of parsley on top," Heughan said.
The 'Outlander' star loves to treat himself to whisky
In the evening, Heughan likes to indulge with his beverage of choice — whisky. He says he is proud of his own whisky, the Sassenach. And he loves treating himself to a large dram of it after a long workday.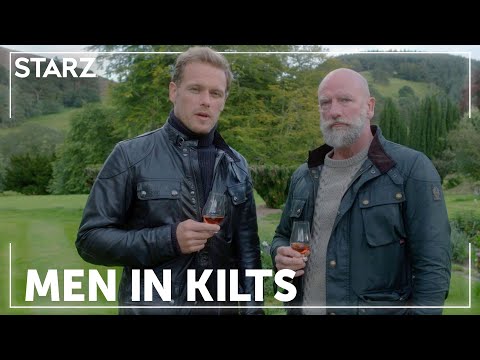 If he's going out, he also enjoys a cocktail. His favorite at the moment is the Manhattan. "That little cherry at the end is so delicious," Heughan said.
Season 6 of Outlander premieres Sunday, March 6 on Starz.
Source: Read Full Article