Most-Anticipated TV Shows in 2022 – Whats New and Returning
12/25/2021
In addition to new shows, there are also several hit series which are finally returning for a new season in the coming year following yearslong of painful waiting.
AceShowbiz – 2022 will not be disappointing for TV show fans. There will be a lot of new and returning TV series which are worth to spend watching in the coming year. We have gathered a few titles from various genres that you might want to check out later.
For sci-fi fans, a TV series adaptation of popular game may be the answer. A reboot of a hit sitcom will also premiere in 2022, while a highly-anticipated prequel series of an award-winning show will finally arrive next year.
Not only new shows, there are also several hit shows returning for a new season in 2022. Those include a fan-favorite series that will finally return for its new season after 3 years of waiting.
Find out highly-anticipated new and returning TV shows that are waiting for you in 2022 below.
NEW SERIES
"Inventing Anna" (February 11)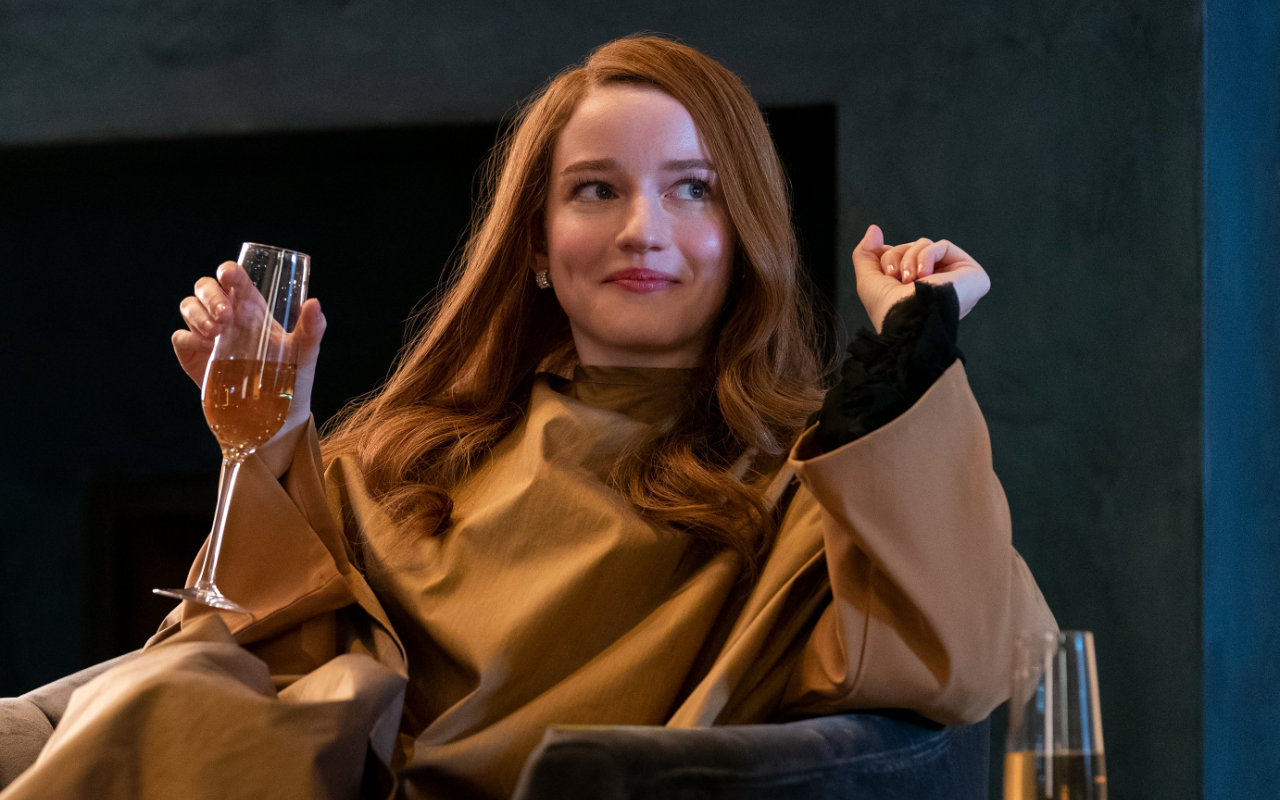 Julia Garner as Anna Delvey on Inventing Anna.
"Inventing Anna" is a new project hailing from Shonda Rhimes, who is known for her works such as "Grey's Anatomy" and "How to Get Away with Murder" among others. The upcoming show will be tackling the case of Anna Delvey a.k.a. Anna Sorokin, the infamous scammer who claimed to be a wealthy German heiress and successfully stole the hearts and money of New York elites.
Based on the New York article "How Anna Delvey Tricked New York's Party People" by Jessica Pressler, the upcoming show will star Julia Garner, Anna Chlumsky, Katie Lowes and Laverne Cox among others. The nine-episode miniseries is scheduled to premiere in February 11, 2022 on Netflix.
"She-Hulk" (TBA 2022)"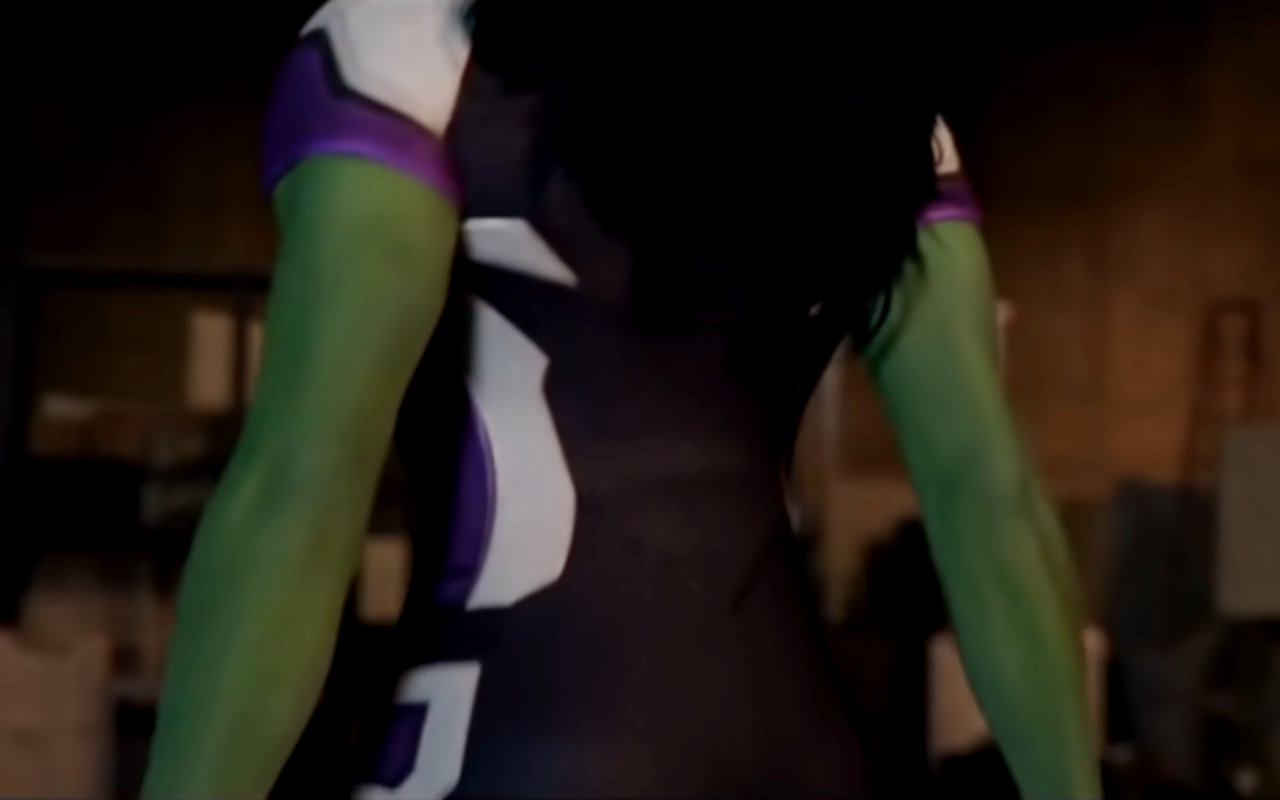 Tatiana Maslany as She-Hulk in new series.
This one is definitely for Marvel fans. Sharing continuity with the movies in the Marvel Cinematic Universe, "She-Hulk" centers on Jennifer Walters (Tatiana Maslany) who transforms into the Jade Giantess as she follows in the footsteps of her cousin Bruce Banner a.k.a. Hulk (Mark Ruffalo).
Further exciting Marvel fans, Mark will be reprising his role on the upcoming series. Joining him on the show, which will be part of Phase Four of the MCU, is Tim Roth as Emil Blonsky / Abomination and Jameela Jamil as villain Titania. "She-Hulk" is scheduled to arrive on Disney+ sometime in 2022.
"Pam & Tommy" (February 2)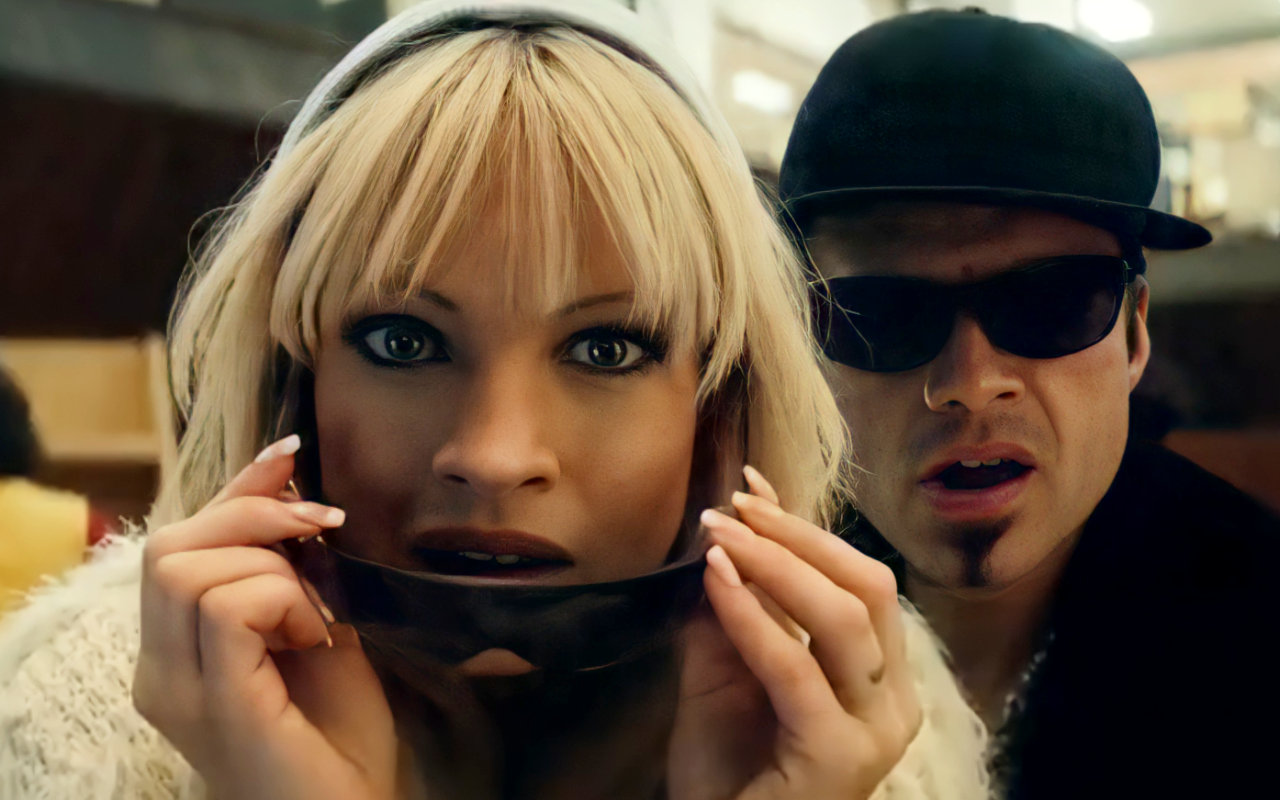 Lily James and Tommy Lee on 'Pam & Tommy'.
Remember when Pamela Anderson and Tommy Lee made headlines over their infamous leaked sex tape from their honeymoon? The shocking story is now brought to the small screen with Lily James and Sebastian Stan portraying the actress and the Motley Crue drummer respectively on Hulu's "Pam & Tommy".
Hailing from Seth Rogen, who also lands a role of Rand Gauthier on the controversial series, the show follows "the story of their relationship going back to their whirlwind romance that started with them marrying after only knowing each other for 96 hours in 1995." While Tommy seems to approve the TV show, Pamela allegedly despises the TV adaptation of her scandal. "Pam & Tommy" will premiere on February 2, 2022 on Hulu.
"Halo" (TBA 2022)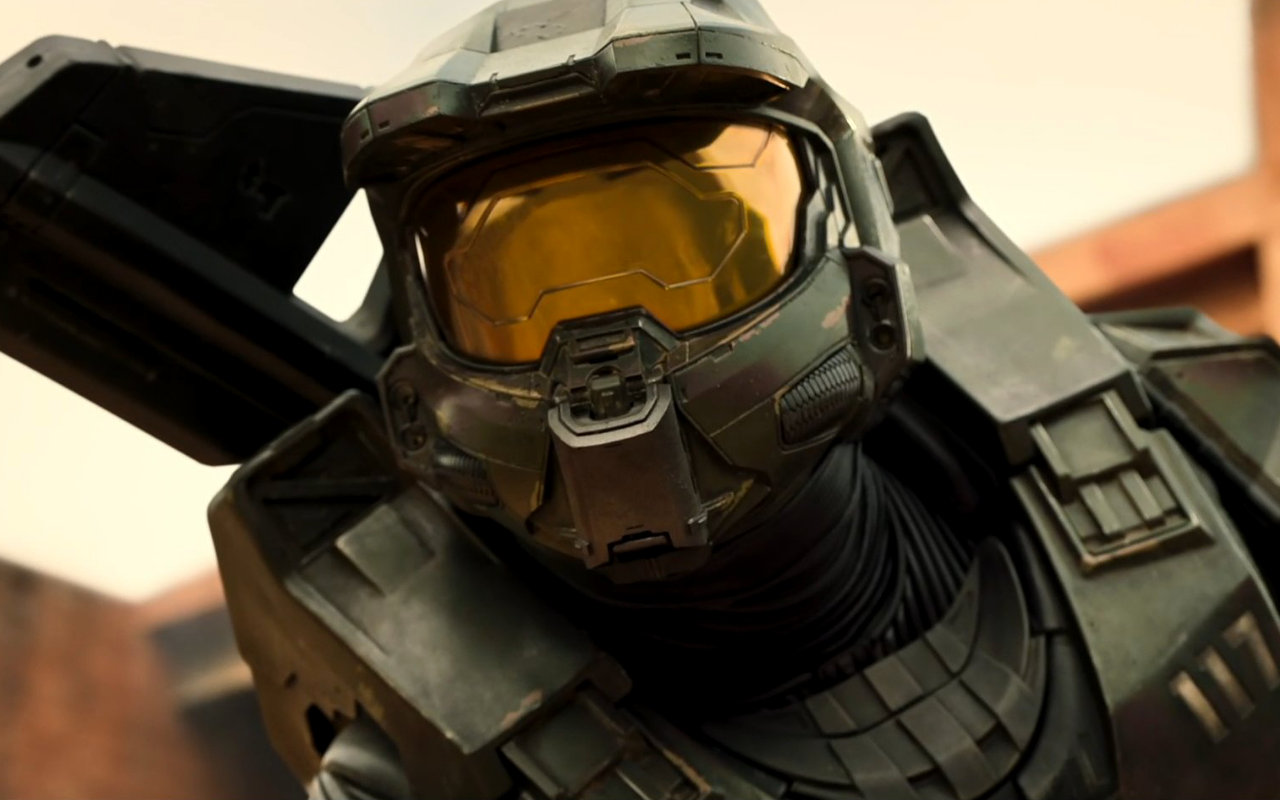 TV series of 'Halo' will arrive soon on Paramount Plus.
The long-awaited "Halo" TV series will finally arrive in 2022. The live-action adaptation of the famous first-person shooter Xbox games stars Pablo Schreiber as the Master Chief, who is in his mission as humanity's greatest hope in its war against the Covenant.
Further raising the hype around the series, "Halo" is executive produced by Steven Spielberg ("Jurassic Park)", "Saving Private Ryan") and is developed and written by Kyle Killen ("Fear Street: Part One – 1994") and Steven Kane ("The Closer"). The 10-part series will be available to stream on Paramount Plus sometime in 2022.
"Peacemaker" (January 13)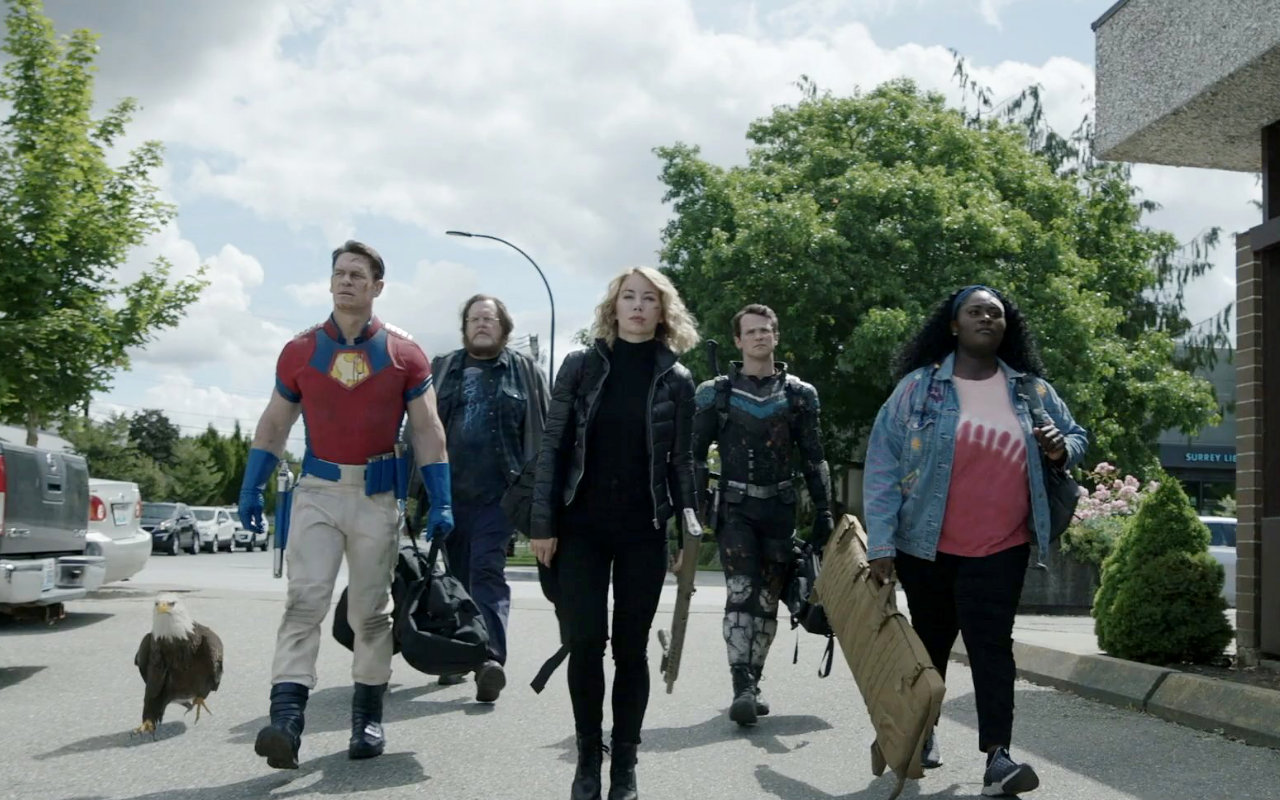 John Cena and others on 'Peacemaker'.
"Peacemaker" is another TV series spin-off coming from a hugely successful flick. Created by James Gunn, the "Suicide Squad" series marks the first DC Extended Universe (DCEU) television show. The series is set after the 2021 movie and explores the origins of Peacemaker who believes in achieving peace at any cost.
John Cena returns to reprise his role as the titular character. He will be joined by Steve Agee, Danielle Brooks, Robert Patrick, Jennifer Holland, Freddie Stroma and Chukwudi Iwuji. In addition to writing all eight episodes of "Peacemaker", Gunn is directing five of the episodes. The new series premieres on January 3, 2022 on HBO Max.
"Bel-Air" (TBA 2022)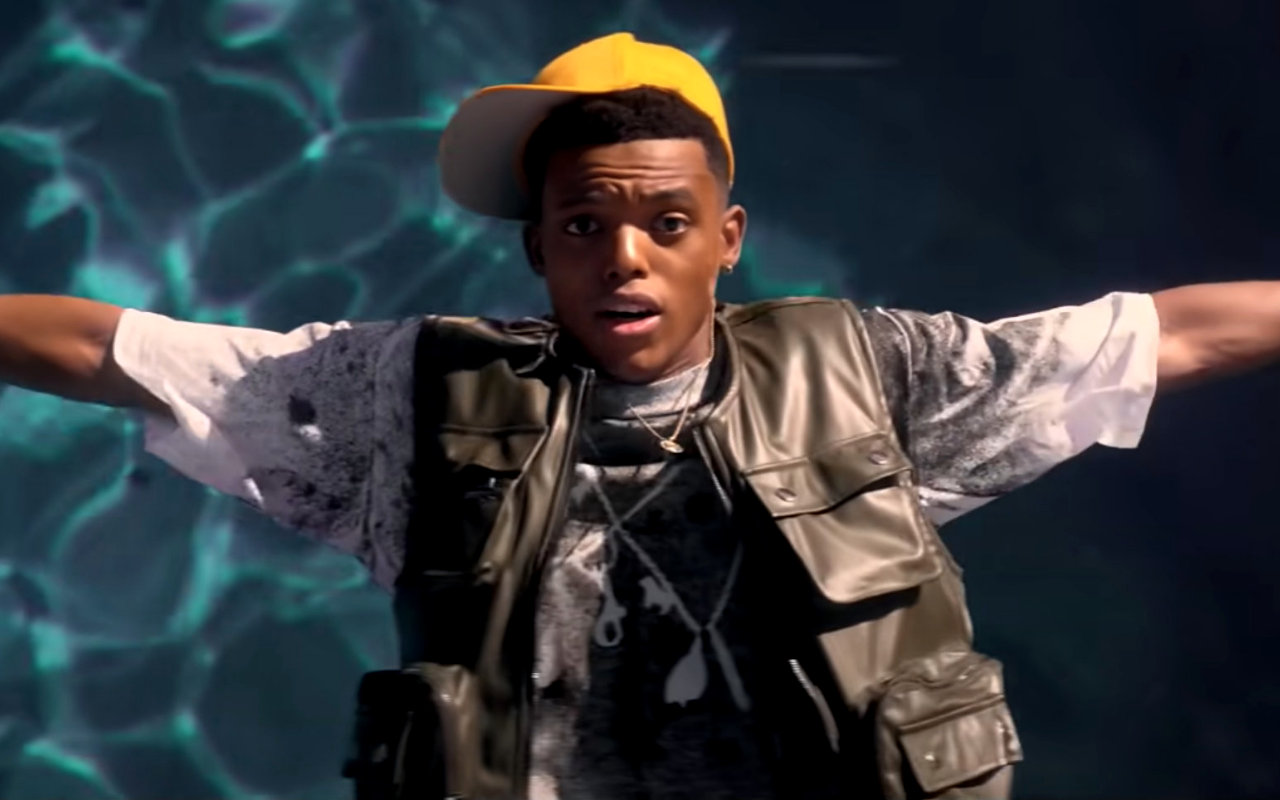 Jabari Banks on 'Bel-Air'
Bringing back an iconic show will never be wrong. After it was revealed that Will Smith's popular sitcom "Fresh Prince of Bel-Air" is given reboot treatment, fans are beyond excited. "Bel-Air" will star newcomer Jabari Banks as the Philly native, with Will serving as narrator.
The upcoming comedy show, which hails from Jada Pinkett Smith and Will Smith's Westbrook Studios and Universal Television, will follow Banks' Will and his complicated journey from the streets of West Philadelphia to the gated mansions of Bel-Air. "Bel-Air" will arrive sometime in 2022 on Peacock.
"The Lord of the Rings" (September 2)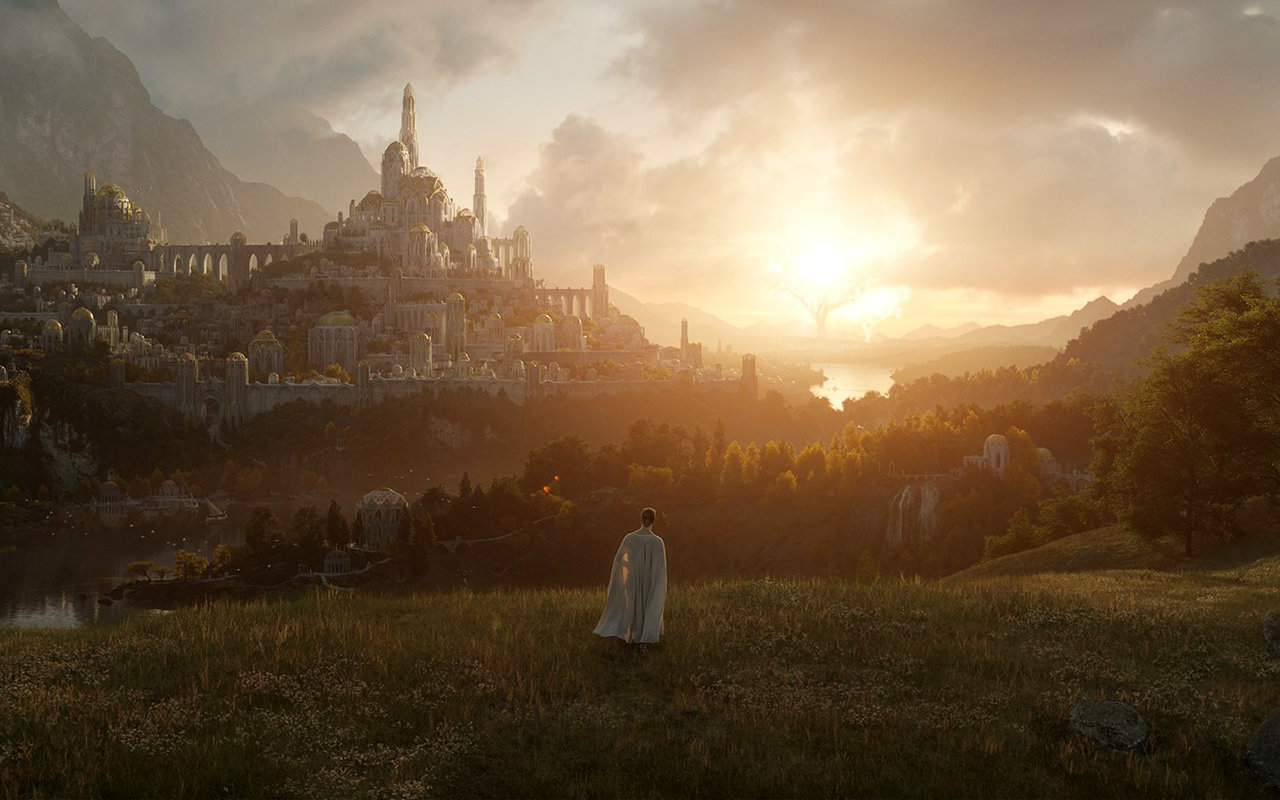 The Lord of the Rings is adapted to a TV series]'The Lord of the Rings' is adapted to a TV series.
There are many reasons why "The Lord of the Rings" TV series is one of the most-anticipated shows in 2022. Not to mention the huge success of the movie series, the upcoming show is Amazon Prime Video's ambitious project as it spent US$250 million in November 2017 to buy the television rights for "LOTR" and at least US$1 billion to make a five-season production commitment.
"Jurassic World: Fallen Kingdom" director J.A. Bayona helmed the first two episodes of the first season. Set in the Second Age of Middle-earth, the series takes place thousands of years before the events of "The Hobbit" and "The Lord of the Rings". It follows an ensemble cast of characters as they confront the re-emergence of evil in Middle-earth. "The Lord of the Rings" is expected to premiere on September 2, 2022 on Amazon Prime Video.
"House of the Dragon" (TBA 2022)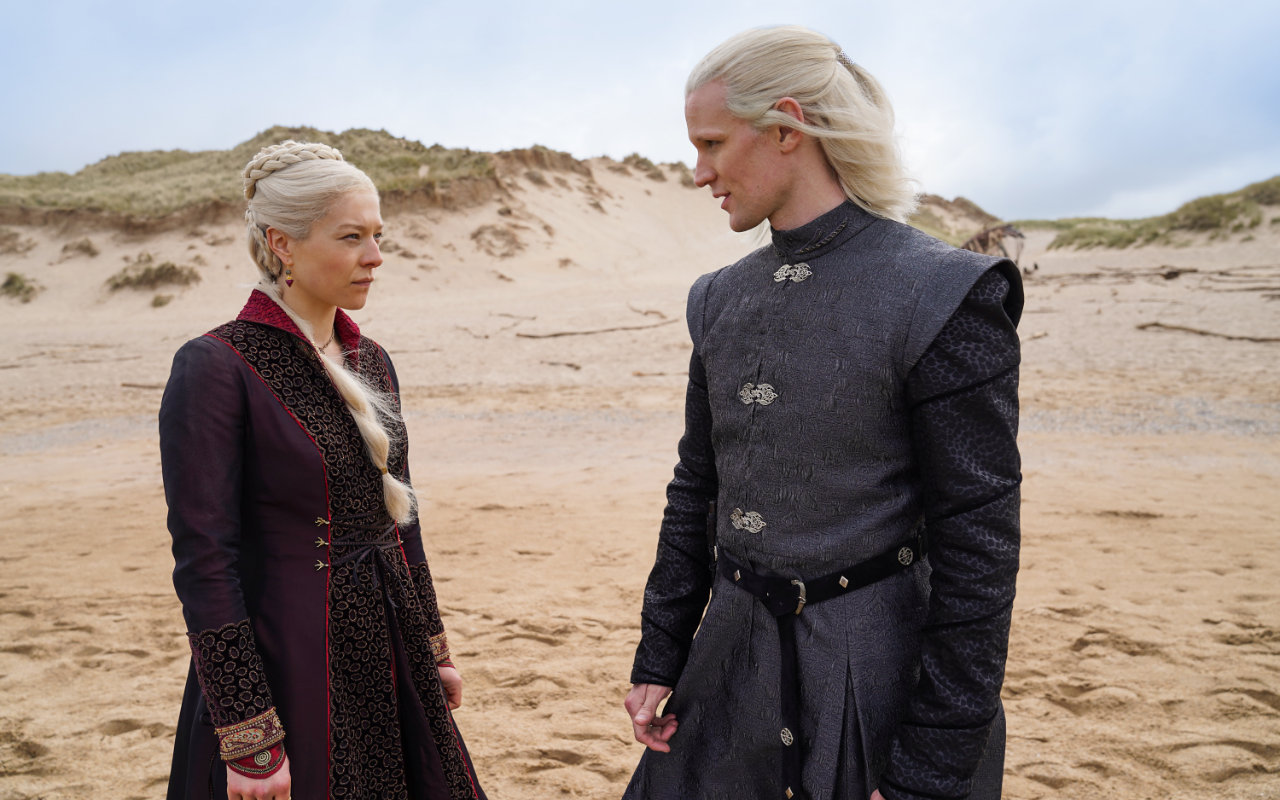 Matt Smith and Emma D'Arcy on 'House of the Dragon'
"Game of Thrones" may have concluded its story in 2019, but fans will still be treated to more stories from the world created by George R. R. Martin. Based on Martin's 2018 novel "Fire & Blood", "House of the Dragon" will take viewers two hundred years before the events of "Game of Thrones" as it chronicles the beginning of the end of House Targaryen. It will also tell the story of events ahead of the Targaryen civil war, known as the "Dance of the Dragons".
Among the cast members are Paddy Considine as King Viserys I Targaryen, Emma D'Arcy as Princess Rhaenyra Targaryen, Olivia Cooke as Lady Alicent Hightower, Matt Smith as Pricnce Daemon Targaryen and Rhys Ifans as Ser Otto Hightower. The ten-part first season of "House of the Dragon" will arive sometime in 2022 on HBO.
RETURNING SERIES
"The Bachelor" (January 3)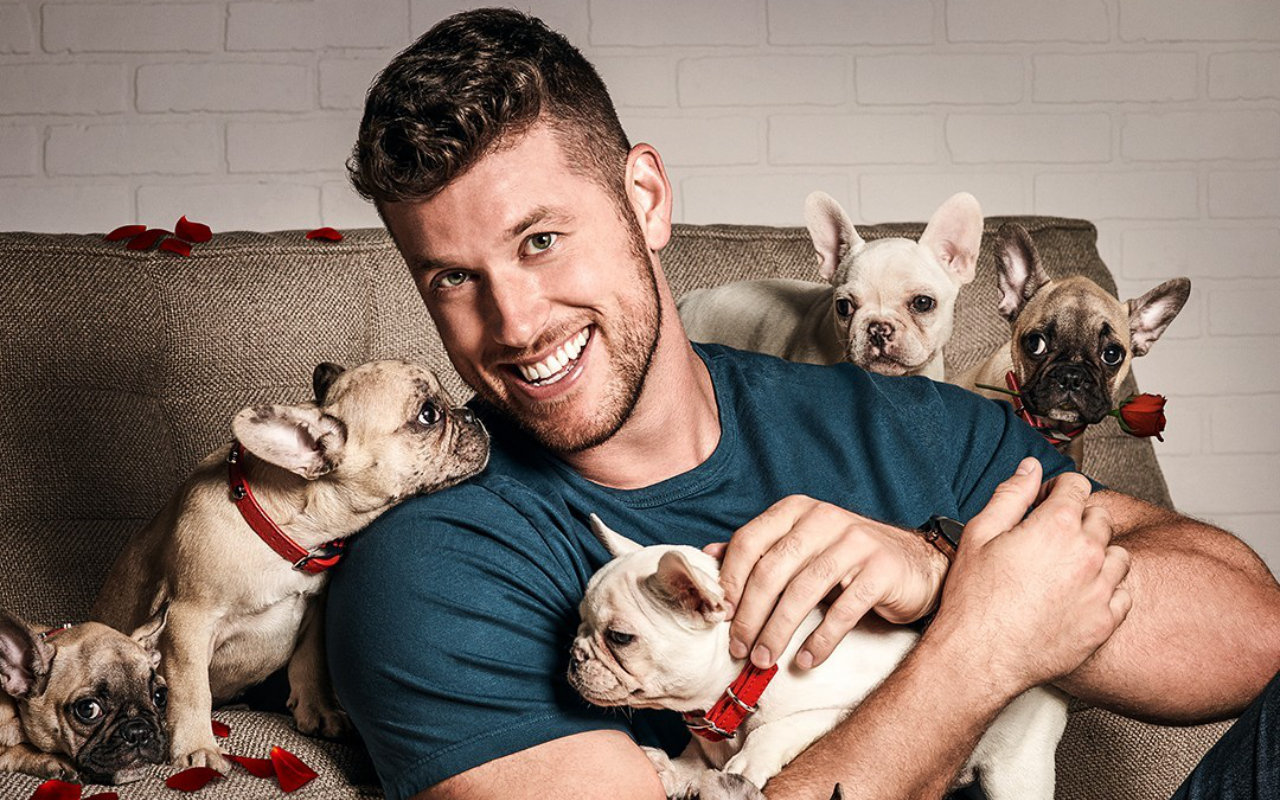 Clayton Echard is tapped to be the new Bachelor.
The love journey on ABC's "The Bachelor" continues in season 26. The upcoming season will see Clayton Echard, who competed in Michelle Young's "The Bachelorette", finding his love in what seems to be a dramatic journey.
Judging by the promo, the 28-year-old medical sales representative's journey won't be easy as it seems like the first rose he gives out is actually rejected by one of his ladies. Jesse Palmer is set to return as the host following Chris Harrison's exit. The new season of "The Bachelor" will premiere on January 3, 2022 on ABC.
"Celebrity Big Brother" (February 2)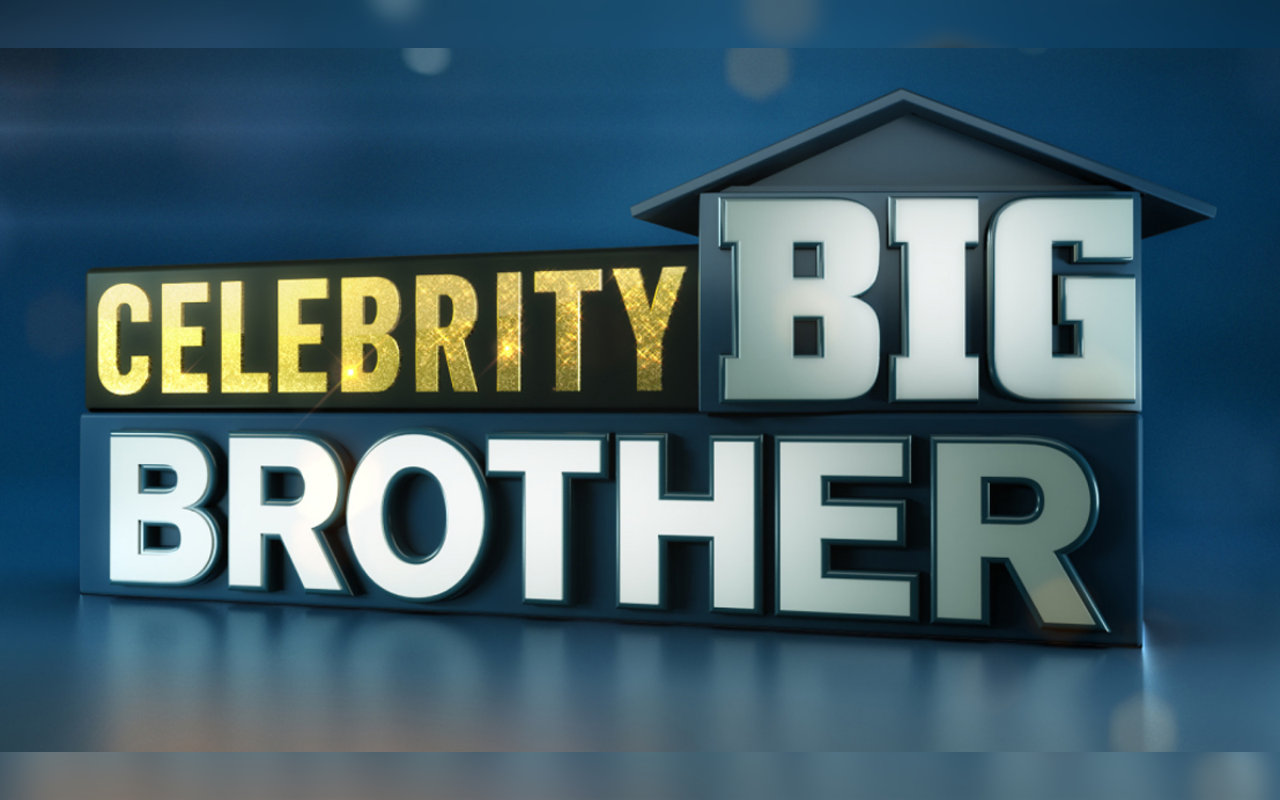 'Celebrity Big Brother' to return in 2022.
In 2022, fans are also treated to a new season of "Celebrity Big Brother". The spin-off of "Big Brother" will see several celebrities living together while competing against each other through various competitions in order to win a grand prize, which is $250,000.
While the celebrity line-up for season 3 has yet to be revealed, some fans have made some wild guesses which include former Donald Trump White House advisor Kellyane Conway, Jax Taylor from "Vanderpump Rules" and Tiffany Pollard. Julie Chen, meanwhile, will return as the host of the new season which is set to premiere on February 2, 2022 on CBS.
"The Walking Dead" (February 20)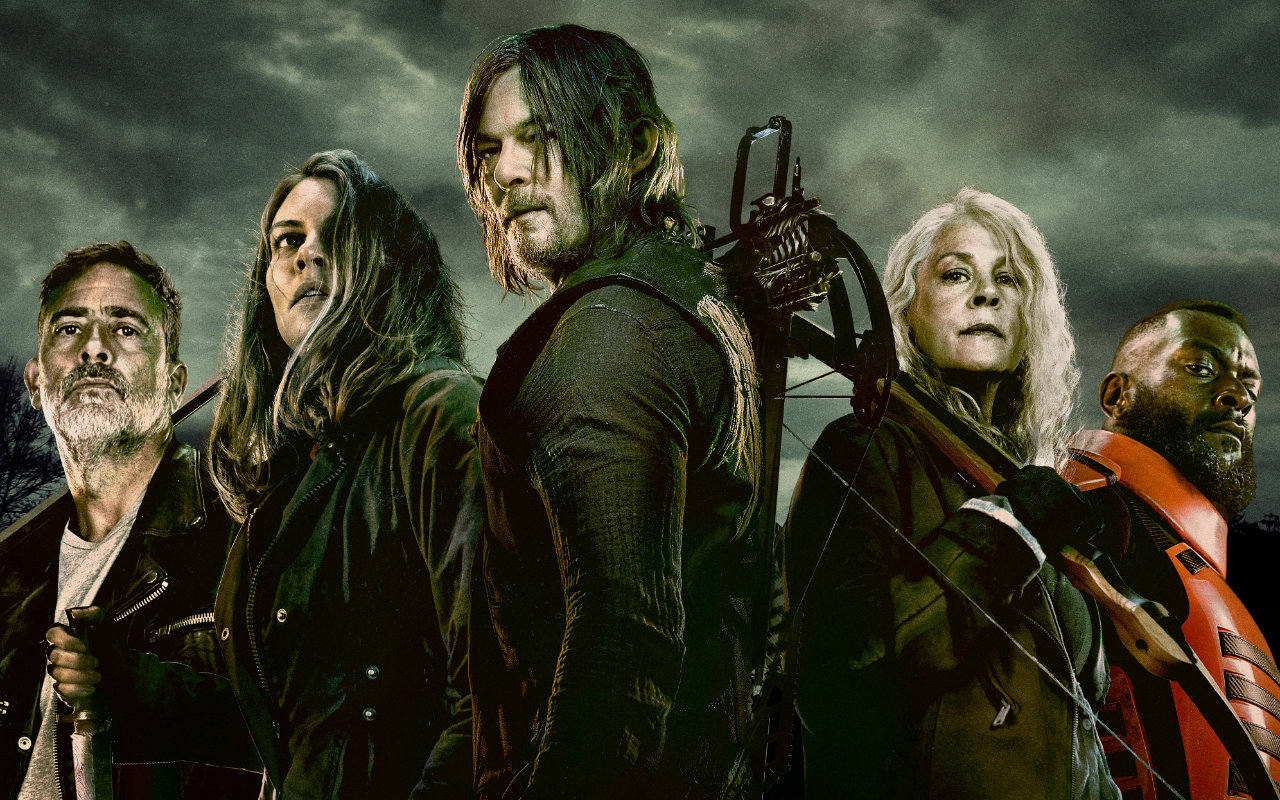 'The Walking Dead' to air second part of its final season in 2022.
The time to bid farewell to "The Walking Dead" is getting closer. The AMC zombie apocalypse series will return in 2022 for its second section of eight episodes of the long-running show's supersized final season. According to its teaser, the second part will see the group returning to Alexandra following their attack on the Reapers.
The second part of season 11 is set to arrive on February 20, 2022 on AMC. Meanwhile, no debut date has been given yet for the final eight episodes of the third section of the final season.
"Snowpiercer" (January 24)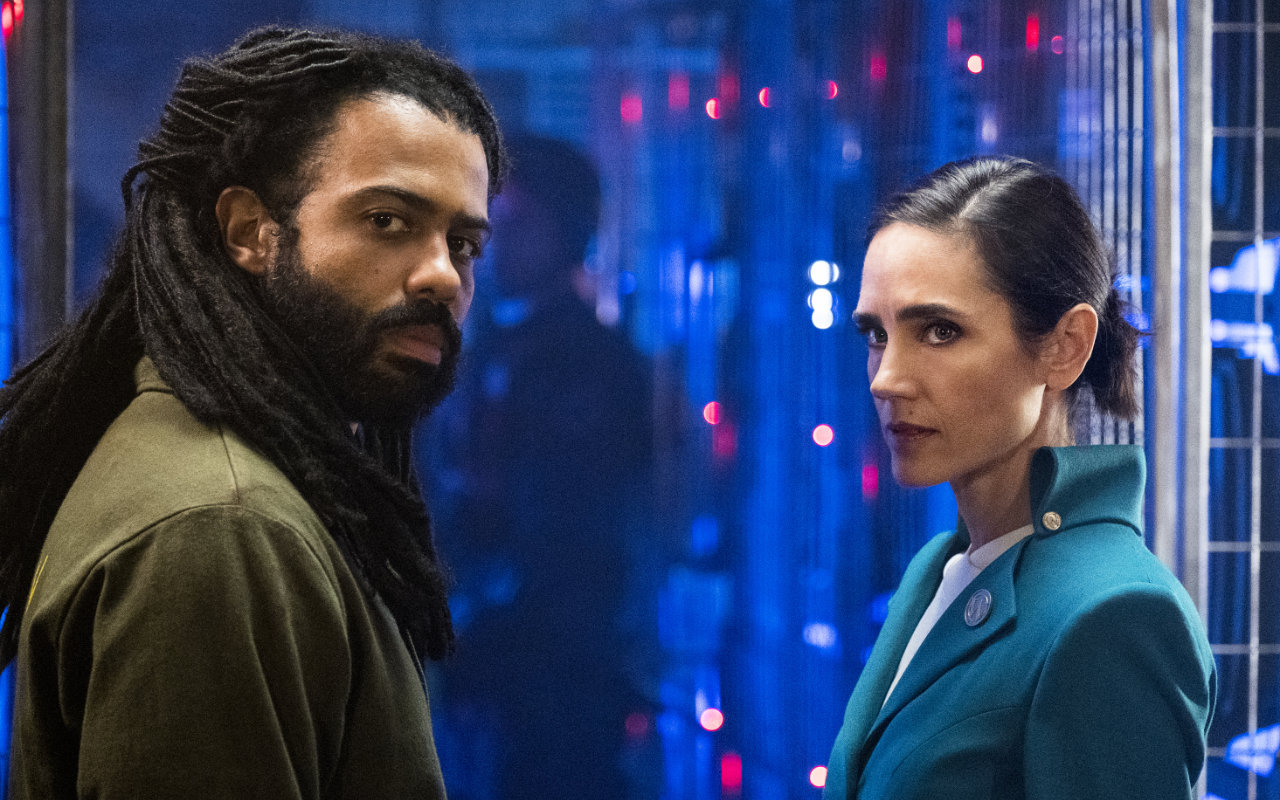 'Snowpiercer' returns in 2022.
The wheels on "Snowpiercer" will once again start running in upcoming season 3. The hit dystopian drama is set to return in 2022 to bring the continuation of the story following the explosion of the XXXL Snowpiercer/Big Alice train into two in the end of season 2.
The new season also hints at Layton's (Daveed Diggs) pirate train rejoining the main train. Conflict will seemingly arise as the small group has to locate the warm spots on Earth, while majority of people refuse the idea of being on the train for eternity. Season 3, which will introduce a new character named Asha (Archie Panjabi), will premiere on January 24 on TNT and Netflix.
"Bridgerton" (TBA 2022)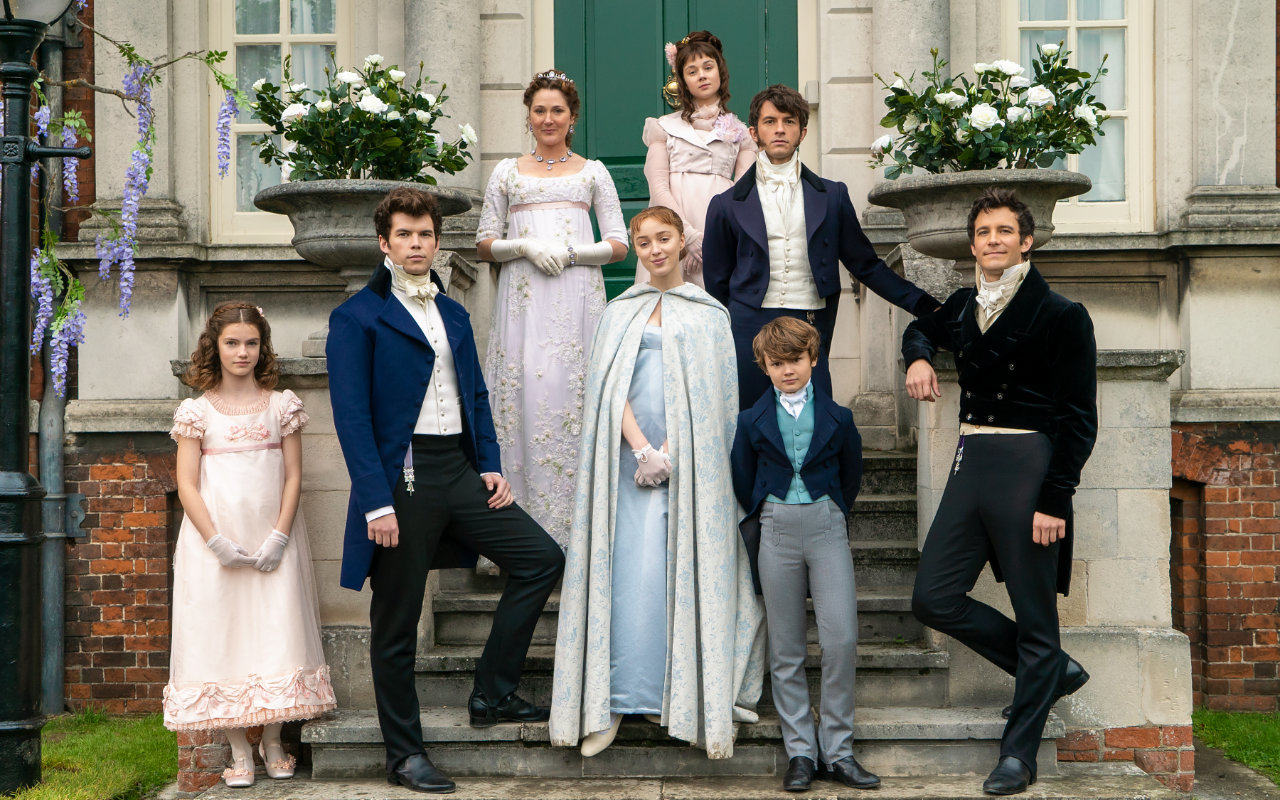 'Bridgerton' airs season 2 in 2022.
After waiting for more than a year, fans will finally get season 2 of "Bridgerton" in 2022. While the new season will not feature fan-favorite Rege-Jean Page's Simon Basset, it seemingly doesn't lessen the hype surrounding the Regency drama.
Instead of focusing on Phoebe Dynevor's Daphne Bridgerton, the sophomore season of the hit Netflix series will bring her brother Anthony Bridgerton's (Jonathan Bailey) love story with newcomer Kate Sharma to the center stage. Familiar faces such as Nicola Coughlan, Claudia Jessie and Adjoa Andoh are set to reprise their respective roles with "Sex Education" star Simone Ashley joining the cast for the new season, which is scheduled to arrive in 2022 on Netflix.
"Euphoria" (January 9)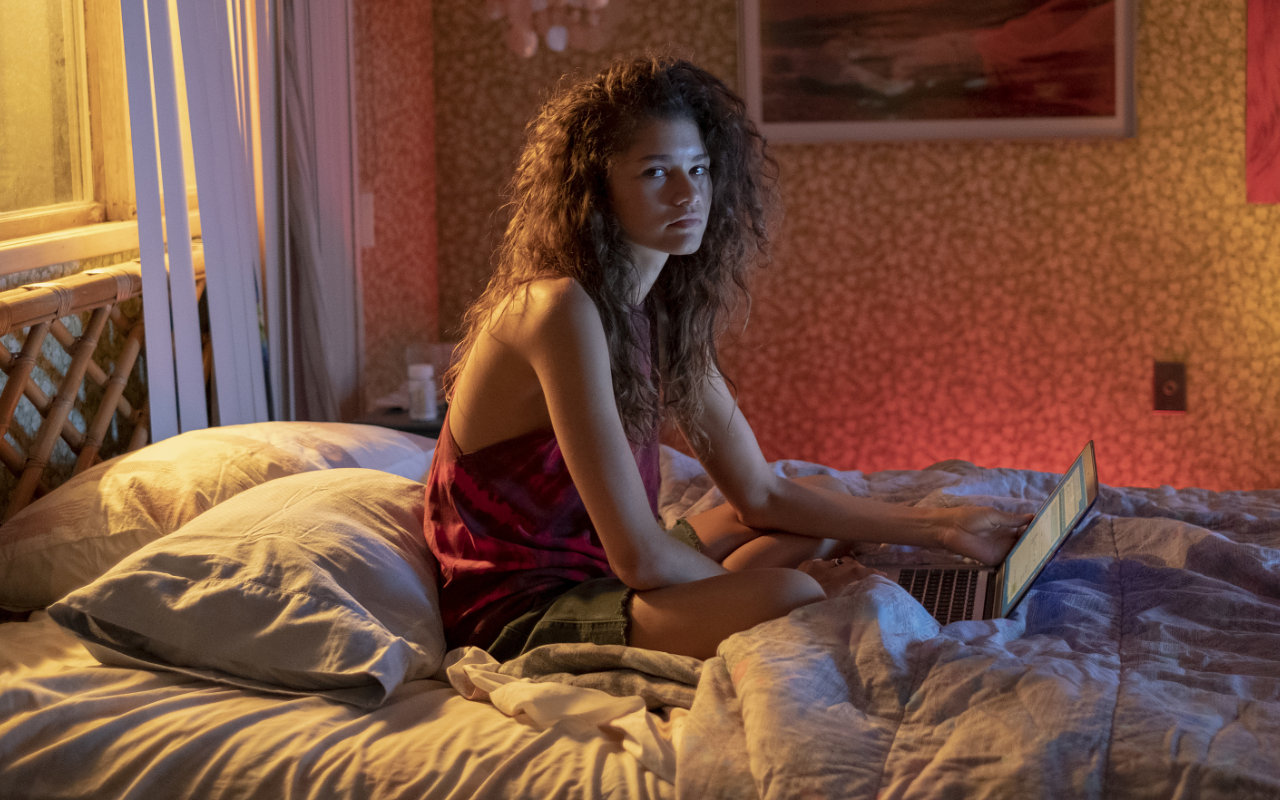 Zendaya on 'Euphoria'
Also among the highly-anticipated returning shows in 2022 is "Euphoria". The award-winning series starring Zendaya Coleman will continue telling the story of Rue, a recovering drug addict who is struggling to find her place in the world, following her relapse in season 1 finale.
The second season of the critically acclaimed show, which makes Zendaya become the youngest actress to ever win an Emmy for best actress category, will seemingly bring more chaos with Rue getting mixed up with a dangerous drug dealing scheme. Directed by Sam Levinson, "Euphoria" will return on January 9 on HBO.
"The Crown" (November 2022)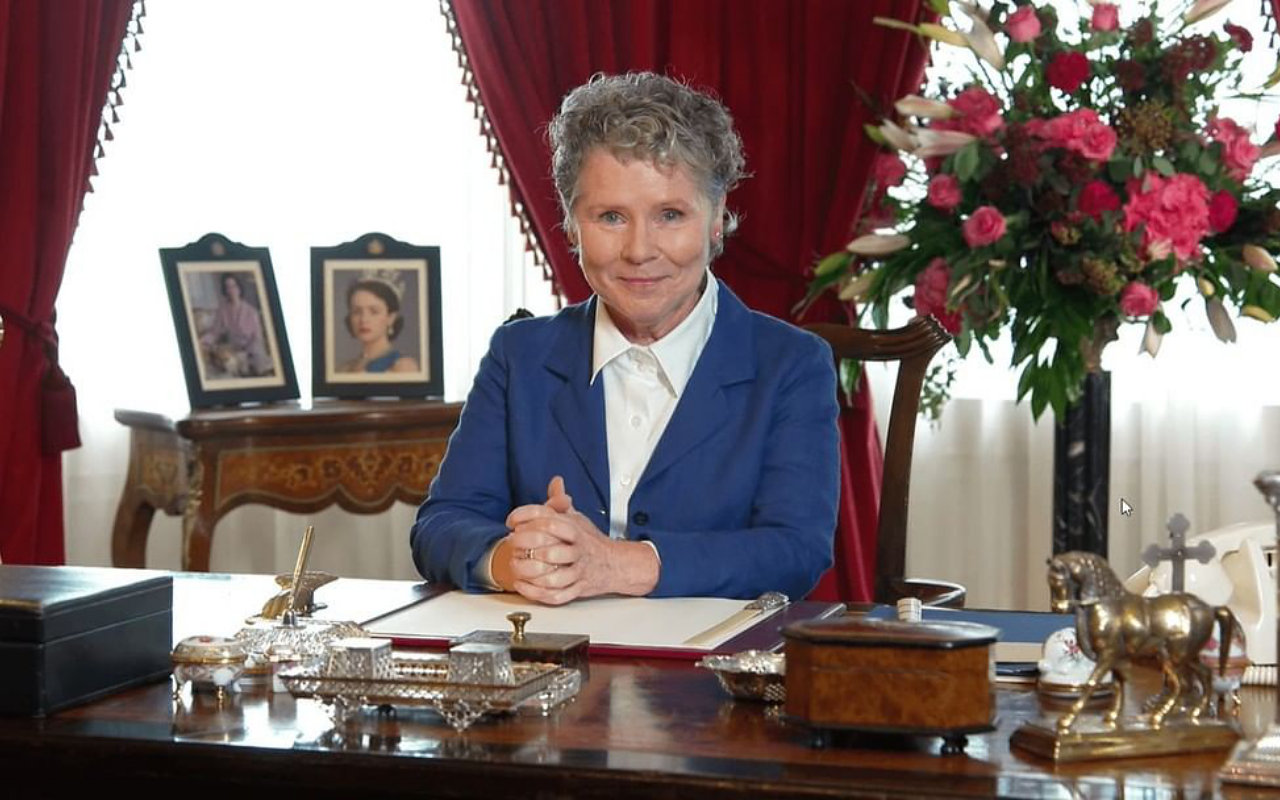 Imelda Staunton as new Queen Elizabeth on 'The Crown'
Long may she reign. "The Crown", Netflix's hit series about the British kingdom, is set to air its highly-anticipated season 5 in 2022. As the production was delayed due to the COVID-19 pandemic, fans have to have to wait for more than a year for the new season to come.
All the waiting is definitely worth it since the show will feature new cast members now that the characters are getting older. Season 5 will introduce Elizabeth Debicki and Dominic West as Princess Diana and Prince Charles respectively. They will be joined by Claudia Harris as Princess Anne and Imelda Staunton who will be the show's new Queen Elizabeth, replacing Olivia Colman and Claire Foy. Season 5 of "The Crown" is available in November 2022 on Netflix.
"Stranger Things" (TBA 2022)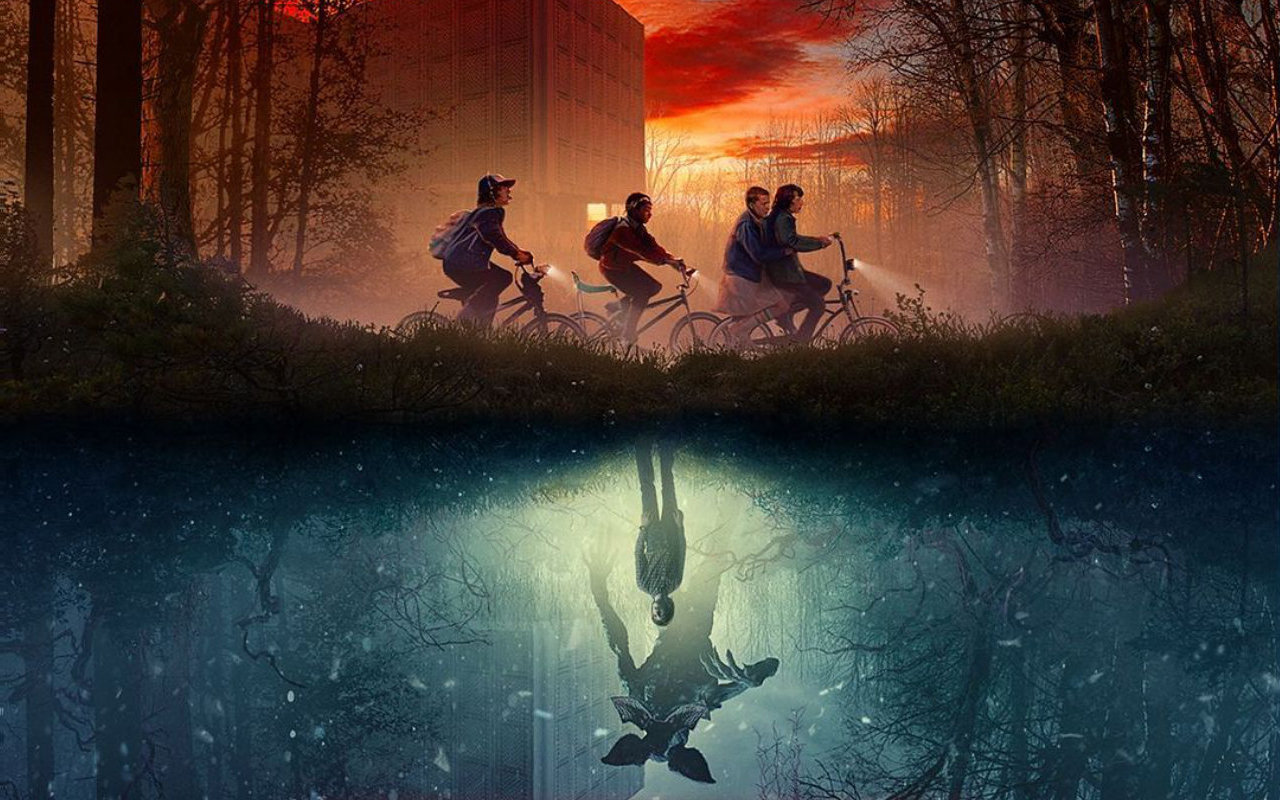 'Stranger Things' to return in 2022 after 3 years.
Eleven and her gang will finally be back in action in 2022. After concluding season 3 in 2019, "Stranger Things" has been confirmed to return with highly-anticipated season 4 next year.
The new installment of the fan-favorite sci-fi series will see Eleven (Millie Bobby Brown) adjusting to her new life and school with more threats, including explosions and creepy-looking dolls, coming in her way. Season 4 will also appear to bring back Dr. Martin Brenner (Matthew Modine), the creator of Eleven. "Stranger Things" returns next summer on Netflix.
Source: Read Full Article