Melanie Scrofano Reveals How Wynonna Earp Fans Surprised Her
07/22/2019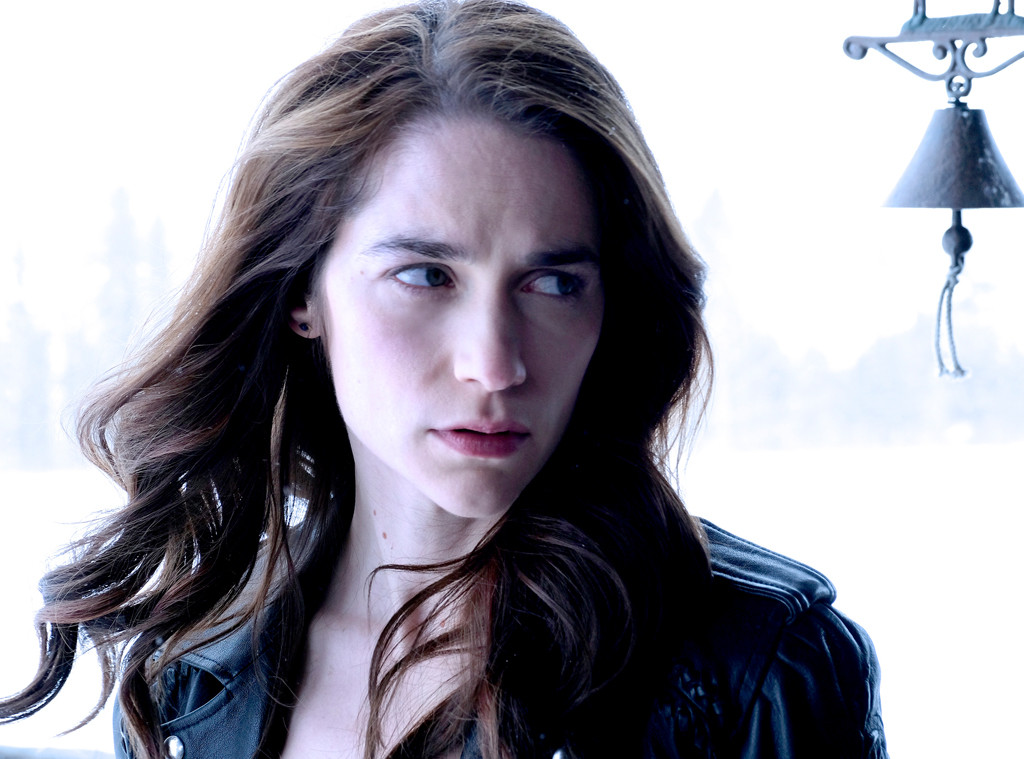 Syfy
Viewers never gave up on Wynonna Earp and the persistence paid off in the end. After months in limbo, the Syfy series officially got back on track for a fourth season.
"I can't wait see our crew. I want to see all of the people who make this come alive and get inspired again," series star Melanie Scrofano star told E! News at the Entertainment Weekly Comic Con party in San Diego.
Scrofano was moved by the fans who took to social media with the #FightforWynonna tag, as well as those who took to the streets and paid for billboards to show their support of the series based on the IDW comic book series of the same name.
"It didn't surprise me that they were so supportive. What surprised me was that they never stopped being so supportive," she said. "It would've been easy to sort of say, 'Oh it doesn't seem like anything is happening and stop,' but they kept going. And that inspires me a lot."
Scrofano even posted a billboard of her own to thank the viewers who continued to voice support for the series while the rumored financial issues were worked out.
"Your support is—it changed my life," Scrofano said she wanted to tell the Wynonna Earp viewers. "It changed it from season one, and you taught me how to fight gracefully and with dignity and I'm going to do the same for you."
In July 2019, IDW, which produces the series for Syfy, confirmed Wynonna Earp would go into production on the delayed fourth season at the end of the year with a summer 2020 premiere date.
"We are absolutely thrilled that we get to make more Wynonna Earp, and are grateful to our networks and partners for working hard to ensure we can," Emily Andras, showrunner and executive producer, said in a statement when the production delay ended. "This is an enormous testament to our passionate and fierce fans, the Earpers, who remind us every day how to fight like hell for the things you love with wit, ferocity and kindness."
"Syfy has never wavered in its support of Wynonna Earp, a unique and important series with some of the most passionate fans anywhere. To our Earper friends: Thank you for your patience and faith as we worked with our partners to ensure that Wynonna can get back to where it belongs…on Syfy," the network said in a statement after the delay was resolved.
For more Wynonna Earp season four, head over to Syfy's Comic Con coverage.
(E! and Syfy are both part of the NBCUniversal family.)
Source: Read Full Article