Let's Recap 'TATBILB 2': Here's Where Lara Jean and Peter's Relationship Left Off
02/11/2021
Lara Jean Covey and Peter Kavinsky's love story is coming to an end! The third and final film—To All the Boys: Always and Forever—is dropping on Netflix really soon. Like, tomorrow. That means it's time to refresh your memory on what happened in the sequel, To All the Boys: P.S. I Still Love You, because let's be honest, you probably didn't rewatch it as many times as you did the first one. So, here's what you need to know if you don't have an hour and 42 minutes to spare before the third one hits and spoilers are all over Twitter.
For starters, the film revolves around another recipient of Lara Jean's old love letters: John Ambrose. In the first film, she had hoped his letter got lost in the mail. Turns out, it didn't. How does this pan out? The movie begins with Lara Jean and Peter going on their first official date in which they make a promise to never break each other's hearts. Obviously, this is a promise no one can keep! But it's full of hope, love, and naïveté—making it an on-the-nose pact for the couple.
Shortly after their date, Lara Jean gets a letter from John Ambrose. Yes, an actual handwritten letter, in the time of social media, in which he basically says he had a crush on her in sixth grade, too. Lara Jean contemplates writing him back. Before she can even fully decide to go through with it, she finds herself face-to-face with him (after she slips and falls!) while volunteering at a senior residence called Bellview. As Lara Jean and John Ambrose work together, they bond over shared memories—reading in a treehouse and wearing dorky costumes. Now, they'd also both rather spend a Saturday with old people than playing drinking games.
Meanwhile, Lara Jean and Peter do cute couple activities but also get into little fights that they quickly mend—from Peter being late to their study date to plagiarizing a poem he read to her for Valentine's Day. While they are initially cool after these instances, tension starts to build up between the two.
When John Ambrose and Lara Jean decide to unearth a time capsule they buried back in the day with Peter and their other friends—including Peter's ex-girlfriend/Lara Jean's ex BFF Gen—sh*t starts to hit the fan. Peter is upset Lara Jean didn't tell John Ambrose they were dating. Eventually, Lara Jean finds out a truth about the night she and Peter were making out in the hot tub on the ski weekend: He was actually waiting in it for Gen. Had Lara Jean not gone to him, he may still be with Gen instead. YIKES. This is why they officially break up.
In the end, Lara Jean realizes her concern about Peter not getting over his ex isn't the issue. She's the one who can't get over her and can't stop comparing their relationships (um, relatable!). After having a chat with Gen, Lara Jean lets go of her worries.
Lara Jean then, finally, ends up kissing John Ambrose at the Bellview dance. That makes her realize Peter is the one, obviously. Peter and Lara Jean make up, re-confess their love in a super-cute way, and all is well… you know, until senior year hits and college decisions threaten to break them up. But that's exactly what we can look forward to in the final film.
Buy the 'To All the Boys' Books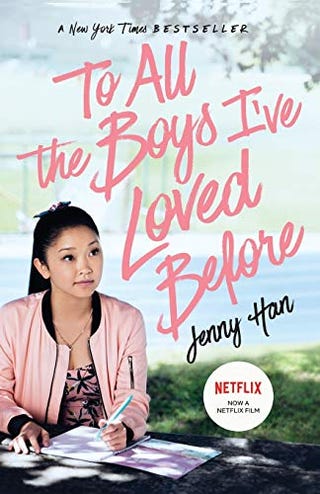 Book one of the series.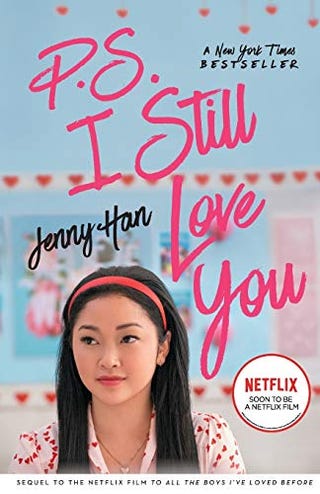 Book two of the series.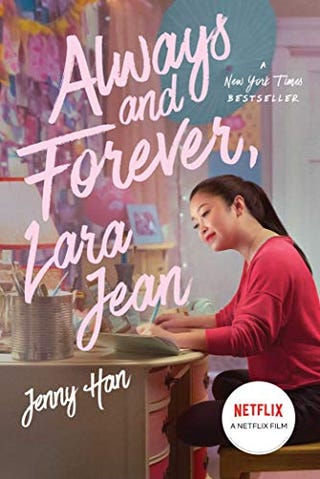 Book three of the series.
Source: Read Full Article