Jake Behari From Unfabulous Is Unrecognizably Gorgeous Now
06/18/2021
The early 2000s gave us a lot of amazing pre-teen shows, one of them being "Unfabulous." The show starred actor Emma Roberts as Addie Singer, a junior high schooler who writes songs and attempts to fit in, but instead always seems to end up in embarrassing situations. Classic! The series aired on Nickelodeon from 2004 to 2007.
Roberts, who is the niece of movie star Julia Roberts, recalled to Net-A-Porter, "I remember saying to my mom, 'I want my own show on Nickelodeon one day,' and she was like, 'That's a great dream to have.' Then when I was 12, I auditioned for a Nickelodeon show and my childhood dream came true."
Roberts was, of course, joined by a cast that included other kids who were her same age at the time. She told Kidzworld in 2006, "It's just so much fun. Everyone, like me and the kids and everyone, all get along and we're all really good friends." One of those kids was Raja (or RJ) Fenske, who played Robert's character's crush, Jake Behari. In fact, the show made Fenske a teen heartthrob and fans couldn't wait to see if their crush would end up with Addie. But, as with a lot of former child stars, the actor got even better with age and is unrecognizably good-looking now as an adult.
Raja Fenske quit acting early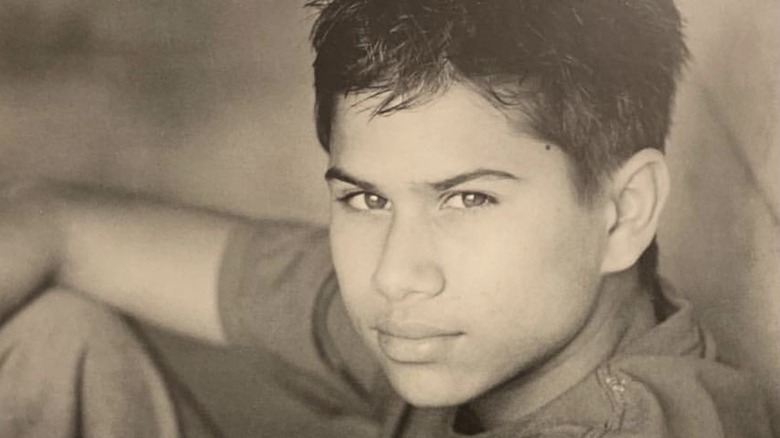 It appears the role of Jake Behari is not only the role that made Raja Fenske famous, but it also seems to be one of his last. After playing the boy who stole Addie Singer's heart on Nickelodeon's "Unfabulous," Fenske apparently worked for only six more years as an actor. 
According to his IMDb, after the preteen series ended in 2007, Fenske landed a role in the drama "Days of Wrath," alongside Wilmer Valderrama and Laurence Fishburne, as well as the short films "Mirror" and "Injustice." In 2010, he worked with stars Taraji P. Henson and Michael C. Hall in the comedy/drama "Peep World."
Fenske's last project was in 2013, when he starred in "Pendejo (Idiot)," with actor Danny Trejo. In the film, Fenske plays a rich party boy who gets thrown into the workforce. In a behind-the-scenes interview about the movie, Fenske explained why he took the role, saying, "One thing that is really appealing to me is that the character just has a lot of fun. He has so many things he gets to explore." While we're sad we no longer get to see Fenske on screen, but we're happy he seemed to have ended his acting career on a positive note.
He still reminisces about 'Unfabulous'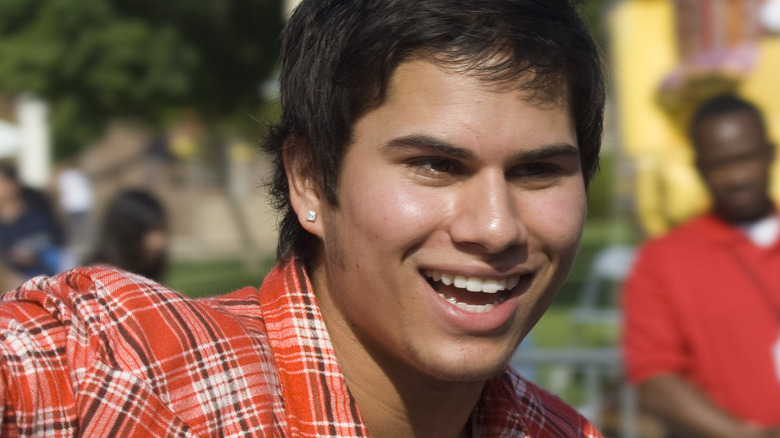 To many fans, Raja Fenske will always be Jake Behari from the Nickelodeon series, "Unfabulous." It appears Fenske appreciated his time on the hit kids show since he continues to post about it on his social media long after it ended in 2007.
The Maryland native frequently posts throwbacks from when he was on the "Unfabulous" set, as well as photos with his former co-stars like the show's star, Emma Roberts. In 2014, Fenske posted an Instagram #tbt of him and Roberts, who was holding a baby, with the caption, "@emmaroberts and I on set, to this day I'm not sure who's child that is #unfabulous." That same year he posted another throwback photo with former co-star Jordan Calloway, who played Zach Carter-Schwartz on the show.
In 2017, Fenske posted a black-and-white Instagram from the "Unfabulous" set, which appears to be from a scene in a classroom. The former actor poked fun at his hairstyle at the time captioning the photo, "yes I wanted to be #davegrohl." His most recent "Unfabulous"-related post was in 2019, when he posted another throwback photo of him with the rest of the young cast. He captioned the photo, "#tbt will always be better #unfabulous," tagging his former co-stars. Fans, of course, appear to love to reminisce with Fenske, as that is one of his most liked photos!
Raja Fenske's other major roles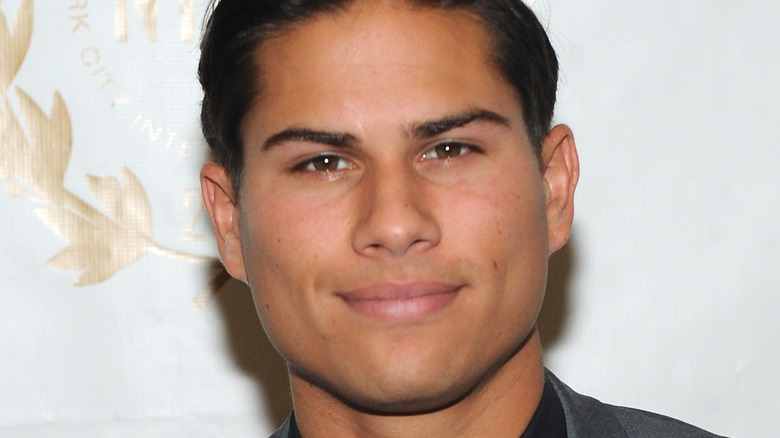 While playing Jake Behari on Nickelodeon's "Unfabulous" might be Raja Fenske's breakthrough role, it wasn't his first in a big TV series. According to his IMDb, in 2002, as a child actor, Fenske appeared on the popular show "CSI: Miami." His performance on the crime show even earned him a nomination for a Young Artist Award for Best Performance in a TV Drama Series. He also had a guest role on the TV series "24."
Yet, "Unfabulous" fans may recognize Fenske the most from his guest-starring role in another preteen hit, but for the Disney Channel. The young actor made an appearance on "Lizzie McGuire" in the episode where Lizzie and the gang compete on a Spanish game show.
In 2003, Fenske was also a puppet in the TV series, "Boomtown" and appeared in the TV series "Threat Matrix." Before that, Fenske appeared in the 2001 Jake Gyllenhaal movie, "Bubble Boy." While Fenske was finding work as a child actor, landing the role as Jake Behari in "Unfabulous" made him the teen heartthrob we all remember to this day.
Raja Fenske went to college and played sports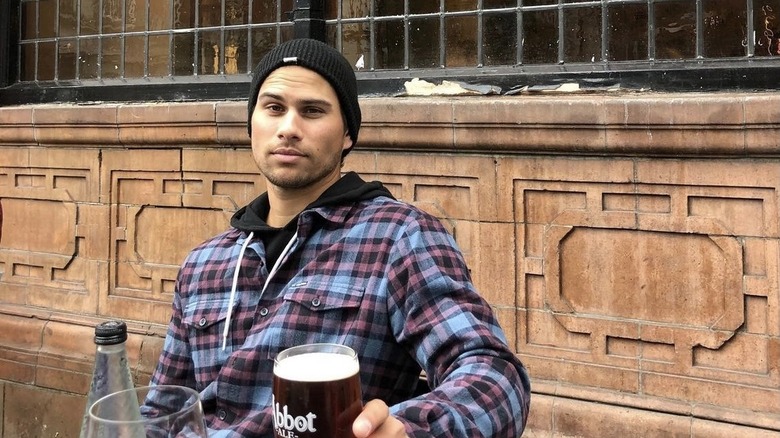 After "Unfabulous" ended in 2007, Raja Fenske did what most kids do after high school, he went to college. According to his IMDb, in September 2007, Fenske enrolled in California State University of Northridge, where he studied film.
While his choice of college major shows Fenske was still interested in a Hollywood career at the time, he also got involved in sports. Fenske played competitive basketball and football in the Nike Entertainment Flag Football League. He even posted a video of himself playing basketball on his Instagram. Yet these days it appears that Fenske is most into golf, as he has recently posted photos and videos of him playing that sport with friends.
Outside of his Instagram presence, Fenske is also on Twitter where, in his bio, he refers to himself as a "professional napper." While he isn't too active on social media, a recent tweet was a reply to his former "Unfabulous" co-star Chelsea Tavares. It's unclear what Fenske has been doing since his last movie role in 2013, but by the looks of his Instagram he appears to be enjoying life. And looking great!
Raja Fenske appears to be taken … but it's complicated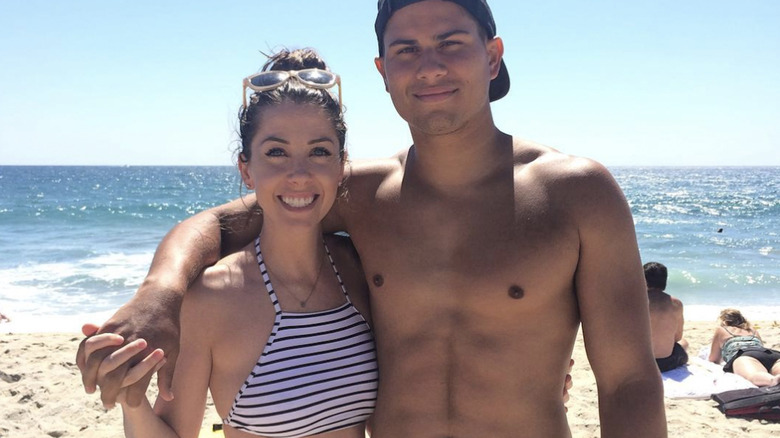 In real life, Raja Fenske's heart belongs to another woman. That's right, Jake Behari fans, get ready to feel jealous because Fenske is a taken man. Well, at least he appears to be!
According to The Knot, in 2015 Fenske married Meaghan Meyer. Photos of their engagement shoot, as well information on their California wedding remain on their wedding website. Meyer even posted a photo from their engagement shoot on her Instagram, as well as photos of her and Fenske from when they were dating (seen above).
Yet, the two appear to be over, since Meyer is nowhere to be found on Fenske's Instagram. In fact, it seems that he has moved on. In Fenske's most recent post from May, he appears to be on vacation in Mexico with a woman named Demeri. He even gushed in the caption, "She has a big heart that loves raw. It draws me and opens me in beautiful ways. I only hope to return the beauty in her world." So there you have it, Jake Behari isn't single … but grew up to be super hot.
Source: Read Full Article