'General Hospital' Speculation: Is Cody Bell Related to a Former Port Charles Character?
06/09/2022
General Hospital newcomer Cody Bell (Josh Kelly) is already making a splash in Port Charles. Last week, Cody made a dramatic entrance when he crashed the Society Setups party. Fans are immediately drawn to the new character and wonder if he has ties to the small town.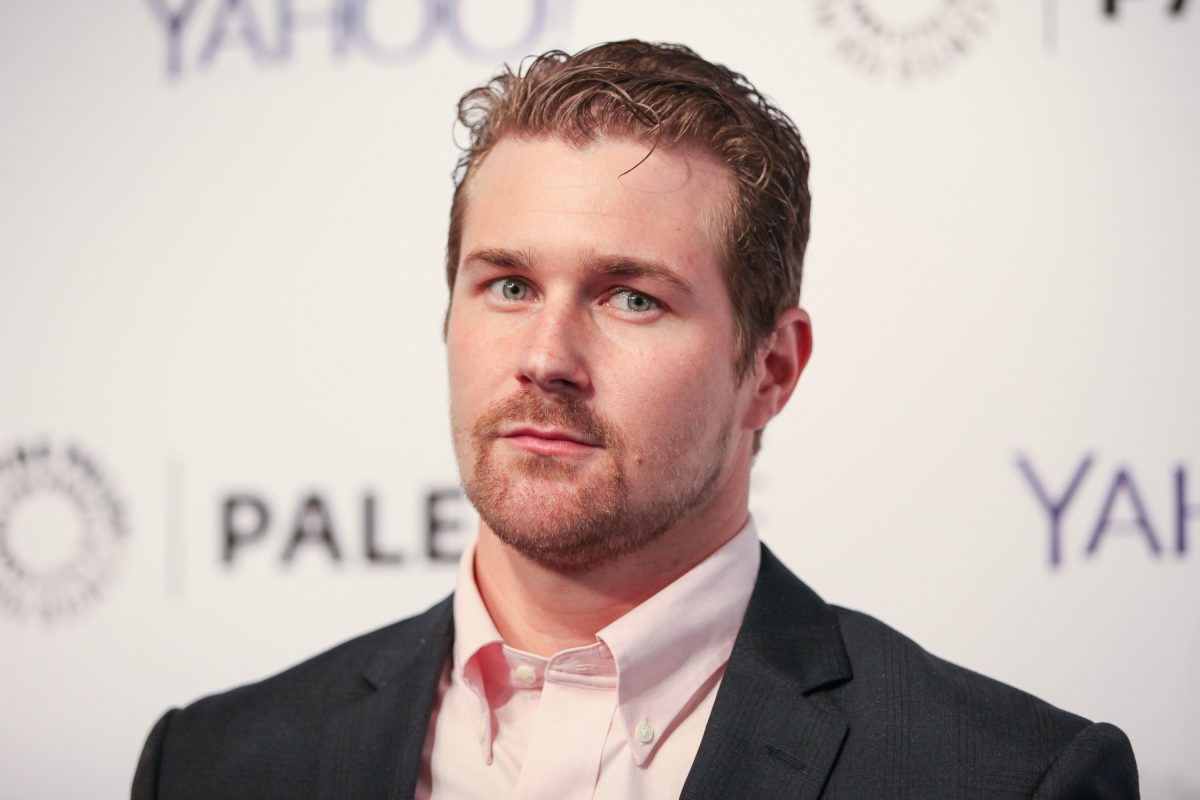 'General Hospital' fans believe Cody Bell is related to another Port Charles resident
Cody's already making a splash on General Hospital. After parachuting into the Metro Court pool and landing on Britt Westbourne (Kelly Thiebaud), he grabbed everyone's attention. As with any new character, fans are eager to learn more about Cody's past, especially his family.
Speculation is starting on whether Cody has ties to other Port Charles characters. On a Reddit thread, fans voiced their suspicions that he might be related to Katherine Bell (Mary Beth Evans). "I know this is a far-fetched theory as Bell can be a common name. But I couldn't help but wonder if he could be any relation to Katherine Bell?" asked one viewer.
"I don't think it's that far-fetched. There's a reason we didn't find out Josh Kelly's character name before he appeared. I would be surprised if he wasn't related to Katherine somehow," another commenter chimed in.
"If he's not her son, then he could still be a nephew, and wouldn't that be fun? Or what if he is her son, and Ned is the father? Stranger retcons have happened. Really fun, wild speculation," wrote one fan.
Who is Katherine Bell?
Katherine was one of General Hospital's vixens/heroines. In 1993, she arrived in town shortly after her sister Dominique Baldwin's (Shell Danielson) death. Katherine tried to con her brother-in-law Scott Baldwin (Kin Shriner) out of money but was foiled by Lucy Coe (Lynn Herring), who became her longtime nemesis.
Katherine would have relationships with Damian Smith (Leigh McCloskey), Ned Ashton (Wally Kurth), and Mac Scorpio (John J. York). In 1998, she became engaged to Stefan Cassadine (Stephen Nichols). However, on the night of their engagement party, tragedy struck. After learning Stefan was in love with Laura Spencer (Genie Francis), the couple argued, and Katherine fell to her death off a balcony.
However, months later, an alive Katherine returned thanks to the help of Helena Cassadine (Constance Towers). Katherine got revenge on Stefan by seducing his nephew Nikolas Cassadine (Marcus Coloma). When Nikolas began pursuing a romance with Emily Quartermaine (Natalia Livingston), Katherine faked a pregnancy to trap him.
Yet, Katherine's scheme was discovered by Helena, who pushed her off a balcony. This time Katherine wasn't so lucky, and her injuries resulted in death.
Could Cody Bell and Katherine Bell be related?
The General Hospital fan theory that Cody and Katherine are related is possible. Cody could be Katherine's long-lost son or another relative. His real identity would have everyone curious what's his motive for coming to town. Whether the writers will go this route remains to be seen.
However, one thing fans already know about Cody is he's friends with Dante Falconeri (Dominic Zamprogna). It's evident Cody and Dante have secrets from their past, which will come to light as Cody's visit to Port Charles becomes permanent. Whatever it is that Cody's hiding, it might impact his budding romance with Britt.
Source: Read Full Article