'Dancing with the Stars': Cheryl Burke Opens up About Impact of Body Dysmorphia on Her Career
01/06/2022
Dancing with the Stars pro Cheryl Burke has been open about her body-dysmorphia. With so much messaging about body images going around in the new year, Burke took a moment to address her followers on social media with a simple message — "Know that you're beautiful because we all are beautiful." She also talked about the impact her body dysmorphia has had on her career as a DWTS pro.
'Dancing with the Stars' pros body-shamed by fans 
In December 2021, Burke talked about being body-shamed by fans with fellow DWTS pro Witney Carson on the Pretty Messed Up podcast. Burke mentioned body dysmorphia, a mental health disorder in which an individual focuses on perceived defects or flaws regarding their body.
Recently, Burke has gone back and forth with the idea of retiring from the ABC competition series. She wants to start a family with her husband Matthew Lawrence but fears her body won't "bounce back" after pregnancy. 
She said to her Dancing with the Stars colleague, "You're my inspiration for having kids someday because I have body dysmorphia … just being in this business and being in the competition world." Carson agreed with Burke, adding how viewers "have this thing where they feel like they can have a full range of commenting on our bodies, and it's tough to be constantly judged in that way."
At the time, Burke said she might have "one more year" of dancing left on Dancing with the Stars before she retires.
Cheryl Burke spreads body dysmorphia awareness on Instagram
"I think it's important that I talk about my experience so I can bring awareness to everybody who may struggle with body image issues," Burke said in a video post on Instagram on Jan. 5, 2021. Burke admitted, "it can be easy to get sucked into a trap of body dysmorphia" in her caption. 
In the video, Burke talks about being a professional ballroom dancer and how her outward appearances matters. "I've always been a very curvy girl, and it has been very challenging for me to — not keep my weight down — but be accepted by society today because I am curvy."
She also mentions having to "watch her food intake" when she used to compete, citing "looking good in the costumes" and "keeping [her] dance coach happy" as her reasons for doing so. Ultimately, Burke admits, "at the end of the day, it's about loving yourself."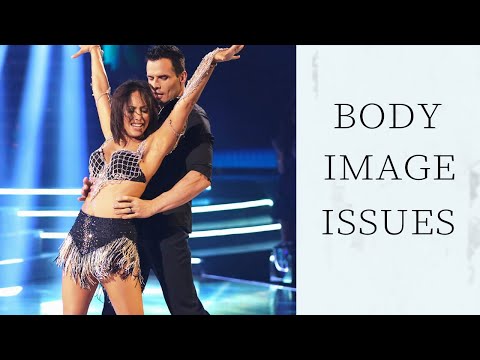 Burke says she still struggles with body dysmorphia being on Dancing with the Stars. "I'll never forget … being blasted by the press about being 'too fat for TV,'" she describes. "It hasn't stopped me from being on the show, but it does take a toll on your mental health." 
Burke advises her followers to take things one day at a time and love themselves. "Try not to pay attention to outside sources," she says. "Know that you're beautiful because we all are beautiful."
She concludes: "Try to nourish your body. Treat your body the way it should be treated. Respect your body the way it should be respected. Feel good, because if you feel good from the inside, you definitely look good from the outside." 
Will Cheryl Burke return for 'Dancing with the Stars' in Season 31?
Burke has been talking about the idea of retiring from Dancing with the Stars since November 2020. "People are asking if I'm retiring," she said in another episode of Pretty Messed Up. "It's not as much about the show or me getting older as much as it is this frustration … It's about is this show still the show I signed up for?"
In an interview with Elizabeth Vargas' podcast Heart of the Matter the following year, Burke was still considering retirement. "I've been going through personal issues, and everything's been so uncertain," Burke said. "I'm 37-years-old … but [there's] that question mark of just how long can I live as a dancer?" 
At this time, details about Dancing with the Stars Season 31 have not been released. Fans are hopeful Burke will return to dance again — stay tuned to Showbiz Cheat Sheet for updates. 
How to get help: In the U.S. call the National Eating Disorders Association helpline at 1-800-931-2237.
Source: Read Full Article