'Chicago Med': Will Dr. Crockett Marcel and Dr. Blake Finally Pursue a Romantic Relationship?
12/24/2021
The Chicago Med mid-season finale left fans utterly shocked. The Christmas-themed episode, titled "Secret Santa Has a Gift for You," ended on massive cliffhangers that ultimately left many viewers with burning questions.
Aside from the scandal of Vascom and the numerous arrests, there may be a romantic relationship brewing between Dr. Crockett Marcel (Dominic Rains) and Dr. Blake (Sarah Rafferty). Both doctors shared a kiss under the mistletoe. So, will Marcel and Blake become an item toward the end of Chicago Med Season 7?
Dr. Crockett Marcel and Avery Quinn had a romantic connection in 'Chicago Med' Season 7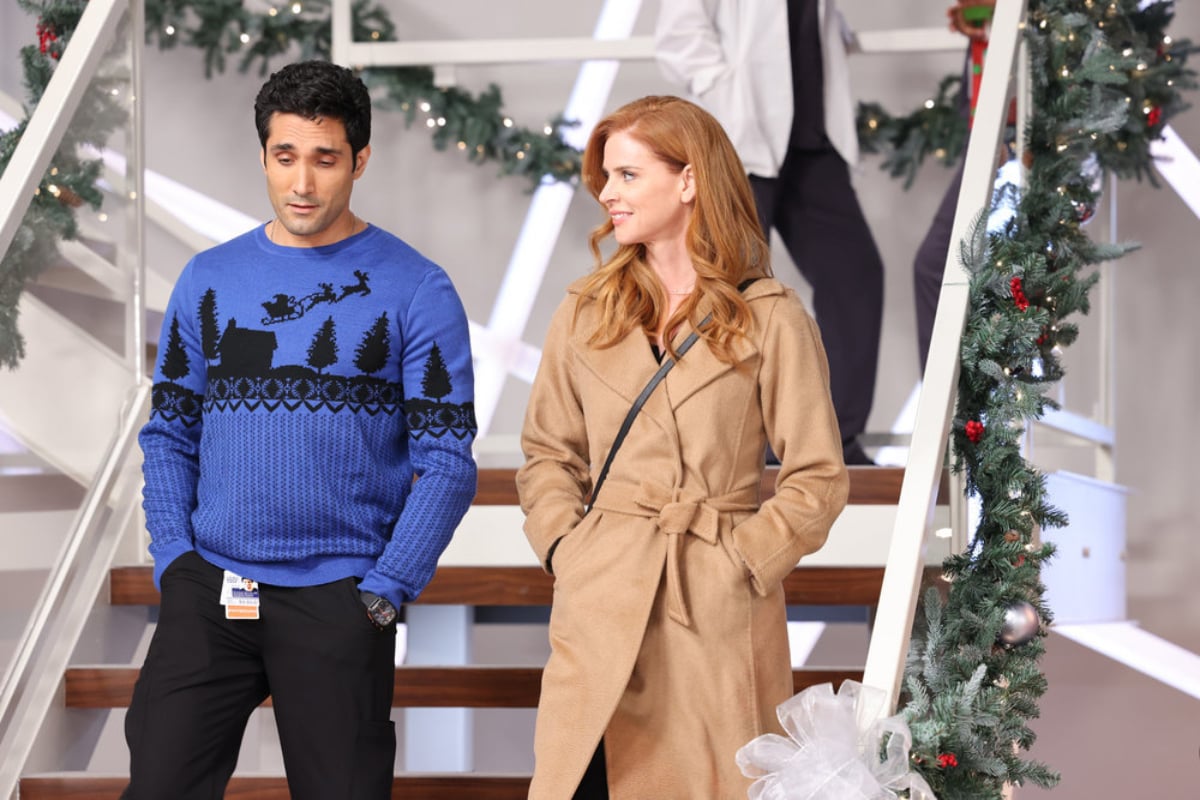 In the Chicago Med Season 7 fall finale, Marcel and Blake shared a kiss at the Christmas party. However, Marcel is still dating Avery. In addition, Blake just became his mentor, so the kiss further complicates their professional relationship. So, will Marcel and Blake pursue a romantic relationship? Or, will he stay with Avery? It seems the Chicago Med showrunners have some thoughts regarding the complicated situation.
In an interview with TV Guide, showrunners Andrew Schneider and Diane Frolov teased the show will further explore Marcel and Blake's dynamic in the second half of Season 7. 
"It's a bit of a triangle for him [Crockett] there with Avery, and it's awkward, right?" said Frolov. "Dr. Blake does not know anything about him having gone out with Avery. So that's awkward. We're going to continue playing that."
Who will Marcel choose, Avery or Blake?
At the moment, it's too early to tell who Marcel will choose. But, he sure does have some decision-making to do. While talking to TV Guide, the showrunner shared that Avery and Blake would be "not too pleased" when they learned about Marcel's actions.
Although it's hard to tell who Marcel would choose, he has to decide fast. Marcel has a strong connection to Avery and Blake. So, the decision will undoubtedly be challenging. But, it's necessary because if both women find out what Marcel is doing, he may lose them. In turn, he will end up alone. So, will Marcel choose Avery or Blake? For now, fans will have to wait and see what happens in the second half of Season 7.
Chicago Med Season 7 returns to NBC on Jan. 5, 2022.
Source: Read Full Article