'Breaking Bad' Fans Sour on 1 Character Amid 'Better Call Saul' Season 6
05/01/2022
It was said that by the time Better Call Saul was over, viewers would look at certain things in Breaking Bad differently. But we really had to see it to believe it. After the release of "Rock and a Hard Place," the third episode of Better Call Saul Season 6, there's one Breaking Bad character in specific that fans extremely upset and emotional.
Gus Fring is getting plenty of hate after the latest episode of 'Better Call Saul'
In case it wasn't immediately clear, it's Gus Fring. Of course, Gus was never well-liked by most fans of the original series. But he's managed to sully his reputation even more after the latest events on Better Call Saul.
This season began with Nacho Varga on the run following the botched hit on Lalo Salamanca. Gus had promised he would be free to go after helping him carry out the attack, but Nacho soon realized Gus had set him up. In his eyes, Nacho was the only thing linking him to the hit and had to be killed to prevent that secret from ever getting out.
With no way out, Nacho agreed to give up his life in exchange for his father's protection. After Mike Ehrmantraut gave his word to protect Nacho's dad, Gus filled Nacho in on his plan: Nacho had to claim responsibility for the attack on Lalo, telling Juan Bolsa and the Salamancas that he had orchestrated it with a rival cartel. He was then supposed to attack Bolsa, causing Bolsa to shoot and kill Nacho before they could take him away and interrogate him.
But when the time came and Nacho got ahold of the gun, he turned it on himself. Gus walked away without any sign of remorse on his face, as always.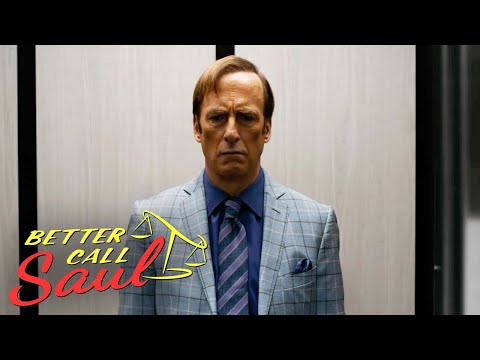 'Better Call Saul' fans had heated reactions to Gus' actions
After the episode aired, fans took to Reddit to vent about Gus and his betrayal of Nacho.
One person called him "a soulless pig" just like Nacho did, in a comment that got over 300 upvotes.
"F*** Gus," said another.
"Gus and the cartel were always way worse than Walt. Walt was right," read a third comment.
"BCS Gus is more of a piece of sh** than BB Gus," another person stated in a separate Reddit thread. "BB Gus didn't show how much of a piece of sh** he truly was until, 'I will kill your wife. I will kill your son. I will kill your infant daughter.'"
"It makes me unironically happy to know a power tripping high school chemistry teacher and a diaper wearing geriatric blow up Gus in the end," someone else added.
Others weren't so surprised
At the same time, some viewers wondered why people were so surprised, knowing what kind of person Gus was in Breaking Bad.
"Man it's crazy to me that there are people that didn't see Gus as a monster until now," read one Reddit comment. "Did they just forget about how he threatened to kill Walt's children?"
"And how he definitely had a child killed in BrBa season three," said another.
"Yeah I really don't get it," a third fan agreed. "From my POV Gus is probably the most irredeemably evil character in the BrBa universe that isn't a Salamanca."
The worse part is, the season is only going to get "darker," according to a Hollywood Reporter interview. Check out Better Call Saul on AMC on Mondays at 9 p.m ET.
Source: Read Full Article