Apple Lands Tom Holland Heist Film 'Cherry' From Russo Brothers
09/25/2020
Ciara Bravo also co-stars in film based on Nico Walker's novel
Actors from movies like "Moonlight," "Loving" and "The Magnificent Seven" topped the list of TheWrap's 2016 movie breakout stars.
Tom Holland
Everyone loved Holland as Spider-Man/Peter Parker in "Captain: America Civil War," with even more people anticipating next year's "Spider-Man: Homecoming."
Getty Images
Ruth Negga
Ruth Negga's breakthrough in "Loving" does not make a lot of noise — as a reluctant activist standing up against the interracial marriage ban of the 1950s — but her impact is deeply felt. 
Getty Images
Lucas Hedges
Hedges made audiences both laugh and cry in the drama "Manchester by the Sea" — an awards-season front-runner. 
Getty Images
Riz Ahmed
Aside from captivating audiences in HBO's "The Night Of," Ahmed also had a great year on the big screen — he starred in "Jason Bourne," "City of Tiny Lights" and "Rogue One: A Star Wars Story."
Getty Images
Gal Gadot
2016 was Gadot's year (so far) — she starred in films like "Triple 9" and "Keeping Up With the Joneses," and kicked off her portrayal of Wonder Woman with a kickass appearance in "Batman v Superman: Dawn of Justice."
Getty Images
Jovan Adepo
"Fences" is picking up a lot of awards buzz, with many praising Denzel Washington and Viola Davis for their performances. But Jovan Adepo, who previously only starred in shorts and in "The Leftovers," will leave a mark with his breakout performance as the lead couple's football-playing son.
Getty Images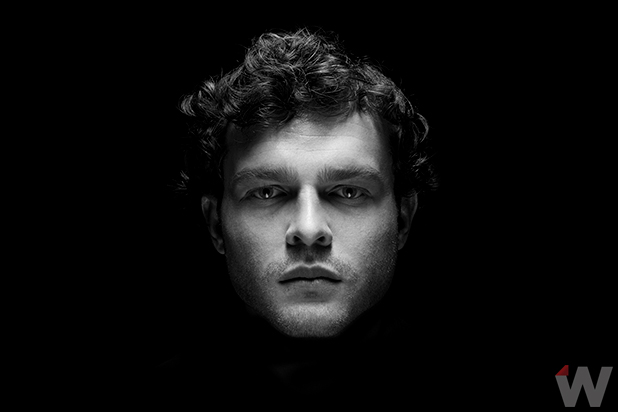 Alden Ehrenreich
Who could forget Ehrenreich's performance as the drawling cowboy actor Hobie Doyle in "Hail, Caesar!" Then, he starred in Warren Beatty's "Rules Don't Apply" — all setting the stage for his casting as the young Han Solo in an upcoming standalone film. 
TheWrap
Lily-Rose Depp
After having an uncredited role in a 2014 film, she starred in Sundance film "Yoga Hosers" with Adam Brody and Ashley Greene, as well as "Planetarium" alongside Natalie Portman and Emmanuel Salinger.
Getty Images
Trevante Rhodes
The actor thoroughly impressed as Black in Oscar season favorite "Moonlight."
Getty Images
Haley Bennett
Bennett emerged all over the place this year: as crime wife Estelle in "Hardcore Henry," a badass frontierwoman in "The Magnificent Seven" and a troubled young wife in "The Girl on the Train."
Getty Images
Ben Schnetzer
Schnetzer starred in "Warcraft" and "Snowden," as well as Sundance favorite "Goat," which was acquired for $2.25 million by Paramount Home Media at the festival. 
TheWrap
Kate McKinnon
Yes, McKinnon has been around as a comedian for years, but she only really made her big screen debut this year. She voiced two animated characters (in "Angry Birds" and "Finding Dory") and had the showiest role in the "Ghostbusters" reboot.
Getty Images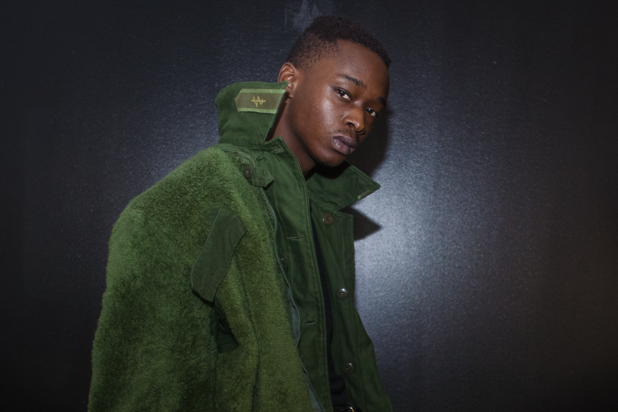 Ashton Sanders
Ashton Sanders delivered a heartbreaking performance in "Moonlight," which will probably stick with people in the months to come.
TheWrap
Lucy Boynton
Lucy Boynton pops off the screen as the slightly older love interest of the teenage hero in "Sing Street." She's already been cast in Kenneth Branagh's remake of "Murder on the Orient Express."
Getty Images
Benedict Wong
Sure, Wong had roles in "Prometheus" and "The Martian," but he really caught everyone's eye as the witty Wong in Marvel's "Doctor Strange."
Getty Images
Nate Parker
Parker broke out with his directorial debut, "The Birth of a Nation," which received a standing ovation after its premiere at Toronto International Film Festival. However, a sexual assault case for which he was acquitted for resurfaced and seriously affected the movie's performance.
Getty Images
Rewind 2016: Benedict Wong, Haley Bennett and Ruth Negga emerged with some of the year's most memorable roles
Actors from movies like "Moonlight," "Loving" and "The Magnificent Seven" topped the list of TheWrap's 2016 movie breakout stars.
Source: Read Full Article