All Christian Bale's Non-Batman Sequels Have This 1 Thing in Common
07/16/2021
Christian Bale's early work doesn't exactly feel like that of an actor aiming to carry a franchise. Then agan, the Bale himself clearly never planned on playing Batman either. Prior to starring in The Dark Knight trilogy, the actor said he thought Batman was "the most boring character." Before, during and after his run in the cape and cowl though, Bale has taken on a few more sequels, all of which have this weird detail in common.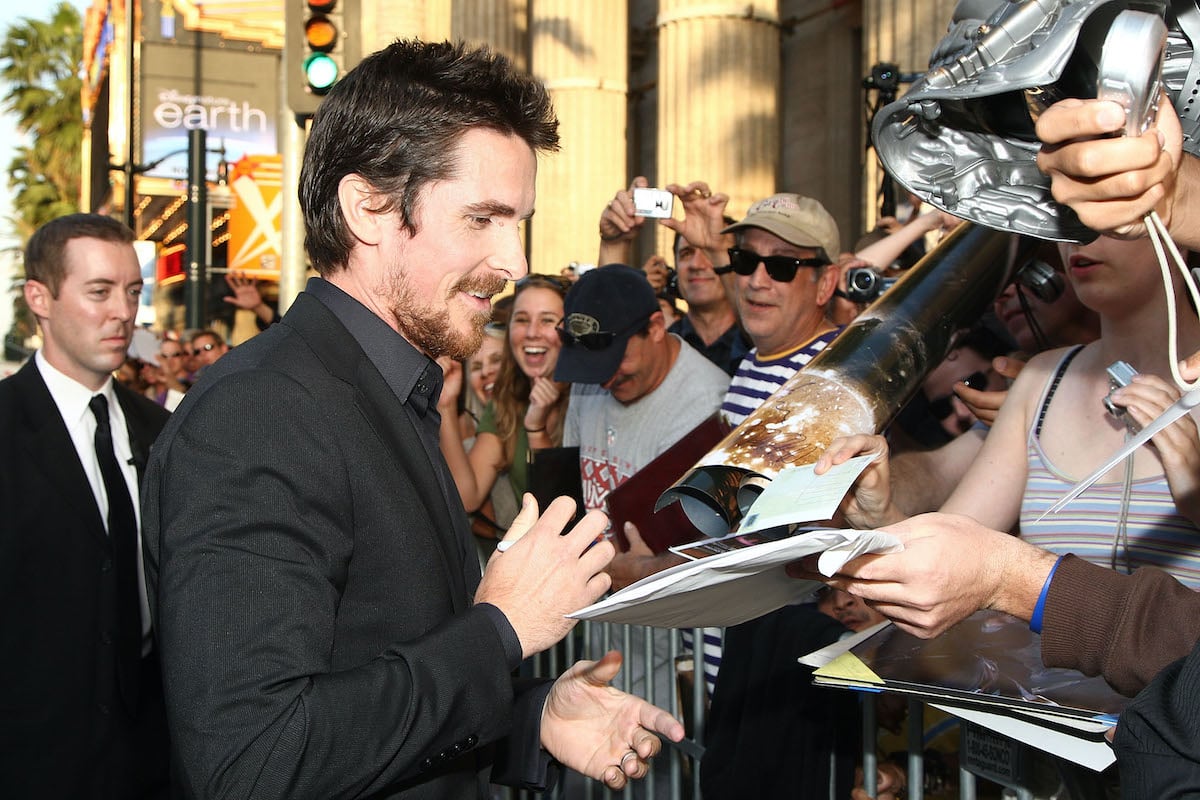 'The Dark Knight' trilogy is the only franchise he's led
It's safe to say Bale is a household name by now. And certainly, Nolan's Batman movies are the prime reason why. After all, the Caped Crusader is among the most popular and beloved comic book characters of all time. But looking back, 2005's Batman Begins was definitely not a sure thing. In fact, the Batman was in a dark place.
1997's Batman & Robin had all but destroyed any audience goodwill for the series. So for nearly a decade, Batman remained trapped in development hell. When he emerged, Bale and Nolan had reinvented the superhero genre. And after three massively successful films, they walked away after 2012's The Dark Knight Rises. Bale even rejected a hefty offer to return for a fourth film, a fact made more ironic over time.
But Christian Bale has popped up in a few other sequels
When he was still an up-and-coming star, Bale appeared as the chief villain in 2000's Shaft. A reboot of the 1971 blaxploitation classic, the movie starred Samuel L. Jackson and featured original star Richard Roundtree. The fourth entry in the series, this project — released the same year as Bale's breakout role in American Psycho — started a trend of Bale joining movie franchises for a single entry in the fourth installment.
In 2009, the actor starred as John Connor in Terminator Salvation aka Terminator 4. Again, this movie sought to redefine the series after Arnold Schwarzenegger's brief departure from the franchise. Naturally, he'd be back. But Bale wasn't. And he wouldn't appear in another non-Batman sequel until Marvel's upcoming Thor: Love and Thunder. Bale plays Gorr the God-Butcher in what is — you guessed it — the fourth Thor film.
At this point, the actor doesn't even need to do sequels
The question is why Bale only tends to pop up in fourth entries on an ongoing series. Perhaps it's because of the perception that actors signing on for a new movie franchise tend to have clauses in their contracts for three films. After all, Bale is so averse to such commitments, it seems, he even turned down James Bond. Or maybe the risk-taking actor simply prefers the unpredictability of number four in a movie franchise.
In any case, it's not like he needs to make sequels at this point. Thanks to Batman and his other diverse projects, Bale has gained both respect and acclaim for his work as well as a devoted fan following. He's tried his hand at just about every genre there is. And at this point, fans seem ready to follow him wherever he wants to take them, whether or not a sequel is in the cards.
Source: Read Full Article