12 Reasons Stranger Things 3 Is the Best Season Yet
07/01/2019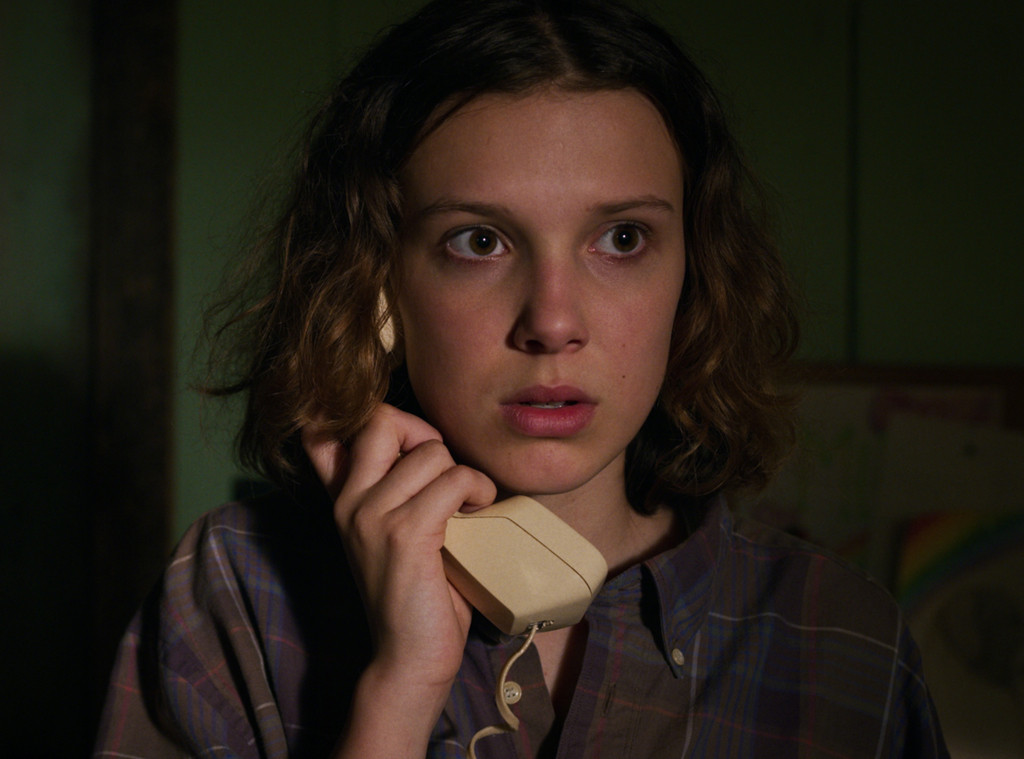 Netflix
We assume you're already excited for season three of Stranger Things, which finally makes its long-awaited debut this week, but get yourself a little more excited.
We're pretty sure season three is the show's best season so far in pretty much every way possible, and we've got a whole bunch of reasons why. Unfortunately (or fortunately) there's very little about what happens this season that we're allowed to even speak about, so we can't give you all of our reasons (yet), so what follows is a fully spoiler-free list of things you're going to love about the eight episodes that are dropping on Thursday.
When this Thursday finally arrives and you've binged all eight episodes as you're absolutely going to want to do, be sure to come back to talk about all the many, many things we're going to need to talk about after the season is over!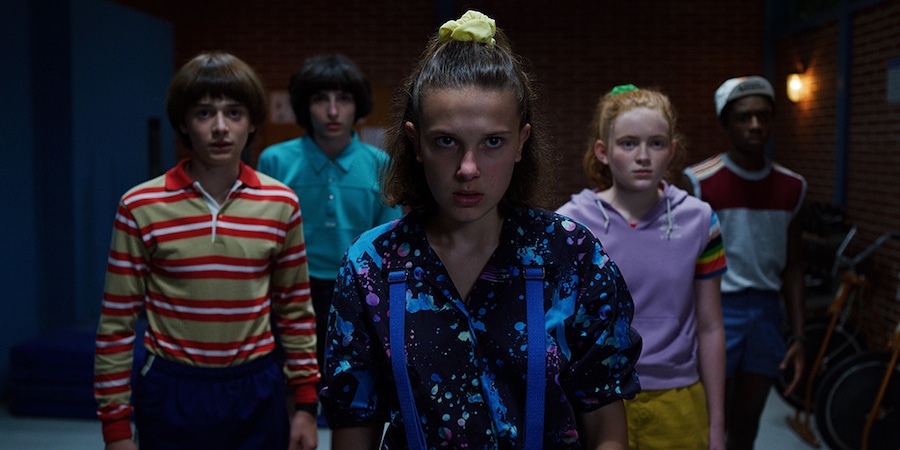 Netflix
The Clothes
Season three takes its commitment to the fashion of the '80s to a whole other level, especially after Max (Sadie Sink) takes Eleven (Millie Bobby Brown) on an incredible shopping trip and helps her figure out her own fashion sense for the first time. Turns out Eleven's a lover of bright colors, wild patterns, rompers, and a high-waisted pant, and somehow watching her wield her psychic powers is way more fun when she's wearing a bright yellow and black button down and suspenders.
We also have a particular obsession with a shirt that Hopper wears for much of the season, and we're going to need to find out where it's from immediately, but all of the clothes are just so bad and also amazing to the point where it's almost more fun to watch because of them.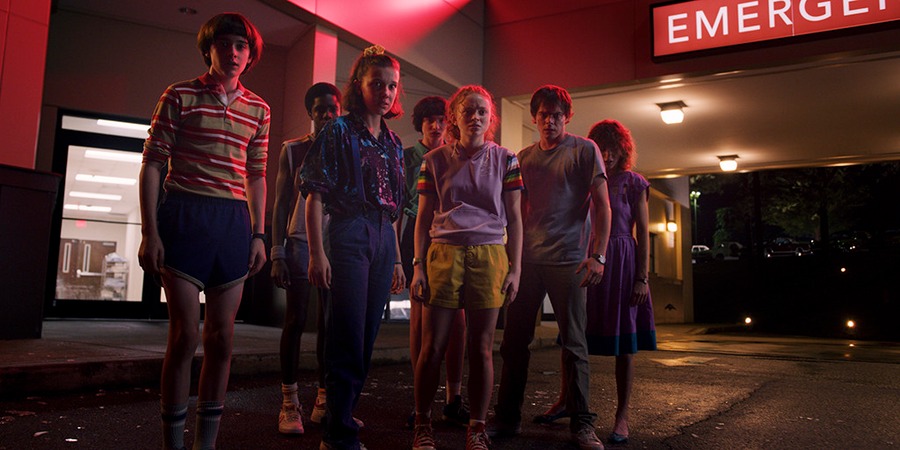 Netflix
The Look
Along the same vein as the costumes, the season's summer setting and brightly-colored '80s mall setting makes for a feast for the eyes and somehow adds an extra element to the stakes of the season. Like how dare you ruin this perfect summer, monsters!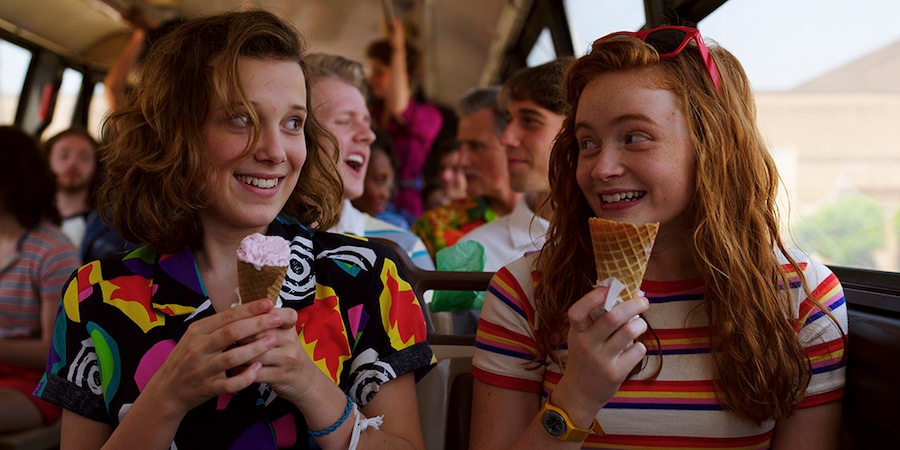 Netflix
The Friendships
Nothing made us happier than seeing Eleven and Max becoming best friends, far beyond helping each other with their respective silly boyfriends and taking jealousy-inducing trips to the mall. Their girl-power dynamic is something that's been missing from the past two seasons, and it's delightful to see.
Steve (Joe Keery) and Dustin (Gaten Matarazzo) also continue their bromance, with the added bonus of Robin (Maya Hawke), Steve's ice cream shop coworker, who doesn't quite get why Steve's got so many child friends but she's on board for whatever adventures await.
Article continues below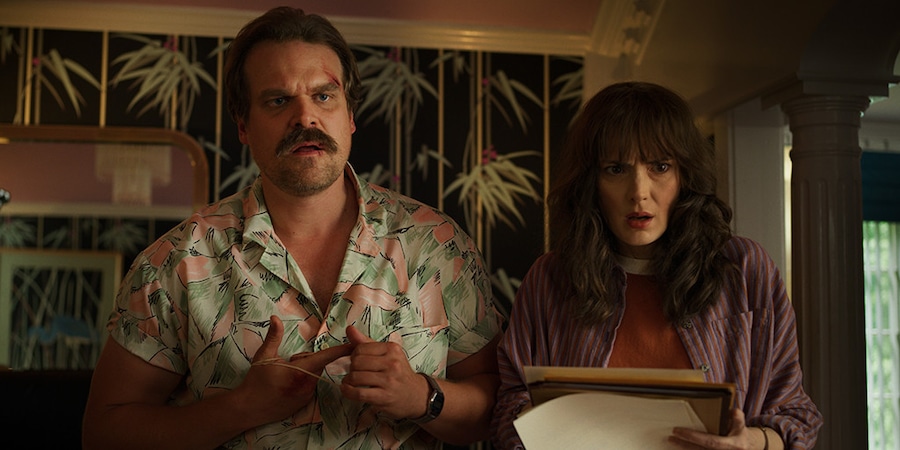 Netflix
#Jopper
Luckily for all of us, Hopper (David Harbour) and Joyce (Winona Ryder) spend most of their time together. Less luckily, all of that time does not necessarily go well, but it's a journey well worth taking in the end and Hopper wears that shirt pretty much the entire time.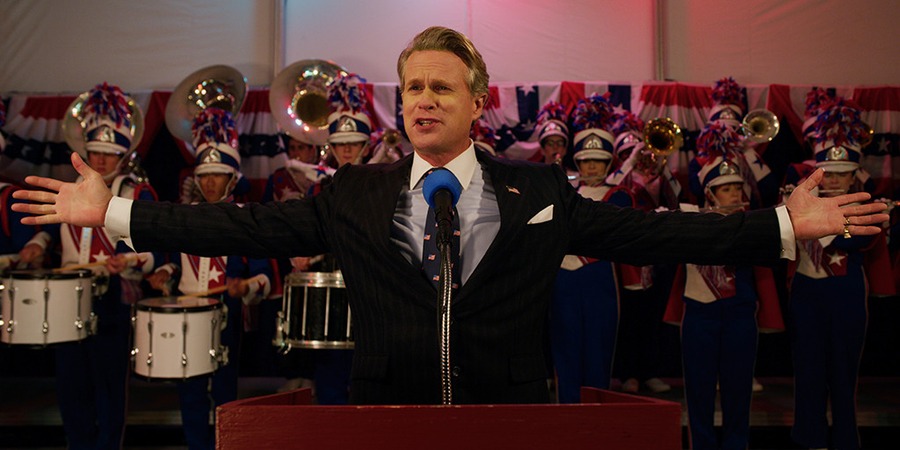 Netflix
An Expanded Hawkins
Season three is bigger in a whole lot of ways, including the fact that we get to know the town of Hawkins more than we ever have before. The mall plays a major role, as does the town newspaper and the public pool, and we meet the mayor (Cary Elwes) and many other town residents over the course of the season, making all of the stakes feel much higher.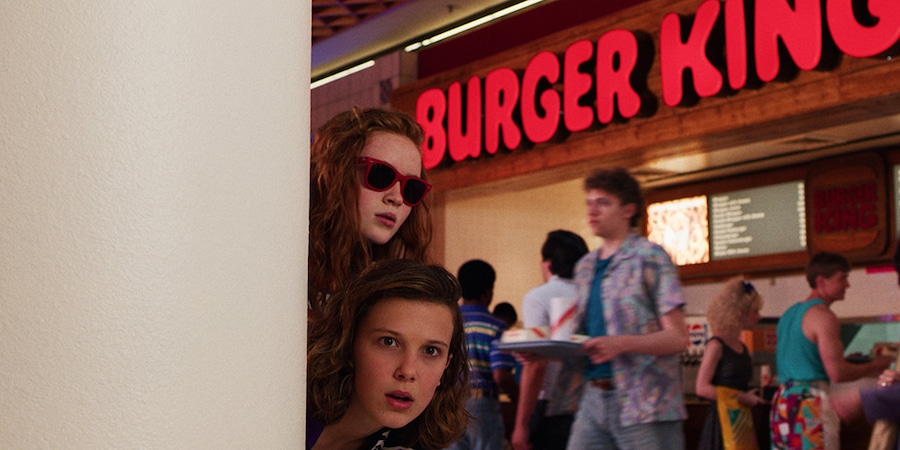 Netflix
The Mall
The giant, crowded, loud, technicolor Starcourt Mall is an absolutely perfect setting for a season that is (to an extent) all about growing up and dealing with all the changes that come along with it, since there's just so much opportunity for teen shenanigans inside a giant mall. It's the main source of the season's best nostalgic vibes, and often the center of some incredible action moments and all we wanted to do all season was have our mom drop us off there for a hot dog on a stick, a trip to the Gap, and a matinee of Back to the Future!
Article continues below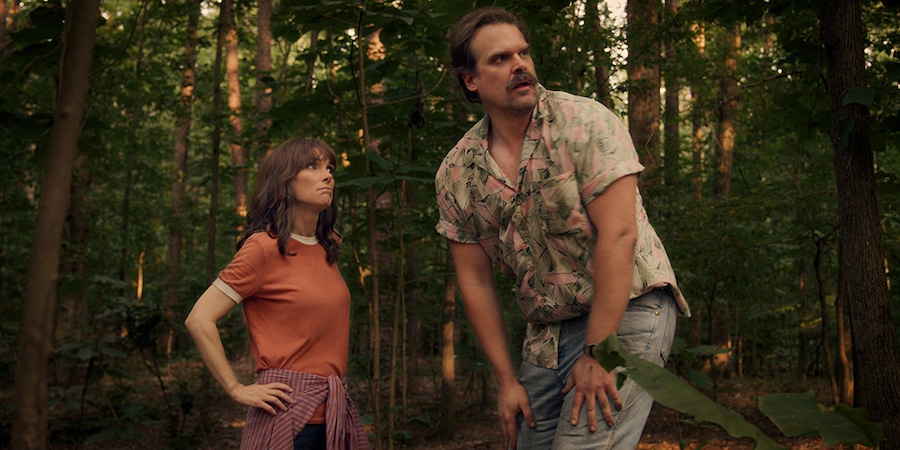 Netflix
Hopper's Mustache
Listen, if you've ever had a thing for Tom Selleck in any '80s or '90s movie or TV show, you're just going to have to prepare yourself for a full season of Hopper in brightly colored shirts sporting an incredible 'stache. It is really working for him.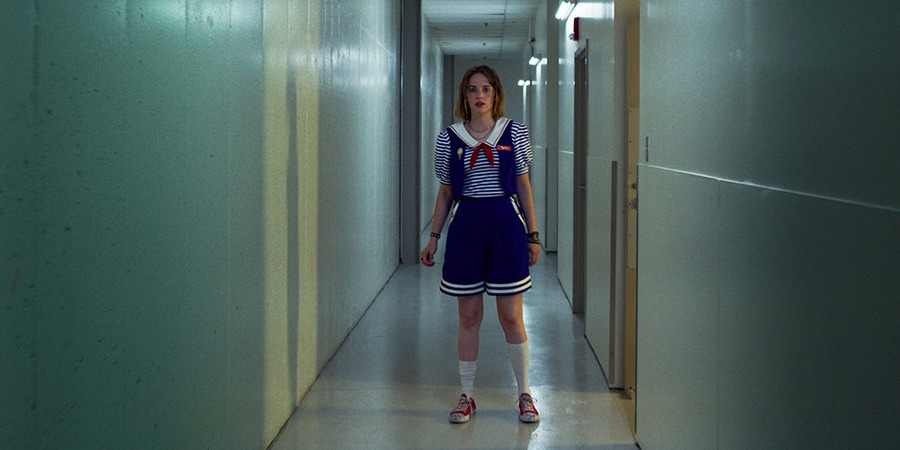 Netflix
Maya Hawke
The season's best new character, Robin, is played by the daughter of Uma Thurman and Ethan Hawke, and she's one of the best parts of the season. We will discuss more about her later on, but she's a wonderful addition to an already fantastic cast of characters.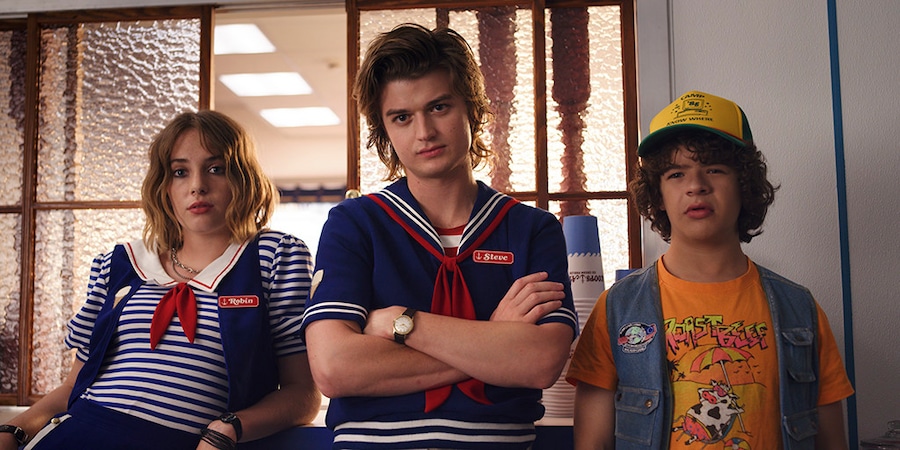 Netflix
Steve
While Steve became an acclaimed babysitter in season two, season three takes him on a new adventure of self discovery and perfect hair as his ice cream job goes slightly awry. If you already love Steve, you will love him even more.
Article continues below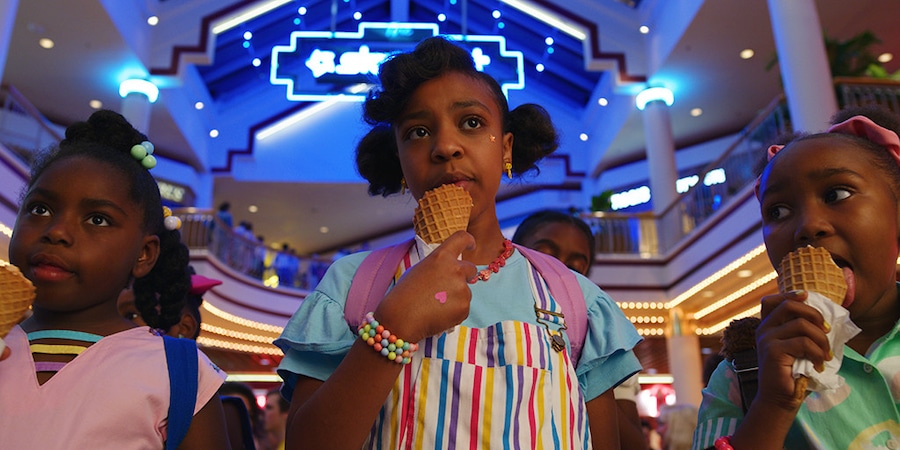 Netflix
Erica
Lucas' little sister (played by Priah Ferguson), who stole all of her scenes in the first two seasons, plays a much bigger part in season three and adds some much needed commentary to one particular group of troublesome teens.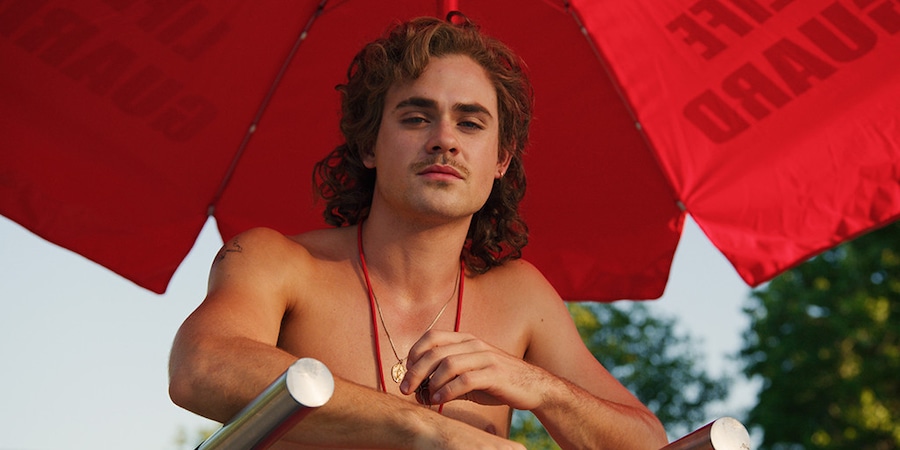 Netflix
Billy
We can't say anything beyond the fact that Dacre Montgomery is incredible this season, and all your Billy feelings are about to go on a hell of a roller coaster.
The Finale
The end of the season is the most epic moment the show has seen so far, and it's also one of the most emotional episodes of the series so far. You're gonna cry. You're also going to cover your eyes and scream a couple of times, and your heart might stop for a second or two, and the very end is going to make you frankly angry about the fact that we're likely going to have to wait a while for a season four.
Then you're probably just going to start it all over again, just like we did.
Article continues below
Stranger Things' third season arrives on Netflix on July 4th.
Source: Read Full Article