The Truth About Pauley Perrettes Music Career
09/01/2021
Pauley Perrette earned a legion of fans as the goth-leaning and totally spunky Abby Sciuto on "NCIS," and she blindsided many of them when she announced her departure from the long-running procedural in 2017. "So it is true that I am leaving 'NCIS,'" she tweeted at the time. Some viewers held out hope that Perrette would reprise the beloved character, but the actor quashed those hopes in 2019 when she adamantly posted, "No I am not coming back! Ever!" By July 2020, Perrette declared that not only would she never brandish the trademark Abby pigtails again, but she was giving up acting altogether.
Acting, as it turns out, was not the performer's first love. Perrette stumbled into the craft as a way to make ends meet. "I was super broke and overheard a girl say she made $3000 doing a commercial," she told Punk Globe. "There was a director that took a liking to me and put me in a bunch of music videos and commercials." Over time, Perrette developed her acting chops while working on music videos. "When I was in NY bartending, I was in a billion music videos," she revealed to Parade in 2012. "I was in so many music videos. It's just hilarious. I was in Madonna, George Michael, Salt-n-Pepa — it goes on and on." Keep reading to see how she developed her musical career while cementing herself as an actor. 
Her punk rock success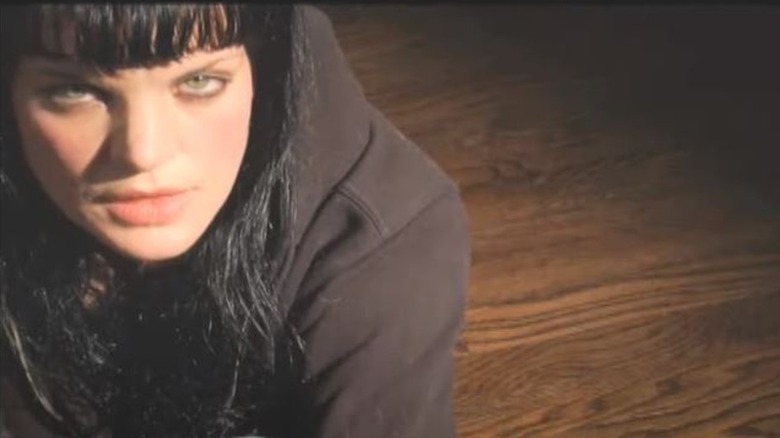 As evidenced by the stylistic choices of her "NCIS" character, Pauley Perrette was a punk rocker. "I was into music before I was an actor," she admitted to Parade. Perrette was part of an all-female punk group called Lo-Ball, and in 2001, the group had their song "Can't Get Me Down" featured on the "Legally Blonde" soundtrack. 
"I've always been involved in music in one way or another," she told Punk Globe. "Lo-Ball was a bunch of really talented chicks. I'm proud of what we did." Working with the group wound up impacting her on-screen performance, as Perrette addressed a fan who noticed Abby's voice sounded different from the early seasons of the show. "I had a throat injury from my punk rock band early in #NCIS That's why it's a little different," the actor tweeted in 2015.
Perrette started a new musical project called Stop Making Friends, and in 2011, she collaborated with hip-hop pioneer DMC of Run-DMC fame on the track "Attention Please." The rapper was effusive when describing Perrette (who went by the moniker Pauley P). "Working with Pauley P is like working with Joan Jett, Janis Joplin, Sarah McLachlan, and Sheryl Crow with a splash of John Lennon!" he said in a press release (via TMA). Perrette continued to pump out music during her run on "NCIS" including one especially intimate song. 
Pauley Perrette delivers a powerful message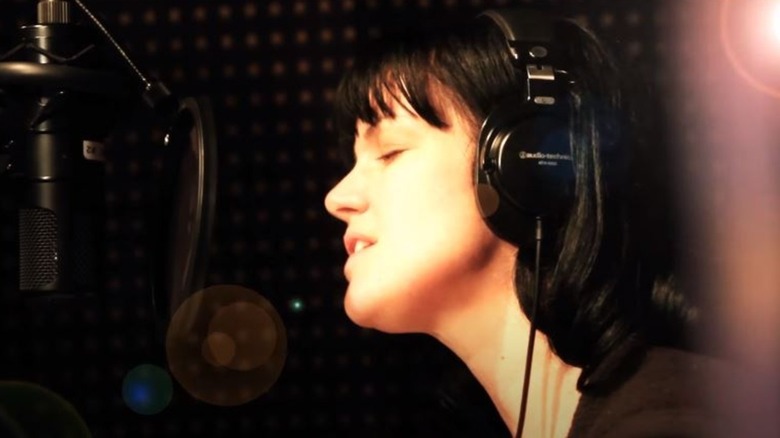 Pauley Perrette's Stop Making Friends project put out a few notable tracks. The actor was able to get the song "Fear" featured on the first "NCIS" soundtrack. She also crafted the song "Somebody Saved You" — an ode to first responders — which was also featured on a soundtrack for the hit CBS series, per Us Weekly.
Arguably, Perrette's most impactful single came in 2015 when she released the touching "Beautiful Child." The song was written to raise awareness for suicide prevention within the LGBTQ+ community. "The 'Beautiful Child' video is for saving lives," she told Entertainment Tonight at the time. "It's to inform young kids out there." The multi-hyphenate performer wanted to highlight the Trevor Project, a crisis hotline aimed at helping LGTBQ+ youth. Perrette was inspired by a friend's tragic story. "I had a friend of mine … her younger brother committed suicide and it was so awful," she revealed. "As a songwriter, I did what I have to do to deal with those emotions and I wrote a song about it." 
Perrette recruited a star-studded ensemble for the touching tune. She was assisted by "NCIS" co-star Michael Weatherly along with "Criminal Minds" actor Kirsten Vangsness, and even Lance Bass provided vocals. Pretty amazing stuff!
If you or someone you know is having suicidal thoughts, please call the National Suicide Prevention Lifeline at 1-800-273-TALK (8255) or text HOME to the Crisis Text Line at 741741.
Source: Read Full Article