Stars Who Refused To Perform At Awards Shows
06/18/2021
It's both a tremendous honor for a performer — and likely a source of extreme and overwhelming stress — to be asked to perform at one of the many awards shows. Events like the Academy Awards, Grammy Awards, and MTV Video Music Awards are the arbiters for which artists and pieces are the most entertaining and culturally significant in any given year. And for a singer or band to be asked to perform their song from those very stages, live on television to an audience in the tens of millions, is undeniably a milestone moment. It can be a dream come true or a "bucket list" item for a musician.
But, then again, sometimes dreams do come true — and they aren't all what they're cracked up to be — and those honored acts might not want to perform on those hallowed stages. That, or something goes wrong just before show time, precluding the singer from performing. For whatever reason, many major acts, at the last minute or close to it, went back on their promise to perform at an awards show and straight up canceled. Let's take a look at the stars who've refused to perform at awards shows.
Ryan Gosling and Emma Stone said "no-no, man" to "La La Land" at the Oscars
Each year, Academy Awards producers attempt to break up the monotony of presenter-award-speech-repeat with a musical performance or massive production number. As there's an Oscar category awarding the year's "Best Original Song," it only makes sense to have the artists who created those songs for the movies perform them live on stage at the Kodak Theater for a TV audience of millions. In 2017, the production seemingly had at least one musical interlude ready to go: for "La La Land," a modern day-set but old-fashioned movie musical, which was nominated for 14 Academy Awards – including two nods for the songs "Audition (The Fools Who Dream)" and eventual winner "City of Stars" — and won six.
Nevertheless, despite having popular songs from a popular movie nominated, the 2017 Academy Awards didn't feature performances of either song. According to E! News, the tunes' primary performers and "La La Land" stars Ryan Gosling and Emma Stone preemptively declined the opportunity to sing at the Oscars. Instead, the actors introduced co-star John Legend, who performed a medley of "Audition" and "City of Stars."
Rocking the Grammys was not part of Drake's plan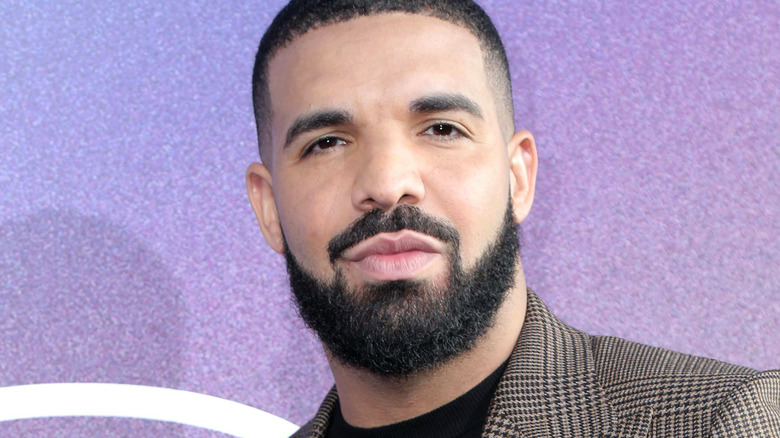 CBS landed the rights to air the 2016 Super Bowl, and with an audience north of 110 million viewers (via Sports Illustrated), the network used the opportunity to promote upcoming programming, including the 58th Annual Grammy Awards, set to air less than two weeks later on February 15, 2016. One advertisement touted the involvement (not necessarily performances, but appearances) by the music industry's most popular figures, including Taylor Swift, Rihanna, Ariana Grande, Carrie Underwood, Adele, and Drake. 
There was just one problem with that last one: At the time of the ad's production or Super Bowl airing, Drake, a multiple Grammy nominee, had not actually signed on to grace the Grammys with his presence. Within a half hour of the commercial airing, Drake tweeted, "I am not performing at the Grammy Awards … but hey it's the thought that counts." Drizzy ultimately didn't win in any of the categories in which he was nominated, so he never took the stage to accept a Grammy nor did he sing or rap.
Ariana Grande said "No thank you, next" to the Grammy Awards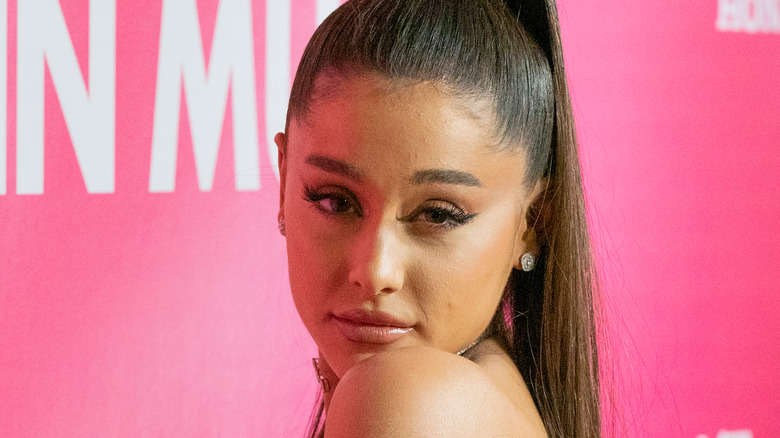 An invitation to perform at the Grammy Awards is a tacit declaration from the music mainstream that you're a major star who can make millions for all parties involved and attract a whole lot of eyeballs to the event telecast. Still, even the biggest stars have to play by the Grammy organizers' rules, and if they don't like it, they don't have to participate.
Ariana Grande was not only scheduled to perform at the 2019 Grammy Awards, she was a major part of the show's marketing plan — her face and iconic ponytail plastered on billboards around Los Angeles — according to Variety. Less than a week before the February 10 ceremony, however, reports emerged that Grande would not, in fact, sing at the show, nor would she even attend. According to a source close to Grande, producers at first wouldn't allow the singer to perform her then-new single "7 Rings," but then relented and allowed her to include it in a medley, but insisted on picking Grande's other song to be performed. Grande apparently felt "insulted" by having to adhere to those rules placed on her, and so she canceled her appearance altogether.
Lorde didn't care to be part of a Grammys ensemble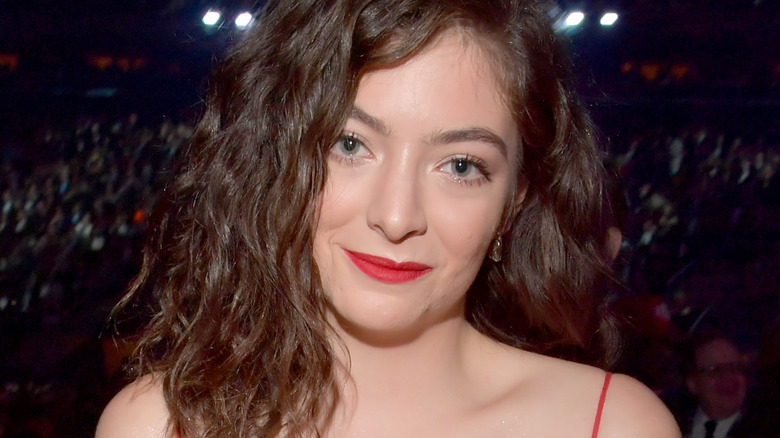 Out of the dozens of Grammy Awards categories covering every possible niche and sub-genre, the four "general field" nominees are open to every eligible act and, thus, the most coveted. Arguably the most prestigious award in that area — more so even than Song of the Year and Record of the Year — is Album of the Year, honoring the most important or impactful full-length musical work of the year. At the 2018 Grammys, five acts were nominated for Album of the Year: Childish Gambino, Jay-Z, Kendrick Lamar, eventual winner Bruno Mars, and Lorde. Being recognized in that category made those performers the most vital of the year, and, according to Variety, almost all of them were offered a solo performance slot during the Grammys telecast — except for Lorde. Grammy producers reportedly instead asked Lorde to be one of several singers and musicians performing "American Girl," as a tribute to the deceased Tom Petty. Lorde passed on that invitation.
Just before the Grammys, the New York Times ran a breakdown of nominees by gender and found that "of the 899 people nominated in the last six" ceremonies, a mere nine percent were female. Lorde's mother, Sonja Yelich, tweeted those salient points from The Times story, adding, "This says it all."
Eminem only got one shot to play the Oscars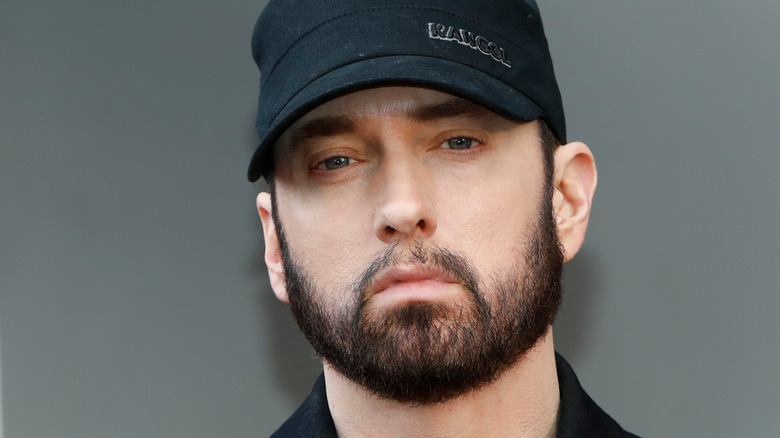 In 2002, Eminem starred in "8 Mile," a loosely autobiographical tale about a rapper looking to rise out of poverty and triumph over personal problems. The next year, "Lose Yourself," the film's theme song and Eminem's inspirational call to dig deep and give your passion everything you've got, became the first rap song ever nominated for Best Original Song at the Academy Awards. And when the envelope bearing the name of the winner was opened, Eminem actually won — but didn't attend. Instead, Luis Resto, the co-writer of "Lose Yourself," hit the stage to accept the statuette. "I was sleeping that night," he explained to "Behind the Boards" in 2007. Apparently, he didn't go because he felt like he "had no chance of winning" and also that he "didn't know what awards meant."
In February 2020, with the importance of the Oscars, and what it means to win one, presumably made clear to Eminem, he finally performed "Lose Yourself" on an Academy Awards broadcast.
Maren Morris couldn't make the CMT Music Awards work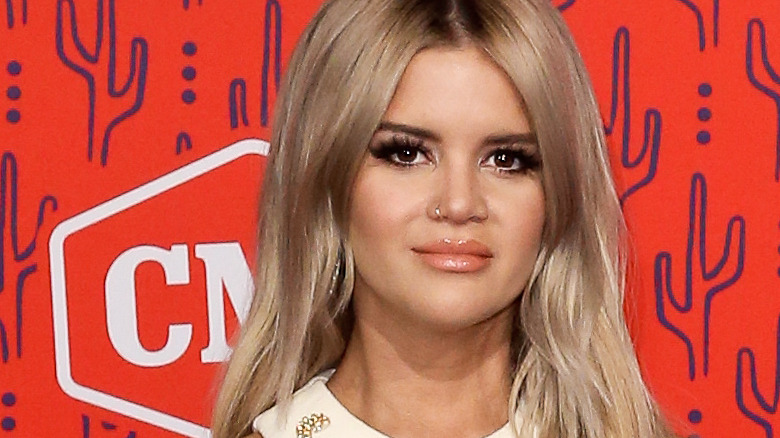 No longer considered a niche genre, country music is big business now, as the lines between the traditional American style and mainstream pop music increasingly blurred. As such, Country Music Television, or CMT — essentially MTV for country — aired its 2021 CMT Music Awards on June 9, 2021 across six different TV networks, such is the pull of scheduled-to-perform acts including Maren Morris and Gabby Barrett. Before the show, according to Entertainment Tonight, Maren Morris was slated to perform "Line by Line," her hit duet with JP Saxe, but one day before the event, Morris revealed on Instagram that she'd dropped out. "Due to a scheduling conflict, I will not be performing at the CMT Music Awards," she wrote. "I know @jpsaxe will slay it." In her absence, Ingrid Andress sang with Saxe.
At almost the same time that Morris dropped out of the CMT Music Awards, so too did "American Idol" finalist Gabby Barrett, whose performance with Carly Pearce and Lady A was hotly anticipated. "I'm really sad to share that because of personal circumstances I won't be able to perform," Barrett wrote on Instagram. She declined to attend the awards and also to elaborate further on those "personal circumstances," but Lindsay Ell took her place on stage.
The 2020 CMA Awards lost a lot of acts to COVID-19 concerns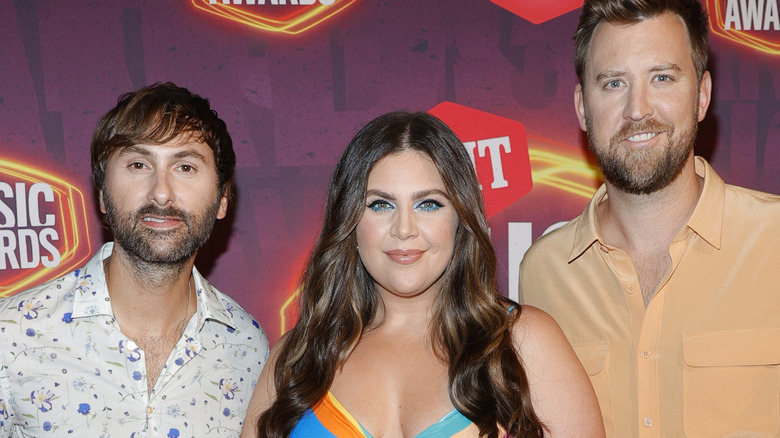 Throughout 2020, many public entertainment events were canceled or delayed due to the COVID-19 pandemic. In order to slow or stop the spread of the contagious and potentially fatal disease, local, state, and national governments temporarily outlawed large gatherings, which meant that entertainment industry awards shows, with big theaters loaded with celebrities and spectators, could not go on as they had in the past. In November 2020, according to Billboard, organizers still pushed through with staging the annual Country Music Association (CMA) Awards at Music City Center in Nashville, Tennessee.
Right around that same time, according to The Washington Post, COVID-19 infection rates hit a then-peak of 145,000 new cases a day. Some of those patients were country music professionals who were supposed to attend or take part in the CMA Awards. Lee Brice, set to perform with Carly Pearce, pulled out after testing positive for COVID-19. Charles Kelly of Lady A took his place, pre-taping his duet, before announcing that his band would not attend the event "out of caution and love for everyone involved," according to a statement. Tyler Hubbard canceled his involvement, too, because he had contracted the virus, as did fiddle player Jenee Fleenor. Additionally, a member of Rascal Flatts got sick, so the whole band didn't go to the CMA Awards that year.
COVID-19 kept a few acts away from the MTV Video Music Awards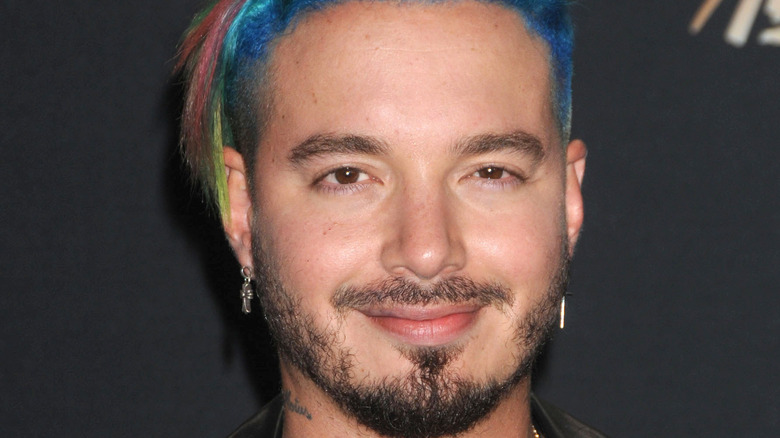 When it came time to put on the 2020 Video Music Awards (VMAs), producers from MTV had to get creative. Scheduled for late summer 2020, when much of the United States and the world was largely still under coronavirus-preventing shutdown and lockdown orders — including the dictum to maintain social distancing guidelines — the network abandoned a plan to hold the VMAs at Barclays Center in Brooklyn, New York. Instead, network executives opted to spread participants out at multiple outdoor local venues around New York, per Rolling Stone.
Rapper Roddy Ricch and reggaeton singer J Balvin were both listed among the slate of performers, but a week before the event both performers announced they were dropping out because of COVID-19-related concerns. "My team and I did everything in our power to make this work, due to COVID compliance issues at the last minute we had to call off the performance," Ricch said on Instagram Live. "My team and I are safe and everyone's health is a main priority, as well as giving a quality performance."
As for J Balvin, he confirmed weeks prior that he had contracted and suffered through COVID-19. The MTV Video Music Awards fell through not long after.
Taylor Swift didn't want to drop any "sick beats" at the 2020 Grammys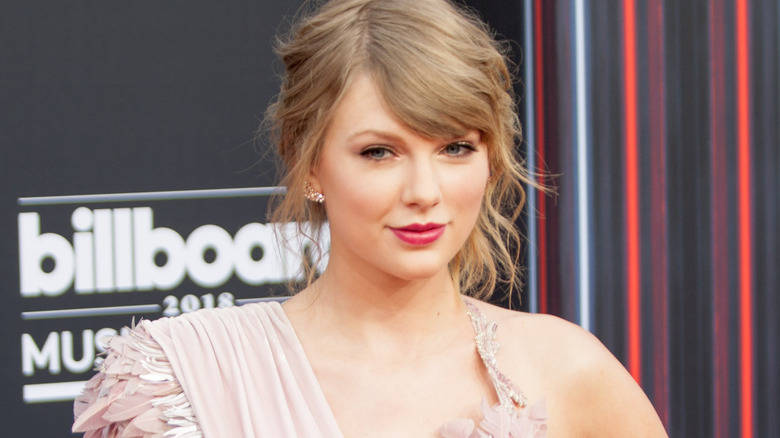 Taylor Swift is an absolute Grammys darling, nominated for 41 awards and winning 14, including the big prize of Album of the Year three times, a tie with Paul Simon, Stevie Wonder, and Frank Sinatra for the most ever, per Variety. Swift also performs at the Grammys, almost as a matter of course, singing at the ceremony in 2009, 2010, 2012, 2013, 2014, and 2016. The singer-songwriter took a couple of years off, however, and that hiatus grew longer and longer, until reports emerged in January 2020, via Variety, that Swift would return to the Grammys stage in a secretly-planned, surprise performance.
But, just as soon as the poorly-kept secret spread, sources told Variety that Swift would not be playing the Grammys show, after all. Individuals close to the singer claimed that Swift never officially signed on to do it. Grammy organizers had listed a "To Be Announced" in rehearsal schedules that was believed to refer to Swift, who likely would have performed her song "The Man" until she decided against it.
Only the Queen of Soul could replace Luciano Pavarotti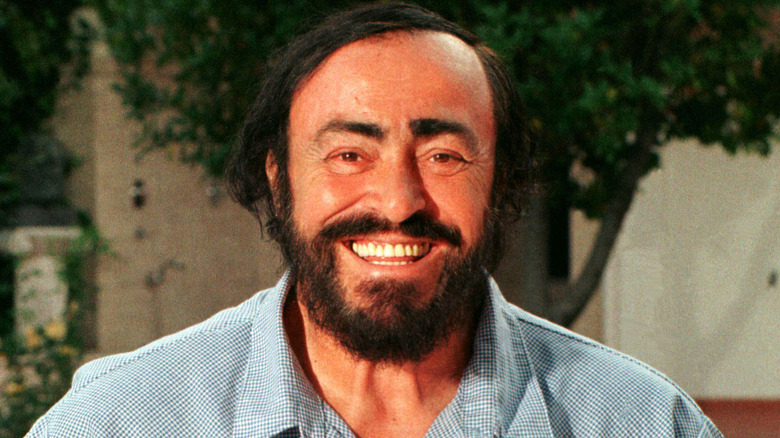 Opera isn't widely popular, but even a casual pop music fan could name Luciano Pavarotti, regarded as one of the greatest tenors to ever put on a tuxedo and sing centuries-old Italian songs. In recognition of classical music, according to the Los Angeles Times, producers of the 1998 Grammy Awards recruited Pavarotti to perform "Nessun Dorma," a selection from Giacomo Puccini's opera "Turandot." A technically difficult and impressive aria, the song had long been one of Pavarotti's signature tunes, and his performance of it on live television certainly would have been a Grammys highlight, and it was — when sung by someone else.
About half an hour after the Grammys had begun at Radio City Music Hall that year, Pavarotti, in a trailer outside the theater, called production, and producer Tisha Fein answered the phone. "I don't feel well, I can't come, I sing for you next year," Fein remembered Pavarotti saying, according to Billboard.
That understandably sent Grammy organizers into a tizzy, but executive producer Ken Ehrlich had a solution: The legendary "Queen of Soul" Aretha Franklin was in the building to perform with the Blues Brothers. "I remembered she had sung 'Nessun Dorma' two nights before," Ehrlich said. "I just ran up to her dressing room, and asked her if she would do it." Franklin has a pretty terrific voice, and, after listening to the aria on a cassette, she headed out on stage and crushed it.
Beyoncé declined an invite to play the Grammy Awards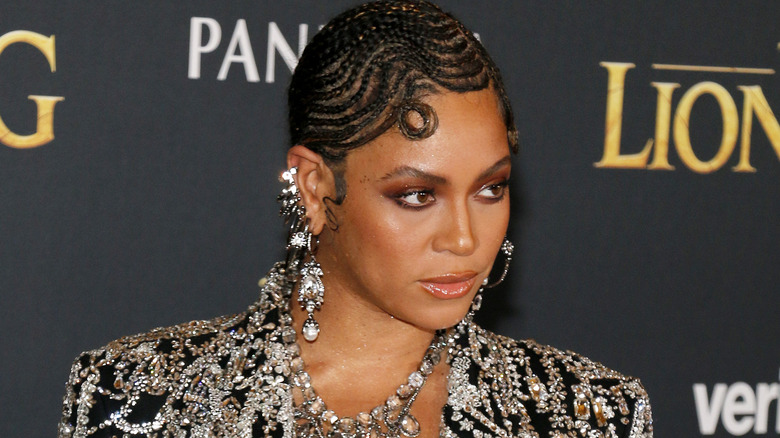 Beyoncé and the Grammys have had a complicated relationship. While the singer and cultural icon has won 27 trophies from the Recording Academy, she's never taken home one in the Album of the Year category, a field in which she notably excels. "I Am… Sasha Fierce" lost to Taylor Swift's "Fearless," Beyoncé's self-titled LP came up short against Beck's "Morning Phase," and "Lemonade" was beat out by Adele's "25" yet another year.
When the nominations for the 2021 Grammy Awards were announced, Queen Bey came out on top with nine nods, more than any other act. According to E! News, however, she decided not to support that acclaim with a performance from the Grammy Awards stage, something she'd done many times in the past. "It's unfortunate, because she's such a big part of the Recording Academy," organization CEO Harvey Mason Jr. told the Los Angeles Times. "We absolutely wish we had her onstage." Apparently, the pop music superstar did not provide a reason.
SZA and Kendrick Lamar were not among all the stars at the Academy Awards this year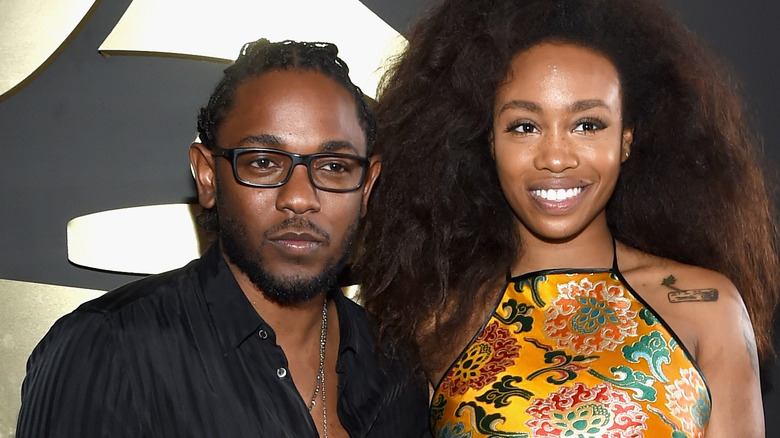 There was some intense competition at the 2019 Academy Awards in the Best Original Song category. Nominees that year included "The Place Where Lost Things Go" from "Mary Poppins Returns," "Shallow" from "A Star is Born," and "All the Stars" from "Black Panther," part of the soundtrack and companion album written and performed together by acclaimed rapper Kendrick Lamar and singer SZA. 
One of the few hip-hop-oriented and non-emotional ballads to ever earn a nod in the category, Lamar and SZA may have added some electricity to the Oscars telecast, but it wasn't meant to be. Performers of every other nominated song accepted an invite from the Academy to perform their song live, according to Variety, except for Lamar and SZA. The musicians cited issues with logistics and scheduling that would prevent them from being in Los Angeles on Oscar night. Organizers also dismissed a plan to have musicians other than Lamar and SZA interpret "All the Stars."
When Whitney Houston bowed out of this awards show, Faith Hill stepped up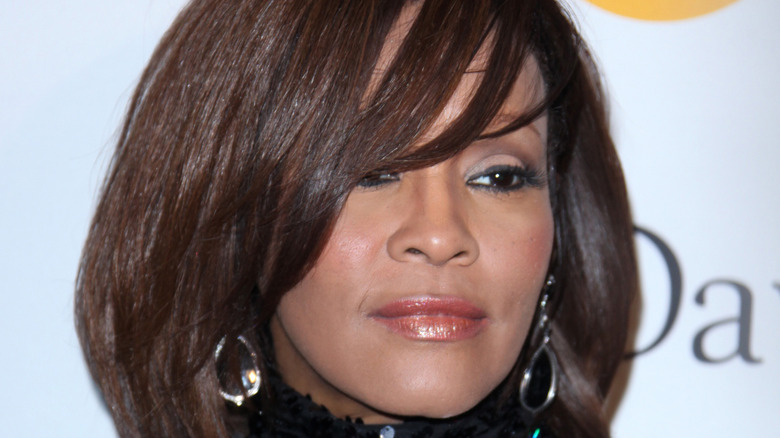 The 2000 Academy Awards were supposed to include a lengthy performance montage, in which Oscar-winning composer Burt Bacharach played through a series of famous movie songs accompanied by some undeniable superstars. The likes of Garth Brooks, Dionne Warwick, Ray Charles, and Isaac Hayes all took a turn belting out a familiar film song, but one planned singer pulled out close to the performance. 
According to MTV News, Whitney Houston canceled, saying she was too ill to perform. Fortunately, for audiences who like good singers and TV networks that hate dead air, Academy Awards organizers were able to plug in a replacement performer. Co-producer Lili Fini Zanuck had only months earlier directed the video for the mega-hit "Breathe" by country-pop crossover star Faith Hill, and she called on the singer to fill Houston's shoes. Hill showed up and sang the movie music tribute in Houston's place, interpreting "Somewhere Over the Rainbow" (from "The Wizard of Oz") and "The Way We Were" (from "The Way We Were").
Chris Stapleton had to perform without Morgane Stapleton at this awards show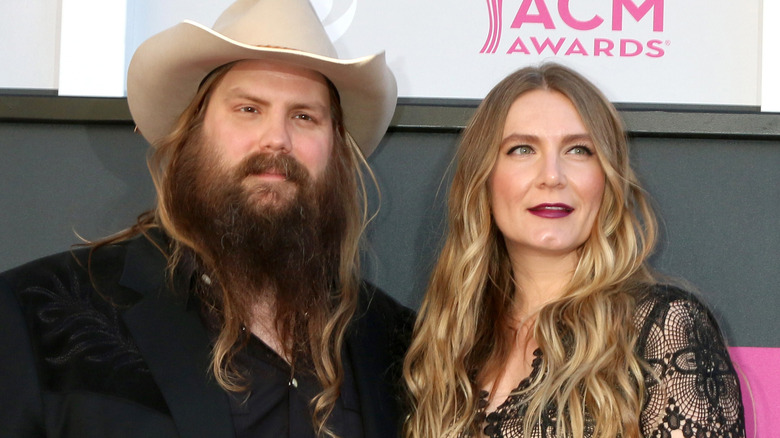 Chris Stapleton performs a type of country music counter to the usual radio-friendly fare, combining bluegrass and Southern rock elements to make something gritty, emotional, and wholly his own. Stapleton and his style were embraced by the country music world, and, in 2016, he was the big winner at the Academy of Country Music Awards (ACM) — which have had some controversial moments — taking home six awards, tying a record for most wins in one ceremony. For the 2021 ACM Awards, Stapleton led all acts with six nominations, and so organizers logically and naturally booked the singer-songwriter-guitarist to perform at the televised show.
Stapleton did go on as planned, but without a crucial member of his band. Moments before the show began, according to People, the Academy of Country Music broke the news that Morgane Stapleton, Stapleton's wife and backup singer, could not perform the tune "Maggie's Song." "Due to her prior doula commitment, Morgane Stapleton is unable to join Chris Stapleton," read her statement from the organization. Her husband later told reporters that his wife was on "baby watch" with her sister. Singing "Maggie's Song" instead: country star Miranda Lambert.
Source: Read Full Article