Ronnie Spector on Recording 'Be My Baby': 'I Don't Think Anybody Wanted Me to Know How Good I Was'
01/16/2022
There's always a great story behind an amazing song, including Ronnie Spector and The Ronettes' "Be My Baby." Since Spector died on Jan. 12, the world has celebrated her music and legacy. "Be My Baby" is a big part of that.
No one expected Spector to belt out the lyrics the way she did. It wowed everyone in the recording studio and all of Spector's peers in the music industry. However, Spector was humble about the song's success. It reached No. 2 on the Billboard charts. Yet, Spector was just happy to have a hit record.
Ronnie Spector said nobody wanted her to know how good she was when she recorded 'Be My Baby'
During a 2016 interview with Rolling Stone, Spector said that she felt that nobody wanted her to know how good she was when she recorded "Be My Baby." Asked what she remembered from those sessions, Spector said, "I don't think anybody wanted me to know how good I was, other than Jack Nitzsche."
Rolling Stone suggested that they were jealous, to which Spector replied, "These were men!"
Spector then elaborated on how Nitzsche helped "shape" "Be My Baby." The singer said, "It took him all night to arrange 'Be My Baby,' so when I got into the studio in Los Angeles the next day, the guys were all quiet and I went into the vocal booth.
"I'll never forget how it happened. [Ronnie pounds her hand on the table to the opening beat.] And I went, [singing loudly] 'The night we met…' All the musicians dropped whatever they were holding, their horns and guitars, and they were looking at this new girl in town.
"All the musicians were yelling, 'Oh, my God. Her voice!' And I'm saying, 'Me? A little girl from Spanish Harlem?' So from then on, it was so great to be in the business and to have a hit record."
Spector rehearsed the song in New York with only a piano. However, when she did it in the studio, it was life-changing. When she heard Hal Blaine play the hit's famous bass-drum beat, Spector said, "It was like I'd gone to heaven. It all fit.
"It all was like a puzzle and once my voice was put on, the puzzle was complete. That's when I knew this record just might be a hit."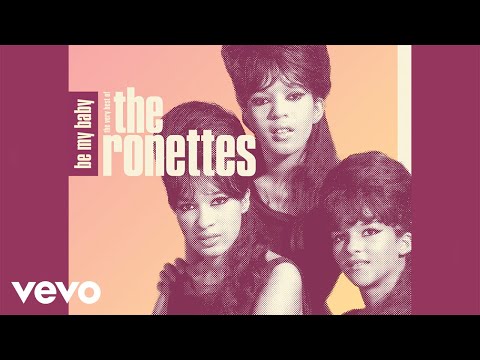 Phil Spector knew the song was going to be a hit
As soon as producer Phil Spector (Spector's future husband), Jeff Barry, and Ellie Greenwich wrote "Be My Baby," Phil knew it was going to be a hit.
"I was still living at home, and Phil Spector came over for a spaghetti dinner," musician Nino Tempo told Uncut in 2019. "We went into the piano room after dinner and he said, 'This is a song I'm gonna record.' He played and sang it, and he looked up and said, 'I know it doesn't sound very good, but it will…' I said, 'It sounds terrible with you doing it, but ok!'
"He had a sensitivity in those days for what would be a hit song. You could play 10 songs for him, and they might all be very good, but he'd always go to the one that had the best chance of being a hit. He had a sense of it."
Following that, Phil called Spector and told her to come and record it immediately, without any of the other Ronettes, Spector's sister Estelle Bennett and cousin Nedra Talley.
"One day Phil calls," Spector said, "and he says, 'You have to be in California tomorrow. You have to sing the lead and then I can send for the other two [Ronettes] later.' He met me at the airport, and the first place he took me was to Jack Nitzsche's house, because Jack Nitzsche arranged all of his songs.
"Once Jack heard my voice he said, 'Oh my God…' I left and he started arranging 'Be My Baby.' and a day or two after that I went in and recorded it."
Phil allowed the echo in his Wall of Sound to serve as Spector's backing vocals. The rest is music history.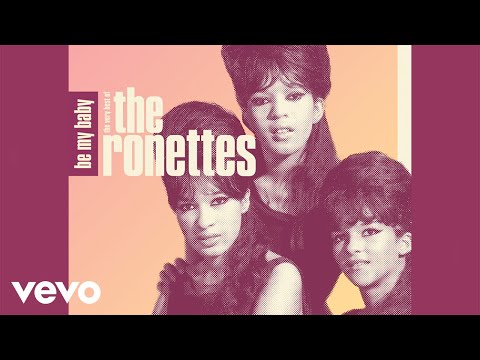 Spector faithfully performed 'Be My Baby' for her fans throughout the years
When Rolling Stone asked Spector what The Ronettes' songs meant to her, Spector said she couldn't think any more highly of everything the trio accomplished. She always loved performing their hits because it was what the fans wanted.
"I love 'em. I've never not sung 'Be My Baby,' or 'Walking in the Rain,' or 'Baby, I Love You.' I would never disappoint my audience like that," she said.
"If you're a girl like I was, who grew up with very humble beginnings, to have a hit record and to get in your car or go to a radio store and hear your record, it was like, 'What?!' You're in shock," Spector told Uncut. "It was the greatest time to have a hit record. Wherever I went, whoever I saw, everybody talked about 'Be My Baby.'
"It was just the greatest fun time, I wish that I could bring back those days, the early '60s where everybody was just so excited to have a hit record, they were so excited to be onstage.
"Brian Wilson played 'Be My Baby' a hundred times every single day – he's told me that. Brian wrote 'Don't Worry Baby' for me. I thought that was the greatest follow-up to 'Be My Baby,' but of course I couldn't record it because other people wanted to write all my songs… so I didn't get to do that. But I sing it in my show now."
Source: Read Full Article