Rick Ross Gifted His Teenage Son a Wingstop Restaurant For His Birthday
12/25/2021
Rick Ross is mostly known for his hit songs and hard hip-hop image. But the "Hustlin'" rapper is also a hardworking entrepreneur, with several Wingstop restaurants to his name. He even put his 16-year-old son in charge of one of the Wingstop locations as a birthday present.
Rick Ross is owns over 20 Wingstop locations
Ross has been grinding for his dreams since he was 13 years old washing cars in his neighborhood. Today, he owns over 20 different Wingstop locations, among other business ventures.
Ross spoke about his support for Wingstop in a June 2021 interview with Complex.
Rick Ross gave his son a Wingstop restaurant for his birthday
In September 2021, Ross' son turned 16 years old, and instead of gifting him a car or a fancy watch, Ross gave him one of his Wingstop franchise locations.
In an interview on The Real, Ross said it was crucial for him to establish a sense of responsibility and business acumen in his son.
"It was important to me the most, of course, is making sure he understands entrepreneurship, working for yours is the foundation of being a man," he said. "What meant the most to me is him walking in and out of the Wingstop since he was 4 to 5 years old watching me chase my dreams. That was my way of rewarding him."
"I would go in the Wingstop and pick up a broom, I'm sweeping, [and] I look at him [and said] 'You go get the dust pan,'" he laughed, looking back on his early days as a franchise owner. "That's what's important: ain't nothing wrong with having your own personal desires."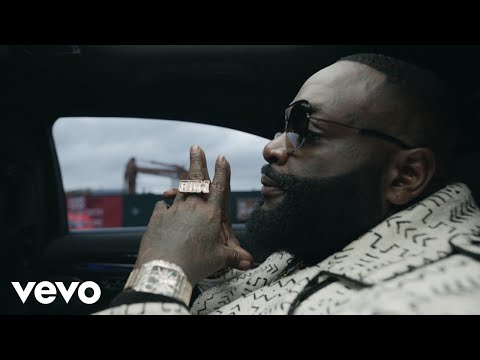 Rick Ross' other business ventures
Ross' work with Wingstop is just one of his many sources of income today. In 2009, he founded his Maybach Music Group record label. Over the years, the label has boasted the likes of Meek Mill, Wale, and French Montana on its roster.
He's amassed a sizable personal fortune as a result of years of hard work: $40 million and growing.
Source: Read Full Article