Lizzo's Music-Making Philosophy Comes Down to 'Helping Me Helps Others'
10/24/2021
Unless you live under a rock, you can't avoid Lizzo. The talented music artist is everywhere these days. From providing catchy beats for commercials to attracting famous fans like Harry Styles, the flute-playing vocalist has become known for her body positivity and bold antics.
However, the path to fame wasn't always easy, and she almost gave up. Now that Lizzo is finally in the spotlight, she has faced some challenges, but the singer keeps her chin up and knows that taking care of herself is core to her philosophy.
Her fame has skyrocketed in recent years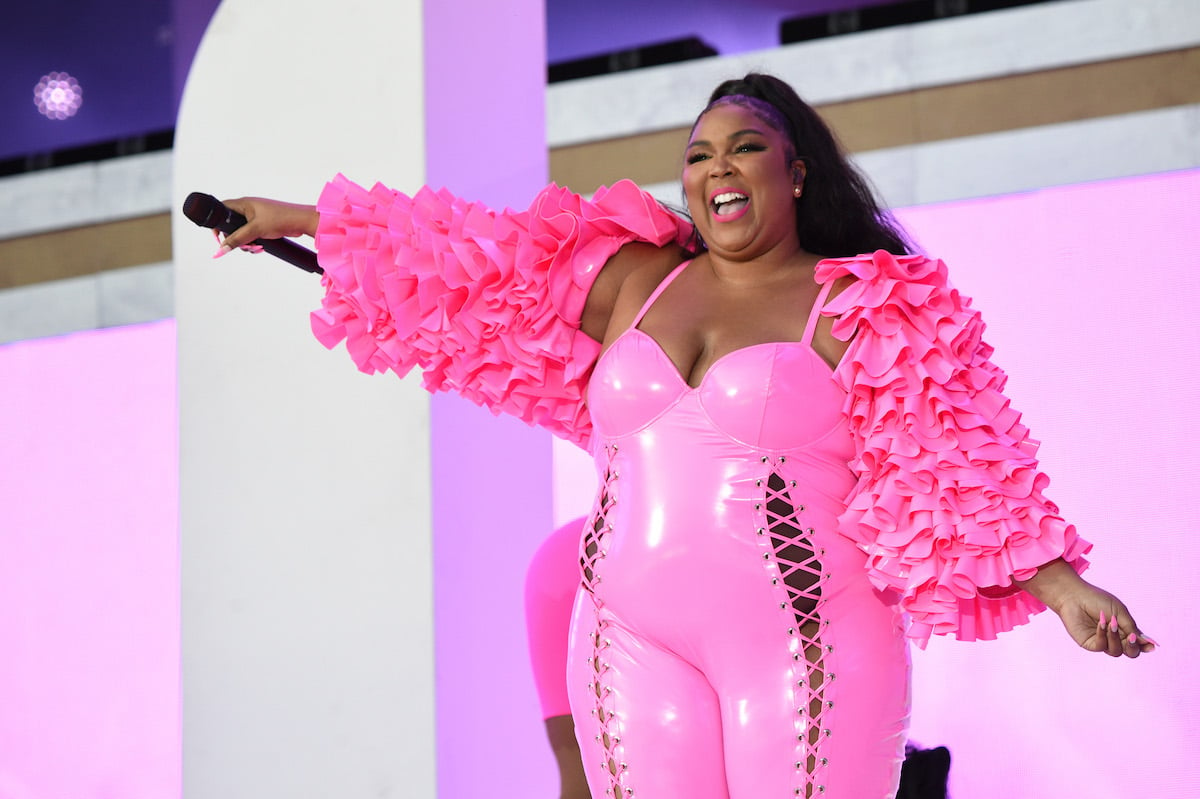 Lizzo seemingly came out of nowhere, and once she gained traction, the singer overtook the industry in a few short years. However, she didn't appear out of thin air.
Since the tender age of 10, Lizzo has worked hard to build her musical abilities. She's a classically trained flutist who began honing her talents in middle school. The musician faced difficulties transitioning from high school to college, and the pressure was almost too much to bear.
When a cascade of family tragedies left her feeling alone and lost, Lizzo even temporarily gave up the instrument. In retrospect, she said giving up was "the most embarrassing, most shameful thing" she could have done.
She came back swinging. After auditioning for a band she found on Craigslist, she launched her solo career with the 2013 album Lizzobangers.
The follow-up, Big Grrrl Small World, came out the next year and stood as a marked departure from her more sophomoric efforts in the rap genre. By the time her single "My Skin" began picking up traction, Lizzo's identity as a body-positive artist whose lyrics often touched on loving and accepting herself came into focus.
Within a few years, her rise to the top was undeniable.
Lizzo feels proud to have found her voice
The 2017 single "Truth Hurts" turned Lizzo from an up-and-comer into a bona fide superstar, and she sometimes has trouble coming to terms with how quickly her influence grew. That's especially challenging because many critics cite her work as part of a wave of music about self-acceptance.
"The part of my career that's really hard for me to grasp is accepting that I've done something that's never really happened or that I was a part of a new movement or a wave," Lizzo revealed in an August interview with Zane Lowe for Apple Music. To her, she was just being herself.
On the Zach Sang Show the same month, Lizzo made it clear she makes music for herself first and foremost.
"I'm not creating it with the intention to please anyone else. I've created the narrative and the precedent that helping me helps others," the singer said. "I think everyone should think that way."
She noted that we're better people when we take care of ourselves first, when we're "in a good mood" and "happy."
Lizzo faced social media attacks for her recent single, 'Rumors'
Lizzo seems unflappable, frequently taking the stage with a presence of bold self-acceptance with no boundaries. But reactions to her latest single put that reputation to the test. After the release of "Rumors," Lizzo faced a barrage of personal attacks from online trolls.
According to the BBC, some of the comments were so vile they violated Facebook policy. The platform removed the offensive comments, but not before they left a stinging mark on the musician.
"On the days when I should feel the happiest, I feel so down. Sometimes I feel like the world just don't love me back," Lizzo reflected on Instagram Live after reading the hateful comments. "It's like it doesn't matter how much positive energy you put into the world, you're still gonna have people who have something mean to say about you."
Still, the singer insists her adherence to self-love as a form of community care isn't going anywhere. Listeners can expect to hear even more of that positivity in Lizzo's upcoming work.
Source: Read Full Article