Japanese Breakfast's Michelle Zauner Went From 'Posing in Bondage' To Posing With BTS at the Grammy Awards
04/05/2022
Japanese Breakfast posed in bondage, posed for cars, and recently, posed with BTS at the 2022 Grammy Awards. Michelle Zauner of Japanese Breakfast shared a picture of herself with this K-pop group, sharing her support for her fellow Grammy nominee.
Japanese Breakfast and Michelle Zauner earned several Grammy nominations for the 2022 Grammy Awards
Japanese Breakfast is known for songs like "Be Sweet" and "Everybody Wants to Love You." This indie-alternative band is known for its unique sound and perspective, curated by singer Zauner.
As first-time Grammy nominees, Japanese Breakfast earned recognition in the Best New Artist and Best Alternative Music Album. These nominations were primarily a result of the album Jubilee, released in 2021.
Although the band name is Japanese Breakfast, Zauner is a proud Korean American, discussing her cultural identity with the New York Times bestselling memoir, Crying in H Mart. She sometimes performs in Korea with the Grammy-nominated band, even taking a picture with the K-pop group BTS at the 2022 Grammy Awards.
Japanese Breakfast met BTS at the 2022 Grammy Awards
Complete in a bright yellow outfit, Japanese Breakfast's Zauner posed for a picture alongside BTS' Jungkook, Jimin, V, J-Hope, RM, and Jin. She shared the photo on Twitter, captioning it, "it happened."
Later, the songwriter shared this picture on Instagram, adding several South Korean flags to the caption. Six of the seven BTS members appeared in this picture, with Suga noticeably absent from the group shot.
Zauner wouldn't be the only celebrity who took a picture with BTS at the Grammys. Megan Thee Stallion hung out with the K-pop group. The rapper even made time for a selfie between presenting for Best New Artist and stunning on the red carpet.
BTS' V even posted pictures with Lady Gaga on Instagram, calling the House of Gucci actor his "jazz queen." (He deleted the photos shortly after.) V also hung out with Jon Batiste, sharing a video of the duo laughing.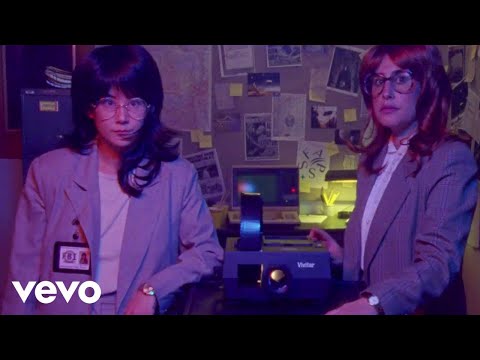 The BTS ARMY shared their support for Japanese Breakfast and her picture with BTS
Of course, the BTS ARMY quickly shared their support with the Best New Artist nominee. The Twitter post from Zauner earned over 100 thousand retweets, with some comments celebrating both Grammy-nominated artists.
One Reddit user noted, "the tweet has like 500k likes. I'm happy maybe more people might listen to jbrekkie." Another person in the same Reddit thread asked for a musical collaboration between Japanese Breakfast and BTS. However, no production is on the horizon. 
Even if they are the world's biggest band, BTS is open to working with other artists. The group was recently featured on Coldplay's "My Universe," previously including Halsey in their song "Boy With Luv."
As for Japanese Breakfast, this band often covers songs by other artists, including "Dreams" by The Cranberries. Recently, the band put their own spin on Bon Iver's "Skinny Love" for a Spotify session.
Source: Read Full Article