How Far Did Dierks Bentley Get In School?
07/19/2021
Country music artist Dierks Bentley has definitely made a name for himself in the entertainment world. The Phoenix, Arizona native has been releasing hits ever since the early aughts. Per Taste of Country, his first No. 1 song, "What Was I Thinkin'," came out in 2003, and its instant success helped launch his career. Now almost 20 years later, the country star is still putting out chart-climbing songs and continuing to stand out in the country music realm. Per The Boot, Bentley joined the Grand Ole Opry at 29. He also has close to 15 Grammy nominations.
However, fans may wonder how the singer-songwriter got into music and if schooling was involved. While some musicians go to school to learn more about the industry (such as megastar Brad Paisley, who attended the Curb School of Music Business at Belmont University, via College Consensus), others forego a formal education to try and break into the industry.
So, did Bentley also study music or attend a university? If you're wondering how far this country music star got in school, we've got you covered.
Dierks Bentley credits his boarding school for introducing him to country music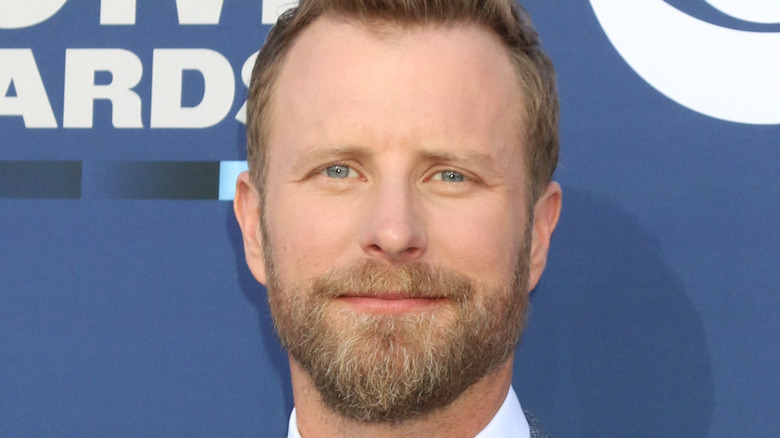 Dierks Bentley opened up about his schooling in a 2011 interview with Press of Atlantic City. In the interview, the "Drunk on a Plane" singer revealed that while he spent time at both University of Vermont and the prestigious Vanderbilt University in Nashville, he credits his college prep boarding school, Lawrenceville School in New Jersey, for introducing him to country music. 
He revealed, "If I hadn't gone [to boarding school], I would never have discovered country music, noting that while he "made some great friends — and had a love of Jersey girls — country reminded me of home and Arizona." Per The Boot, Bentley graduated from the Lawrenceville School and had plans to obtain a college degree. However, after transferring to Vanderbilt University from University of Vermont, he left college in order to pursue his music career. And if you ask us, we're happy he dropped out! If Bentley had stayed at Vanderbilt, we may not have ever got to hear his unique bluegrass, country-rock sound. 
Here's to hoping the boarding school graduate keeps putting out country music bangers, instead of trying to re-enroll in college. Or hey — maybe he can do both.
Source: Read Full Article