This Might Explain Why Ivanka Trump Didnt Go Out In Public For Months
09/04/2021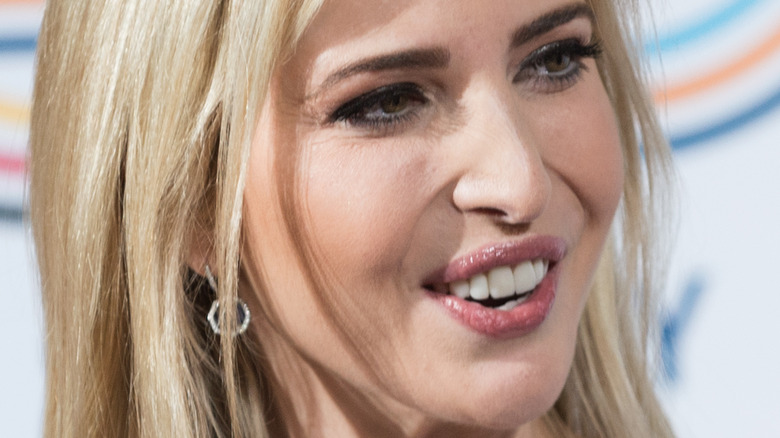 photocosmos1/Shutterstock
By Melissa Willets/Sept. 4, 2021 2:27 pm EDT
Ivanka Trump left the White House in January, and proceeded to purchase a mega mansion near Miami with her family (via The Washington Post and MarketWatch). Aside from occasionally being spotted out and about exercising or making a local public appearance, we haven't seen much of the former first daughter, who worked closely with her father when he was president (via Daily Mail and People).
But Trump was spotted recently during an afternoon outing with her daughter Arabella, according to Yahoo!, which also reports the 39-year-old was not photographed since June. Of course, her absence had people speculating as to why she hadn't stepped out in public for a while, with another Yahoo! story noting Trump and her husband Jared Kushner were keeping a low profile in the months following their four-year stint in Washington, D.C.
CNN reported in June that Trump wanted to distance herself from politics, and her father specifically. But other than taking a step back from public life, what has the mom of three really been up to? And why is she so rarely seen in public?
We are not accustomed to seeing Ivanka Trump in casual mode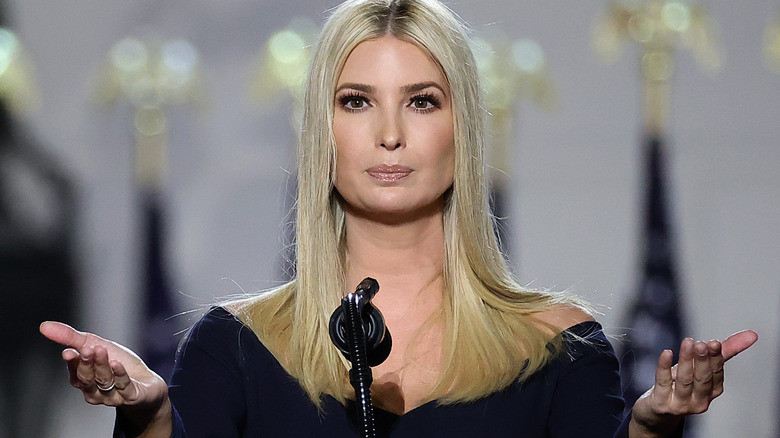 As a source said about Ivanka Trump and her decision to stay out of the public eye for now, she is "focusing on family time" (via Yahoo!). And this week, the Daily Mail photographed the former advisor to the president in front of her family's Florida condo, wearing workout clothes, while her 10-year-old daughter looked on, which supports the source's statement.
This was a completely different side of the former model, whom we grew more accustomed to seeing making high-profile speeches during Donald Trump's tenure in the White House.
Meanwhile, the Daily Mail also caught up with the mom getting ice cream with Arabella and her seven-year-old son Joseph just a day earlier after picking them up from school.
Based on these outings, it seems clear that Trump is indeed taking advantage of her time post-Washington to be with her family, as Reuters reports that Kushner is in the process of launching an investment firm. Meanwhile, rumblings continue that Donald Trump will run for office again in 2024 (via Newsweek). So will we see his daughter return to politics? Only time will time!
Source: Read Full Article