The Biggest Proof That Meghan Markle and Queen Elizabeth Are Still on Good Terms
06/30/2019
Meghan Markle is no stranger to controversy. Tabloids have painted her as difficult, stubborn, and hard to like, in spite of the fact that her close friends have stated that the actress is quite the opposite.
One of the most persistent rumors that have dogged Markle is the idea that the royal family doesn't like her. From a supposed feud with her sister-in-law, Kate Middleton, to rumored ill will between Markle and Prince William, it seems as though the press has tried to square her off against every member of Prince Harry's family.
Still, there isn't much evidence to support these claims – moreover, Queen Elizabeth, Prince Harry's grandmother, has gone out of her way to ensure that Markle feels accepted.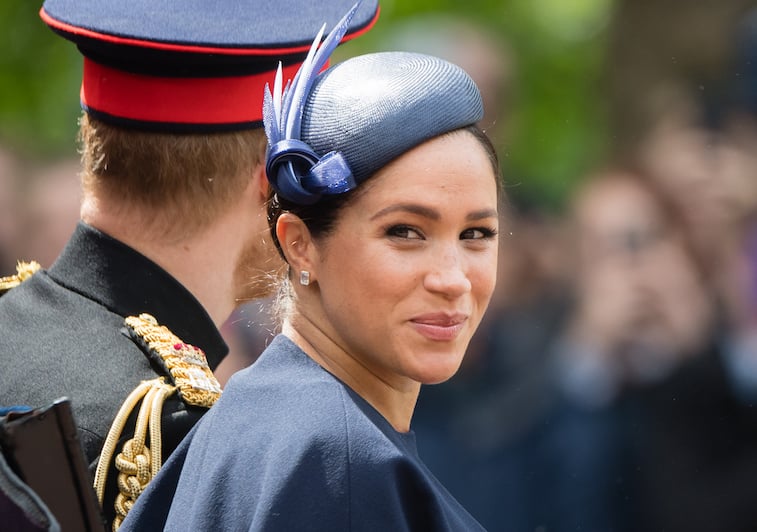 Why does Queen Elizabeth like Meghan Markle?
When Meghan Markle's relationship with Prince Harry was first revealed to the public, there were many naysayers. Members of the press criticized Markle for everything from her career as an actress to being a divorcee.
It seems that no matter what she did, people had something negative to say about it. However, one of the most important people in Prince Harry's life, Queen Elizabeth, seemed to have great affection for Markle from the very beginning.
While the queen certainly doesn't speak out about her relationships with members of the royal family, it can be surmised that she loves Markle because quite frankly, Markle makes her grandson very happy.
Some reports have indicated that Queen Elizabeth believes that Markle is a positive influence in Prince Harry's life and that in spite of some of Markle's more controversial decisions (such as sexy scenes in her hit TV show Suits) she will support the couple no matter what.
Markle and the queen have been spotted in public laughing and chatting together, definitely painting the picture of a happy family unit.
The queen has shown a tendency to break rules for Meghan Markle
Beyond just appearances and speculation, hard facts have shown that Queen Elizabeth supports Meghan Markle. For example, during Markle's first year as a member of the royal family, the queen invited Markle's mom, Doria Ragland, to join them at their estate.
It is quite unusual for the queen to invite any non-royal to special holiday occasions, and goes to show how important it was for her to make Markle feel happy and comfortable.
Queen Elizabeth also has allowed Meghan Markle to do certain things that bend royal protocol, including having a grand baby shower in New York City prior to the arrival of Archie Harrison.
While it can be argued that the baby shower was Markle's decision, as a member of the royal family, everything is subject to final approval from the queen – so if she had nixed the idea of a baby shower, Markle would likely not have had that special occasion with her American friends.
Meghan Markle and Queen Elizabeth have become very close
With Meghan Markle and Prince Harry's son, Archie Harrison, being born in early May, it seems as though the queen has become closer to Markle than ever.
A recent report has claimed that Queen Elizabeth will be throwing Markle a special birthday party at the family estate at Balmoral, Scotland. The party is said to include a special cake and ceremonial tea service, honoring Markle's 38th birthday.
According to the report, what makes this party so special is the fact that it will be held at Queen Elizabeth's favorite residence, a place that she retreats to in order to really relax with family and friends.
It certainly seems as though the rumors of Queen Elizabeth taking issue with Meghan Markle's supposed "rule breaking" are not grounded in reality.
Source: Read Full Article