'Sister Wives' Fans Shocked To Find Out That Robyn Has a Secret Nanny
12/21/2021
At the end of the Dec 19 episode of Sister Wives, Christine Brown reveals that Robyn Brown has a nanny going to her house secretly during the coronavirus (COVID-19) pandemic. Sister Wives fans are shocked to find out Kody is allowing Robyn to have a nanny considering his strict coronavirus rules don't even allow Meri to visit.
Robyn has a nanny
In the preview for the upcoming Dec 26 episode of Sister Wives, Christine discovers that Robyn has had a nanny throughout lockdown. Christine talks to Kody about the fact that Robyn can have a nanny, but he has to socially distance himself from his own children.
Christine says, "You have a nanny over. She's over all of the time. I don't understand why Ysabel can't come over and hang out. She's devastated." She asks the cameras, "What does the nanny do?" Kody tells Christine, "Let's bring the family on a consensus on what we are gonna do."
'Sister Wives' fans shocked to find out Robyn has a secret nanny
While Sister Wives fans were aware that Robyn had a nanny in the past to help her watch her children, it does come as a surprise. Robyn has five children — 21-year-old Dayton Brown, 18-year-old Aurora Jessop, 16-year-old Breanna Jessop, 10-year-old Solomon Brown, and 5-year-old Ariella Mae Brown. Christine doesn't understand why Robyn needs a nanny for her children as two are already adults.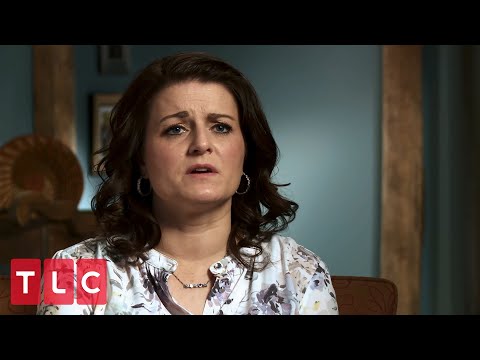 One fan brought up the hypocrisy on a post about Robyn having a secret nanny. The fan wrote via Reddit, "So Robyn can have a nanny to help her out in the mansion. But Christine doesn't have a partner to help with her recovering child? Janelle has to kick her son out? Meri is living like some sort of Sasquatch alone in the woods?" Another fan agreed, "Dying to see how Kody explains a nanny but not seeing his own children."
Kody and Robyn's strict COVID rules
The Brown family has been having difficulties with Kody's strict coronavirus lockdown rules. Christine thinks it's ridiculous that the family has to social distance from each other. Janelle has been abiding by the rules. However, her eldest sons Gabrial and Garrison can't stay home due to school and work. Therefore Kody cannot come over.
Meri Brown, who has been essentially quarantined by herself, still has to keep her distance from the rest of the family. Since the lockdown started, Kody stayed almost exclusively with Robyn at her house.
In the preview for the upcoming episode, the wives suggest that Robyn controls the situation through the coronavirus rules. Kody passes around the rules for the Brown family to avoid coronavirus exposure. Janelle asks, "Wow, are these the rules you guys follow at your house?" Robyn interrupts, "I'm just going to say it out loud. I know everybody's suspicious of me, just please stop."
Kody is outraged, saying, "My kids are blaming Robyn for making the rules." Janelle admits, "I'm at my wit's end with this whole bulls—t stuff." However, Robyn is in complete disbelief. She asks the cameras, "Why in the world would anybody think that I'm somehow behind this?"
The subject of limiting contact to avoid exposure to the virus has been one of the main issues on Sister Wives Season 16. Still, it was a shock to the other wives and the fans to know that Robyn brought an outside person into their home. It will be interesting to see how Kody handles this situation. Sister Wives airs Sundays on TLC and discovery+.
Source: Read Full Article