Lily Collins Reveals She Once Threw a Toy at Prince Charles' Head
01/06/2022
Lily Collins has more royal connection than most people realize. The actor recently shared that she met a few royals as a kid, though at the time, she inadvertently made a few faux pas. For example, Collins recalled throwing a toy at Prince Charles' head.
Lily Collins has a famous father
Collins' father is British musician Phil Collins, who is best known for releasing hit singles such as "In the Air Tonight" and "Against All Odds (Take a Look at Me Now)." Meanwhile, her mother is Phil's second wife, an American named Jill Tavelman.
Collins realized her father was a rock star during a trip to Disneyland as a kid.
"I was being carried on my dad's shoulders when this man started to walk towards us," Collins told Radio Times (per Daily Mail). "He had my dad's face on his T-shirt and I didn't quite get it. Then he saw my dad and asked for a photo — and it was a really weird moment." Eventually, Lily caught on.
She continued, "I was thinking, 'Why does he want a picture of my dad, and why is my dad on his T-shirt?' Slowly but surely, I started to understand."
Lily Collins recalls meeting royals and throwing a toy at Prince Charles
Through her father, Collins got to meet many influential people as a child. She lived in the United Kingdom for several years during her childhood, and she even got to meet a few royals. In a recent appearance on The Late Late Show with James Corden, Collins told two funny stories involving Princess Diana and Prince Charles.
First, host James Corden held up a photo of Collins with Diana. Collins was very little at the time and likely did not remember much, but she revealed what she was told about the event.
"That's my mom and my dad and I, and it's a Prince's Trust event," Collins said. "I'm giving Diana flowers, but the second she went to take them, I then tried to pull them back. So, as you can imagine, all the air was sucked out of the room. But then again, I was wearing a cute dress, so who's going to really punish me there?"
Collins went on to share a story about Charles. She explained, "I was also told that when I was younger, I was playing with some toys with Prince Charles and I proceeded to kind of throw something at him—like, throw a toy telephone at his head, which again, all the air was sucked out of the room."
Lily Collins considers herself more British than American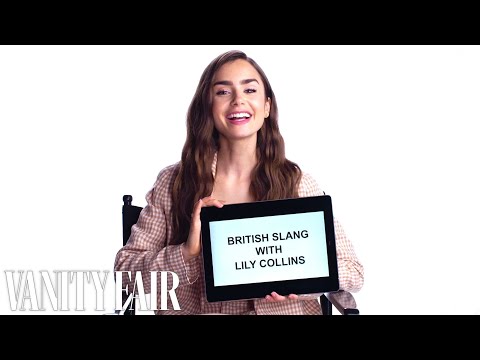 Collins has a British father and an American mother. She was born in the U.K. and lived there until her parents' divorce in 1996 when she was around seven years old. Afterward, she moved to Los Angeles with her mother.
In a video from Wired in 2019, Collins shared that she has dual citizenship. However, she considers herself more British than American.
Collins also used to have a British accent, but she adopted an American accent after moving to L.A. in order to fit in at school.
Source: Read Full Article