Justin Bieber Trolls Tom Cruise Again With the #BottleCapChallenge
07/08/2019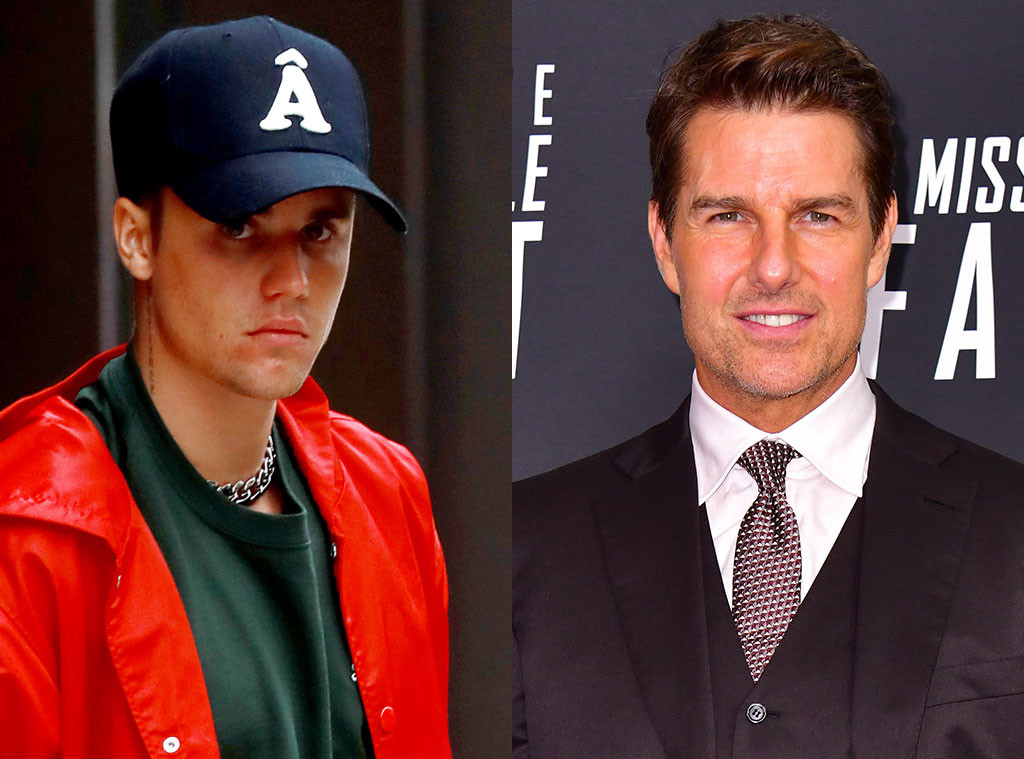 Suu/GC images, James Devaney/Getty Images
Listen up, Tom Cruise! Justin Bieber has a new challenge for you.
After sharing an Instagram video of himself taking part in the #BottleCapChallenge on Sunday, the 25-year-old singer called out the 57-year-old actor and nominated him for the viral craze.
For those unfamiliar with the challenge, it involves people performing a roundhouse kick to unscrew the cap of a bottle without knocking the bottle over. Participants take video footage of their attempt and upload it to their social networks with the hashtag #BottleCapChallenge.
Bieber had a few choice words for the three-time Oscar nominee, too.
"This could be Tom Cruise's head," he quipped before booting the bottle cap.
In addition to nominating the Top Gun star, the "Sorry" singer nominated his wife Hailey Bieber. While Cruise has yet to partake in the challenge, the 22-year-old model gave it her best shot.
Bieber wasn't the first star to join in on the fun. Ryan Reynolds, Blake Shelton, David Spade, Jason Statham, Ellie Goulding and Mariah Carey also took on the challenge.
https://www.instagram.com/p/Bzom4XXnU0e/
View this post on Instagram
I nominate Tom cruise and Hailey Bieber
A post shared by Justin Bieber (@justinbieber) on
Although, the five-time Grammy winner made sure to give it her own spin.
https://www.instagram.com/p/BzorKDflpV7/
View this post on Instagram
ok challenge accepted… I nominate @kendalljenner and @justineskye ??
A post shared by Hailey Rhode Bieber (@haileybieber) on
This also wasn't the first time Bieber had issued a challenge to Cruise. As fans will recall, the recording artist challenged Cruise to a fight in the UFC ring in June.
While Cruise hasn't responded to this challenge either, fans should remember that no mission is impossible for this star.
Don't miss E! News every weeknight at 7, only on E!
Source: Read Full Article