Hi Hello, Your Sex Horoscope for the Weekend Is Here
04/22/2022
What's happening: Tonight, the Moon is in Capricorn, and tomorrow the Moon enters Aquarius. On Sunday, Mercury squares off with Saturn, the planet of restriction, and also connects with dreamy Neptune. On Wednesday, Mercury links up with lucky Jupiter, and on the same day, Venus bumps into Neptune. Finally, on Thursday, Mercury harmonizes with Pluto, the planet of power and transformation.
What that means for you:
Aries
Stay in tonight, but Saturday and Sunday are great days to find someone sexy to fool around with! Any hookups you have this weekend are almost guaranteed to stay hookups, though, so if you're expecting to find love, you're outta luck. Keep your eyes peeled on Wednesday—an ex of yours is coming back around, and even though it might seem like they have good intentions, just know that they're most likely here just to cause drama.
Taurus
Try something (or someone!) new tonight, Taurus. You tend to find a pattern in your love life and settle into it, but your relationship could use a good shakeup! Whether you're trying some new positions, buying some sex toys, or even including an extra person in the bedroom, know that variety is the spice of life. Have fun!
Gemini
You're not getting much action this week, Gemini—as a matter of fact, you're spending a lot of time alone, and you're deep in your feels. Memories of past relationships (good and bad) are surfacing, and you're meant to recall the positive parts of your love life while making peace with the not-so-nice parts. It's hard work, but it's necessary so you can proceed forward with your love life baggage-free.
Cancer
This week's astro is splendid for romance! It's easier to connect with others, sex feels even more intimate, and you're not interested in superficial flings in the slightest. If you're single, this is a great time to find your next crush. If you're dating someone, this is an opportunity to DTR. And if you're already happily boo'd up, it's a splendid time to upgrade your relationship in some other way—giving them a key to your apartment, asking them to move in, or even proposing!
Leo
Sorry, but your plans for date night are falling through this weekend, Leo. Saturn, the planet of blockages, is lighting up your chart's relationships zone, and which is a huge red flag for being ghosted, or even straight-up rejected. Getting denied hurts, and you might want to find a rebound hookup, but be careful about who you take home—catching feelings for your fling is a major possibility.
Virgo
Love is in the air tonight—or maybe it's just lust! Whether you're looking for romance or a quickie, you're finding it easy to get what you want. This is a great week to take a plunge and learn to really ~embrace~ your lover—it's all about feeling truly close to your partner. Your love life is gaining momentum, Virgo, and this week could be the start of something new.
Libra
Take it easy this weekend, Libra. You're feeling super introverted tonight, and Saturn, the planet of blockages, is interfering with your love life for the rest of the weekend. Even though you're not getting down 'n' dirty with your partner, the planets are helping you to learn about self love. Grab your favorite toy, watch something sexy (Bridgerton season 2, episode 7?), and put yourself in the mood. You're flying solo—enjoy.
Scorpio
This is an awesome week for your love life, Scorpio! All week long, your chart's relationship zone and your zone of romance, sex, and fun are being lit up, so there's plenty of action in store. If you're looking for romance, it's easier to connect with others, and if you're just a little horny, you're able to attract hella hotties. If you're looking to upgrade your relationship status, Thursday's the perfect day to shoot your shot.
Sagittarius
If you're in the mood, this weekend is perfect for finding someone sexy to fool around with! Cast a wide net and shoot your shot, because it's easier than ever to connect with others. Just don't expect things to get too far with your fling, though—you're putting your love life on the back burner for the rest of the week. I hate to say it, but work is about to take over your life.
Capricorn
Open up! The Moon in your sign makes you feel more emotionally open tonight. If you're crushing hard on someone, this is a great time to shoot your shot. Wednesday and Thursday are your luckiest days in love: It's easier than ever to confess your feelings and make an emotional connection. Looking for a hookup? Great! Your sex drive is much higher too, and you're confident enough to slide into your crush's DMs.
Aquarius
You're spending a lot of time dwelling on the past right now, and you might even feel like you're drowning in feelings. Here's the thing, bb—there's always a silver lining. Don't blame yourself for past failures—instead, try to learn from the mistakes you made. I'm not saying you're going to completely move on from the past, but you're definitely ending the week feeling much better about yourself and more hopeful about your future.
Pisces
There could be drama with your ex this weekend, Pisces. Free advice: If they start acting up, avoid retaliating, and just ignore them—or even block them. Once they're out of your hair, the rest of the week is pretty nice! Your DMs are full of hotties trying to hit you up, you're feeling more confident about connecting with your crush, and there's plenty of potential for new love.
Astrology Books for Beginners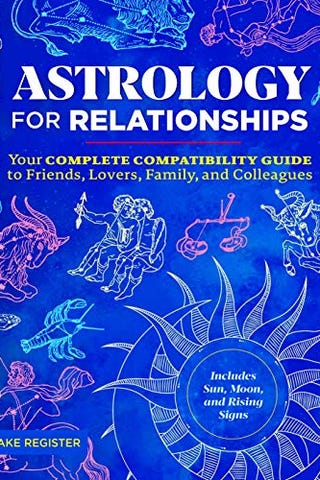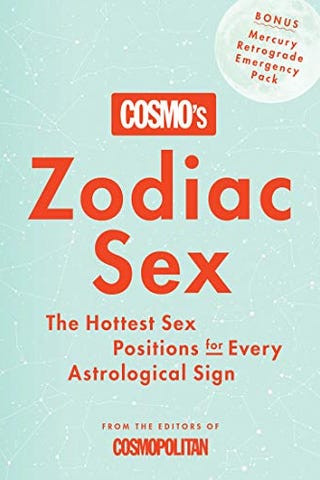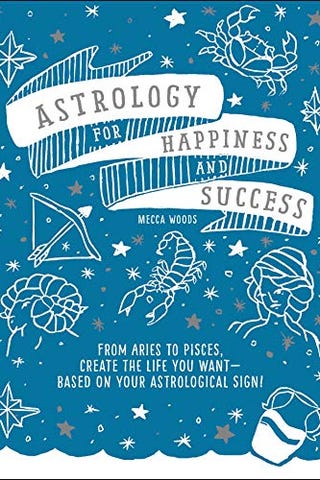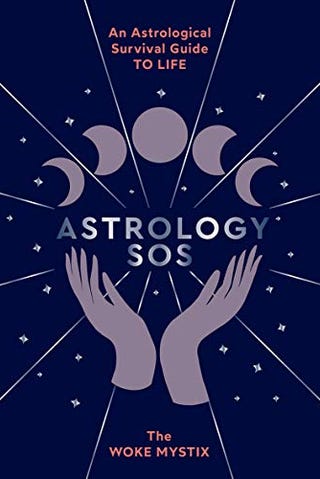 Source: Read Full Article