Does Camilla Parker Bowles Even Want to Be Queen?
07/09/2019
Camilla Parker Bowles married Prince Charles back in 2005, but she was never as loved by the public as Prince Charles' first wife, Princess Diana. When Camilla married the prince, she took the title Camilla, Duchess of Cornwall, rather than Princess of Wales, since the latter was too closely associated with Diana. Now that Charles is getting closer to becoming king, people have wondered if Camilla will become Queen Consort or stay Duchess of Cornwall. But does Camilla even want to be queen?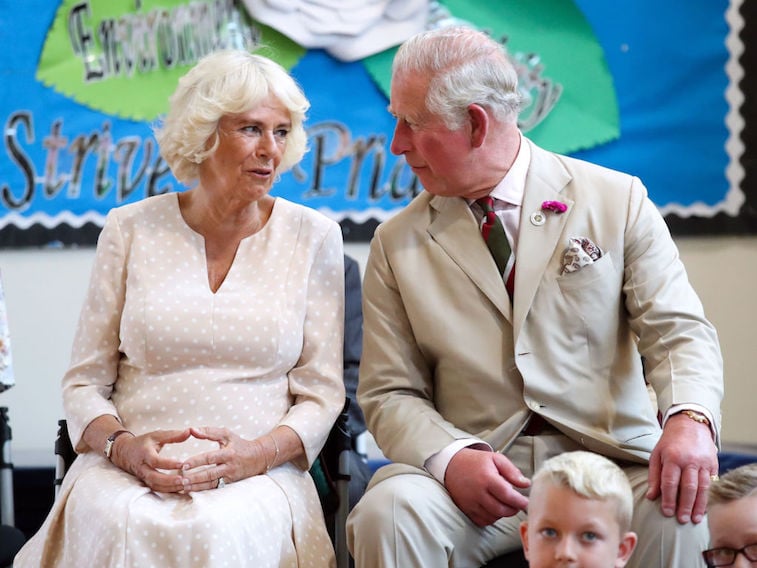 The public has slowly taken to Camilla, but many still aren't fond of her
Although Charles had always wanted to end up with Camilla, Queen Elizabeth felt that the now-duchess wasn't good enough for her son. Instead, Charles married Diana, whom he never truly loved, and eventually, his love affair with Camilla continued. After the news broke about the affair, the public lashed out at Camilla and Charles. And once Diana died in a car accident in 1997, things only got worse for Camilla. The public had a hard time growing to like her. However, the queen eventually gave the couple her blessing, and Charles and Camilla married in 2005. Since then, she has slowly grown on the public; however, there are plenty of people who still don't love her the way they loved Diana.
Some have questioned whether Camilla will be named Queen Camilla
Queen Elizabeth has ruled for decades, but at 93, she has reportedly started to think about slowing down. Her husband, Prince Philip, retired from the spotlight in 2017. With that said, the next person in line for the throne is Prince Charles, who will become king once his mother no longer rules. Typically, Camilla would become queen (formally known as Queen Consort), but some have doubts that Camilla will actually be given the title. Since she has a poor track record among both the royals and the public, people don't know that Queen Elizabeth will allow her to become queen.
https://www.instagram.com/p/ByXsLE0nthF/
Camilla might not even want to be queen
While some speculate whether the family wants Camilla to be queen, nobody seems to question whether Camilla herself wants to be queen. She knows she's had a long battle winning over the public, and if the public doesn't want her to have the role, she might not want it, either. Out of respect for Diana, Camilla wasn't given the title Princess of Wales, and she seems perfectly fine with that. She likely thinks it helped the public warm up to her. However, although she would be honored to stand by Prince Charles' side as queen, she might not want to do so simply as another way of honoring his former wife.
It took the royal family a long time to warm up to her
Right now, it's looking like Camilla might be named queen,but at the same time, it took the royals a while to warm up to her. And givingher the title of Queen Consort might be more than certain royals, such as PrinceWilliam and Prince Harry, want to give her. While Camilla appears to haveno bad blood with any of her family members at this point, it's unclear if she'sdeserving enough of a title such as that one.
Source: Read Full Article