Crushing on a Scorpio Woman? Read This Before You Ask Her Out
08/24/2021
Astrology can help us understand more about ourselves and the people we love/date/hopelessly crush on—no matter their gender. For more deets on Scorpio compatibility, check out our guide to dating a Scorpio man and our gender-neutral guide to dating a Scorpio.
If you're looking for the traditional girly girl, you won't find her in a Scorpio. These baddies are a special type of woman. She will lure you in with her captivating eyes and emotional depth. It's hard not to feel like you're in a private world with her—there's something mysterious about her love.
A Scorpio woman has the ability to peel away your soul when no one is looking. For that reason, she is addictive. She'll make you want to run away with her, and that's exactly why this femme fatale has the reputation of being so much trouble. A woman so awesome has the ability to be dangerous. She'll make you have wild thoughts, like giving up the life you've grown accustomed to or even more challenging, coming out to your parents.
Tread carefully—she's a bombshell. And before you do anything out of the norm, it's important that you make sure that you two are on the same page. Scorpio is ruled by the planet Mars, which gives a passionate flare to the way that she approaches life. But the issue with her Mars-ruled energy is that it's expressed through the waters of her Scorpio energy. Mars tends to like things hot and fiery, but submerged in her waters, it's unable to fully express itself. This makes her a silent storm. Be careful not to provoke her, because she will boil over.
The Scorpio Basics
Birthday: October 23-November 21
Type: Fixed water sign
Keywords: Deep, strong, mysterious, alluring, moody
Love anthem: "telepatía" by Kali Uchis
Famous Scorpio women: Annie Hathaway, Katy Perry, Aishwarya Rai, Gabrielle Union, Ciara, Tracee Ellis Ross, Lorde, Rachel McAdams
The best matches for a Scorpio woman
Hear me out here…Pisces and Virgo are the best matches for a Scorpio. Scorpio women spend a significant amount of time trying to figure out the world and the people in it. A Virgo has the ability to calmly and bluntly sum things up and help them talk about their feelings. And if a Scorpio seeks a romance that will inspire them and give them reasons to dream, a Pisces will offer exactly that. The two of them will get lost in each other's minds and find themselves in a world of imagination.
Sex with a Scorpio woman
Sex with a Scorpio is romantic to say the least. They have the power to help you erase your thoughts and become devoured by their core. A Scorpio will want to learn you, inside out. They'll take notice of your nuances and study your sexual expression. Scorpio is sensual, capturing your mind with their body and your heart with their words.
Once you gain their trust, you'll find that they can be quite submissive. Wishing to be indulged by you, they will become your balance and mold to your desires. It's best not to rush sex with a Scorpio: If you move too fast, then they'll lose interest. They want soulful connections, so make them feel like time does not exist.
All about Scorpio
It's understandable if you feel unsure or intimidating about dating a Scorpio woman. Depending on when you catch them, they can literally change your life. Scorpio women are amazing to have by your side, but if you're not prepared, their energy can feel burdensome.
Scorpio energy is all about change, so don't be surprised if you fall out of contact with a Scorpio, see her again, and feel like she's become a totally different person. If you encounter a Scorpio when she is undergoing the process of metamorphosis, you'll witness her at her most vulnerable. During this storm, she seeks shelter, not affection. A Scorpio in the process of change can appear spiteful or volcanic. At its worst, Scorpio energy can be overwhelming and self-destructive. If you're interested in a Scorpio, it's best to proceed with caution and assess what type of vibe she's giving off. Is she still, or melting like ice?She does appreciate loyalty, so show your allegiance and you'll earn trust.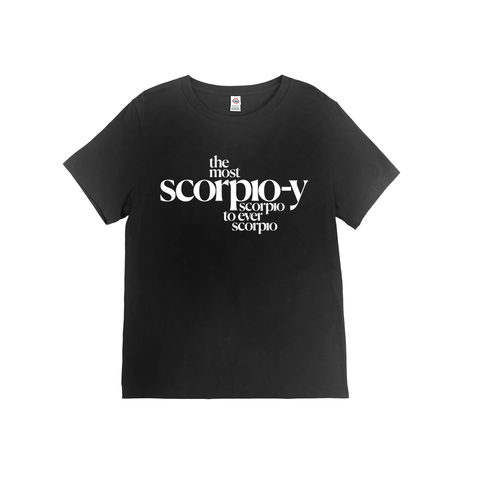 Scorpio women are no stranger to needing time alone, and their fixed sign energy can make them moody at times. If they don't get time to recharge, they can become exhausted or overwhelmed. Thankfully, they tend to be pretty self-aware and know when they need to turn off their phone and be by themselves. Don't be offended if a Scorpio doesn't want to see you three days in a row, or if she goes silent for a weekend. If you're interested in inviting a Scorpio woman in your life, do so with the knowledge that she will be close to you when she's around, and doing her own thing when she's not.
Although Scorpio's traditional ruler is Mars, Scorpio's modern ruler is Pluto, the farthest-known planet from the Sun within our galaxy. Similar to Pluto, there is a certain darkness to Scorpio. A kind of darkness that cannot be concealed with makeup or covered up by glitter. It looms in Scorpio's essence, leaving an aura of temptation. That darkness is exactly what makes Scorpio women so interesting. They can seem distant and unattainable—and intriguing and irresistible.
In fact, a Scorpio is a lot like a cousin who after years of family events, has learned when to leave early and how to shut up. You might not notice she's leaving, but you'll miss her quiet presence. Scorpios spend the early stages of life naive and inquisitive about the world. In fact, this sign is often associated with psychologists and detectives—so don't try to hide anything from a Scorpio woman, because she will find out. In fact, she probably already knows.
With experience and research, Scorpios have learned to move at their own pace instead of bending over backwards for others. When a Scorpio woman prioritizes her growth, she's able to create healthy boundaries. Don't try to convince her to do things your way—she knows what works for her, and she's sticking to it.
Source: Read Full Article