Big Deal: Jupiter Entering Capricorn Is Your Chance to Land that Dream Job
12/02/2019
One of my favorite things about being an astrologer: all the ~drama~. Sure, I get a hefty dose of tea when I write your monthly horoscopes and sort out the mess that is yet to come, but the biggest theatrics actually occur in the sky, within the relationships between the planets. Astrology is basically a cosmic soap opera where every planet and celestial body plays a specific role: Saturn is the strict daddy, Mercury is the gossipy Real Housewives cast member, Venus is the sensual lover, and so on. Suffice it to say, it's no surprise that Jupiter, the largest planet in our solar system, is personified as Very Extra.
Our ancient ancestors believed that Jupiter was the harbinger of luck, fortune, and abundance, but over time, we've learned that Jupiter is a bit more nuanced. Experiencing Jupiter is like going to a casino: It's fun and light-hearted at the start, but things can devolve into dark, depressing hedonism. Jupiter magnifies anything it touches and has the ability to amplify both pleasure and pain.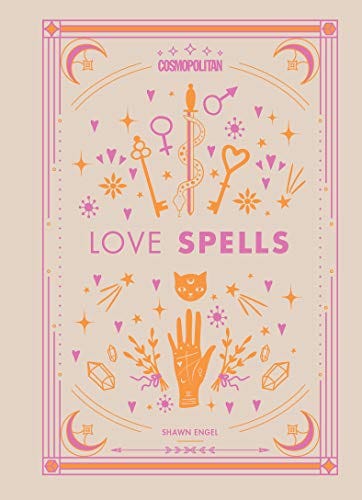 The way in which the planet carries out its role depends on which zodiac sign it occupies, which is why we track the cosmic cycles. Jupiter takes approximately 12 years to move through the full zodiac cycle, which means that it spends about one year in each sign. Since November 2018, Jupiter has been cruising through Sagittarius, the sign associated with travel, philosophy, and unabashed optimism. The energies of Jupiter and Sagittarius perfectly align, inviting us to dive head-first into spirituality, exploration, and discovery.
But now Jupiter is preparing to enter Capricorn. In some ways, Capricorn is the complete opposite of Sagittarius: While Sag is all about freedom and frivolity, Capricorn is obsessed with structure and tradition.
On December 2 at approximately 1:20 p.m. EST, Jupiter moves into stoic, earthy Capricorn to begin its twelve-month tour across Capricorn's domain. So here's what we can expect:
1. Serious Money Management
Jupiter magnifies anything and everything it touches. It can generate extraordinary abundance for solid situations, but it can also amplify challenges in a tremendous way. Jupiter last occupied Capricorn between December 19, 2007, and January 5, 2009. Because there are simply no coincidences, the Great Recession occurred exactly within that very time period. Though we hope history won't repeat itself, we can safely assume that we'll be tightening our belts as Jupiter moves through this hard-hitting earth Capricorn.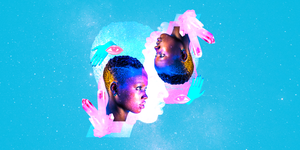 2. Societal Transformation
The last time Jupiter moved through Capricorn, Barack Obama became the 44th President of the United States. History = made. Now, 12 years later, Capricorn Jupiter is overseeing yet another Presidential election. But optimistic Jupiter isn't the only planet waiting in the wings: Stoic Saturn and transformative Pluto are also in Capricorn's domain. The last time Saturn and Pluto met in Capricorn was January 1518, which, yes history nerds, was during the Protestant Reformation when the beliefs and practices of the Roman Catholic Church were flipped upside down.
Jupiter, Saturn, and Pluto haven't aligned in the same zodiac sign since 1894 BC (yes, you read that correctly), so only time will tell what this energetic vacuum will bring in 2020. There's really no precedent for this upcoming three-part alignment between Jupiter, Saturn, and Pluto, but it's certain that we'll experience some cataclysmic changes as this cosmic soap opera unfolds.
3. Turning Your Dreams Into a Reality
While Capricorn usually has their panties in a bunch, Sagittarius is the opposite and doesn't take life too seriously. If you've just been plotzing through life by putting in minimal effort, it's time to step up your game. It's time to turn your dreams into your reality in 2020 under this goal-oriented sign. Instead of brainstorming good ideas in the shower, write a business plan, build an inventory, and put in the grunt work. Turn your side hustle into a full-time hustle!
TL;DR: While Capricorn may be harsh, you still have lucky Jupiter on your side. As long as you're willing to put in the work, this lorge boi of a planet will help you actualize your vision.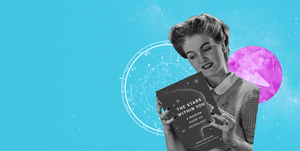 Source: Read Full Article