6 of the Most Unputdownable Recent Thriller Novels
01/29/2021
Hoping to find mystery novels that you can read all in one sitting? Here are six chilling books from recent years – from YA thrillers to contemporary classic whodunits and suspense-filled romances – that you won't be able to put down.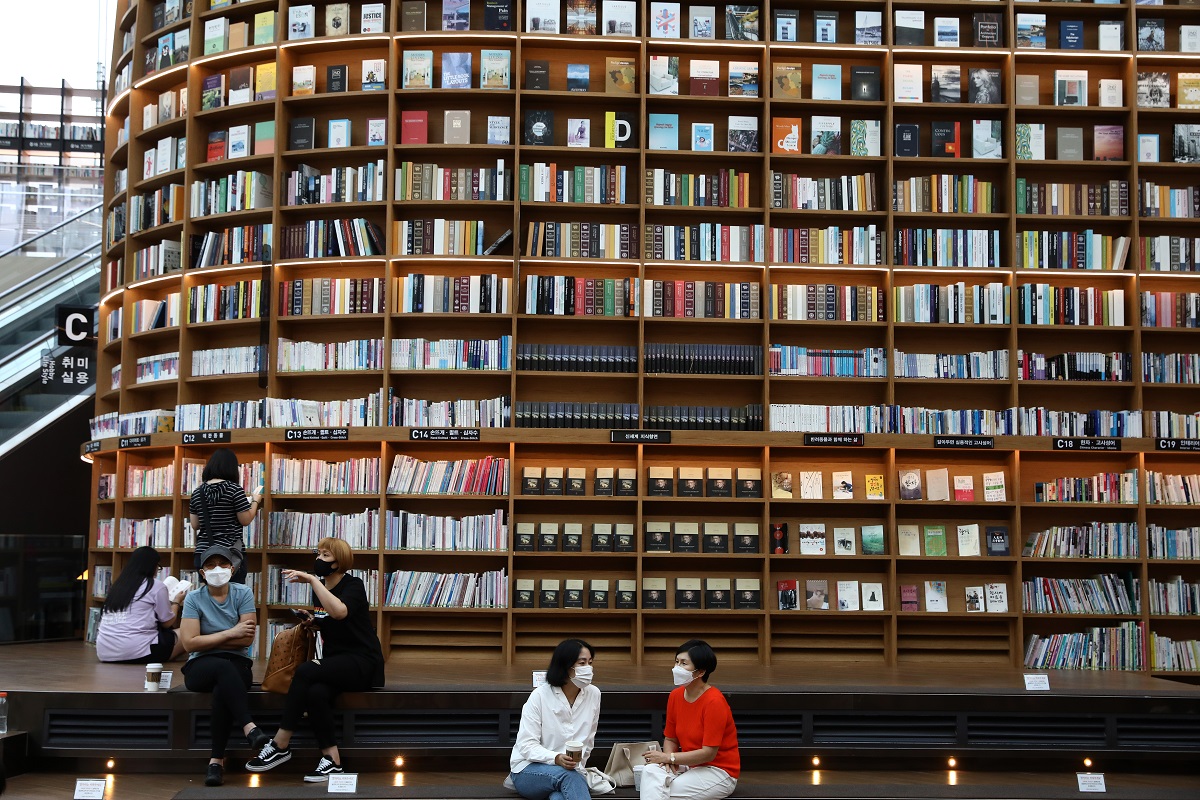 'Little Monsters' by Kara Thomas
Kara Thomas exposes the underlying darkness and intensity of high school friendships in her young adult novel Little Monsters. Kacey Young gets the dreaded position of the "new girl" in Broken Falls, Wisconsin, when she moves to live with a father she's never known and a built-in stepfamily. But her new best friends, Bailey and Jade, give her anything but a sense of comfort.
https://www.instagram.com/p/B5YdiHhg8y7/
'The Stillwater Girls' by Minka Kent
Minka Kent's The Stillwater Girls follows two women in very different situations: Wren, who's raising her younger sister in a remote cabin in the woods after their mother's sudden disappearance, and Nicolette, a wealthy woman wrestling with infertility and fears about her marriage. But the unlikely pair of survivors has more in common than they think. Fans of psychological suspense and domestic fiction will appreciate the slow creep of this novel.
https://www.instagram.com/p/Bq5rBLknl9h/
'Open House' by Katie Sise
Katie Sise's popular suspense novel Open House, set on the campus of a liberal arts college in upstate New York, follows Haley, a woman who's trying to outrun the ghost of her missing sister.
Emma, once a budding artist at the same college, disappeared under suspicious circumstances a decade earlier. When her former best friend is assaulted at her own open house, Haley believes the two events could be connected.
https://www.instagram.com/p/CHVnfykACKP/
'The Cousins' by Karen M. McManus
The Cousins is another YA winner by Karen M. McManus, the author of the smash hit teen mystery novel One of Us Is Lying. One fateful summer, three cousins are summoned to the resort island that was once their family's birthright – that is, before their aloof grandmother turned all of her children away and refused them their inheritance.
Now, the elusive matriarch wants her grandchildren to work at the resort before their senior year of high school. But why them? And why now?
https://www.instagram.com/p/CJ6pbbjAgVf/
'The Girls Weekend' by Jody Gehrman
Jody Gehrman's The Girls Weekend is a booze-soaked murder mystery in the vein of Lucy Foley, Lisa Jewell, or Ruth Ware.
June Moody, a community college English professor, loves her job. But she's been silently stewing with jealousy over her best friend from college, Sadie McTavish, for years. Still, she reluctantly agrees to visit Sadie's sprawling mansion for a college-reunion-slash-baby-shower one weekend. But instead of hangovers, the four friends are confronted with mysterious bloodstains on the wall, shattered valuables, and a missing host after a long night of partying.
https://www.instagram.com/p/CDg-0RDDIwe/
'The Last Resort' by Susi Holliday
Susi Holliday's The Last Resort is a bone-chilling mystery that makes for a dark beach read. The best-selling technothriller will appeal to fans of Agatha Christie and sci-fi alike.
https://www.instagram.com/p/CHDTbp5AOlt/
When seven strangers, all with very different motives, are invited to an exclusive island resort to test out the latest groundbreaking products from the mysterious Timeo Technologies, they think they'll be sipping cocktails by the pool in between customer satisfaction surveys. But their hosts have quite a bit more in store for them.
Source: Read Full Article