What the Tech? Richard Mille's TPT Case Material Also Makes the World's Fastest Sailboats
07/23/2021
When Richard Mille launched his eponymous watch brand in 1999, his mission statement was beautifully simple; to bring haute horlogerie into the fast-approaching 21st Century at a time when high-end watches preferred to look to the past.
Mille certainly achieved that on the movement side of things (with the help of genius-level watchmakers Renaud et Papi) but the brand's tonneau-shaped case was made of fairly conventional metals until 2005, when the RM 009 changed everything. Made from ALUSIC, a tough, ultra lightweight alloy usually reserved for satellite components, the RM009 weighed just 29g without its strap.
This experimentation with materials surfaced again in 2012 with the RM 056, which featured a case formed entirely of sapphire crystal, the material more commonly used to make a watch's "glass". The watch cost an eye-watering $1.65m USD — which was down to the two-and-a-half months it took Richard Mille's sapphire supplier to manufacture each case as well as the cost of bringing in new ultrasonic machinery.
View this post on Instagram

A post shared by Richard Mille (@richardmille)
But in 2017, Richard Mille debuted a new case material, with its RM 50-03, which uses a TPT (or Thin Ply Technology) that has been at the heart of brand's outrageous watches ever since. And if further validation of TPT's strengths were needed then SP80, a Swiss-led challenge to break the near mythical 80-knot speed record in sailing, might just provide it.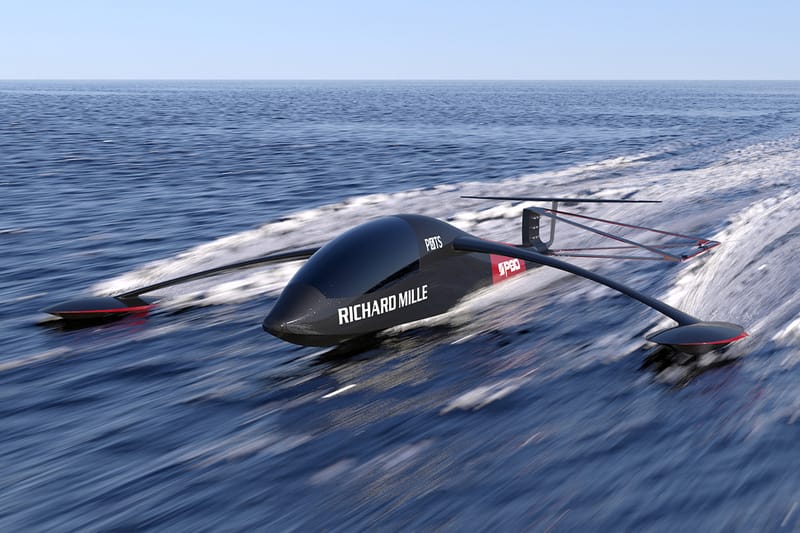 NTPT, the company behind Thin Ply Technology, is backing the Swiss team as material sponsor, supplying enough of the composite to create their futuristic craft, which aims to be pulled through the water at the equivalent of 92mph using a kite and high-tech foils, with a record-breaking run scheduled in 2022.
"It's one more demonstration that this composite is extremely strong," says Aurèle Vuilleumier, R&D Manager for Richard Mille. "If you're sailing along the water at 80 knots, it better hold." To find out more about TPT or Thin Ply Technology, HYPEBEAST spoke to Vuilleumier about the origins of the material, what the brand has learned along the way and how far they can take the composite.
The What, Why, And How
HYPEBEAST: How did you begin working with TPT?
Aurèle Vuilleumier: We came into contact with this TPT Carbon around 2013. It's slowly becoming a legend — someone in our lab had a contact with a company that was printing masts and parts for yachts. The first block that we machined in-house and made a watch out of was part of a mast, it went great.
What landed in our watches was not the very sturdy material for the mast, which is very thick, like 3cm of composites, but this Thin Ply material that's like 30g per square meter, it's like a sheet. When it's cured we have one layer of carbon composite that's 30 Microns thick, you'd need 30 of these to make 1mm.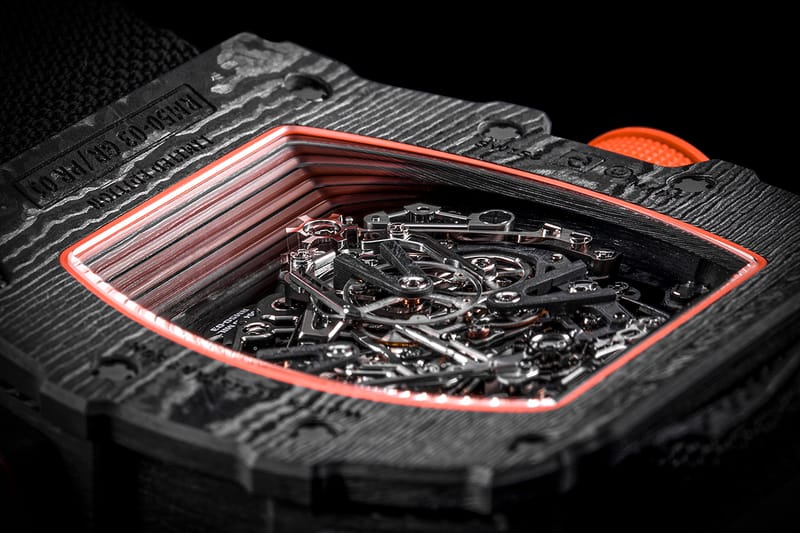 So, how does it work?
NTPT take rows of the dry fibres, put them flat and impregnate them with resin — the result is called a "pre-preg". By having these pre-pregs you have the exact ratio of resin to fiber in a single layer and its unidirectional, so you have all of the fibres in the same direction. That gives you a sheet of material which can be unrolled and then the next layer is stacked on top at 45 degrees in the next direction and so on. The reason for this is it gives you a block with isotropic properties in all planes. The design driver was the technical part, the strength-to-density ratio, its resistant to wear as well, once cured too.
The stacked layers are then loaded into a large autoclave which exposes the layers to a vacuum to remove any air pockets before the material is cured under heat and pressure for more than eight hours, at around 100 degrees with a positive pressure of between five and seven bars.
But why go through the complicated process of constructing solid objects from thin sheets when bulkier, structural composite materials already exist?
For the watches, we have [case] components that are not [measured in] metres, but are centimetre to millimetre size, so the layers of composite that you might use to make the chassis of a car are too big, because you you would have just one ply for your watch and that's not the idea. So using these very thin plys that are made for the sails allows us to stack many, many, many layers to create a material that can be machined and has interesting properties, quite resistant in all directions or isotropic.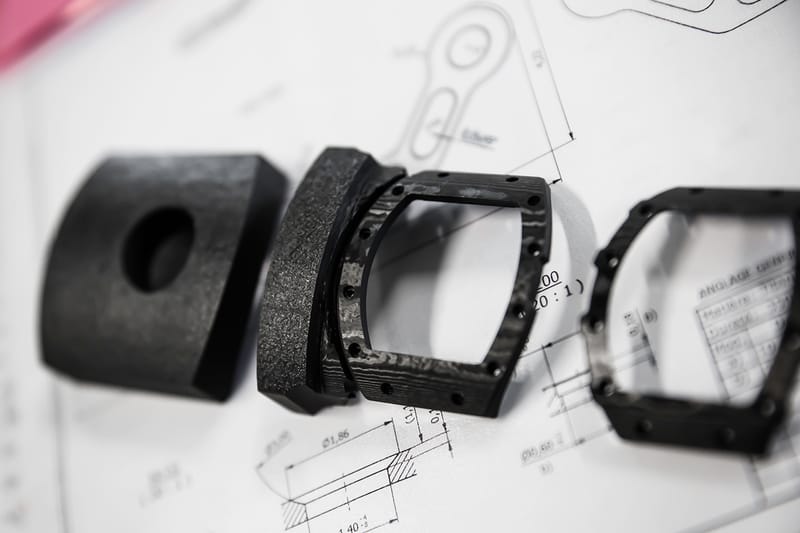 The finished material, once machined, reveals its layered structure on one plane but, unlike the telltale "weave" of carbon fibre, features an irregular "grain" pattern on the perpendicular plane, which is usually shown off on the bezel.
The Details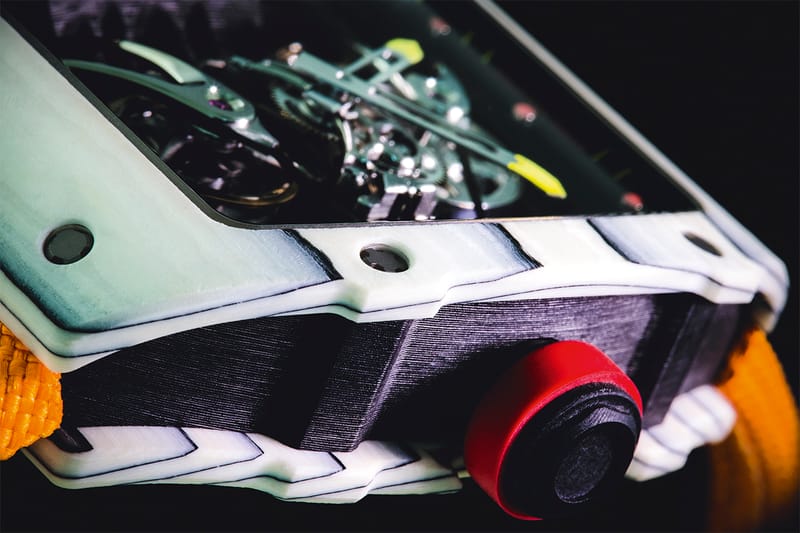 Do you have much control over the finish?
We have a huge freedom of the direction of the fibers we can apply and with all the experience we have we can really plan where the layers will land, so when we machine the bezel of the watch from the block we'll land with the patterns at the right point. For me, as an engineer, it was a new world to add the aesthetics into the equation.
And how about the more colorful styles?
The first TPT was a black material, something determined by the dominant color of the carbon fibers. But we started to experiment: the next step was to go to quartz fibers, and quartz is a little bit white, a bit translucent, it lets light through, which means you can color the resin with a dye."
We always try to set the bar really high, so the first non-black watch was the RM 27-02, the thought being that if we can make it white, we can make it any color. So now, many, many developments later we have a third resin, which is excellent because we can mix the colors, we can stack different colors together.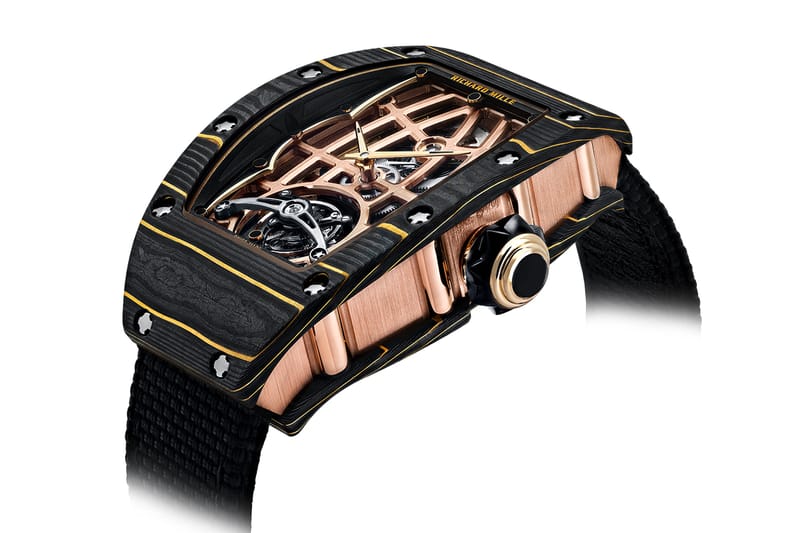 Some of the models are finished with precious metals, too. How are they incorporated?
A very big step for us was to add layers of gold in the composite, the RM 74-02 is one example. It's a huge challenge because, as a noble material, gold doesn't want to oxidize or get glued together. It was a long development, but now it's under control.
The Future
With so much control over the material, what do you have planned?
New things? We have the Starry Night RM 07-01, which has diamond setting added on top of the material, being able to machine the pieces to Micron precision opens the door to many things.
"Interview has been condensed and edited for clarity"
Source: Read Full Article