We Talked With the Queens of RuPaul's Drag Race Season 13, and Trust Us, You're Not Ready
12/31/2020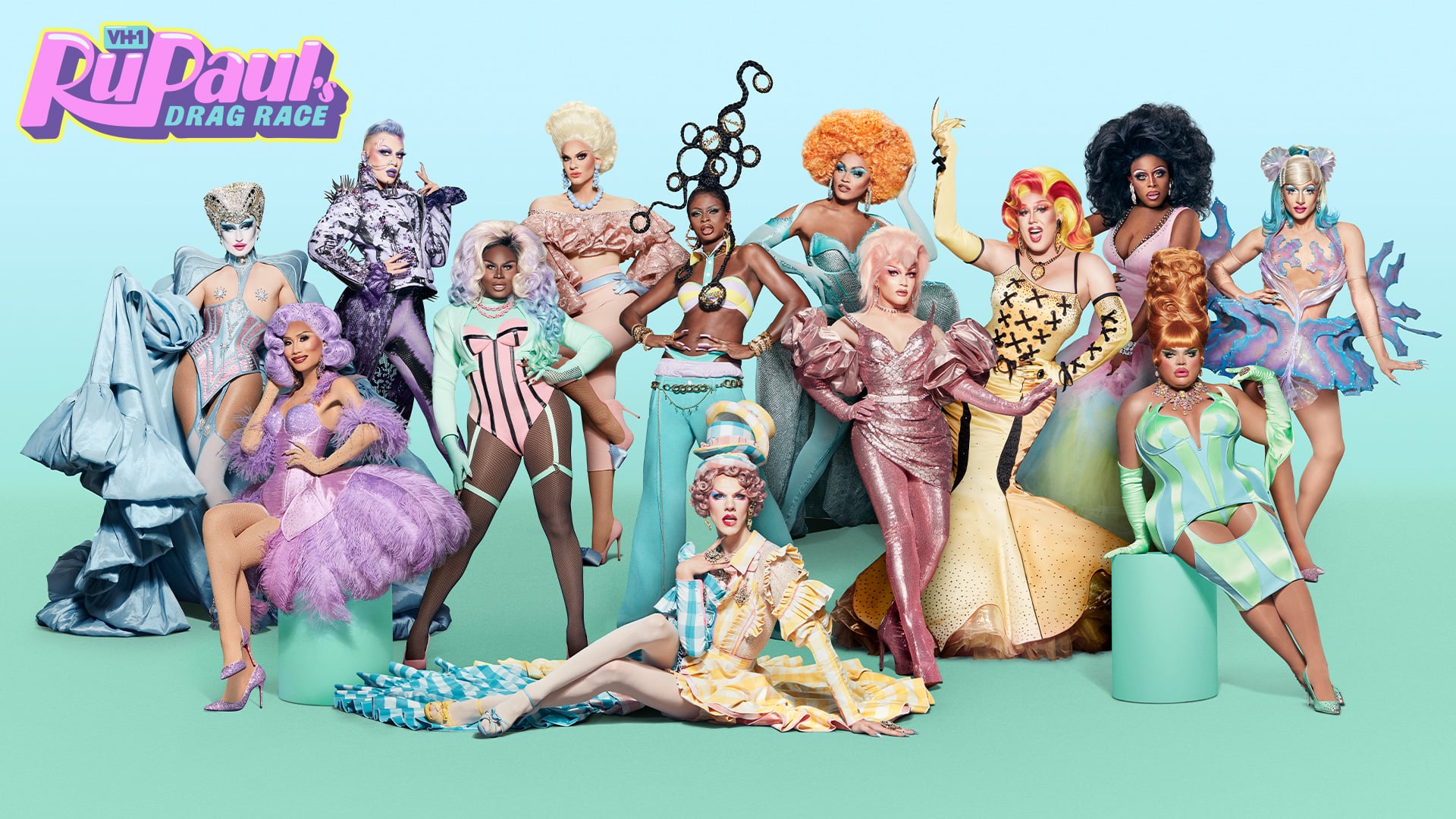 Image Source: VH1
When it comes to RuPaul's Drag Race a few things are certain: a queen will miserably fail a sewing challenge, someone's "Snatch Game" will fall flat, and there'll be several GIFable moments we won't be able to pass up. What's also true is that no matter how well the queens get along, season 13 is certain to be full of drama thanks in part to the shocking twist that they will have to lip-sync for their lives upon arrival — you know, in addition to all the other tricks and twists host RuPaul is bound to throw at them. Ahead of the Jan. 1 premiere, we chatted with Kandy Muse, Denali, Gottmik, Elliott With 2 Ts, Tina Burner, Kahmora Hall, Olivia Lux, Tamisha Iman, Rosé, Symone, Joey Jay, LaLa Ri, and Utica Queen, and they all shared similar sentiments about what it was like walking into the Werk Room for the first time.
"[From] the second you walk in, you're just overstimulated, but you also have to hit your mark and remember what you were going to say," Elliott With 2 Ts told POPSUGAR. "It's so big! There were 300 things going on in my head all at the same time. I personally was just trying not to fall, pass out, or have a panic attack." While some were worried about forgetting what they were going to say upon their entrance, others were worried about simply fitting into the room.
"I looked around the corner and I went, 'Am I going to fit through there?' I'm so tall when I have everything on," said Tina Burner, who is 6'3″ out of drag. "It's a surreal feeling, that's the only way to describe it. It's just like, 'I'm inside a game right now. It's Jumanji, and it's time to go because I'm coming for you.'"
And if you thought the scenes of the queens fighting for makeup stations after settling into the Werk Room were all for show, think again. "I walked in and all I could think about was, 'I need to get ready in those mirrors immediately. I can't be one of those b*tches that sits in the corner on their individuals. I need to be in that f*cking mirror,'" Gottmik shared. "I was going in and I sprinted to those mirrors. I was obsessed."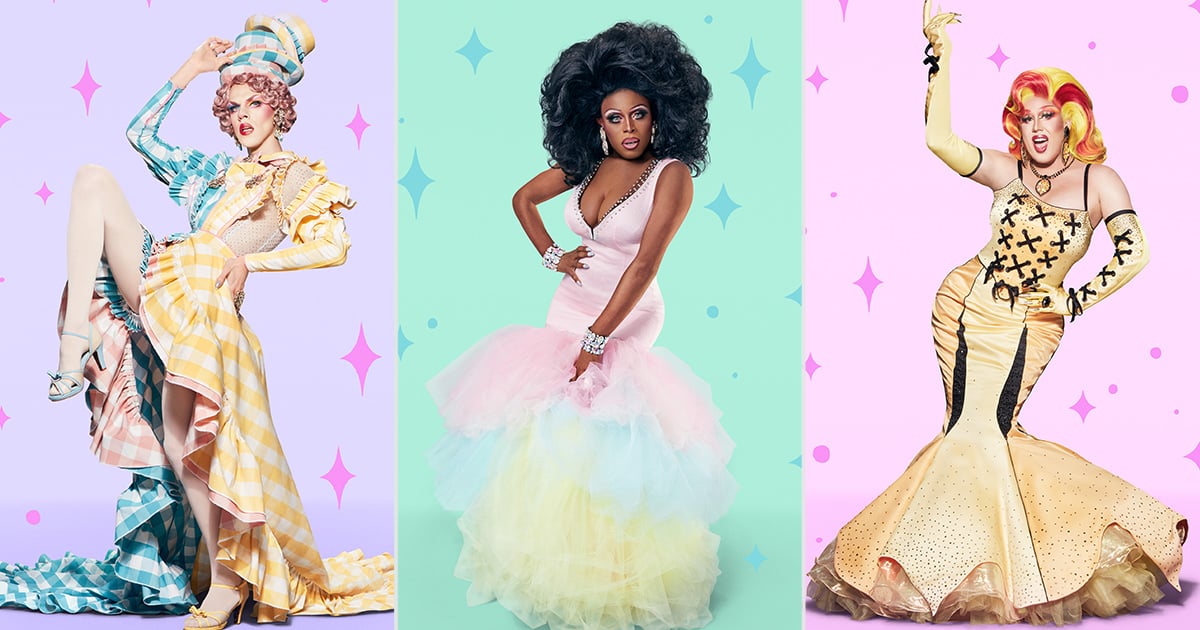 Image Source: VH1
The show's Werk Room and space were a bit different this year as the queens had to film during the COVID-19 pandemic. All necessary precautions were taken to ensure the safety of the queens and crew, and even though they all agreed that they felt safe during production, their loved ones were always on their mind. "I was having a couple of difficult moments on the show," Utica Queen revealed. "I have a lot of family that are on the front lines with the COVID-19 treatments and I'm also a caretaker for my roommate, so I was worried about her. It was wonderful that Drag Race offered an escape from this crazy, crazy world that seemed like it was falling apart. To be able to be put in this art bubble to create the best version of yourself you could imagine, it was just magical."
However, when it came to the show's big twist that they would have to lip-sync for their lives when they arrived, the group didn't have much time to prepare. "Your entrance [is your] first time meeting the world, so when we got the twist, I was very much like, 'Oh my god, I am not in a lip-syncable outfit in any way,'" Denali explained. "It was honestly my biggest fear in my life being realized right then and there."
Joey Jay added: "In that moment, I didn't care how good the TV was. In the moment, I was distraught, but then the next day you're like, 'This is going to be sickening.'"
What really makes a good lip sync — besides a queen's abilities, of course — is the song choice. Over the course of Drag Race, there have been some absolutely iconic battles, but there have also been a few duds. The season 13 queens have their own ideas about what makes an ideal lip-sync song. "I would love to twirl to 'Black and Gold.' There's a cover by Brenna Whitaker that I really love," Olivia Lux divulged. "It's big and brassy and jazzy and I just live for it. There's also an intro in the track, and drag queens love intros."
While some queens prefer something they can stunt and twirl to, others prefer a ballad instead. "My favorite lip sync would be 'Last Dance' by Donna Summer. You know what I'm saying? Who would expect that to be an ideal lip sync?" shared Tamisha Iman. A classic lip-sync for a queen who describes her drag as "historical."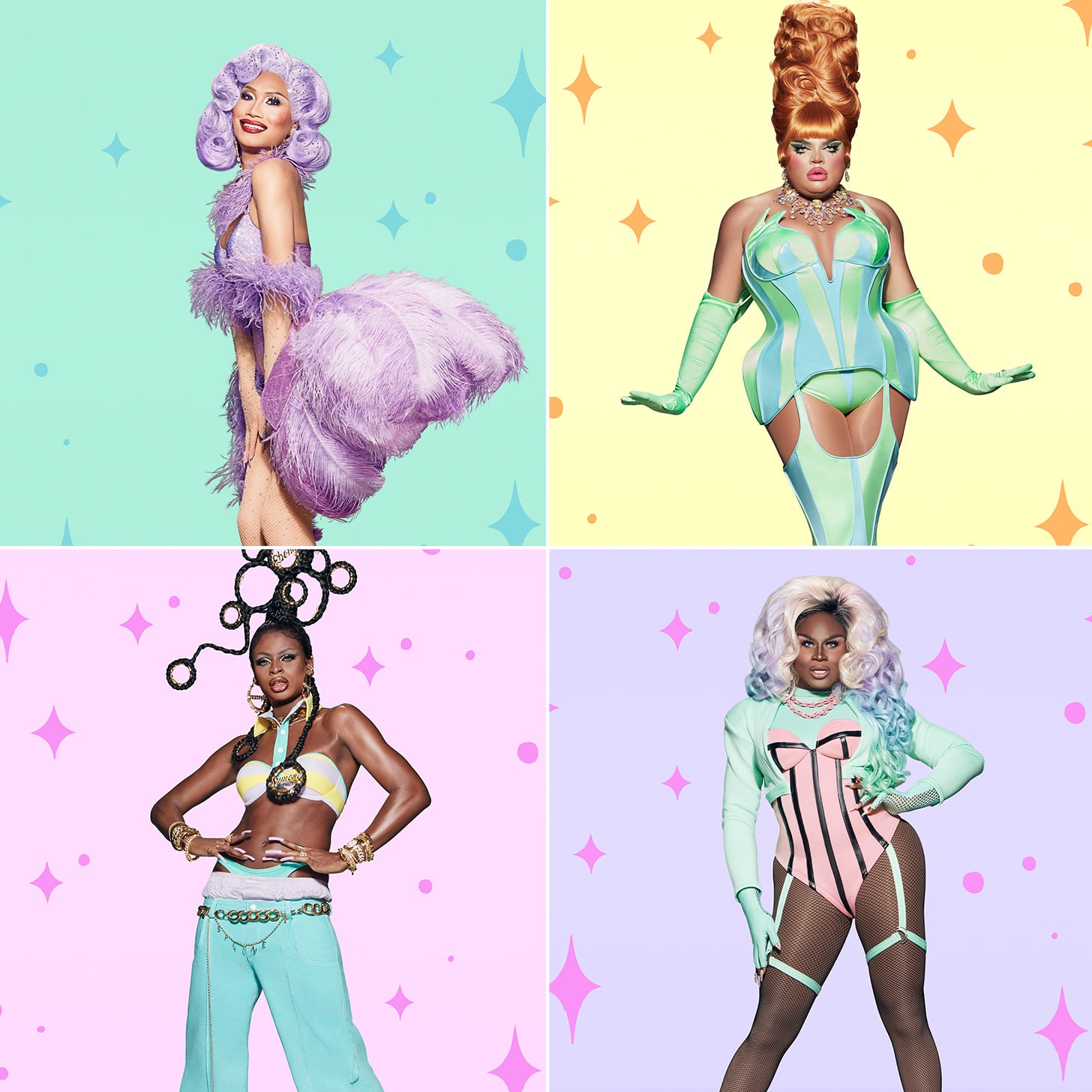 Image Source: VH1
Then there's the runway theme, where the contestants are given a theme to follow for their outfits on the main stage in the runway portion of the show. Every now and again, there's a "Night of 1,000 Madonnas" situation, in which the queens end up with the same outfit idea. When it came to the season 13 queens' favorite runway from past seasons, quite a few chose season 11's zodiac theme. "I am a Gemini through and through," Rosé said with a laugh. "I immediately just get all these wild ideas, especially now after having done my own season. I hear something and I just think, 'What would I do? What I do?' It was so cool."
Unlike some of the other queens, LaLa Ri's favorite runway comes from season 12. "The all-black runway situation," LaLa Ri stated. "I love all-black situations."
In addition to having their favorite runways from past seasons, the queens of season 13 also looked to past queens for inspiration. "Alyssa Edwards is my number one all-time favorite," Symone disclosed. "Shea Couleé is the blueprint of how I could envision being on the show and do what I do. Then, Naomi was one of the first people I saw on the show that really changed my perception of drag."
While Kandy Muse has drag family ties to season nine's Aja and season 12's "fierce Broc-ally" Dahlia Sin, it's season four's Willam that Kandy looks up to. "There's nothing more rockstar or badass than being disqualified from Drag Race," Kandy responded concerning Willam's time on the show. "How she's a businesswoman and has been working since her season, I think that is so applaudable. Any girl that has walked out of that show and has really had a strong, successful career I look up to, because that's what you want when you go into Drag Race. You want to have a long-lasting career."
Kandy isn't the only queen that has drag family ties to previous or current queens. Symone is a member of the House of Avalon, just like season 12's Gigi Goode, and LaLa Ri is drag daughter to Tamisha Iman. Although contestant Kahmora Hall's drag mother, Tajma Hall, hasn't been on Drag Race, her house has made an impact. "Though she has no connections to the show, four of her drag daughters have been contestants," explained Kahmora. "Dida Ritz from season four, Naysha Lopez season eight, our winner Jaida Essence Hall season 12, and now me. I think it's a true testament to the hard work and love that she's taught us and I'm so excited to continue on the legacy."
Only time will tell which of the 13 queens will snatch the crown and title of America's next drag superstar. Although we won't name our favorites, we will say that the entire group is filled to the brim with charisma, uniqueness, nerve, and talent.
Source: Read Full Article