These Anti-Abortion Picketers Lost In Court So Might Now Appeal To The United Nations
07/24/2019
Two picketers convicted of breaching safe-access zones outside abortion clinics lost their High Court appeal, and could now be taking their grievances to the United Nations Human Rights Council.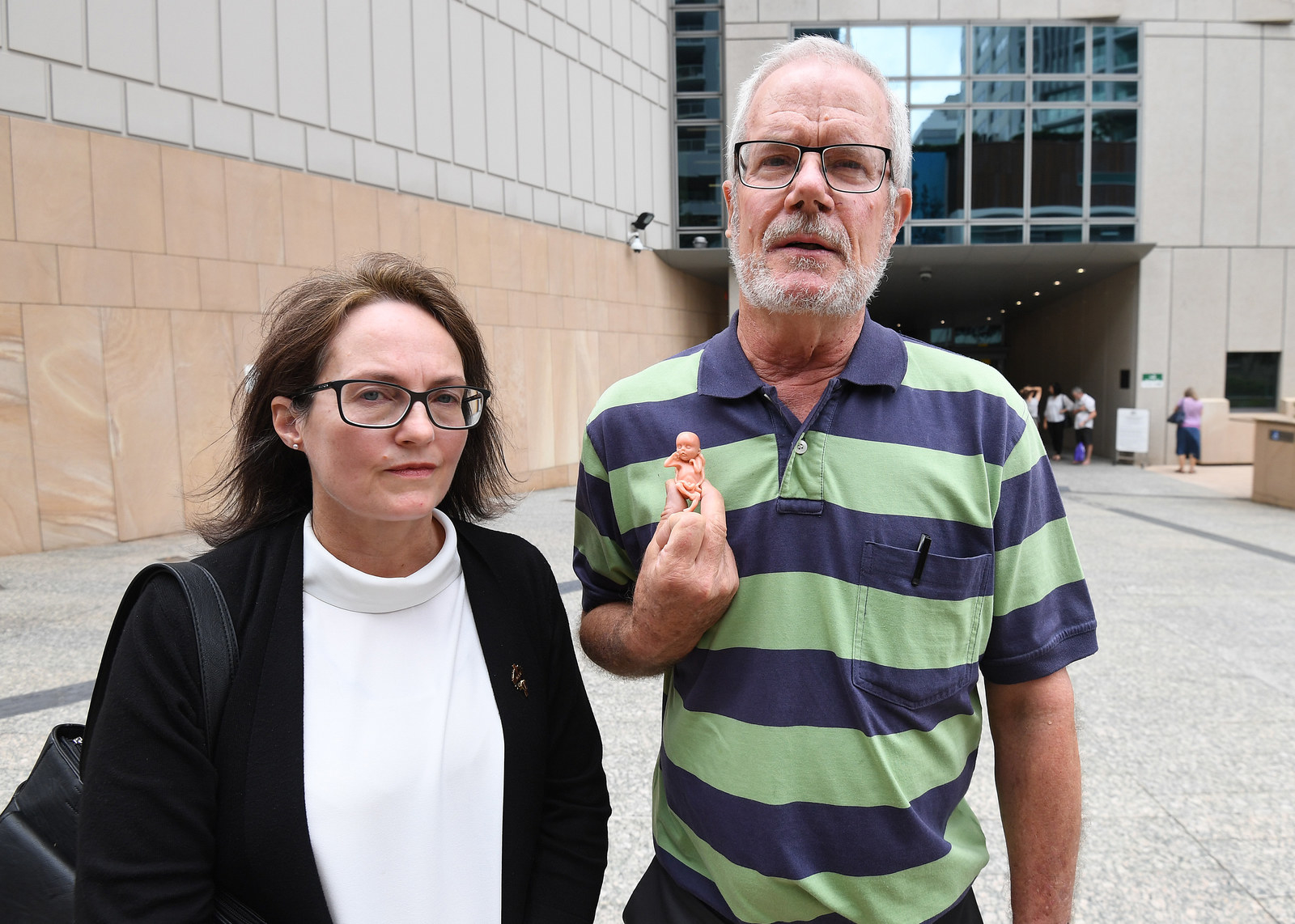 Anti-abortion protesters Graham Preston (right) and Kathleen Clubb leaving the High Court in Brisbane, Wednesday, April 10, 2019.
The High Court in April ruled against two anti-abortion activists — Victorian woman Kathy Clubb and Queensland man Graham Preston, whose lawyers argued buffer zones, which were established to protect patients and staff from harassment and intimidation, infringed on their right to freedom of political communication.
Clubb became the first person in Victoria to be charged under laws passed in 2015 that make it illegal to protest within 150 metres of an abortion clinic, and was found guilty in October 2017 of one charge of prohibited behaviour within a safe-access zone, for approaching a couple outside East Melbourne Fertility Control Clinic and trying to hand them pamphlets. The mother of 13 was fined $5,000.
Preston is from Queensland but was convicted and fined $3,000 in 2016 for breaching the Tasmanian safe-access zone laws in 2014 and 2015.
The pair's High Court challenge was one of many "strategic cases" funded by an Australian Christian Lobby (ACL) initiative, the Human Rights Law Alliance — a team of Christian lawyers who fight to protect "religious freedom and fundamental rights in the courts of Australia".
The lobby's managing director Martyn Iles said the organisation was now looking to take the case abroad.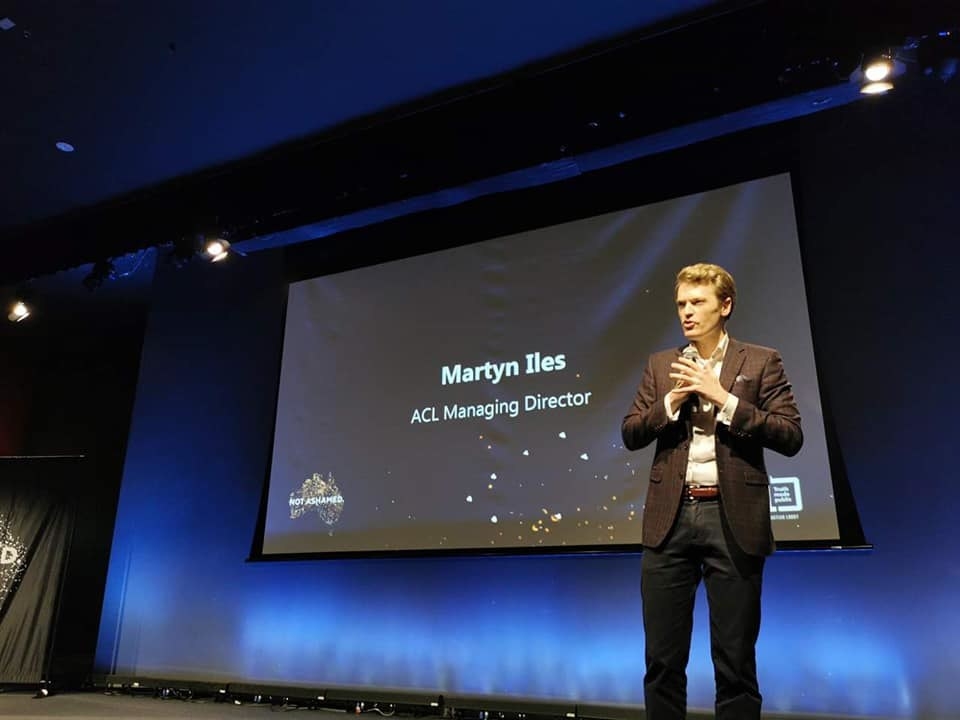 "Domestic legal remedies have been exhausted," Iles told BuzzFeed News. "We would appeal to the United Nations human rights tribunal. Their decision is not binding but it is an avenue we're exploring."
Closer to home, some lawyers are worried the lobby's push to expand religious freedoms in Australia could see a similar case to Clubb's prosecuted against safe-access zones on slightly different grounds.
In a June newsletter to its members, the ACL asked for donations to "protect religious freedom" after the High Court "upheld that Kathy Clubb was a criminal for sharing her belief in the value of life within an abortion zone".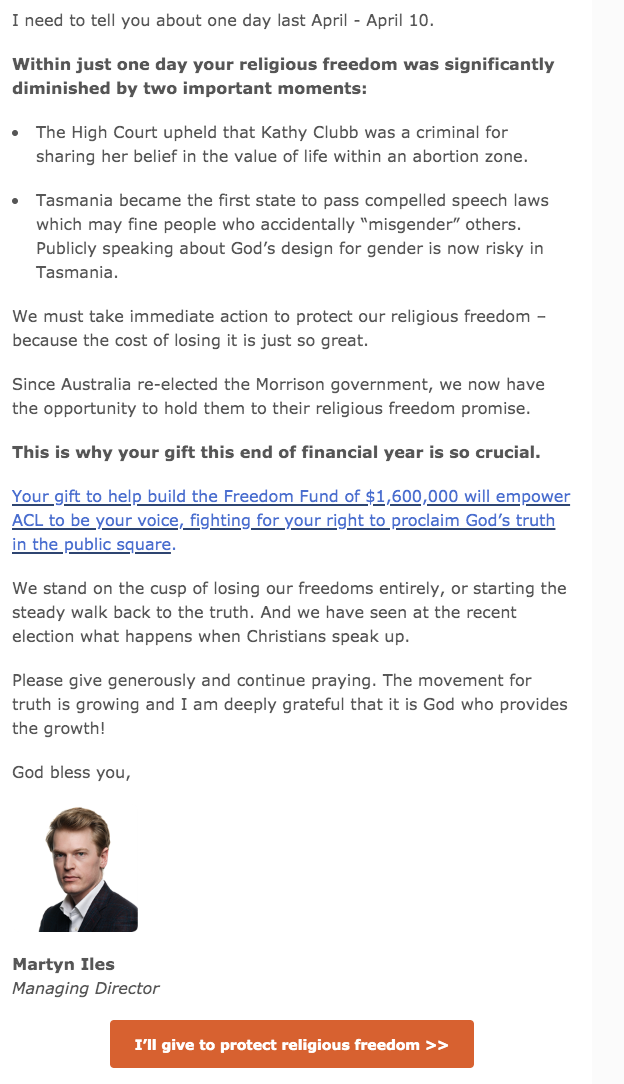 A newsletter sent to the ACL's mailing list.
The ACL has flagged that if the government did not introduce stronger religious freedom laws, it could lose the lobby's support in the future. The lobby recently raised more than $2 million in legal fees for rugby player Israel Folau, who was sacked in May after posting an Instagram message­ stating that homosexuals would go to hell.
Lee Carnie is a senior lawyer at the Human Rights Law Centre and director of legal advocacy at Equality Australia and believes the lobby's push to expand religious freedoms would threaten safe-access zones.
"The ACL has been campaigning for broad and unfettered freedom of speech and religious freedom laws, which would seek to override state and territory protections from discrimination or hate speech, as well as potentially overriding other laws such as safe-access zones, which protect people from harassment and abuse when accessing reproductive healthcare." Carnie told BuzzFeed News.
"We don't know exactly what the ACL is calling for but from their public comments it seems to be a broad positive right to freedom of religion, which would allow people of faith to manifest their faith in public without any limitation on that right when necessary to protect the rights and freedoms of others in society.
"Unfortunately a lot of the recent debates from religious lobby groups have been about women's rights and LGBTQIA+ people's rights."
Clubb's High Court challenge was brought on the basis of a "breach of the right of freedom of political communication" under the Australian Constitution, but if the laws Carnie has hypothesised are passed, a similar case could be prosecuted arguing the zones impinge on freedom of religion.
"While there is an absolute right to hold a religious belief, and people should be able to express their religious beliefs, the law currently intervenes where it is reasonable and necessary to protect people from harm and discrimination," Carnie, who uses the pronoun they, said.
"The Australian government has so far ruled out the ACL's demands to entrench religious freedom laws, which would override the rights and freedoms of others, and has committed to consultations with religious groups and other stakeholders, and we hope the Australian government will continue to listen to the voices of the majority of Australians who support fairness and equality."
But Iles said the issue of safe-access zones has now become a "policy" rather than a "legal" challenge for anti-abortion advocates.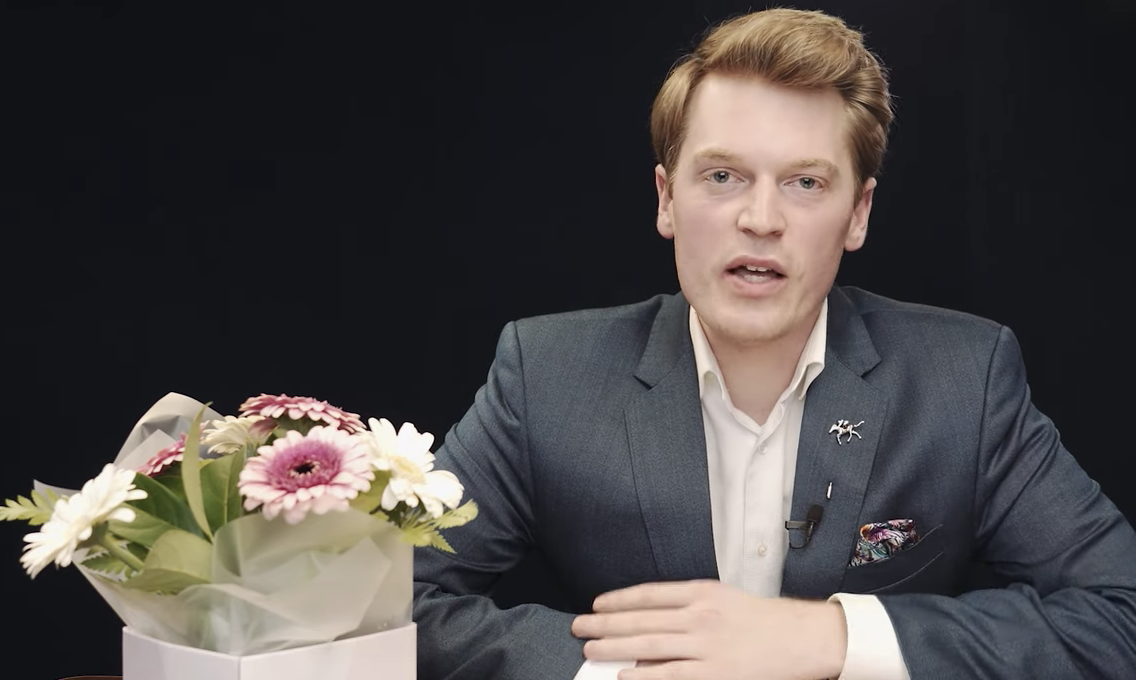 "I think the constitutional avenue, unless there's a better lawyer than myself who thinks otherwise, is pretty well closed." he said. "I hadn't thought of a religious freedom bill which has a section within it that renders state laws invalid so far as they impinge on religious freedom, and a bill like that is a hypothetical possibility, but I think very unlikely."
Iles said that attorney-general Christian Porter had this month expressed "no interest at all in the principle of overriding state law" after advocates warned an expansion of religious freedom laws could undermine state protections against discrimination on the grounds of sex or sexuality.
But Iles said there were other cases related to abortion the fund could fight.
"Overwhelmingly the legal defence fund is a shield rather than a sword," he said. "It is for defensive cases where people say they have been discriminated against because of their religious beliefs… so for abortion there could conceivably be conscientious objector cases for a midwife or doctor who object to the procedure.
"We've only funded defensive litigation so far and that is the kind of approach we'd take."
More on this
Two Anti-Abortion Picketers Just Lost Their High Court Challenge

Gina Rushton · April 10, 2019

This Is Why Australia Refused To Sign On To A United Nations Statement Calling For Safe Abortion

Gina Rushton · March 11, 2019

A Woman Fined For Her Anti-Abortion Protests Is Trying To Overturn Safe Access Zones Around Clinics

Gina Rushton · April 9, 2019

This Footage Shows A Woman Begging Religious Picketers To Leave Her Alone As She Enters An Abortion Clinic

Gina Rushton · June 12, 2018

This Woman Was Sexually Assaulted And Then Harassed By Picketers When She Had An Abortion

Gina Rushton · June 13, 2018

Opinion: Everyone Is Wrong About Israel Folau

Lane Sainty · June 27, 2019
Gina Rushton is a reporter for BuzzFeed News and is based in Sydney.
Contact Gina Rushton at [email protected]
Got a confidential tip? Submit it here.
Source: Read Full Article