There Are Tons Of Peppa Pig Fan Accounts Popping Up And They're Coordinating In A Group Chat
07/25/2019
As some of you may know, Peppa Pig just dropped an album and had a lowkey feud with Iggy Azalea.
Basically, everyone stans Peppa because her music slaps.
Now there are fan sites for Peppa – in the style of K-Pop fansites, which post updates and photos.
Aaron, 16, from Ireland, told BuzzFeed News he started an account because Peppa Pig released her new album and everyone on Twitter was talking about it.
He said: "I thought it would be funny to pretend Peppa was a K-Pop Idol, so I decided to make a Peppa Pig fansite account.
"Instantly my account blew up, I was only expecting maybe a couple of my friends to find it funny but to my surprise thousands of people did.
"I gained 9000 followers in 48 hours and I have multiple tweets with likes ranging from 1000-200,000. I'm honestly still kind of shocked."
When asked why the fan account was called Peppa Bacon he said: "Bacon is made from pig meat and to many is delicious, this shows that even when Peppa dies she will be enjoyed by many."
But Aaron's Peppa Bacon account is only the start. Lots of other people were inspired to create their own fan accounts, and they have a group chat to make sure that Peppa isn't in two different places at the same time.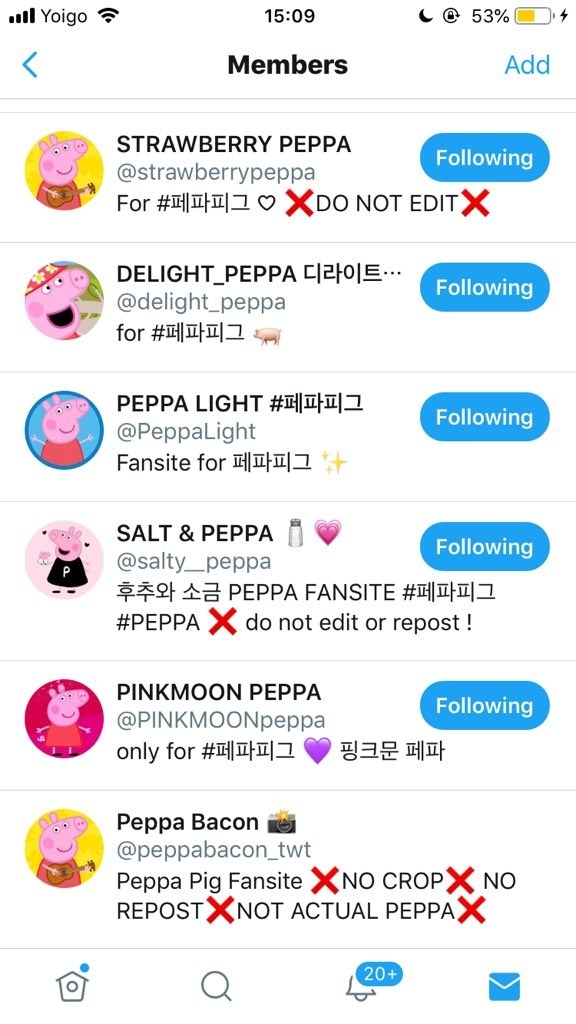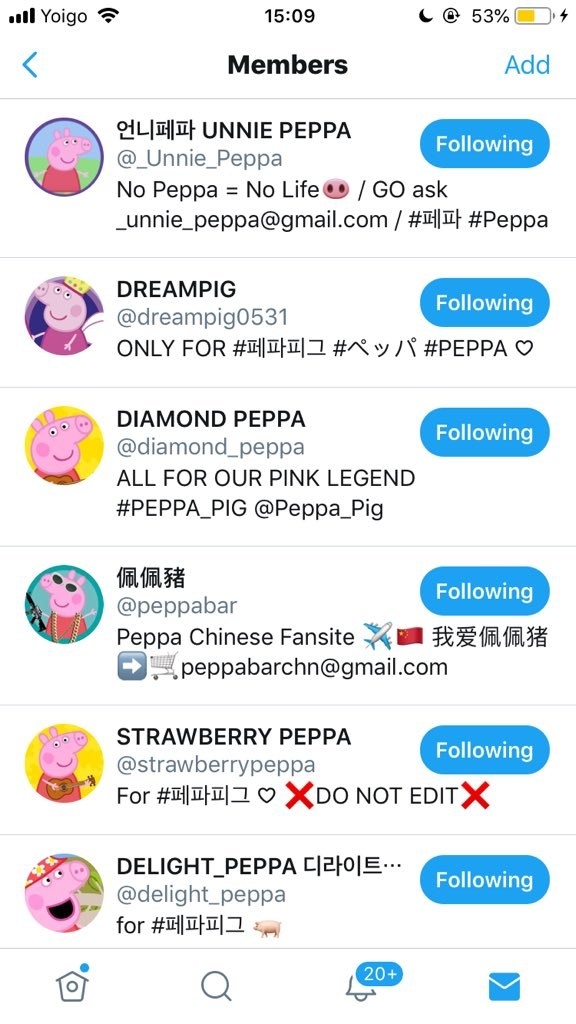 Aaron said: "My favourite responses are probably the people who also made Peppa accounts. Since this account and another account kind of blew up on K-pop Twitter tons of other Peppa accounts have popped up.
"We even have a group chat to make sure Peppa isn't in two places at once."
In this instance Aaron's Peppa Bacon said Peppa was in Disneyland.
Oh and BTW Peppa is bisexual.
A 16-year-old from the Philippines, who's behind another account called Dreampig, told BuzzFeed News that once they saw Peppa getting a lot of attention in the K-Pop community they decided to also create their own fan account.
They said, "One day I just thought it would be funny if I made a Peppa fansite not really thinking it would blow up… others started to make more Peppa fansites and it was fun reading the reactions of the community and how they just accepted it and went with the flow."
There are even Peppa Pig news accounts: This one is a spin-off of Koreaboo, a Korean pop culture news site.
Aaron said he loves that everyone finds it funny. He said the response has been crazy but hilarious at the same time.
Most of the Peppa accounts seem to have Peppa collaborating with artists, some of which the fan account holders themselves stan, so they've been using the opportunity to promote their faves.
Aaron said: "I also love the people who ask me about what groups Peppa stan, It's so funny to just come up with collaborations. So far Peppa has collaborated with all of Loona, Weki Meki, BTS and Blackpink.
"My favourite artists are Weki Meki, Twice, Loona, Everglow, Iz*One and Honey Popcorn.
"I've been promoting Weki Meki a lot and although Loona aren't my number one group I've been using them a lot since their fandom is known for having a weird sense of humor.
"My promoting has been working too, a fancam I used gained 200k+ views in a day."
And on Spotify, people have noticed that there's an official Peppa Pig radio created by Spotify.

Listen to My First Album here.
Ikran is a reporter for BuzzFeed News and is based in London.
Contact Ikran Dahir at [email protected]
Got a confidential tip? Submit it here.
Source: Read Full Article