The World's Worst Cat! Plus, A Puppy Bowl Preview — This Week on "Did You See This?"
01/31/2020
From the stories making headlines to what's trending in pop culture, jump in our group chat & catch up on everything you might have missed this week. Watch new episodes of "Did You See This?" weekdays on Facebook Watch.
Billie Eilish had a big week and the internet is fighting about Friends again, but we can't stop talking about this adorable cat that's kind of a jerk. Keep scrolling for full episodes on the stories that dominated our feed this week.
A scouting report for the big game…
Salvador Dolly, a mustachioed dog named for her uncanny resemblance to the famous surrealist artist, went viral over the summer and has landed a spot in the Puppy Bowl!
"Oh man, I saw the dog and I was so jealous that the puppy's facial hair was more impressive than mine," comedian Misha Han joked.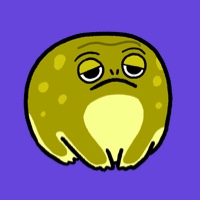 None
Contact Josh Billinson at [email protected]
Got a confidential tip? Submit it here.
Source: Read Full Article