The Mother Of The El Paso Shooting Suspect Called Police Worried About His Gun Before The Attack
08/08/2019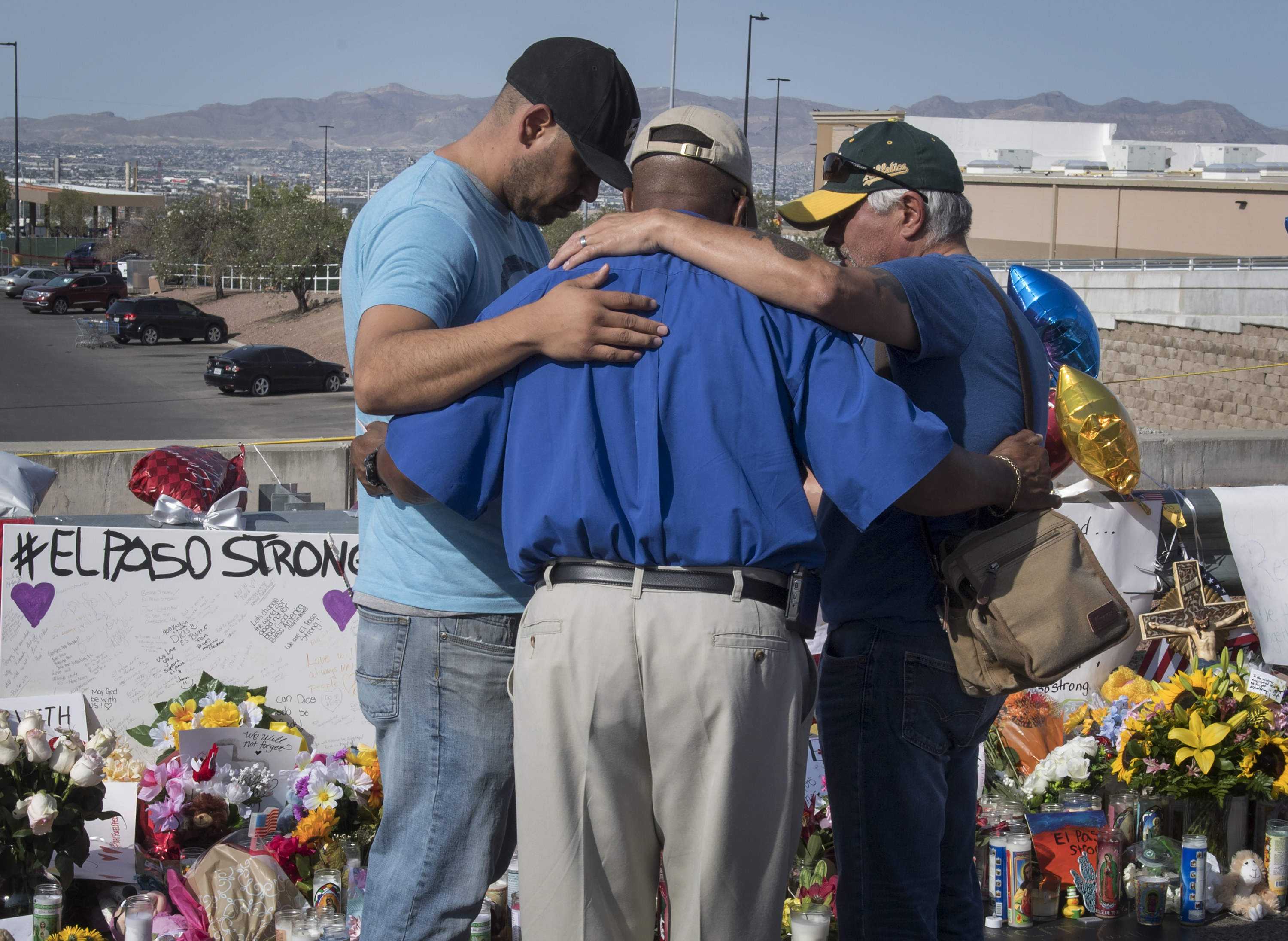 People pray at the makeshift memorial for victims of the shooting in El Paso.
The alarmed mother of the El Paso mass shooting suspect called police about her son just weeks before dozens of people were killed at a Walmart, an attorney for the family confirmed to BuzzFeed News.
Worried about Patrick Crusius owning an AK-style rifle, the 21-year-old's mother phoned the Allen Police Department, attorneys Chris and R. Jack Ayres, who are currently representing the Crusius family, told CNN.
The suspect's mother, attorneys said, was concerned about his lack of experience and maturity in owning the weapon.
It's unclear if it was the same weapon used in Saturday's attack.
Chris Ayres confirmed the call to BuzzFeed News but declined to provide additional details. Attorneys told the network the suspect's mother spoke with a public safety officer about her concern, but was told that the gun was legally purchased and Crusius was allowed to own the rifle.
A resident of Allen, authorities say Crusius drove more than 600 miles across Texas to El Paso to launch his deadly attack on Saturday. Allen police officials did not immediately respond to BuzzFeed News requests for comment.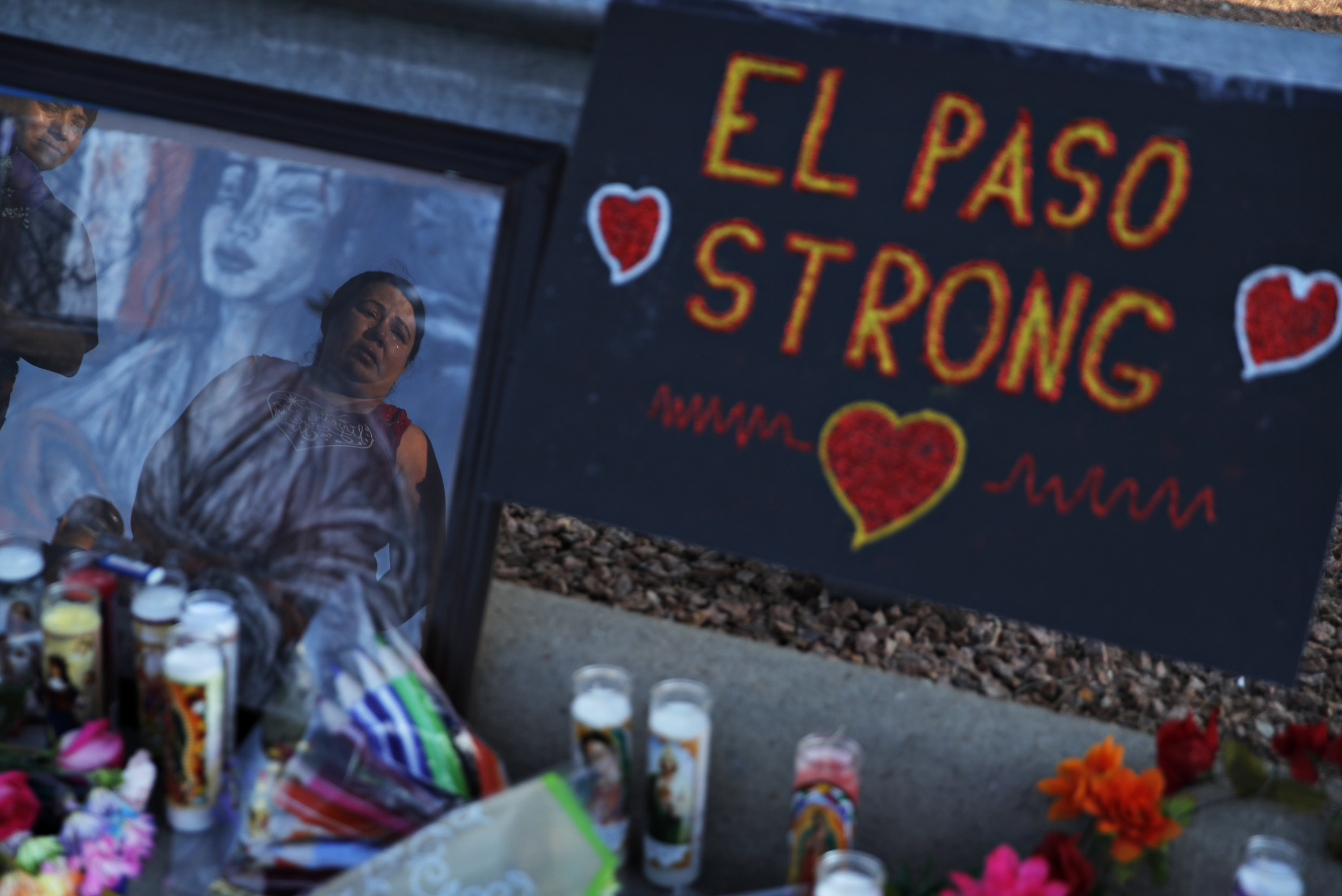 El Paso Police said the AK-47-style rifle had been legally purchased by the suspect. Under Texas law, a gun owner needs to be 18 years old to buy a rifle and 21 years old to buy a handgun.
Attorneys for the Crusius family told CNN the mother's call was "informational" only, and the suspect had not shown any "volatile, explosive, erratic" behavior.
Twenty-two people were killed in the Saturday afternoon massacre, in a shooting that is being investigated as a hate crime and act of domestic terrorism.
In a four-page page manifesto left behind by the shooter, the suspect praised the Christchurch, New Zealand, shooter and ranted against immigrants, and Latinos with white supremacist rhetoric.
Days after the shooting, Crusius' family released a statement condemning his actions.
"Patrick's actions were apparently influenced and informed by people we do not know, and from ideas and beliefs we do not accept or condone," the family said in a statement issued Tuesday. "He was raised in a family that taught love, kindness, respect, and tolerance — rejecting all forms of racism, prejudice, hatred, and violence."
More on this
At Least 22 People Were Killed In A Shooting In El Paso, Texas, That Officials Described As A "Hate Crime"

Julia Reinstein · Aug. 3, 2019

People In El Paso Are Afraid To Go To The Grocery Store After A Domestic Terrorist Targeted Their Town

Brianna Sacks · Aug. 6, 2019

The Suspected El Paso Terrorist Said He Was Motivated By A Hatred Of Immigrants

Brianna Sacks · Aug. 4, 2019
Mexico
Salvador Hernandez is a reporter for BuzzFeed News and is based in Los Angeles.

Contact Salvador Hernandez at [email protected]

Got a confidential tip? Submit it here.
Source: Read Full Article