Taylor Swift's Song, "I Forgot That You Existed," May Shade Calvin Harris Three Years After Their Split
08/23/2019
If you weren't already aware, today Taylor Swift released her instantly-iconic seventh album, Lover.
https://instagram.com/p/B1fgxY-DsvJ/
The album contains love songs, breakup songs, grade A bops and even a "thought experiment" examining how her career might have been different had she been a man.
https://instagram.com/p/Byqi9nGD8gb/
But the album's opening song, "I Forgot That You Existed" has really got everyone talking. Specifically, because it appears to address Taylor's ex-boyfriend, Calvin Harris.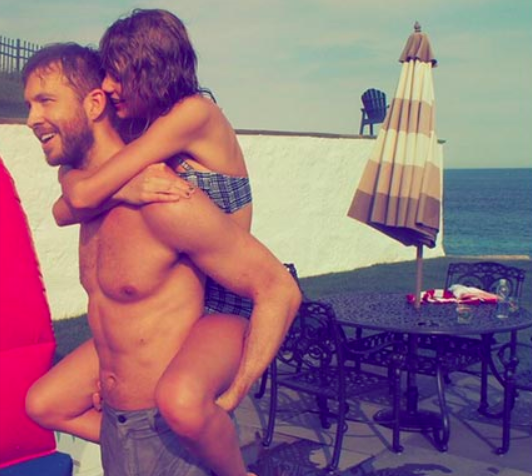 You might remember that the pair dated for 15 months before splitting in 2015, and while their breakup initially seemed amicable, things quickly went south. And the song appears to address all of it.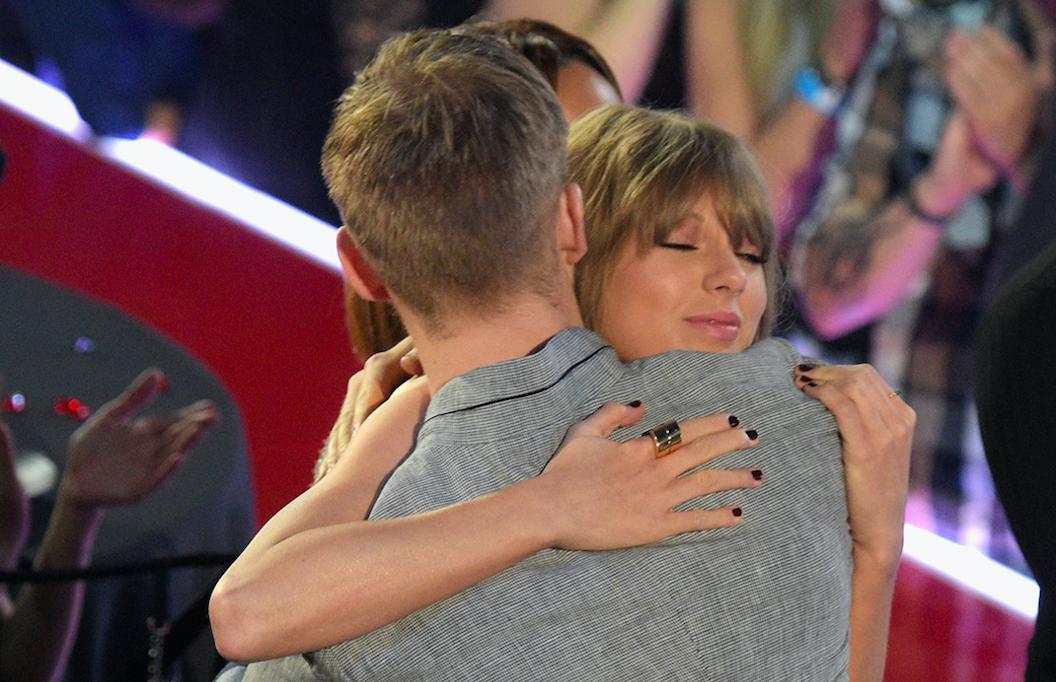 The track begins with a reference to the subject of the song "throwing shade" at Taylor — something Calvin did a lot in the months after they split.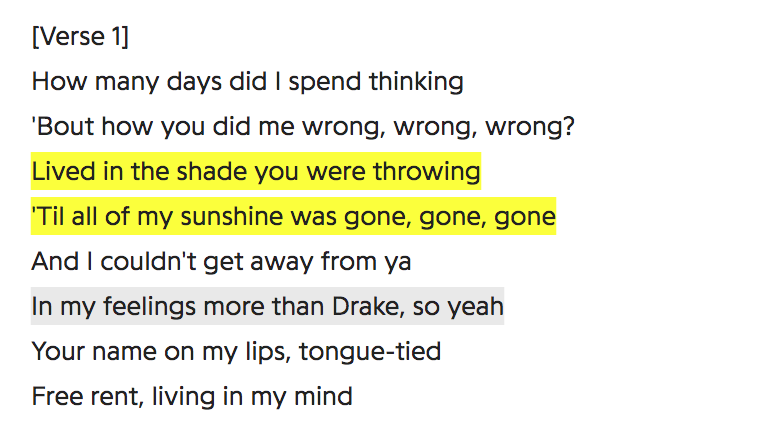 In fact, if you cast your mind back to June 2016 — just weeks after they split — you might recall Calvin savagely unfollowing Taylor on Instagram, before deleting every single photo of her from his page.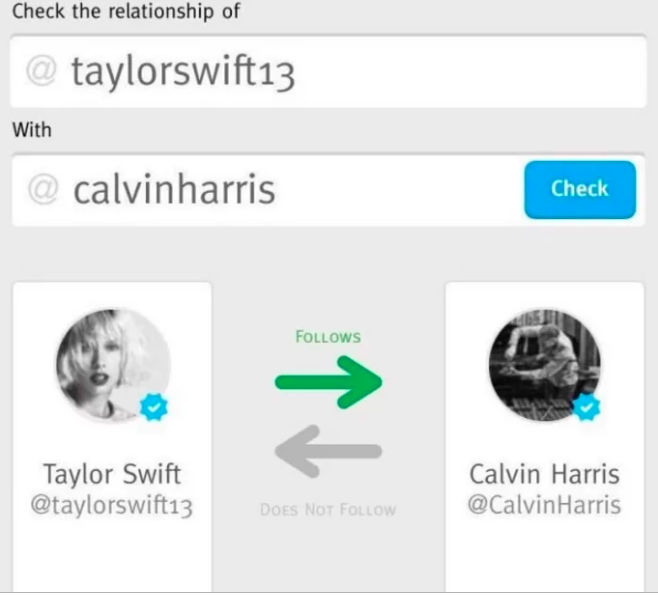 He then began leaving shady comments about her on social media. For example, when a fan criticised him for wearing a pair of trainers designed by Kanye West, Calvin responded saying he wasn't "jealous" of Taylor's relationship with Tom Hiddleston, but simply glad to be "free" from her.


When another fan criticised Calvin for "dumping" Taylor, he responded with this.

And he also accused Taylor of "controlling the media".

A couple of days later, he posted a series of Snapchats of himself on board a yacht with a number of women, while a Kanye West song played in the background, and a caption reading: "I write songs".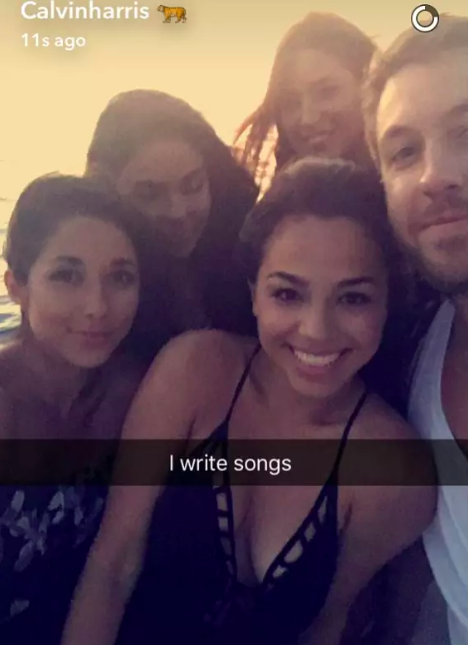 Many fans interpreted the caption as shade aimed at Taylor, who has long been criticised for writing songs about her exes.
But it's the second verse where the apparent Calvin references come out in full force.
https://instagram.com/p/BsoLAKwBFLx/
"Got out some popcorn as soon as my rep started going down, down, down," Taylor sings in what could be perceived as a reference to ~that~ fateful week in July 2016.

If you'd forgotten what went down, allow me to refresh your memory. After weeks of speculation, Taylor confirmed that she'd written Calvin's smash hit song, "This Is What You Came For" under a pseudonym — and Calvin responded by dragging her to hell and back on Twitter.
View this video on YouTube
He began his thread by saying that while she'd written the song, he'd done everything else.

Calvin went on to say it was "hurtful" that Taylor and "her team" would "try to make [him] look bad."

"I figure if you're happy in your new relationship you should focus on that instead of trying to tear your ex bf down for something to do," he continued.

And then came the real detour into dramaville — Calvin made an explicit reference to Taylor's feud with Katy Perry with this savage tweet.

Katy herself then responded to Calvin's tweets with one of her own.
People immediately sided with Calvin and Katy, and started spamming Taylor's Instagram page with the snake emoji.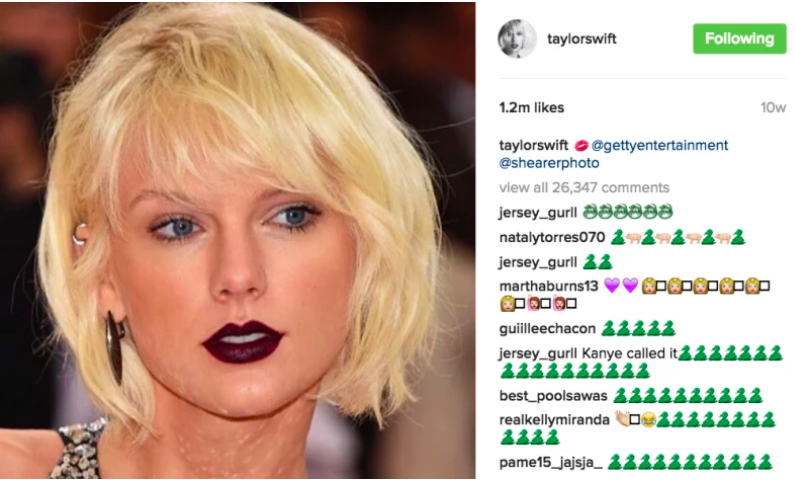 Three days later, Kim Kardashian released part of the audio from a phonecall between Taylor Swift and Kanye West in which she appeared to consent to some — but not all — of the lyrics from Kanye's controversial track, "Famous".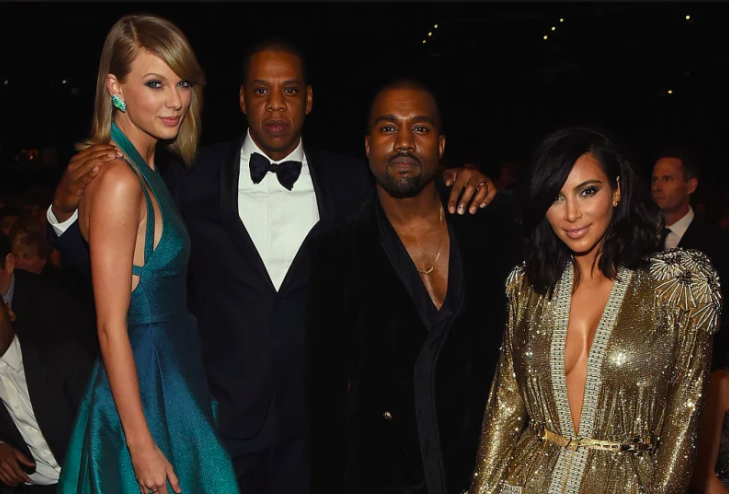 This only spurred "snake-gate" on.
And the fall out from that week caused a backlash against Taylor so severe that she ended up taking an extended break from the public eye.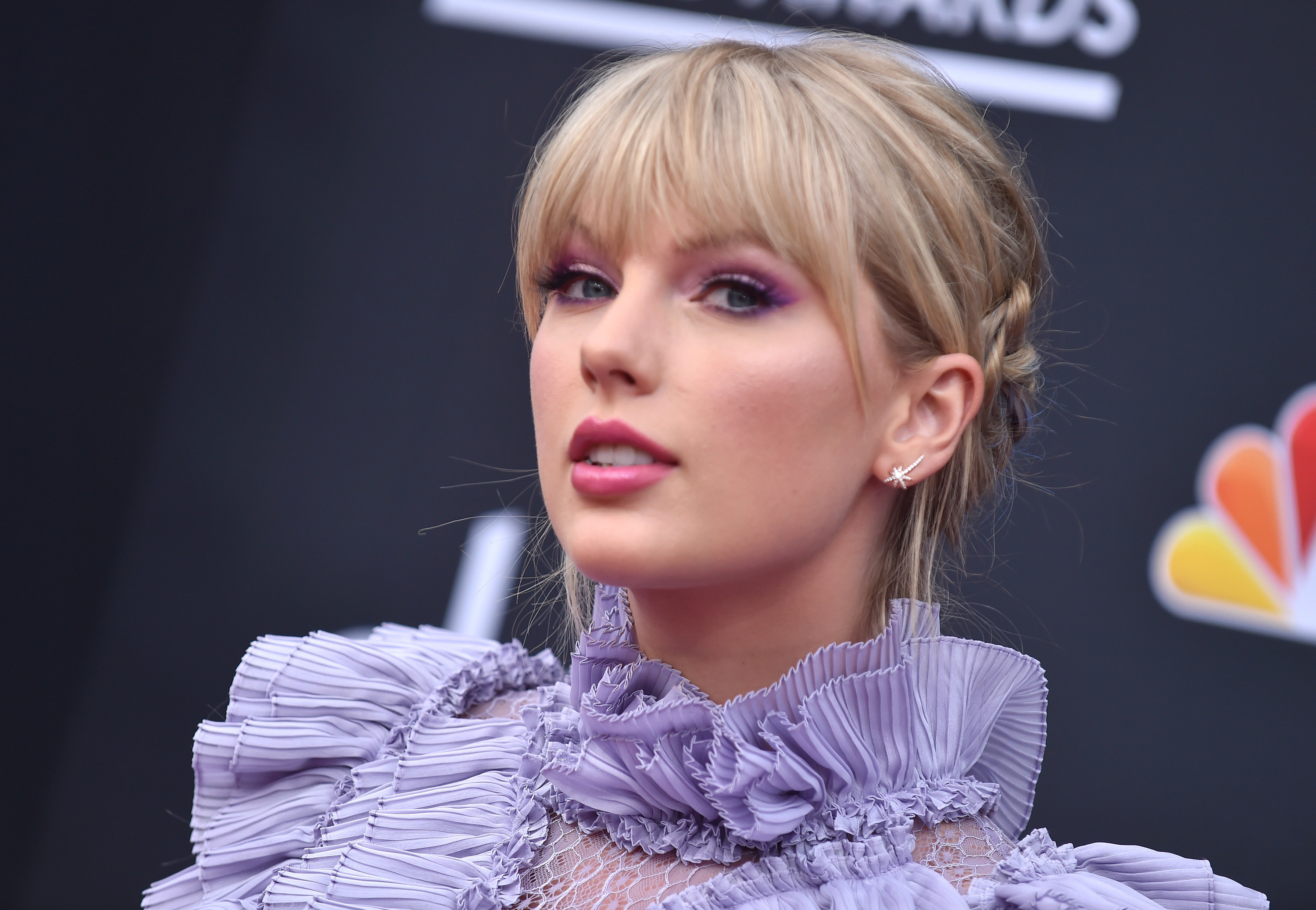 The lyrics could therefore refer to Calvin contributing to and enjoying the backlash against her — in other words, tucking into popcorn while her reputation was destroyed.

In the second half of this verse, Taylor ruminates on how things could have been different — and how, at one point, she would have "stuck around" and "fought the whole town" for the subject of the song.

This could also be a reference to Calvin, since he was widely disliked in the Swiftie fandom during their time together thanks to some problematic historical tweets.
There's also this lyric, in which she says she would have "been there in the front row" even if "no one came to your show", which, considering Calvin is a DJ who performs shows constantly, seems a pretty pointed reference.

But really, the savagery of the chorus is perhaps the biggest clue that the track is about Calvin.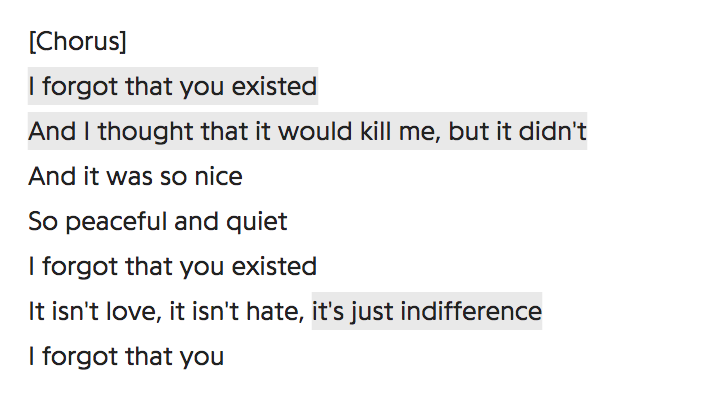 Taylor is literally saying she forgot the subject of the song existed, which fits with Calvin since despite being famed for writing love and heartbreak songs, Taylor failed to make any reference to their relationship or breakup on Reputation
— the first album released after their split.
And many fans are in agreement on who the song is about.
A representative for Taylor Swift has been contacted for comment.
Ellie Woodward is acting celebrity editor for BuzzFeed and is based in London.
Contact Ellie Woodward at [email protected]
Got a confidential tip? Submit it here.
Source: Read Full Article