Someone Made The Office-Themed Cards Against Humanity Decks, and Oh My GOSH
07/22/2019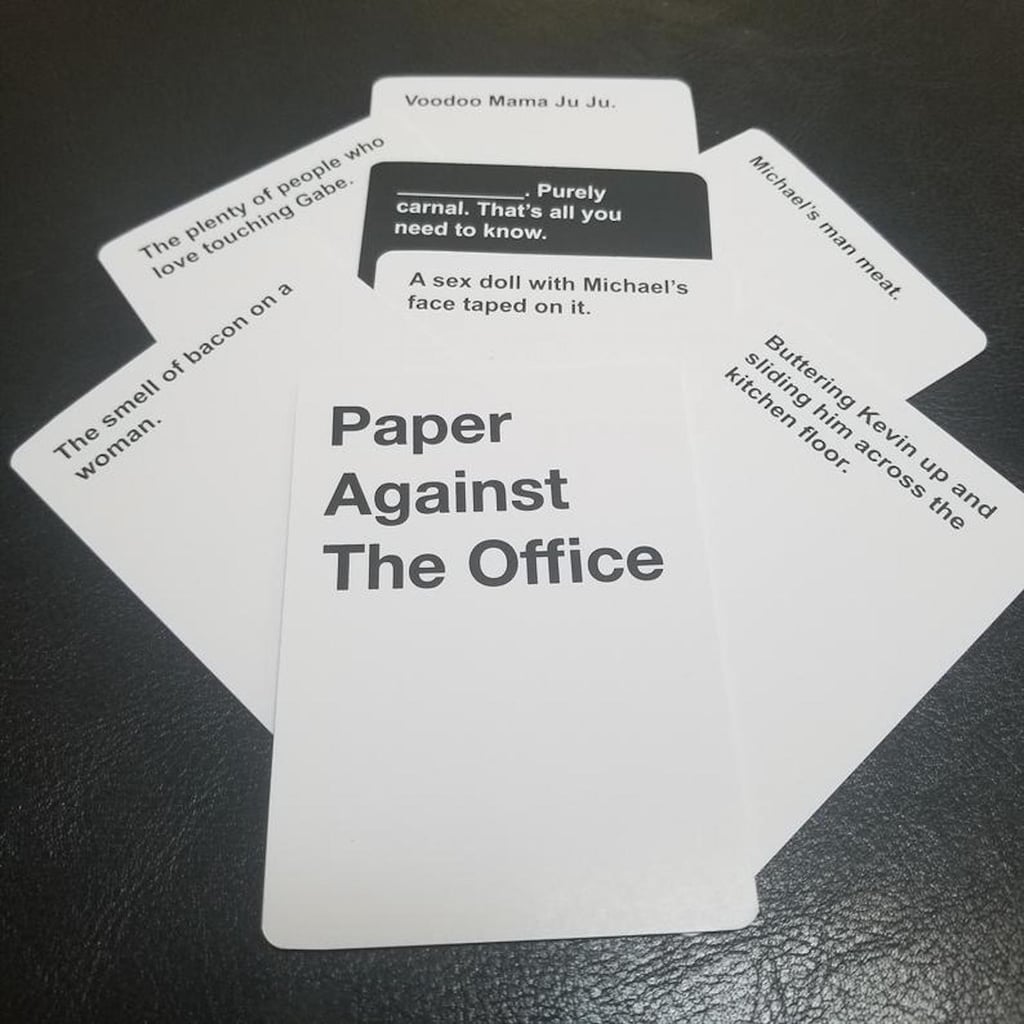 Someone Made The Office-Themed Cards Against Humanity Decks, and Oh My GOSH

Fans of The Office, gather 'round, because I just discovered something that'll make you even happier than Stanley Hudson on Pretzel Day — yes, really. A genius Etsy user is currently selling not one but two The Office-themed Cards Against Humanity decks, and in the wise words of Michael Scott, "Everybody stay calm!"
Both Dundie-worthy decks come equipped with 180 cards — 144 white cards and 36 black cards — with hilarious sayings any honorary Scranton resident would get a kick out of. Below is a sampling of the featured phrases and prompts, so you can get a taste for how on-point they are:
"Kevin's famous chili."
"I've got 99 problems and ____ is every single one."
"Asking yourself, 'Would an idiot do that?'"
"DECLARING BANKRUPTCY!"
"Ruining your first impression with your new boss because you decided to wear a tuxedo to work as a joke."
"What does Michael hate more than Toby?"
"Meredith's casual Friday dress."
To be clear, the card decks are not technically official Cards Against Humanity expansion packs, as they're simply made in Photoshop and then printed by a particularly passionate Dunder Mifflin devotee who goes by Giraffe King Games on Etsy. Official or not, there's no denying they're about to amp up your game night for the better. Ahead, shop both bestselling decks and get a glimpse at the hysterical cards.
Source: Read Full Article