"Shrek 2" Is A Rom-Com And This Is A Swamp I Will Die In
08/02/2019
OK, true story — one time, my coworkers and I decided to watch a movie. Specifically, a rom-com. We voted on a glorious list of contenders, and you know what won? Heckin' Shrek 2.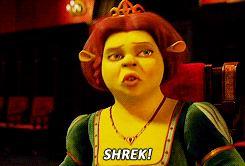 And we laughed at ourselves. Shrek 2? A rom-com? Hahahahahha, aren't we amusing. But it got me thinking…isn't Shrek 2, like, the definition of a rom-com?
Let's break it down, shall we? First of all, the movie literally starts with a romantic and — get this — comedic honeymoon montage. There's frolicking on the beach, there's farting in a hot tub. And the iconic song that's playing is called "ACCIDENTALLY IN LOVE."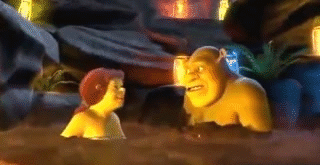 I mean, isn't the concept of being accidentally in love like the tl;dr of every classic romantic comedy?
But of course there has to be trouble in paradise! Fiona's family doesn't like Shrek! It's a classic rom-com conflict! Rom-comflict, if you will!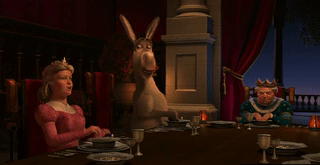 They're not huge fans of Donkey, either! Hilarity ensues!
Now, everyone knows that a key component in a rom-com is a big ol' misunderstanding that drives the leads apart, only to have them passionately reconcile! If only we had that here. OH WAIT: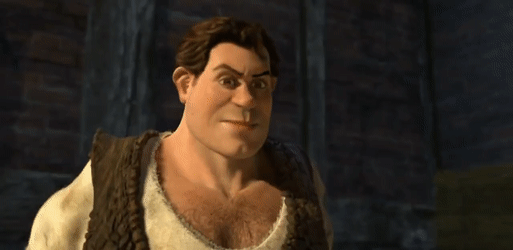 Let me refresh your memory: Shrek doesn't think he's good enough for Fiona as an ogre, so he seeks out a potion to turn him into a bonafide SNACK.
Even Donkey gets in on the action!!! This is some Princess Diaries-level makeover material!!!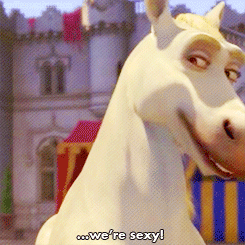 But in the end, of course, we learn that Fiona doesn't want Shrek to change for her — she loves him the way he is. Because ROMANCE.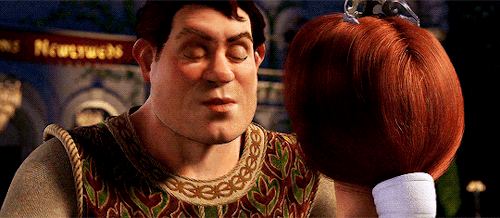 Like, if that moment didn't give you chills, you may be dead inside.
Not to mention, we meet a whole cast of outrageous characters along the way. The kind of over-the-top supporting cast you might see in, say, Legally Blonde or The Proposal — ya know, rom-coms. Such as the self-proclaimed loner who turns out to have a heart of gold…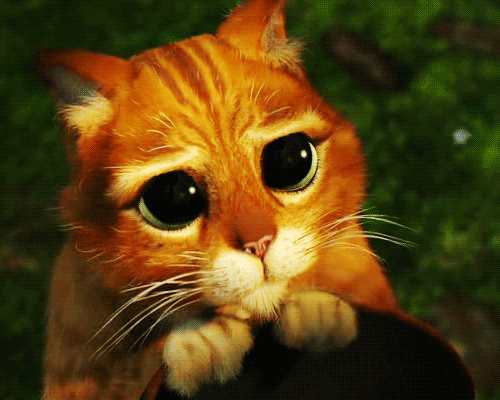 And boots. He also has boots.
…the sexy-as-heck romantic rival…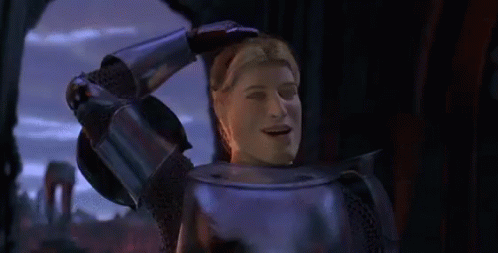 Like, if Prince Charming were a real person, James Marsden would be out of work as the delicious dude who the protagonist always dates before she meets the RIGHT guy.
…and the (admittedly fabulous) bully who started all this dang drama to begin with.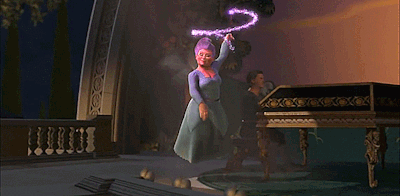 The Fairy Godmother is iconic. Miranda Priestly would be shook.
Still not convinced? I have four words for you: Incredibly ? extra ? musical ? number ?.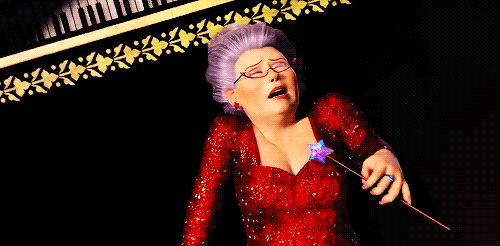 In conclusion, it's time we recognize Shrek 2 as the romantic comedy masterpiece that it is. And so the next time your friend suggests you watch How To Lose A Guy In 10 Days for the hundredth time, you can suggest something a little different — something with ogres.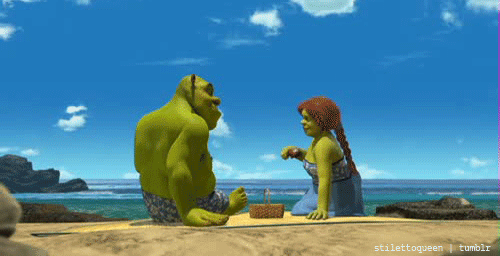 P.S. — TBH, by similar logic, the first Shrek is ALSO a rom-com. But that is a post for another day. Byeeeee!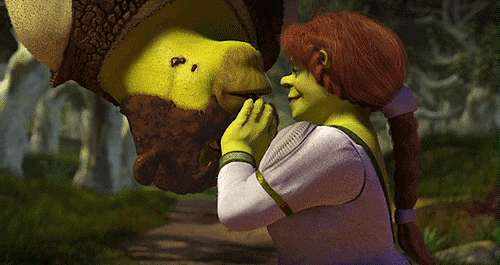 Check out more Shrek content here (because you know you need it), and more of our TV & Movies coverage here.
Source: Read Full Article