Open Road: Mercedes-Benz S-Class S500
04/21/2022
For car enthusiasts, driving is about more than just the technical specifics. Open Road explores not just what these cars do, but what they mean. Whether it's an old, new, or exotic model, HYPEBEAST is looking beyond the stats to unpack the simple pleasures of automotive.
---
The Mercedes-Benz S-Class was first released in 1972, and every time a new iteration has been released it has single-handedly redefined and reset the benchmark for luxury. From the first iteration in 1903 that set the tone for early 20th-century manufacturing to the first official S-Class of '72, which introduced never-before-seen safety innovations such as ABS, changing the game has been at the forefront of this car's intentions. Now in its seventh generation, the S-Class has solidified itself as the executive car to beat, squaring up to the Rolls-Royce Phantom, Audi A8, Bentley Flying Spur and the BMW 7 Series in a battle of technology, comfort, sophistication and exclusivity. 
If you see an S-Class, especially the blacked-out long-wheel-base S500 version, one question often comes to mind: who's in the back of that? For over 50 years, cars such as this have served as the chariot of diplomats, politicians, high-flying businessmen and illicit kingpins, fronted by a discreet and expressionless chauffeur. While the rear seat experience is still of the utmost importance, it seems that Mercedes-Benz has now put just as much emphasis on the driver – no longer is the S-Class just a car to be driven in, as the latest model is packed with equal goodness up front.1 of 2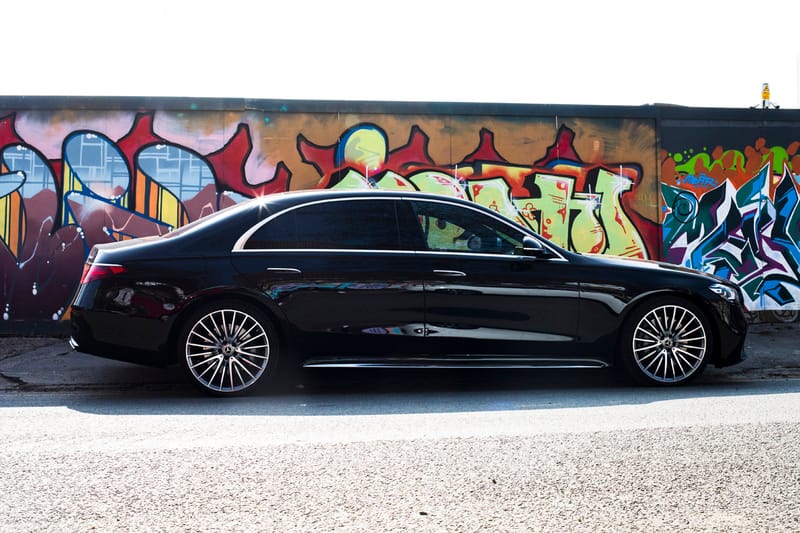 Eric Brain/Hypebeast2 of 2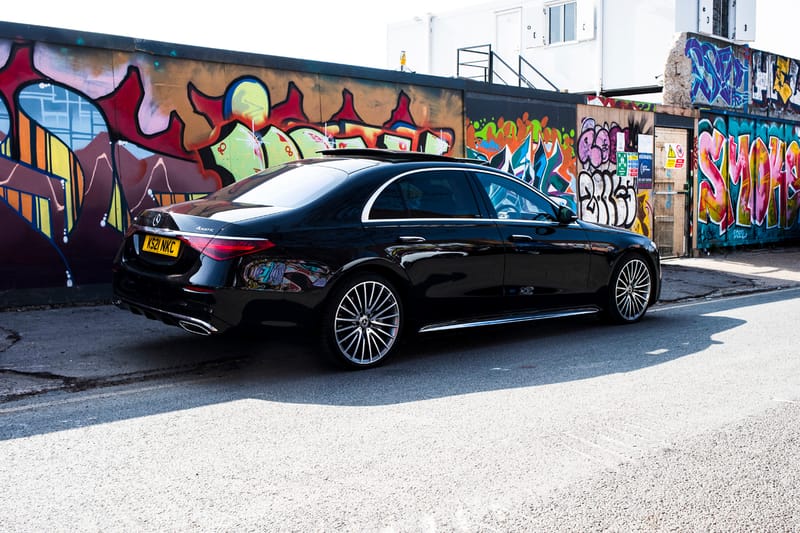 Eric Brain/Hypebeast
From the moment you sink into the seat – arguably the comfiest seat of any car ever – you're surrounded by screens, game-changing technology, and serenity. Little-to-no noise permeates the cabin, and even when you fire up the straight-six engine in this S500 model very little changes audibly bar a welcoming chime. 
In front of you is an augmented reality heads-up display that projects the equivalent of a 30-inch TV screen on the road, with animated arrows showing your SatNav direction, illuminated bumpers detecting cars, and all the necessary road information such as speed limits and how fast you're traveling. This is complemented by the 3D-effect digital driver's screen that can be customized to the nth degree, specifically showing off its skillset when you select the map mode or the Sports mode – yes, there's a Sports and Sports+ mode in an S-Class, and we'll get onto that later. 
The 12.8-inch infotainment screen is packed with OLED tech to deliver one of the sharpest and brightest interactive touch systems on the market, and after some time you're completely at ease with something that was initially daunting. Haptic feedback makes on-the-go adjustments to climate control, massage functions, sound system and driving information easier to operate, while the ambient lighting – which is embedded into a 360-degree display that laps the perimeter of the interior – lights up in accordance with your desired requests to make the user experience that bit more harmonious. 1 of 7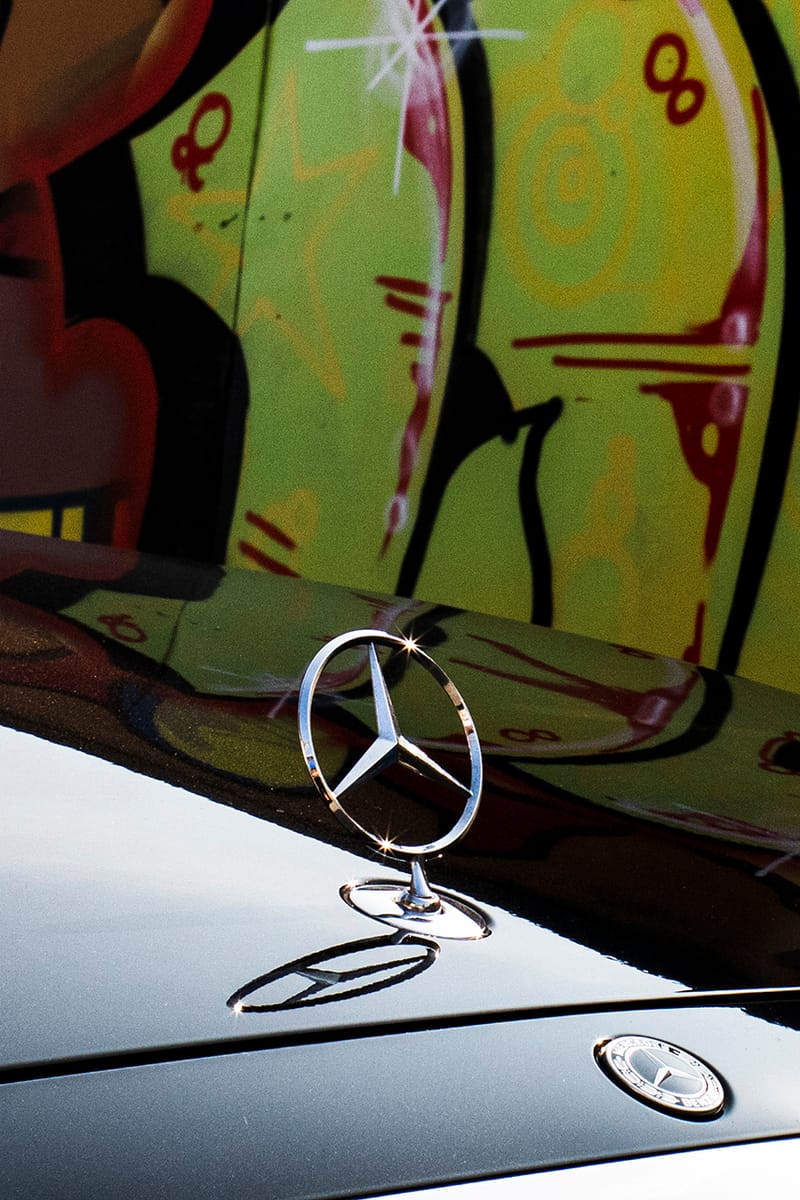 Eric Brain/Hypebeast2 of 7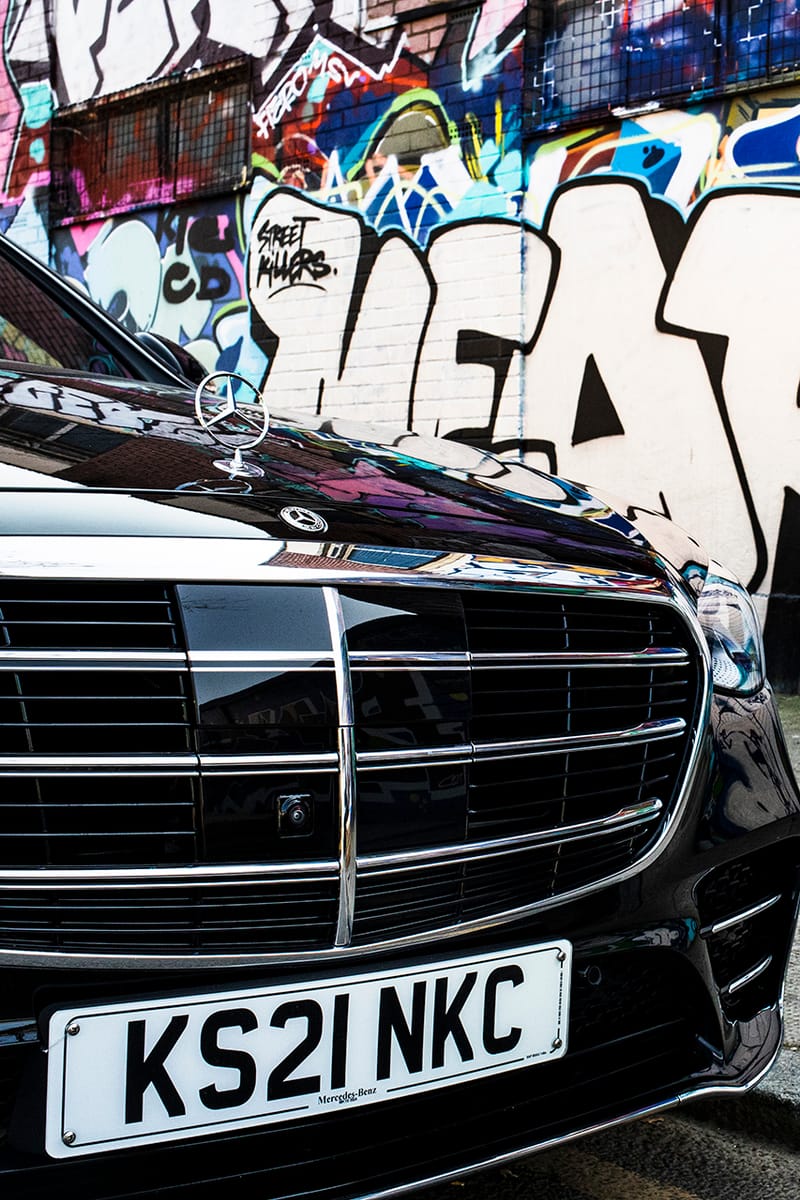 Eric Brain/Hypebeast3 of 7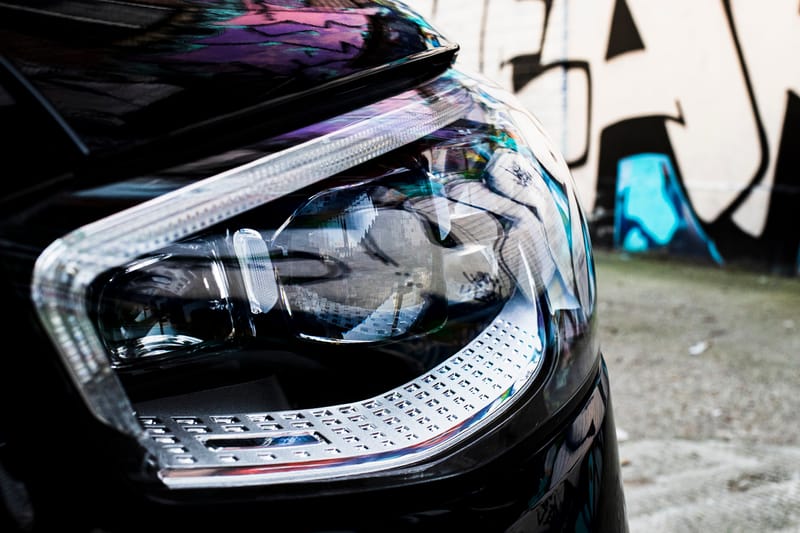 Eric Brain/Hypebeast4 of 7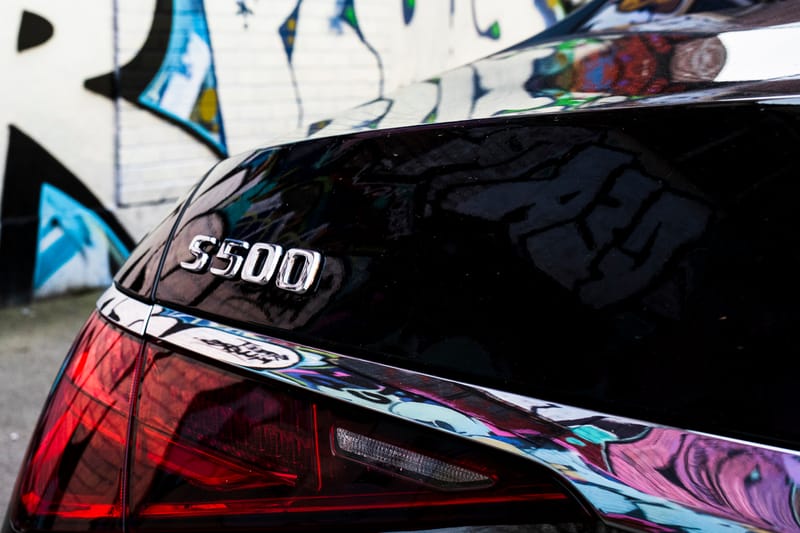 Eric Brain/Hypebeast5 of 7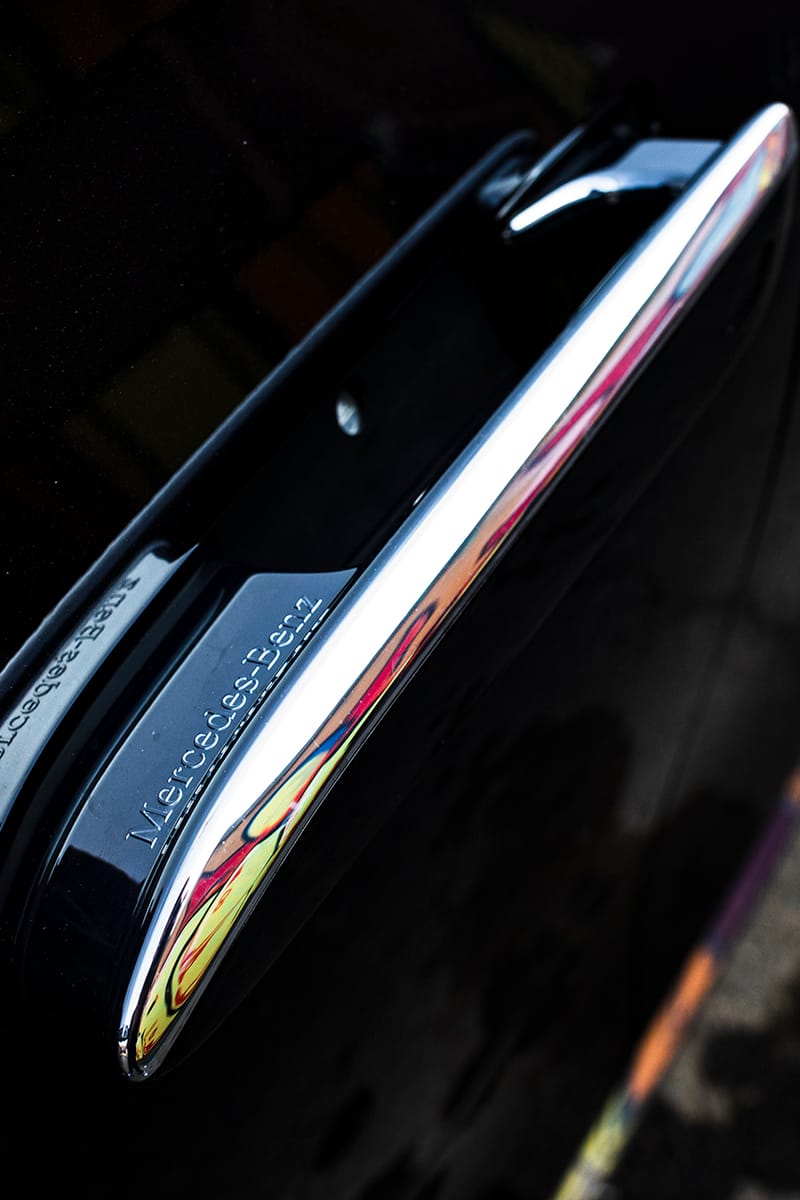 Eric Brain/Hypebeast6 of 7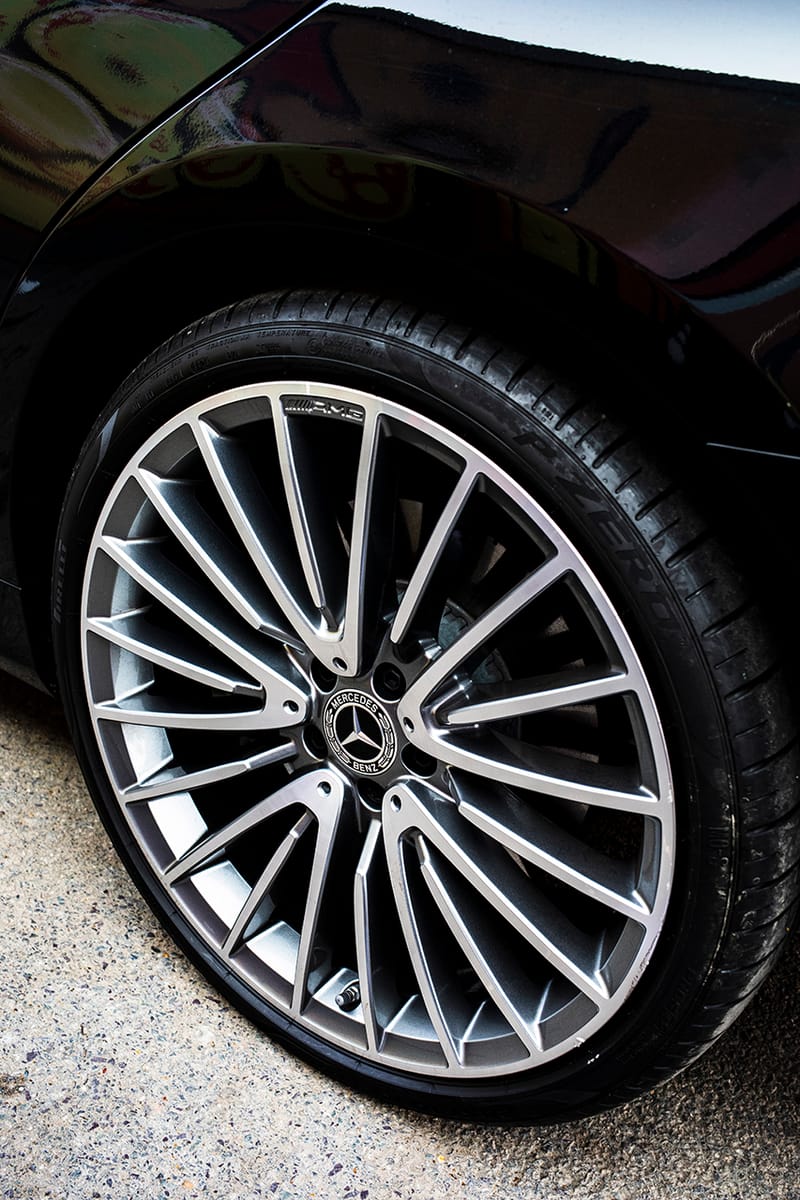 Eric Brain/Hypebeast7 of 7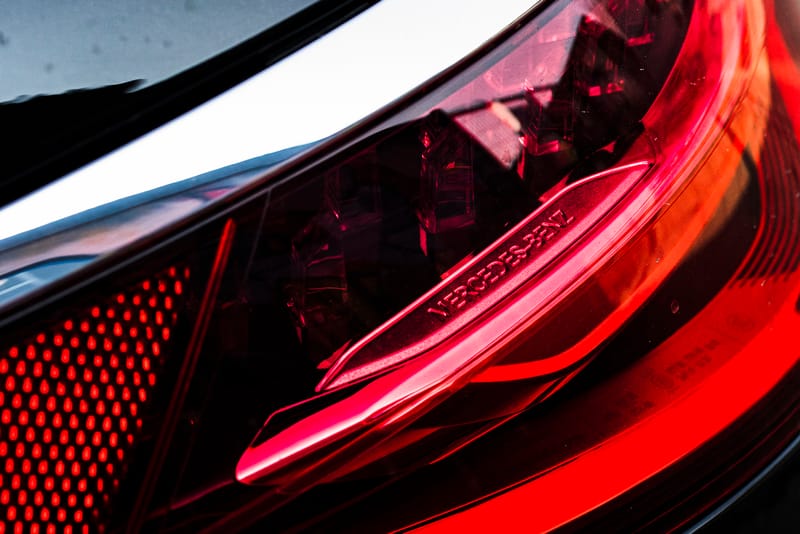 Eric Brain/Hypebeast
Yet, even after a week spent with the S-Class, we barely scratched the surface of its interior. While much of the tech is immediately in your face, there's a lot that's hidden and probably only accessible by someone piously Gen-Z. This is no bad thing of course, as it always kept passengers entertained. In the rear, a deployable Android tablet controls everything the driver has use of in front, and if your rear passengers are VIPs, then blinds on the rear windows can be electronically raised from the windowsill as passengers relax – naturally with the massage function on, footrest extended and the seat reclined to the max – while they watch something on the tablet thanks to in-car 4G. 
Despite all of this luxury and technological wizardry, the S-Class is no longer just about the chauffeur experience. While previous generations have been fettled by AMG, implementing V8 and V12 engines, the straight-six that's found in the S500 is more than enough to get a swift move on when the road gets going, especially when more eager modes are engaged. 
Cars like this are designed to munch motorways, obliterating the miles in true style and comfort. But what happens when you switch to Sports+ mode for characteristics that feel out of place in a 5.2-meter long land yacht?1 of 6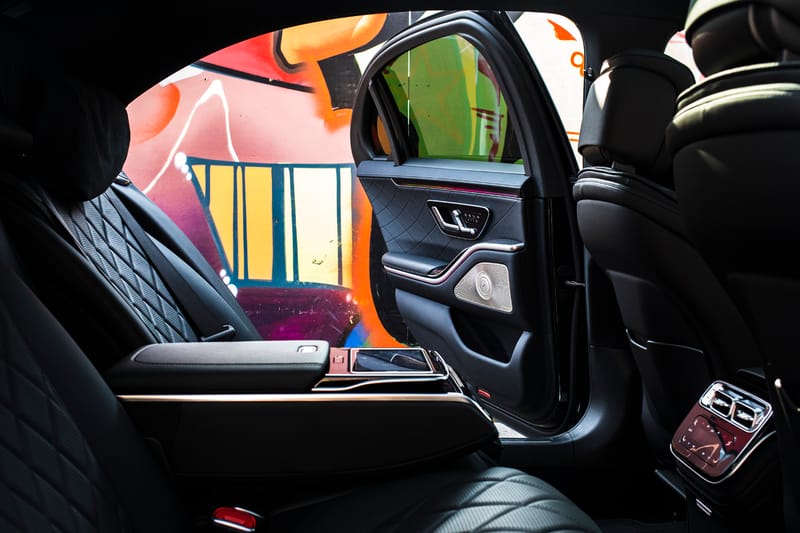 Eric Brain/Hypebeast2 of 6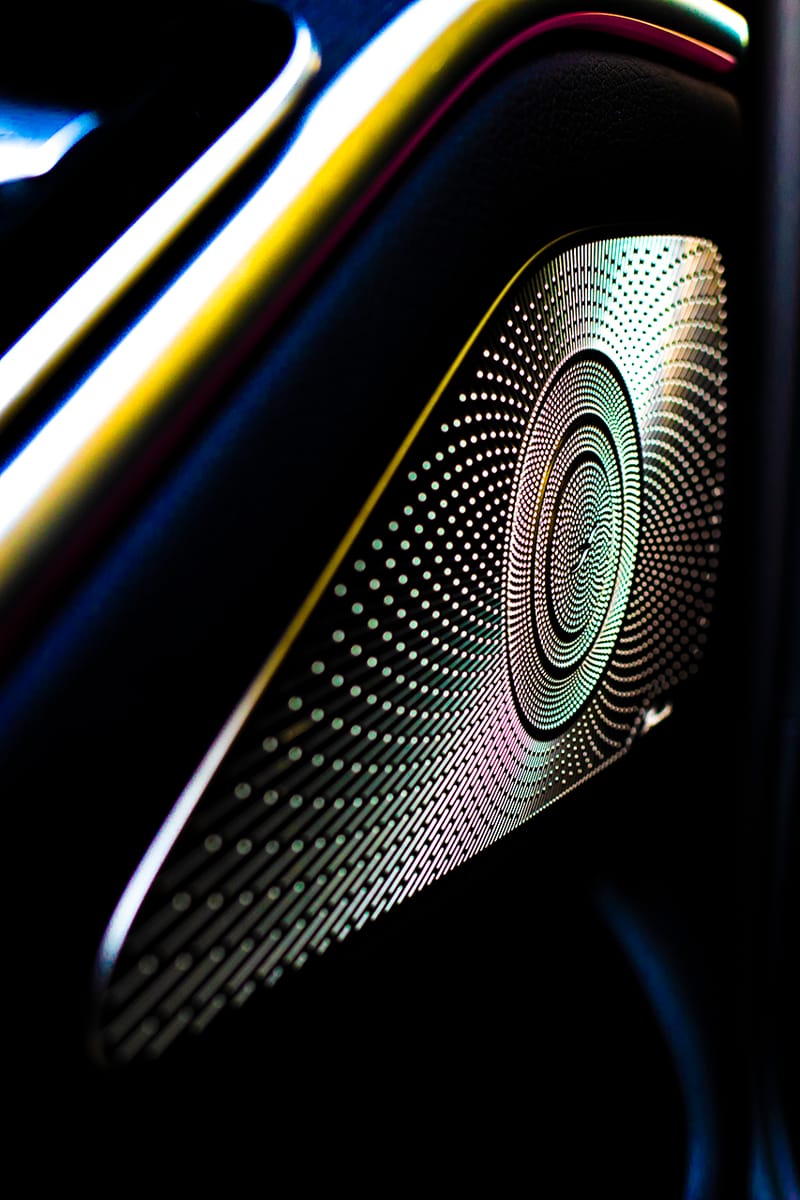 Eric Brain/Hypebeast3 of 6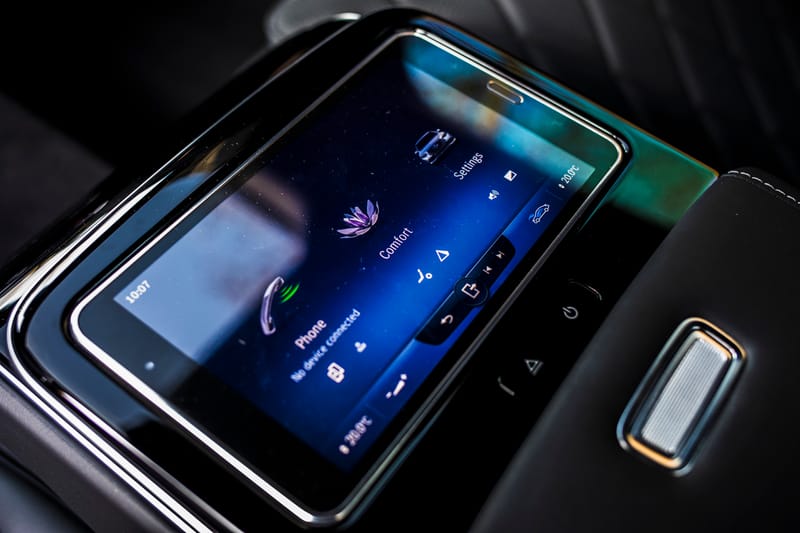 Eric Brain/Hypebeast4 of 6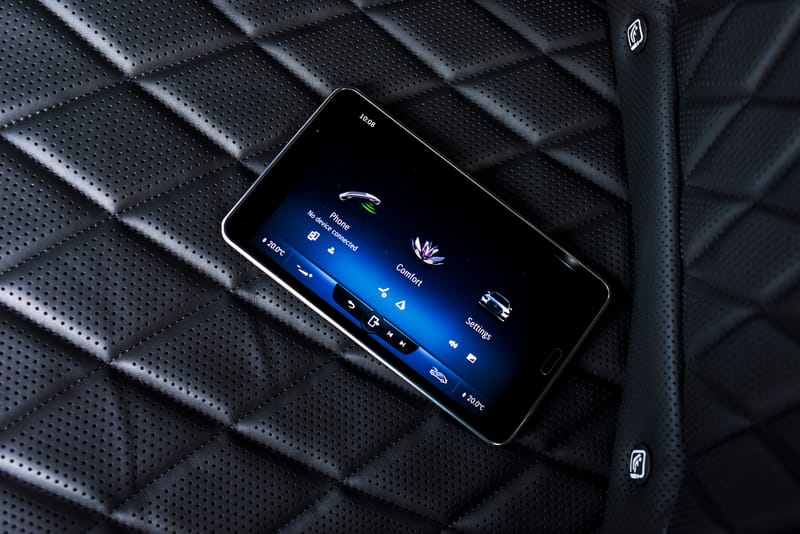 Eric Brain/Hypebeast5 of 6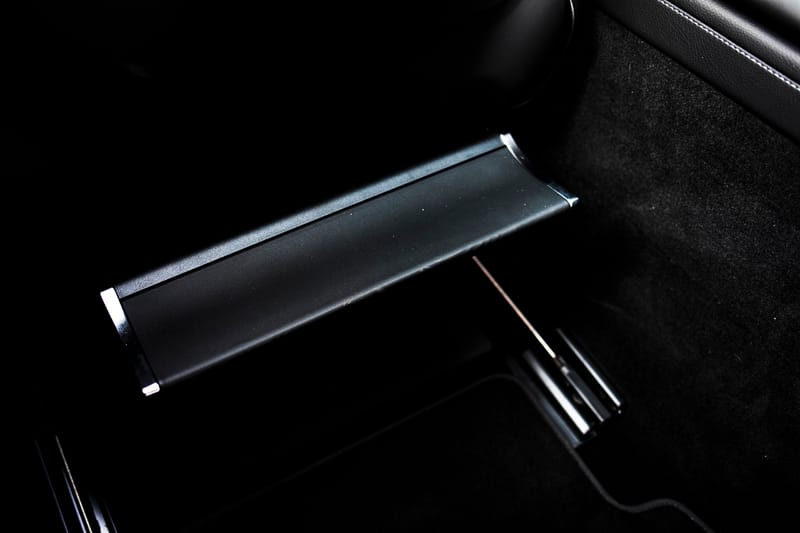 Eric Brain/Hypebeast6 of 6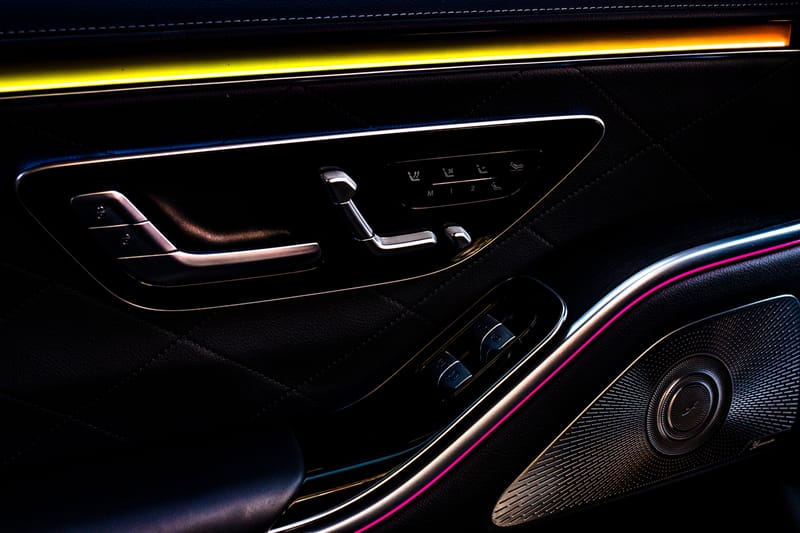 Eric Brain/Hypebeast
Turning off the motorway and onto English country lanes, the S500 firmed up the suspension – electronically reading dips and curves to adjust the damping – and it made the throttle response rapid, as opposed to the standard setting's wafty approach. Brake feel was heightened, steering became heavier and subsequently more involving. Unlike luxury barges that are designed to strictly float you through life, the S-Class' mode selector made for a case of Jekyll and Hyde. 
By all means, do not mistake this for a performance car. What makes the S-Class special is that this alter ego is on tap, at your disposal to effortlessly chuck around corners and rev rather high thanks to machine-crafted metal shift paddles behind the steering wheel that let you take control. You might look like a heavy-handed brute manhandling a car originally designed to be driven in, not driven hard, but isn't it about time the driver of a mid-level S-Class got something to enjoy too?1 of 5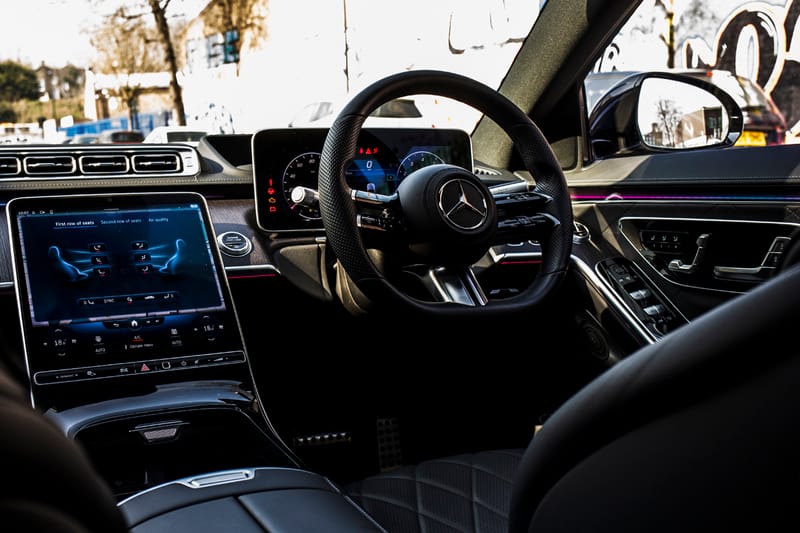 Eric Brain/Hypebeast2 of 5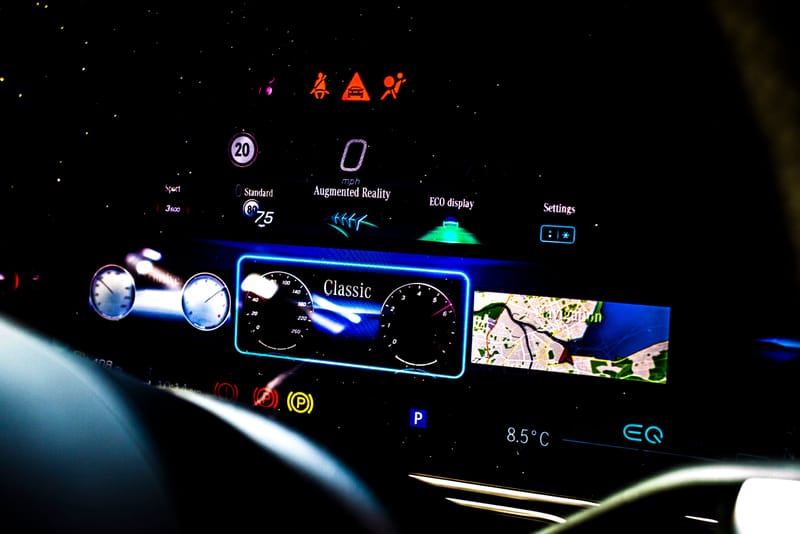 Eric Brain/Hypebeast3 of 5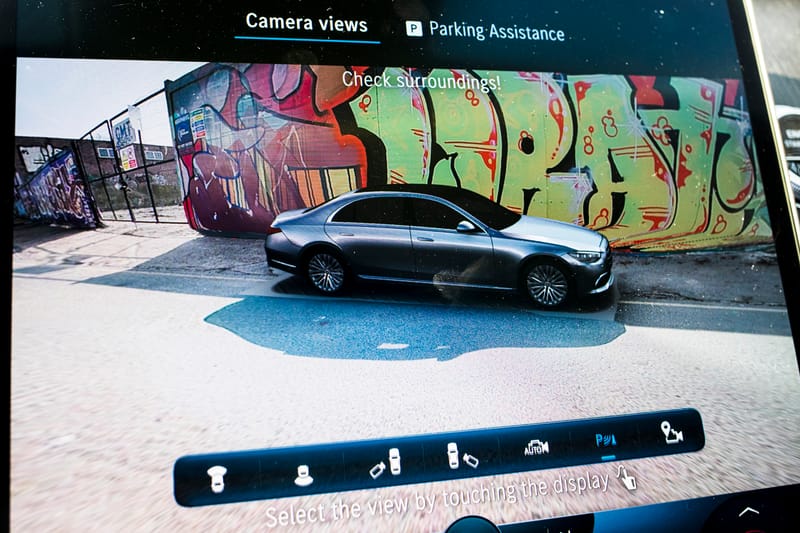 Eric Brain/Hypebeast4 of 5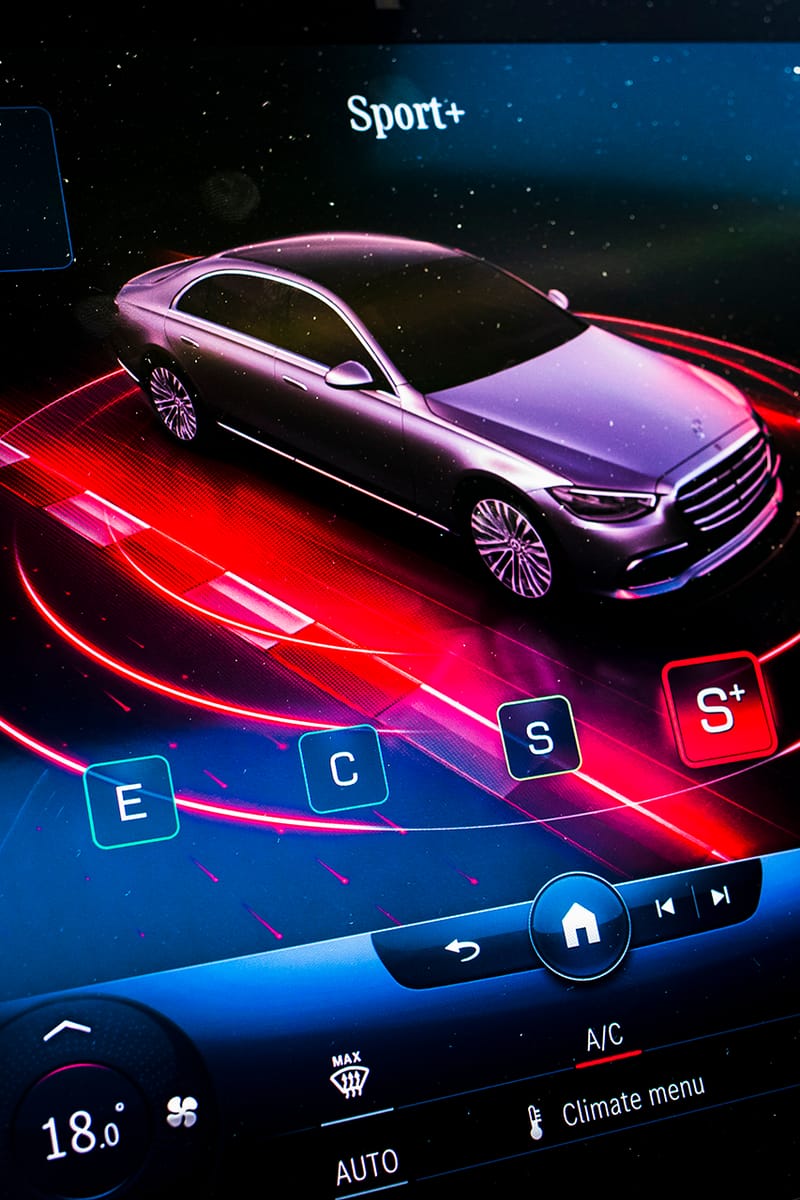 Eric Brain/Hypebeast5 of 5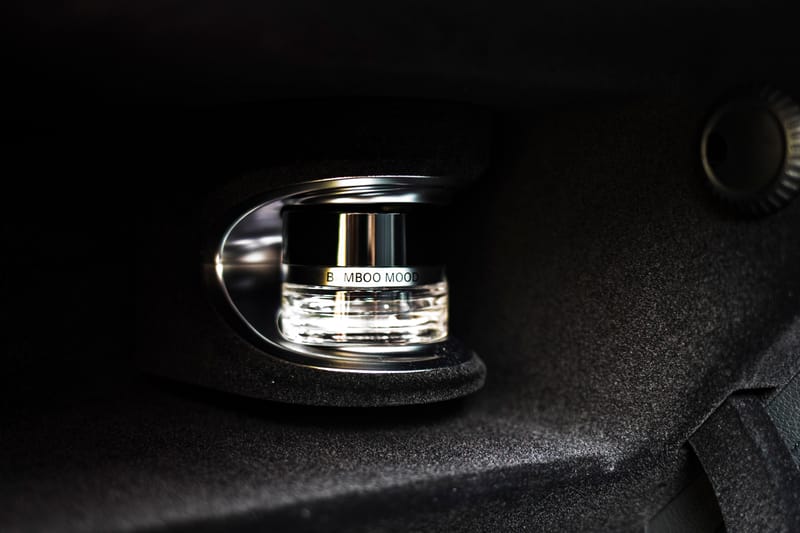 Eric Brain/Hypebeast
Switching the S500 back to its intended mode, you find yourself back in the epitome of perfection. Fine leather surrounds every inch of the cabin, a three-dimension Burmester surround sound symphony emits music in a manner only matched by a concert at the Royal Albert Hall and microfiber head cushions coupled with the 10-function massage program caress and lure you in their sumptuousness. 
The new-generation Mercedes-Benz S-Class really is the car to beat. Whether it be technology, class, comfort, performance, prestigiousness, anonymity, or how hard you can flex your wealth, it's the king of executive success and excess for a reason – name another car you'd rather alleviate the struggles of life in. We'll wait.
Source: Read Full Article