No, You're Not the Only One Sobbing Over Rue's Reveal on the Euphoria Finale
08/06/2019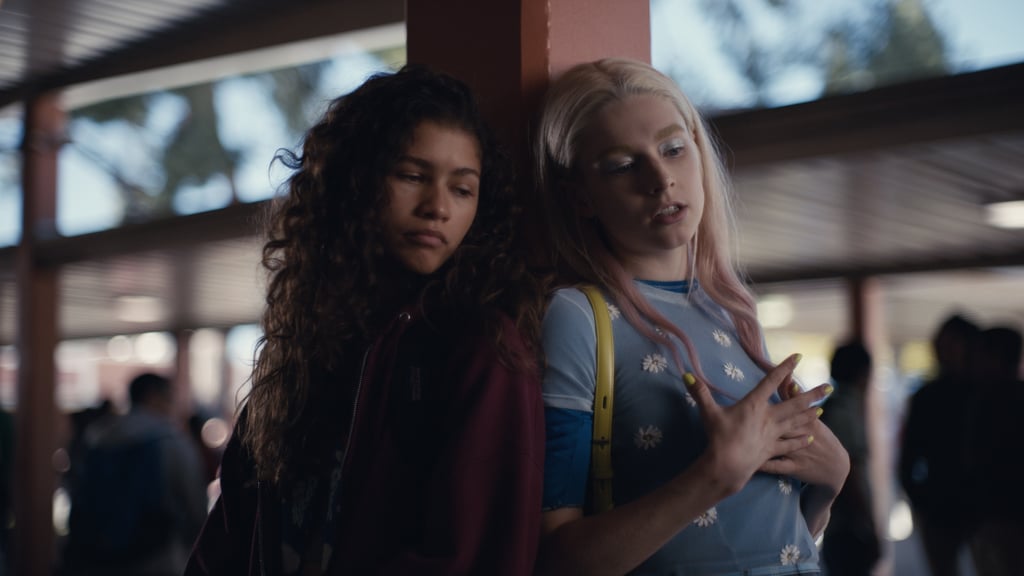 No, You're Not the Only One Sobbing Over Rue's Reveal on the Euphoria Finale

The season finale of Euphoria left us with a ton of cliffhangers and emotional moments along the way. One of the most gut-wrenching revelations of the night is the origin of the red hoodie that Rue has been wearing on and off all season. Turns out it's not just any hoodie — it belonged to her dad before he died, and she's been wearing it as a memento of him ever since.
As Rue hits a low point following her failed plan to run away with Jules, we see the hoodie's origins in flashbacks. As viewers will recall, Rue's dad died from cancer prior to the start of the series — but in this episode, we see just how devastating his final moments were. He apparently died at home, as we see him slowly deteriorating and surrounded by medical equipment. It's even implied that Rue's addiction problem began by stealing some of his pain meds to cope with the unbearable knowledge that her dad is going to die. After he dies, as his body is being taken away, she wanders into her parents' room, still stunned. She takes the hoodie and shrugs it on. All season long, she's been wearing the hoodie frequently; Jules even made a joke about how often she wears it, not knowing, obviously, the devastating origins of this jacket and its role in Rue's difficult backstory.
The symbolism of the hoodie takes on a new meaning in the final minutes of the episode. After relapsing, Rue hallucinates an epic musical sequence that flashes back to the tragedies in her past, surrounded by a choir of backup singers and dancers who are all wearing robes in the same dark red as the jacket. It's left open-ended if this is meant to represent Rue's death as well (although that interpretation seems unlikely, given that Euphoria has already been renewed for a second season), but there's no denying the symbolism of the jacket as representing her tragic past that's been touched by death already.
As you might expect, viewers were pretty emotional about the bittersweet reveal of the origins of Rue's hoodie. Read on to see what some of them had to say!

Source: Read Full Article