Need a Crash Course in Apple TV+? Here's What We Know So Far
08/16/2019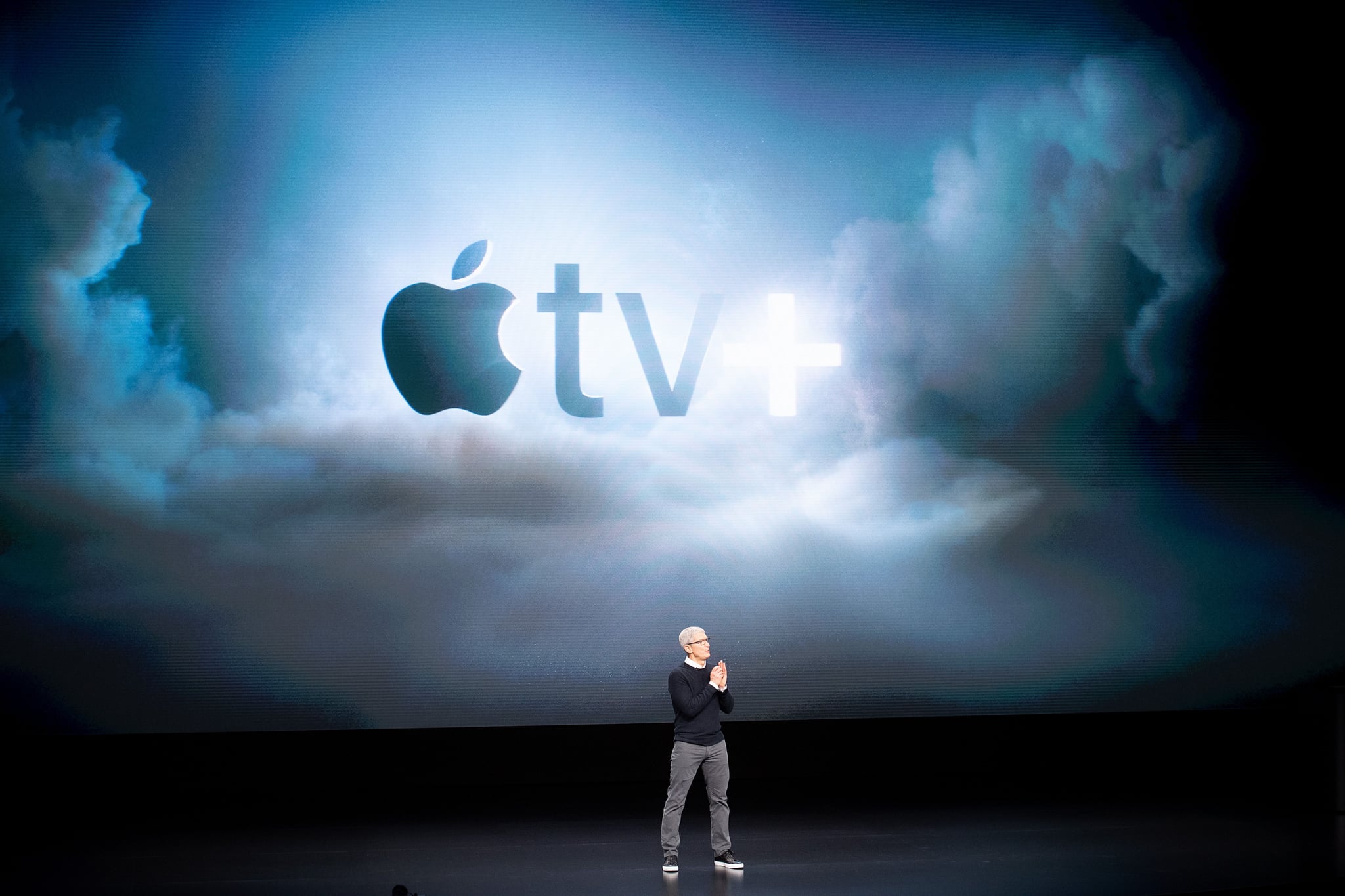 The streaming wars are about to have a new combatant: Apple is launching its own streaming service, Apple TV+. Like so many developments at the tech giant, some of the precise details about Apple TV+ are still under wraps, but the company has already generated huge buzz with announcements of the big-name projects that will be on their way. Here's everything we know so far about how Apple TV+ will work and what original content you can expect to find there.
What Is Apple TV+?
In short, Apple TV+ is a streaming service similar to Netflix, Hulu, and so on. According to CNET, the service will be completely ad-free and will include content available in over 100 countries around the world. It connects to the Apple TV app, which means it will sit as a "channel" alongside other subscription-based platforms that are available on Apple TVs, such as premium cable channels like HBO.
Apple TV+ will also be part of the "family sharing" plan, which allows multiple users to share a "family plan" and log in from different devices. One question that's still unclear: whether or not Apple TV+ will follow in the footsteps of Netflix, Hulu, and Amazon by including a library of licensed shows and movies, or will only air its own original content.
How Do You Get Apple TV+?
The specific details of the service are still a little bit murky. Even the price hasn't been announced yet, although most experts predict that it will try to undercut Netflix's prices by a few dollars. The exact means of access are also a little unclear. It's meant to be integrated with the Apple TV app, but its exact availability and operating features have not been announced.
The one thing we do know? When the service will arrive (or, more accurately, approximately when it will arrive). Apple TV+ is set to enter the streaming fray this Fall, but an exact date hasn't been announced yet.
What Originals Will Be on Apple TV+?
This is the buzziest element to Apple's new streaming service: what original programming they plan to offer. CNET reports a lengthy list of original TV shows and movies that are slated to debut on the platform. On the comedy side, Mythic Quest will be a half-hour sitcom from the creators of It's Always Sunny in Philadelphia, revolving around the video game industry. There's also Dickinson, a twisted comedy (yes, comedy) about the life of author Emily Dickinson starring Hailee Steinfeld and Jane Krakowski. Geek maestro J.J. Abrams is spearheading a musical dramedy called Little Voice with original music by Sara Bareilles, and Little America, from husband-and-wife duo Kumail Nanjiani and Emily V. Gordon, will be a funny and serious anthology series based on the real lives of immigrants.
On the drama side of things, the big headliner is The Morning Show, a behind-the-scenes drama about a morning news show starring Reese Witherspoon, Steve Carell, and Jennifer Aniston. See, a sci-fi drama set in a future where all humans are born blind, will star Aquaman's Jason Momoa alongside Alfre Woodard. Chris Evans is attached to produce and star in Defending Jacob, a crime thriller following a man whose teenage son has been accused of murder. And for literature fans, the popular novel Pachinko is headed to the small screen in an upcoming adaptation.
There's also the documentary and non-fiction side of things. Leading the way there is Oprah herself, who has two projects in development: one called Toxic Labor, and another, longer series focused on mental health. Additionally, Digital Trends notes that Apple plans to develop six feature films per year, with the intention of competing for major film awards. Along with all this, a huge number of big names in Hollywood are attached to develop new shows and/or movies, so Apple TV+ will have a healthy slate of original content for years to come.
Source: Read Full Article