Let's Discuss Richie's "Secret" in It Chapter Two For a Sec
09/07/2019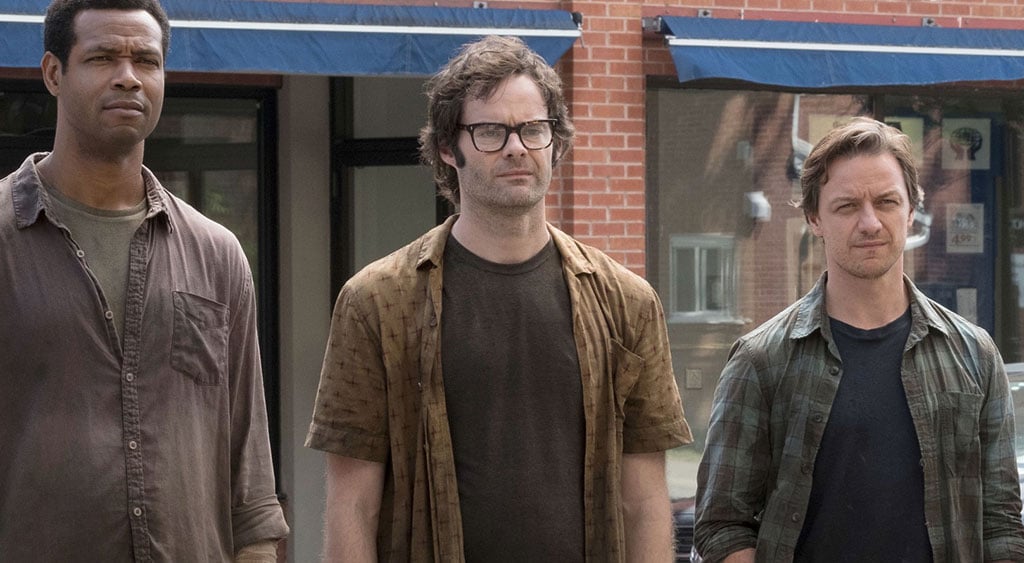 Image Source: Everett Collection
Just like Pennywise, spoilers for It Chapter Two are lurking ahead.
It should come as no surprise to anyone who saw 2017's It that Pennywise the Dancing Clown (Bill Skarsgard) has an uncanny ability to reach down into his victims' psyches and pluck out what they're most insecure about, using it to lure them into his very large, very sharp jaw. In the horror film's new sequel It Chapter Two, we see the evil sewer dweller do this to all the now-adult members of the Losers Club. But it's the very specific, borderline ambiguous way that he taunts Richie Tozier (Bill Hader) about a certain "secret" that might have surprised both readers of the book and Stephen King newbies alike.
Set 27 years after the events featured in the first film, the sequel picks up with the preteens now that they're well into adulthood. Richie is an up-and-coming stand-up comedian, fitting perfectly with his loudmouth personality (in the book he was a radio DJ). He's skeptical of returning to Derry when childhood pal Mike Hanlon calls him back to finish what they started over two decades earlier, but once there, it doesn't take him long to snap back into old habits with his friends, particularly Eddie Kaspbrak (played as an adult by James Ransone). The pair have always had an easy rapport of insults and sarcasm — always overtly sexual, hypermasculine, and full of digs about sleeping with Eddie's mom, in Richie's case — and the years haven't dulled it in the least.
Source: Read Full Article