Jeff Goldblum Recreates Sensual 'Jurassic Park' Scene With Sam Neill
10/02/2020
This is something you probably didn't even know you needed, but, regardless, life found a way. 
Just a couple days ago, Jeff Goldblum promised that he'd recreate one of his scenes from "Jurassic Park" if 1,000 people would "register to vote, or check your registration status, or request a mail-in ballot." On Friday, his character, Dr. Ian Malcolm, was back.
"That was fast!" Goldblum wrote on Instagram, posting a video recreating his famous "chaos theory" scene from the 1993 movie. In the original moment, he dropped water gently on Laura Dern's hand. In the recreation, he's got a different scene partner.
View this post on Instagram
That was fast! We've already hit 1,000 voting actions. As a reward, please enjoy this re-enactment of the "Chaos Theory" scene with my original costars @samneilltheprop and @lauradern! AND! If we get 1,000 more voting actions through @headcountorg (link in bio), I will post another classic Jurassic Park reenactment… #GoodToVote 🙏🏼🦖🇺🇸😎
A post shared by Jeff Goldblum (@jeffgoldblum) on
"I don't know if I'm scared or excited," Sam Neill, aka Dr. Alan Grant, joked as Goldblum put the water on his hand.
"I think maybe a little of both; that's the perfect combination," Goldblum replied.
Though the experience is new to Neill, Dern's seen this routine from Goldblum before.
"Watch your back!" she warned at the end of the clip.
The trio is reuniting in Colin Trevorrow's upcoming "Jurassic World: Dominion," which is set for release in 2021. But if you want to see them all again sooner, Goldblum promised in his post that another 1,000 voting actions through @headcountorg will bring fans another "Jurassic Park" reenactment.
So hold on to your butts, and check out the original clip below.
H/T Entertainment Weekly
RELATED…
Related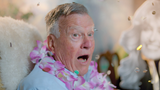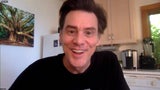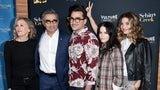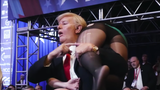 Trending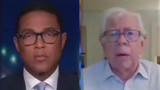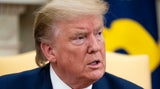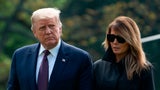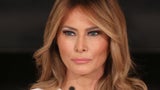 Source: Read Full Article