Editor's Picks: Our Favorite Sneakers We Wore in the First Half of 2021
07/02/2021
Forrest Gump said it best: "You can tell a lot about a person by their shoes; where they're going, where they've been." Apart from a sartorial statement, shoes are often a window into their wearer's personality, one that can even be a microcosm of their tastes and their hobbies. Over the first six months of 2021, as the world slowly began awakening from the tumult and uncertainty of 2020, the shoes you wore over the first half of the year made a louder statement and served as a clearer window into your world than ever before.
As this summer kicks into high gear, HYPEBEAST staff members from editors to video producers and more have come together to share their favorite sneakers that they wore in the first half of 2021. It's an eclectic bunch of styles, ranging from in-demand collaborative runners from New Balance to high-heat Air Maxes from
Nick Llanton/Hypebeast
Salehe Bembury x New Balance 2002R "Peace Be the Journey"
Am I having deja vu? Is my favorite shoe of 2021 (so far) the same as my favorite shoe of 2020? No, it's not deja vu — it's just Salehe Bembury and New Balance running it back perfectly. Salehe's 2002R "Peace Be the Journey" was a smash hit last year, and the pressure of heightened expectations on the "Water Be the Guide" didn't seem to faze him one bit. In fact, he even mentioned to HYPEBEAST in a recent interview that he felt more pressure on the introduction than he did on the follow-up. Even without the context, just look at this shoe. The color story is entirely unique, inspired by the tones of Arizona's Havasu Falls. The materials and details are on point as well; not a single inch of space is wasted or taken for granted. Salehe and New Balance have both been on a tear over the last eighteen months, and a shoe like this would be normally be a crowning achievement for either party involved … but I have a feeling they're not done yet. -Ross Dwyer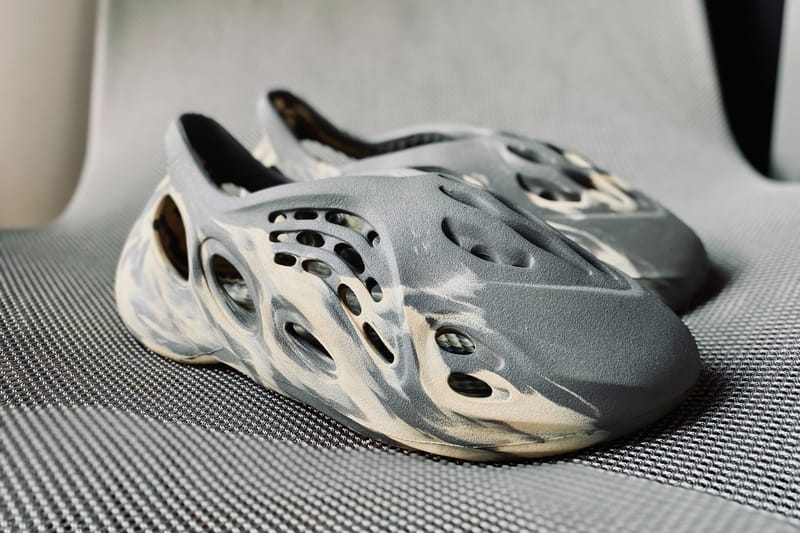 Eric Brain/Hypebeast
adidas YEEZY Foam RNNR "MXT Moon Grey"
I don't really do YEEZYs, but off the back of a year spent lounging around indoors I became rather fond of relaxed footwear styles that can be worn all day long, inside and out. So, when Kanye West and adidas unveiled their FOAM RNNR, I was as surprised as the next person that these are — dare I say it — good. For me, it marked a new era for West and adidas' partnership, and it also came to the market at a time when I, too, was opening the door to the next chapter of my footwear journey. Once I got my hands on a pair — notably the "MXT Moon Grey" iteration — I was blown away by the comfort, ease, and the way that these can make any outfit 1000x more interesting, immediately (which I'm all for). Now they're worn in and look even better, fitting my feet like a glove while still serving me all that cushy, squishy comfort with every oversized step I take. – Eric Brain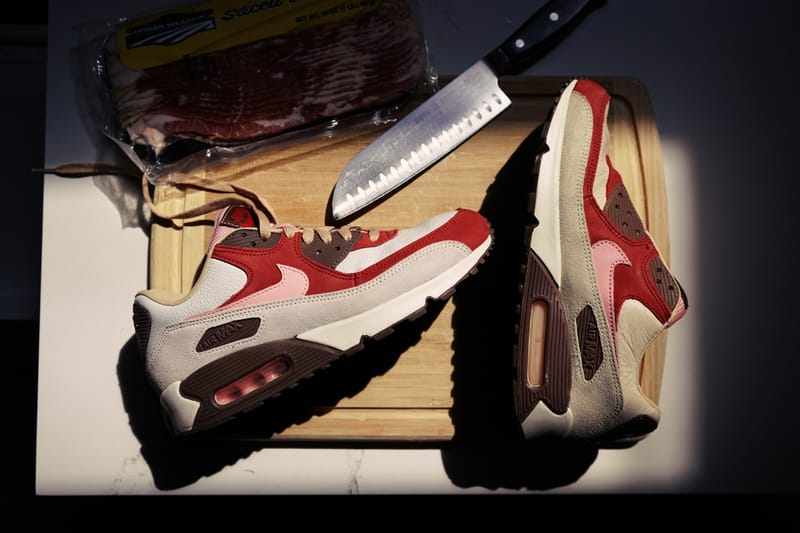 Nick Llanton/Hypebeast
Nike Air Max 90 "Bacon"
I chose the Air Max 90 "Bacon" because it holds a specific place in my heart — and in my stomach. When I first laid eyes on the OG pair I told myself I needed to have it, so I opted for a used pair which later began to crumble into (bacon) bits. As you can assume, I was really stoked to hear the "Bacon" would re-release in 2021. What makes me appreciate the shoe the most is its connection with the designer. I've been fortunate enough to work with Dave Ortiz twice, and the story behind the shoe never gets old to me. Everything from the moment the idea sparked in Ortiz's head to him getting a Pantone book and going to his local Key Foods to pick out the colors for the shoe is memorable. Just suffice to say that it's grilling season. – Nick Llanton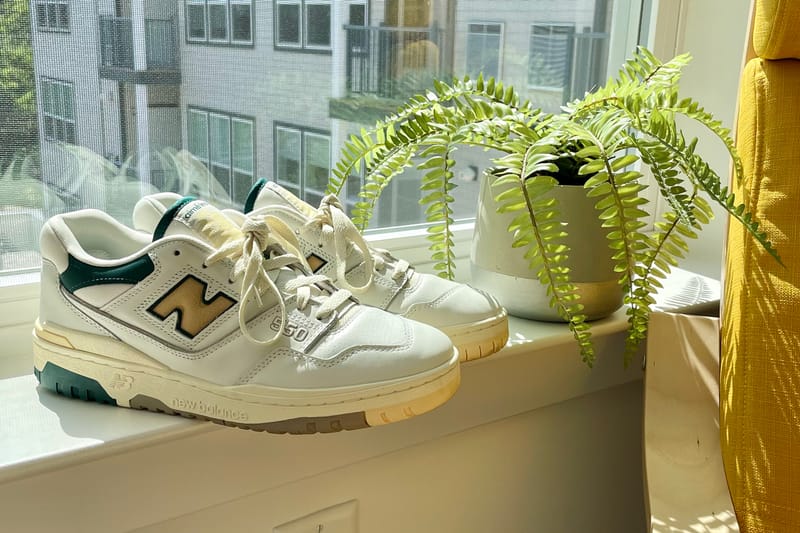 Stephen Gemmiti/Hypebeast
Aimé Leon Dore x New Balance 550
As a big fan of last year's inaugural New Balance x Aimé Leon Dore "International Friendship Through Basketball" four-pack, the 2021 colorways were always going to be on my radar — but with a pop of yellow, hit of green, and top-to-bottom vintage vibes, the "Natural Green" release has me regularly reaching for it over my other 550s. It's understated, extremely wearable, and is a sneaker I can't wait to see age as I wear it into the ground. Throw in a set of the alt sail laces and you have what has become my go-to summer sneaker, at least until the brands hit us with round three. – Stephen Gemmiti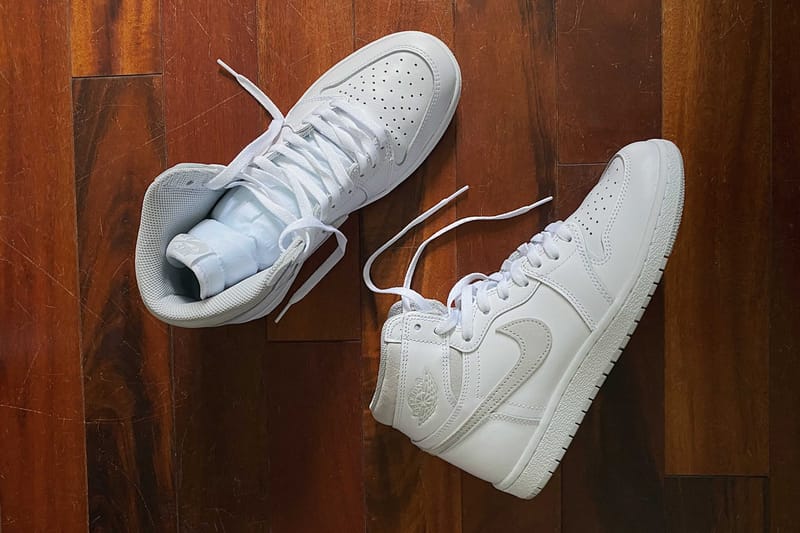 Elliot Santiago/Hypebeast
Air Jordan 1 Hi '85 "Neutral Grey"
Of all of the shoes that I've picked up in the past year, the Air Jordan 1 Hi '85 "Neutral Grey" is by far my favorite — for a few reasons. The first is that I was able to scoop these up for retail (shout out to Nice Kicks San Francisco for the raffle win) and the second is that they complement all of my outfits. Whether I'm decked out in all-black or rocking flashier colors and/or patterns up top, these kicks serve as a subtle-yet-smooth statement. Moreover, the quality of the leather is sturdier than some of the more recent Dunks that have been coming out, which I really appreciate, and I feel like Jordan Brand hit the nail on the head when it crafting the height and shape of the "Neutral Grey" to resemble the OG model. – Elliot Santiago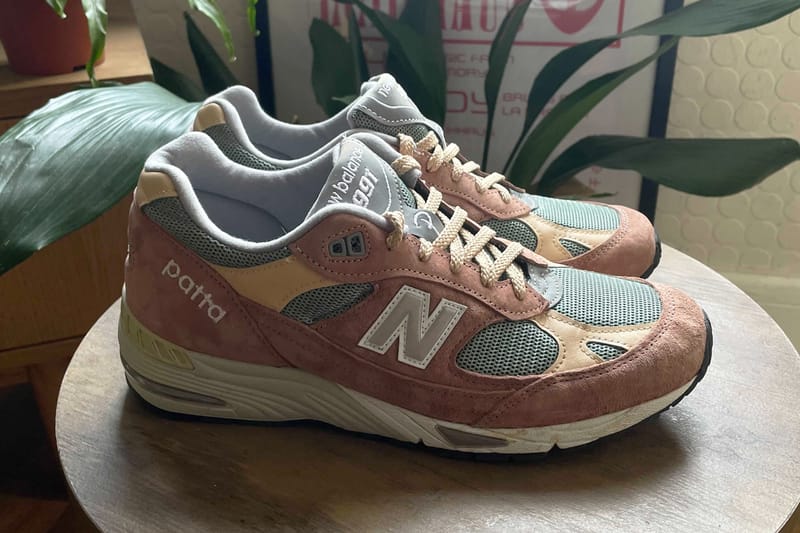 Tayler Willson/Hypebeast
Patta x New Balance 991
I'm fairly sure a bad colorway on New Balance's 991 doesn't actually exist. In fact, I'm certain it doesn't. Yet while I sit at home sieving through my plethora of great-looking 991s, the criminally overlooked collaboration alongside Amsterdam imprint Patta this year stands head and shoulders above the rest. Doused in a "Cork" and "Light Petrol" colorway alongside pops of "Peach" and gray, they're the kind of spring-ready sneakers you just want to hold and gawk at instead of wear. Whatever you do with them, they're tasty. Nom nom nom. – Tayler Willson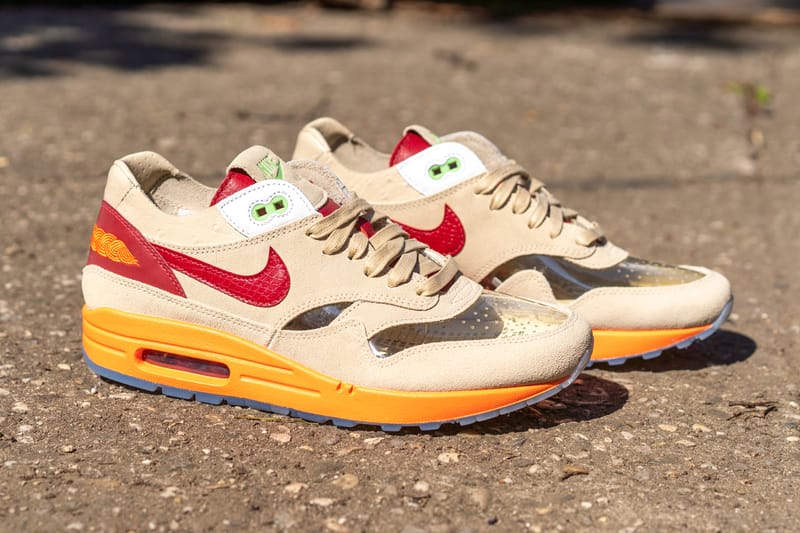 Anthony Kan/Hypebeast
CLOT x Nike Air Max 1 "K.O.D."
Over the last few years, Nike has been slowly re-releasing Air Maxes that were once not obtainable — or even wearable for that matter. As rumors broke of the CLOT x Nike Air Max 1 "Kiss of Death" making a 2021 return, I knew I would try my best to grab a pair. As luck would have it, the newer rehashes of Air Max "grails" don't seem to be as sought after as they once were, and I was easily able to secure a memorable sneaker, one that I once thought unobtainable. Some people may argue that the Swoosh should keep these locked in the vault, never to see the light of day, but I think the "K.O.D" is a breath of fresh AIR in the current climate of weekly Dunk releases. – Anthony Kan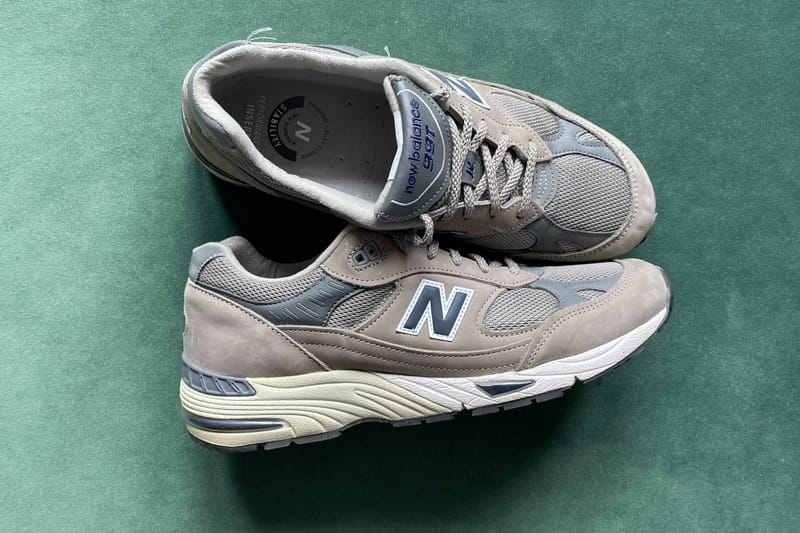 Jack Stanley/Hypebeast
New Balance 991 "20th Anniversary"
For me, it's hard to improve on New Balance's classic gray colorway. This year, though, the label subtly updated the famous color palette for a special edition of the 991. Marking 20 years of the silhouette, the classic gray base is complemented by sections in the slightly-different "Moonbeam," while details such as the "N" and embroidered 2001 logo come in navy. It's easy to see the 991 20th Anniversary as just another gray New Balance sneaker, but the subtle improvements make it something more, mixing the classic colorway's wearability with an elevated design. – Jack Stanley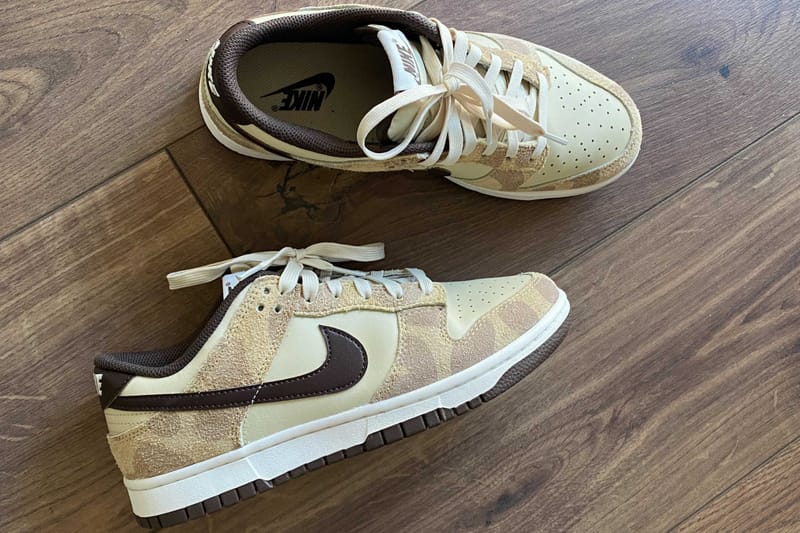 Nova/Marianna Mukhametzyanova/Hypebeast
Nike Dunk Low "Giraffe"
I'm a massive fan of earth tone colors on sneakers and the Dunk Low "Giraffe" firmly holds the key to my heart. When I first saw the "Giraffe" leak online I gasped a little, especially after missing out on the Dunk Low "Medium Curry." I appreciate that the "Giraffe" is a bit whimsical with that animal print across the suede, but regardless, I still think they're a work of colorblocking and textile-merging art. Randomly remembering that I own these throughout the day actually puts me in a better mood, however sad that might sound. – Nova / Marianna Mukhametzyanova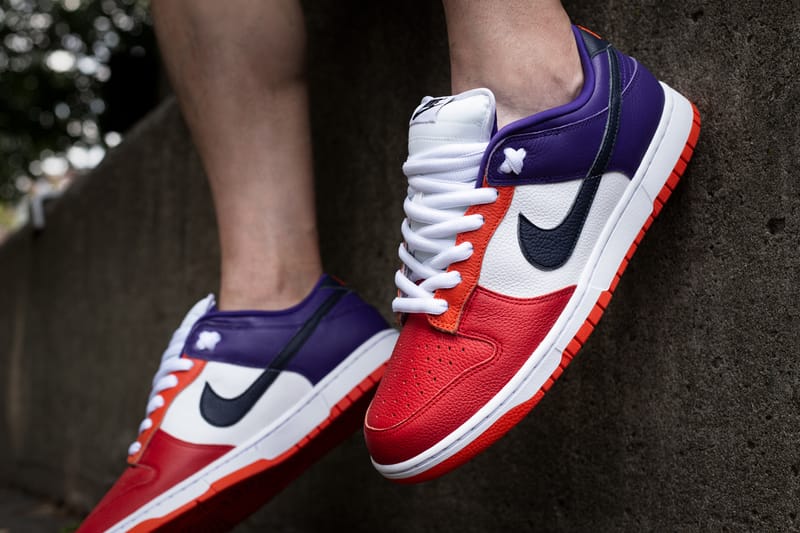 Eddie Eng/Hypebeast
Nike Dunk By You "AM/PM SB"
When Nike announced its Dunk By You program I jumped at the chance to create something, but had a mental block on what to do with my Dunk. I didn't want something standard like an all-white pair, or an expected "black/red" colorway. So, I dipped into the archives of some of my favorite color combinations and ultimately landed on the AM/PM colors, first appearing on a pair of BAPE's BAPESTAs. The mix of purple and orange is unmistakable to the convenience store, and the subtle navy Swoosh gives it a touch of contrast you'd only notice up close. I went one step further and "stuffed the tongues" circa 2007 to convert these into "SB" dunks and to make them truly my own. – Eddie Eng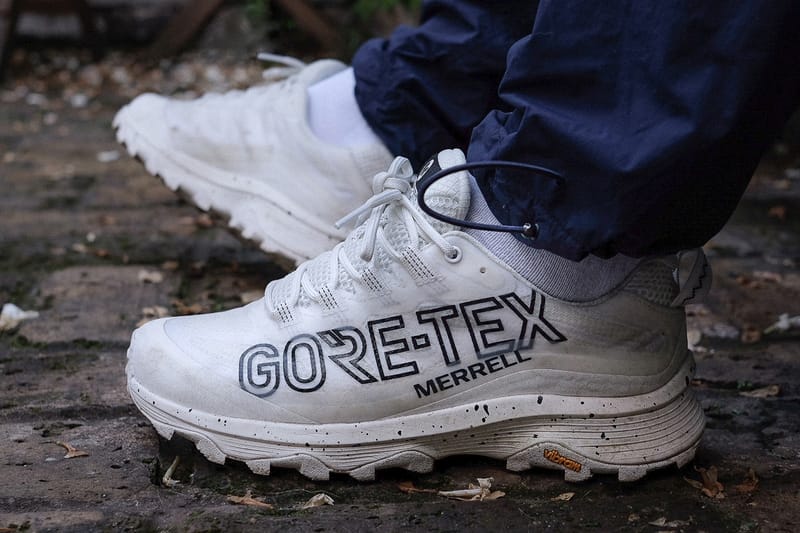 Felix Young/Hypebeast
Merrell 1TRL Moab Speed GORE-TEX
It rains a lot where I'm from and it's been a soggy summer. The Merrell 1TRL Moab Speed GORE-TEX is one of those shoes that comes out of nowhere and catches you by surprise, but ends up being in your main rotation. A true beater, but a true beater with true style and purpose. Completely waterproof and crazy comfortable. Great build and shape, and the material mix — which ranges from 30-100% recycled — is sublime (check out that mesh underlay!). It's vegan-friendly, too.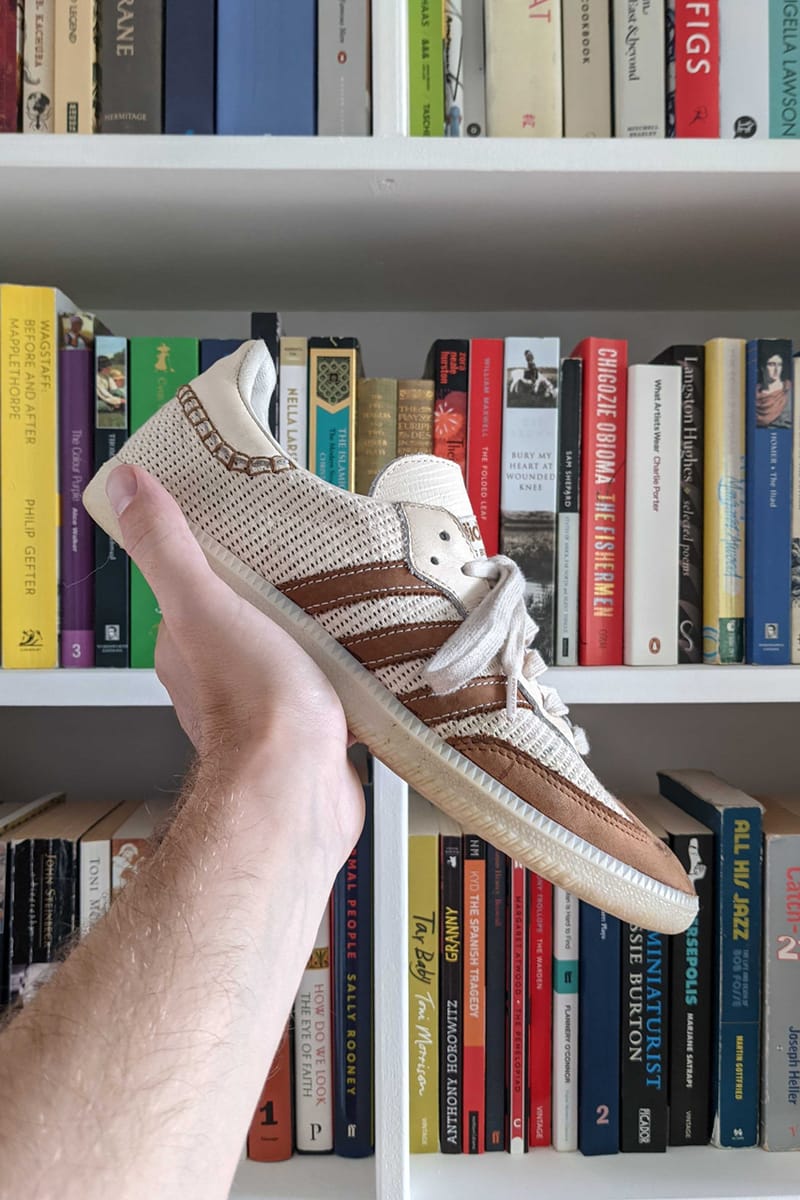 Rob Nowill/Hypebeast
Wales Bonner x adidas Samba
Of all the sneakers staring at me from their shelf last year, waiting for their post-lockdown moment, none compared to the Wales Bonner x adidas Samba. Though released for FW20, their open weave design means they're strictly for warm-weather-only, so waiting to wear them has also meant waiting for brighter days to come. And in London, that's a long wait. But the crochet-reminiscent finish, and 70s-inspired suede uppers mean they're my very favorite kind of sneaker: the kind that looks best worn in, and even a little beaten-up. When the sunshine finally broke through, I took this pair straight to the beach, and pretty much trashed them. It only made me love them more. – Rob Nowill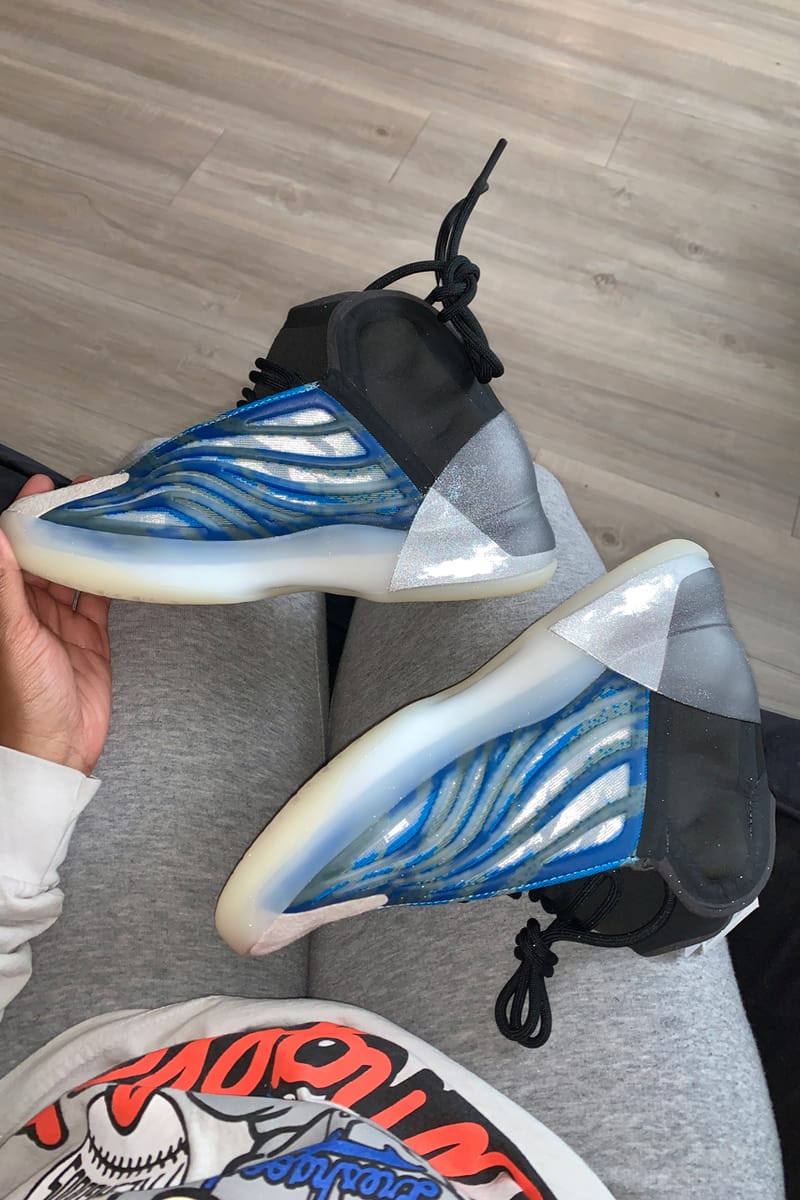 Miracle Mckinney/Hypebeast
adidas YEEZY QNTM "Frozen Blue"
Listen. YEEZY QTMNs are by far the most comfortable shoe you will ever wear. Whether you copped the lifestyle or BSKTBL release, this shoe will graciously save those "Megan Knees" without breaking a sweat, and it's even surrounded by added ankle support. It's almost like a warm hug from your mother. I know I'm safe! The Frozen Blue colorway, specifically, supplies the perfect pop of color to add a highlight to any fresh fit. Between the exposed reflective and wavy glow caging, the Frozen Blue QTNMs are colder than nitrogen. – Miracle McKinney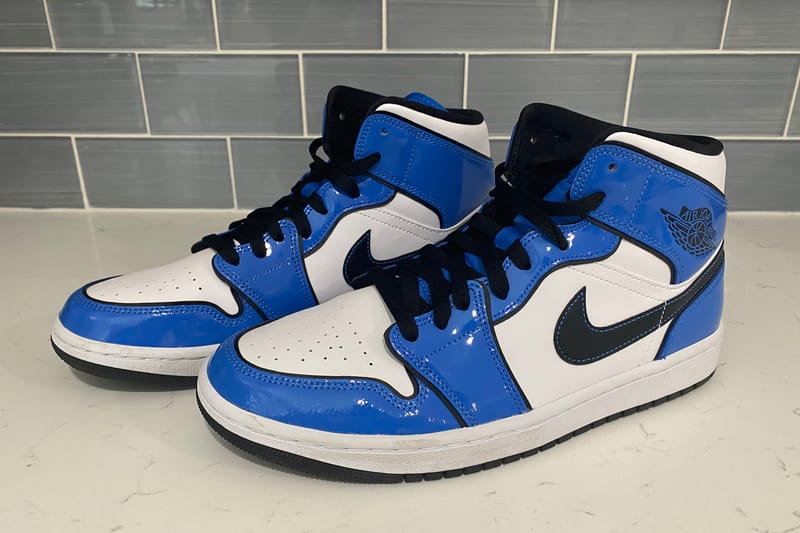 Justin Goldberg/Hypebeast
Air Jordan 1 Mid SE "Signal Blue"
The wifey pulled a huge W out of her hat when she dropped these on my lap for my birthday. The shiny patent leather is even more pronounced in person and the signal blue (although reminiscent of the Orlando Magic) particularly reminds me of the southern Maine Beach I visit every year. I think that's why I'm in love with this colorway — wearing these out instantly gives me the post-Covid pandemic feel-good vibes. They're the perfect summer shoe to put 2020 in the rearview and enjoy the times ahead. – Justin Goldberg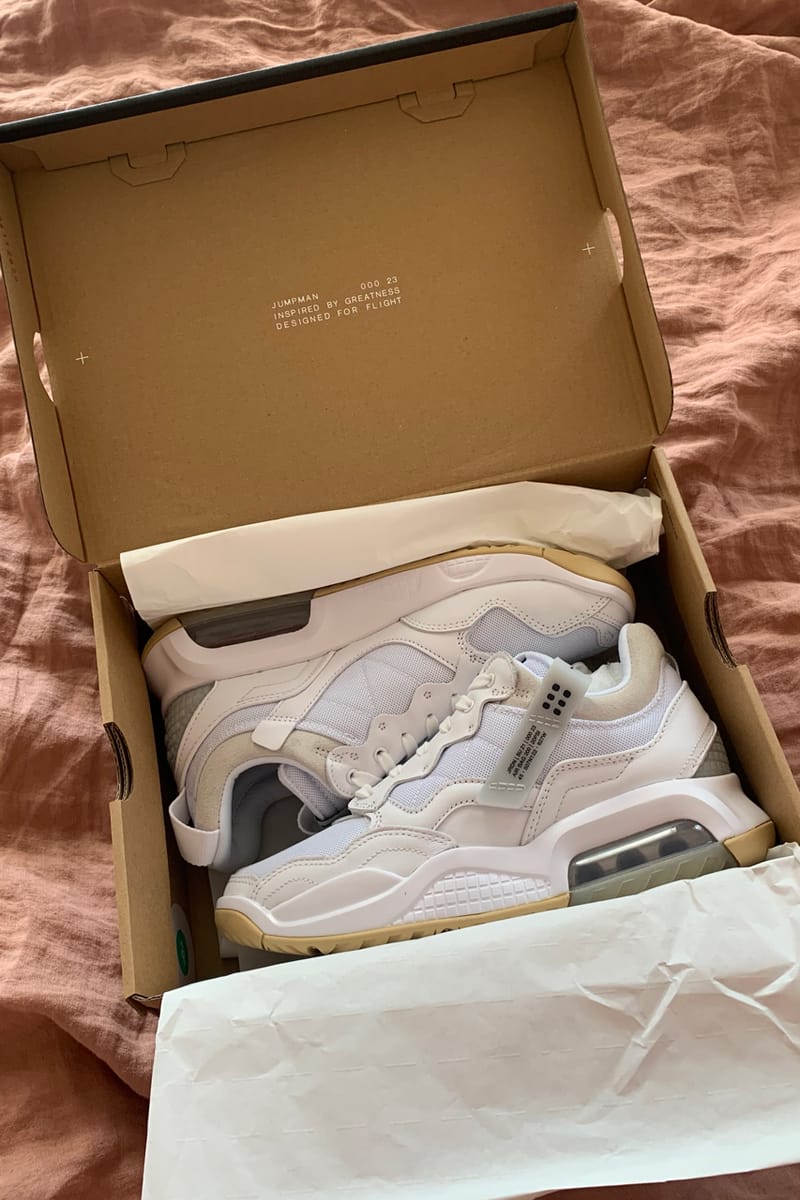 Kayla Gibson/Hypebeast
Jordan MA2 "White Sesame"
For a perfect post quarantine going out shoe, this checked all the boxes for me. I wore this pair all of pride weekend, and thanks to its large Air Max unit it was truly light, breathable, and comfy enough to make it to 4am after hours on a dance floor. And the small subtle details elevate any casual fit. Will definitely be wearing these all summer. – Kayla Gibson
Source: Read Full Article